Consejos para encontrar proveedores de liquidez de criptomonedas en 2023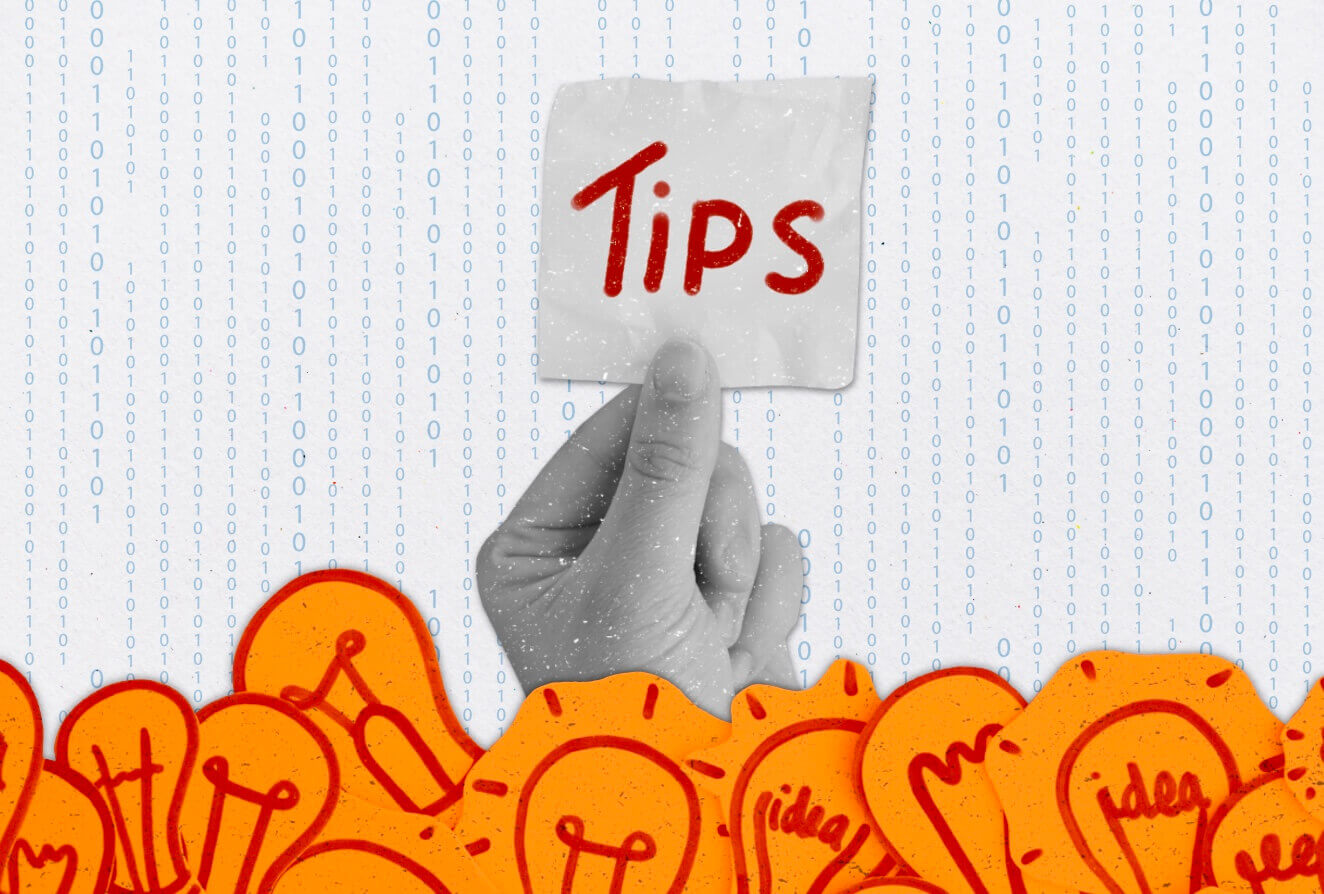 Picking out a reliable crypto liquidity provider can drive your crypto business forward though it might seem challenging. Crypto exchange platforms and services are developing with enormous speed, and sometimes choosing one that complies with your trading needs can be complicated. 
In this article, we will discuss crypto liquidity and give some tips on finding a trustworthy cryptocurrency liquidity provider in 2023. 
Key Takeaways
Highly liquid digital assets can be easily transformed into fiat money or another digital asset.
Various factors, such as market depth, volumes of trades, or world events, can affect the liquidity of crypto assets.
Several factors should be considered to find a reliable cryptocurrency liquidity provider.
What is Cryptocurrency Liquidity?
Cryptocurrency liquidity is the ability of a digital asset to be converted into another digital asset or cash without losing its value. 
Simply put, a liquid cryptocurrency market is where you can quickly sell your digital asset at a price closest to the requested one. And if you want to buy a digital asset in a liquid crypto market, someone is always willing to sell it at the best price.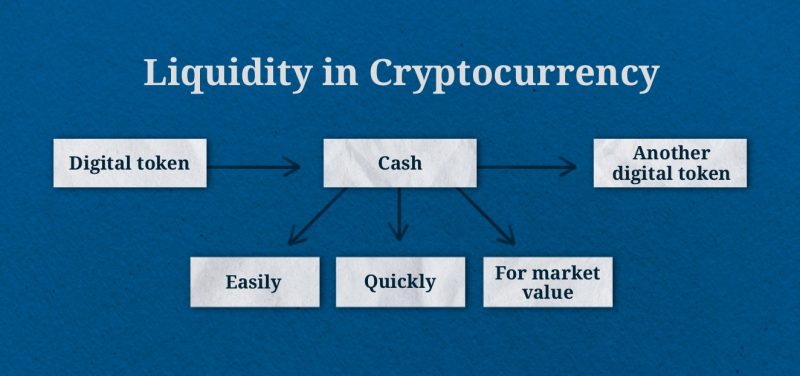 A liquid crypto market's primary purpose is to ensure that a trader can easily buy and sell the asset. 
The more liquid a cryptocurrency or digital asset is, the more stable and less volatile that asset should be.
Low liquidity leads to higher volatility, which creates spikes in the asset's prices. On the contrary, high liquidity means the market is stable, and price fluctuations are smaller.
Purchasing and selling cryptocurrencies in a liquid market is easier for the trader due to higher trading volumes, so orders are executed faster. Moreover, if a digital token has many investors, it also indicates high liquidity.
What Impacts Cryptocurrency Liquidity?
The crypto market is rather hectic, and asset liquidity levels swing, leading to volatility fluctuations. Many factors can impact liquidity. Here are the most frequent aspects that influence liquidity in crypto.
Trading Volume
This term implies the total amount of digital assets sold and bought over a given period on a cryptocurrency exchange. A higher volume indicates more trading activity which, in turn, leads to increased liquidity and market efficiency. On the other hand, lower volume means fewer traders are purchasing and selling assets, leading to lower crypto liquidity.
Market Depth
It is another vital marker for measuring liquidity. It delivers the supply and demand information for a particular asset. A deeper market can result in higher liquidity since more participants want to execute their orders at various prices. A deeper market allows investors to easily buy and sell their assets without significant price changes, contributing to higher liquidity.
Laws and Regulations 
This can also have a significant influence on liquidity. Some countries have banned cryptocurrency trading, which severely influenced the liquidity of digital assets in those countries since cryptocurrency exchange has become illegal there. 
Bid and Ask Spread
The narrower the spread, the more liquid a cryptocurrency market is. In other words, the less the difference between the highest bid and lowest ask prices, the better it is for market liquidity.
Market Acceptance 
Another essential aspect influencing crypto liquidity is market acceptance. More and more platforms have started to accept cryptocurrency as a payment means, which leads to increased crypto liquidity. Therefore, it is essential that crypto coins are accepted as a payment method worldwide. 
World Events
Various world events and economic news can significantly influence the liquidity of a digital asset. Cryptocurrency markets are susceptible to news and adjust their positions accordingly, which can cause liquidity swings and increase market volatility.
Liquidity is a vital parameter for a crypto market. Liquid markets enable market participants to manage risks and allow investors to maximize their returns effectively. Meanwhile, a liquidity shortage in digital assets makes selling digital assets in the market complex. A low level of liquidity shows market instability, resulting in lower trading volumes and fewer investors.
What Is A Crypto Liquidity Provider?
Crypto liquidity providers play a major role in cryptocurrency trading. Essentially, crypto LPs are big companies, banks, and other financial entities that act as intermediaries to connect buyers and sellers and thus enable the offer and demand to meet. They provide the ability for traders to make a transaction within seconds, which increases their chances of executing trades at desirable prices.
Holding crypto assets in their accounts, LPs act as buyers or sellers in a particular transaction and constantly trade in and out of relatively short-term positions. Such behavior provides constant liquidity independently of market conditions. This also helps ensure the market remains stable and efficient, even when volatile.
By providing their services, crypto LPs contribute to market stability and ensure quick and efficient trade executions.
Moreover, thanks to the complex risk management systems, crypto LPs ensure accessible funds movement in and out of crypto exchanges.
Financial authorities regulate most crypto LPs. Such regulations ensure liquidity providers comply with international standards and national laws to protect investors and keep the crypto market transparent.
Liquidity providers guarantee the stability and efficiency of the crypto market, thus contributing to the development of the industry.
How Crypto Liquidity Providers Work In The Market 
LPs ensure liquidity by actively participating as "market makers." They act as buyers and sellers, thus providing significant trading volumes and ensuring prices' stability. 
To provide market liquidity, LPs often use sophisticated automated algorithms that focus on ensuring ample liquidity. LPs also determine bid and ask prices based on trading volume, market depth, and other factors.
Crypto LPs receive their revenue from the difference between bid and ask prices. They can also profit from fees paid by trading platforms.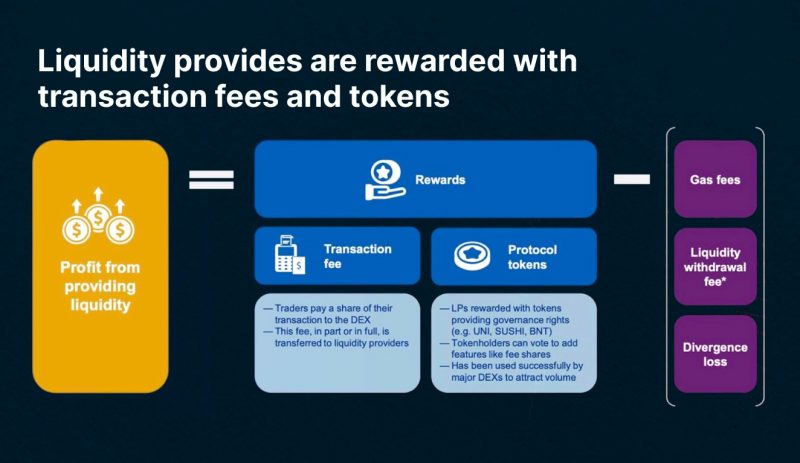 How To Find A Crypto LP In 2023
Though LPs play an essential part in the crypto market, choosing a provider might be complicated. How to distinguish a good provider from a bad one? And how to avoid numerous malpractices such as wash trading and other unethical and illegal activities? 
Here are some criteria you should consider before picking a trustworthy crypto liquidity provider:
Regulatory Compliance
Different countries and jurisdictions can have different requirements for managing crypto assets and the operation of providers. It is crucial always to check if your selected provider has all the necessary licenses and complies with the jurisdiction requirements and laws. 
Moreover, some providers may be subject to additional requirements, for example, MiFID II and EMIR. Checking a crypto liquidity provider's legal status ensures their services are safe and secure. 
Trading Volume
Trading Volume is essential to consider before selecting a crypto LP. A reliable crypto LP can guarantee access to large trading volumes that keep a market liquid. Moreover, such providers can offer many trading sites, ready to redistribute liquidity if necessary. Besides, a larger trading volume means a more liquid market, leading to more profit for a trader.
Speed of Order Execution
This is another crucial parameter when selecting a crypto LP. Faster trade executions contribute to minimum slippage and ensure a high level of liquidity which is extremely important, mainly when some news events cause market fluctuations.
Technology
Select a provider that works with automated or algorithmic trading systems. Such systems can automatically fill order books with buy and sell orders and match them in seconds. Such quick execution ensures that all market participants can quickly exchange their assets, increasing trading volumes that benefit all market players. A progressive crypto liquidity provider should offer FIX protocol connection and integration with MT4 and other trading platforms.
Risk Management
A reliable and robust risk management system ensures smooth service and constant functioning irrespective of market conditions. Different providers offer different levels of protection, such as stop-loss orders or negative balance protection. Choosing the type of risk management tool is essential since it can help you protect your funds if the market moves against them.
Instruments
A trustworthy liquidity provider can offer multi-asset liquidity combined with FIX protocol access and historical data. Before making a final decision on a provider, consider its ability to convert your crypto coins to fiat money and back, as well as the variety of cryptocurrencies and tokens the provider accepts.
Price Feeds
An excellent crypto liquidity provider should ensure stable and reliable data feeds. The price aggregation should be performed from all the relevant exchanges in real time since failure to deliver price data on time can result in price gaps.
Client Service And Technical Support
A good reporting and communication system is standard practice for a reliable crypto LP. 
Fees
It is helpful to compare fees offered by various providers and choose the best deal possible. Moreover, some crypto liquidity providers offer multiple discounts and bonus systems to help you save money.
List Of Top Crypto Liquidity Providers In 2023
Considering the many options and services different LPs offer for cryptocurrency exchanges, choosing the one that can fully comply with your needs and meet your trading expectations might be challenging. Here is the list of the best five crypto LPs in 2023.
The company is the crypto and Forex industry's leading liquidity and technology provider, with clients ranging between large crypto exchanges, crypto and forex brokers, crypto funds, and professional managers. B2Broker offers access to seven asset classes and over 140 crypto pairs. It also ensures liquidity distribution through FIX API and as a part of the Full White Label Package. B2Broker has numerous licenses, including FCA AEMI, CySec, and FSA, and can offer its services to clients in more than 50 countries.
Founded in 2017, Binance is now one of the largest cryptocurrency exchanges worldwide and a significant player in the financial market. Binance is also recognized as a prime crypto LP, particularly a Bitcoin liquidity provider. The exchange supports hundreds of coins and offers numerous trading features like futures trading or margin trading, attracting more traders and ensuring market liquidity.
This is a cryptocurrency exchange based in Hong Kong. It provides services to both individual and institutional traders. Bitfinex supports a wide range of cryptocurrencies, thus ensuring high liquidity for major cryptocurrencies, particularly Ethereum and Bitcoin. Being a recognized crypto exchange liquidity provider, the platform is famous for its high level of security and reliable services, which along with advanced trading features, attracts a significant number of traders, adding to the platform's liquidity.
It is a unique DeFi platform that acts as an automated portfolio manager and LP. Balancer's users can create liquidity pools with multiple tokens, which adds to more enhanced and flexible liquidity provision. This innovative approach to liquidity provision attracts users to the platform, thus strengthening the platform's overall liquidity.
Uniswap provides an innovative automated liquidity protocol built on the Ethereum network. This protocol implies that in the Uniswap exchange, anyone can become a liquidity provider by sending their tokens into a shared liquidity pool. These liquidity providers earn their revenue from trades that take place in their pool. 
Conclusion
The cryptocurrency market might seem hectic, and finding a reliable provider of liquidity for crypto exchange can take time and effort. However, understanding crypto liquidity and the core features of a reliable provider can help you find a trustworthy LP that will meet all your trading needs. And with a list of the top 5 best crypto liquidity providers finding the one that suits you is even easier.  
FAQs
How to find a crypto liquidity provider?
To find a crypto LP, you should ensure that the trading platform you use is compatible with the LP. It is also crucial to ensure that a liquidity provider complies with all laws and regulations of your jurisdiction. You can also consider such aspects as the technological capabilities of a liquidity provider, its trading instruments, risk management strategies, and fee policy.
How to define liquidity in cryptocurrency?
Such market parameters can define cryptocurrency liquidity as market capitalization, distribution of tokens, and trading volume.
How do liquidity providers make money?
Crypto LPs mostly earn from the bid-ask spread. However, they can receive fees and commissions from each transaction with their liquidity.