B2Broker Presents Its Institutional Liquidity New Offer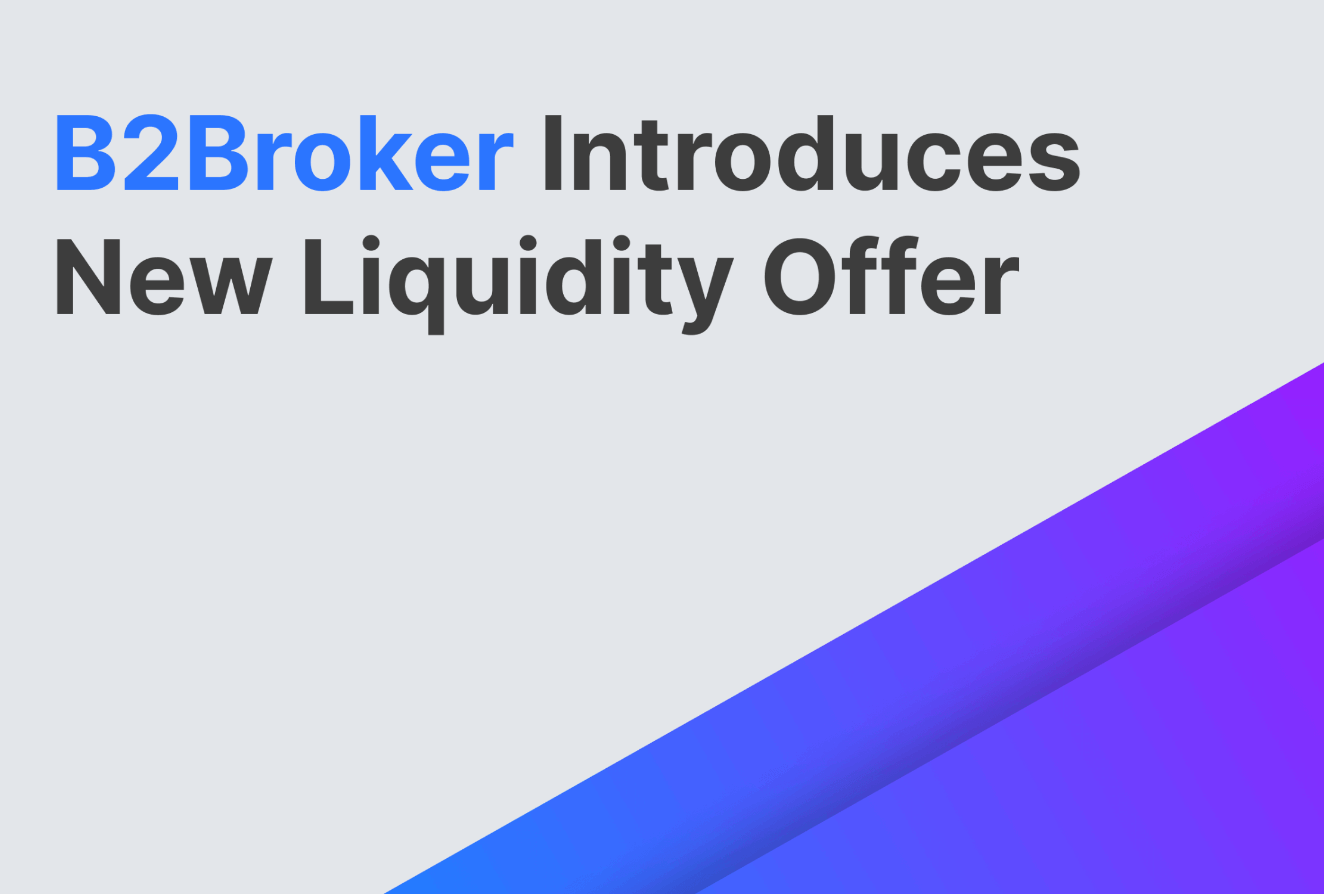 As a result of continuous enhancements to both its liquidity and technology solutions, B2Broker, a leading global liquidity provider for Cryptocurrency, Forex, CFD, and technology solutions for brokerages and exchanges has successfully launched brand-new liquidity offers. In addition to reducing volume fees and significantly lowering the entry barrier, the new commercials include a number of features. The new deal offers several benefits that are designed to give brokers even more opportunities to grow their businesses and obtain significant competitive advantages while maintaining their costs to an unprecedented degree.
Decreased Liquidity Fees for Brokers
B2Broker reduced volume fees across Spot FX, Metals, Indices, Energy, and Commodities instruments in response to industry needs: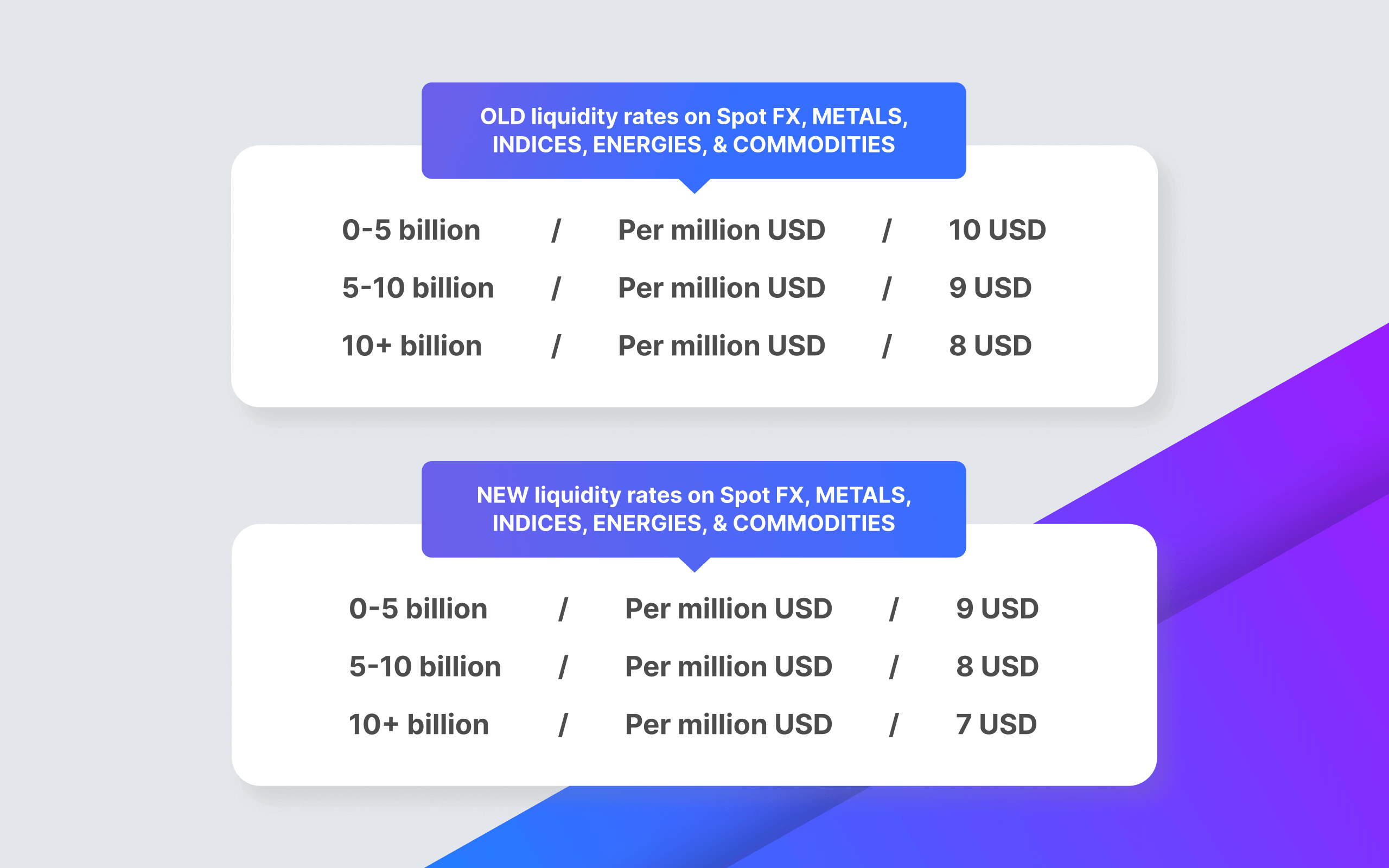 Improved Crypto Liquidity Fee schedule for Brokers
A further reduction in liquidity charges has been made by B2Broker for its market-leading Crypto CFDs, reducing the initial charge of 0.035% to 0.03% and lower: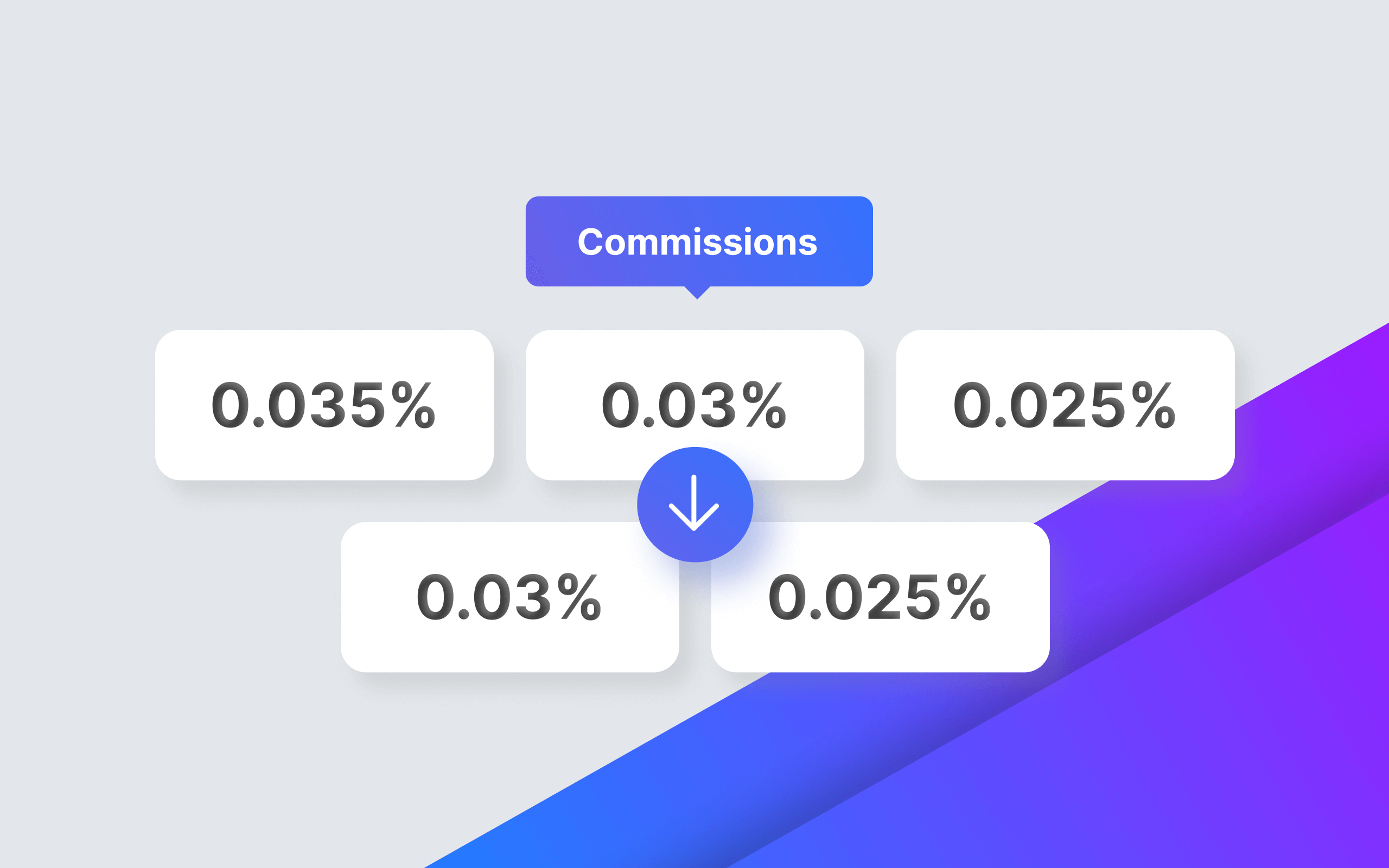 Diminished Minimum Monthly Charge
Doing business with B2Broker on a monthly basis has never been easier! $1,000 has been set as the new minimum monthly fee, down from the previously $1,250.
Entry Deposit Amount Decreased by 50%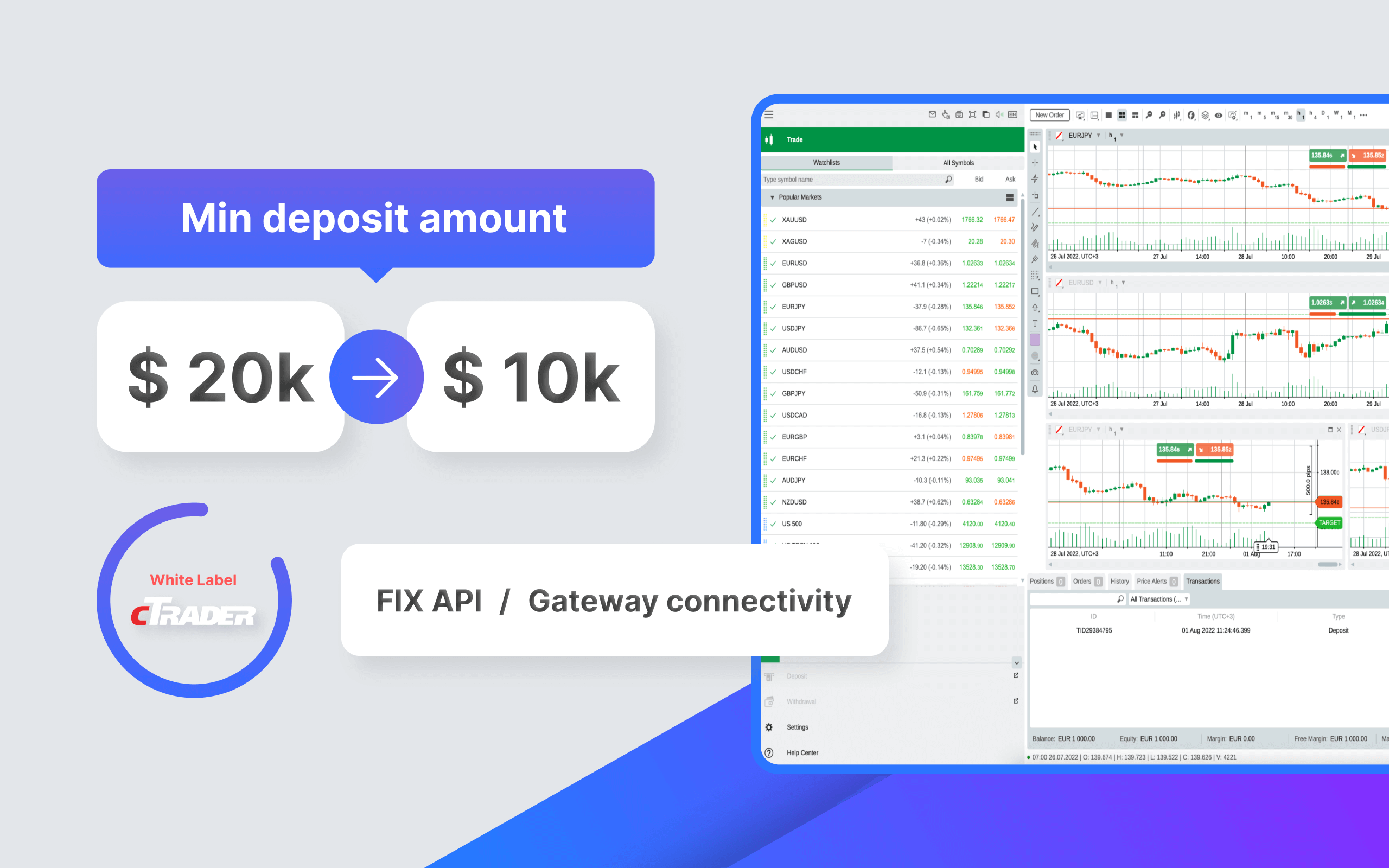 By reducing the minimum deposit from $20,000 to $10,000, prospective brokers are able to break through the entry barrier more easily.
Summary
B2Broker's Institutional Liquidity was recently updated to provide clients with an unmatched combination of unparalleled cost effectiveness and solution abundance - all with the assurance that B2Broker is a trusted provider of liquidity and technology. With a new low deposit amount and lower crypto CFD liquidity charges, the new deal will help you take your business to the next level. The new deal includes a reduced fee schedule on five major asset types, as well as new minimum monthly fees for brokers.