B2Core iOS v1.20 Integrates with cTrader, Taking Mobile Trading Standards To A New Level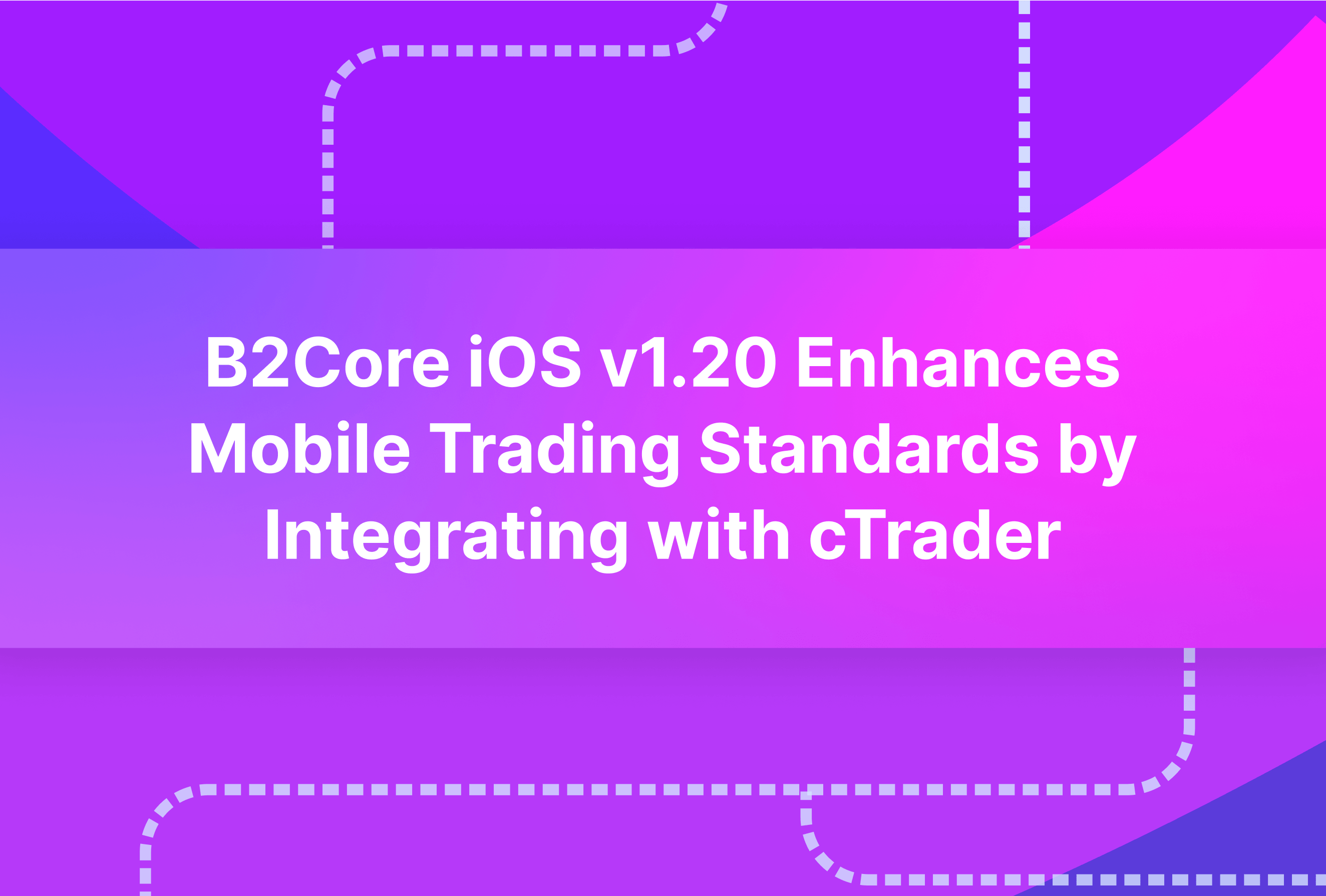 B2Core, known to most traders for its robust CRM tools and trading capabilities, keeps implementing upgrades to meet the evolving needs of its users. Recently, the company has issued a bunch of enhancements for its mobile application, where the most exciting part is its integration with cTrader, a platform that has set industry standards in forex and CFD trading. Let's explore all the B2Core improvements in more detail.
cTrader Now Built in B2Core iOS App
cTrader is a premier multi-asset CFD and FX platform in the trading industry. It is renowned for its exceptional commitment to transparency and trader-centric approach. Many traders choose the platform for its outstanding features, such as its easy-to-use interface, faster trade settlement, and advanced charting tools. cTrader offers an extensive range of features, including in-depth market data, copy trading, algorithmic trading, etc., for both beginners and experienced traders. The platform ensures that the information and tools its users need are always accurate and accessible.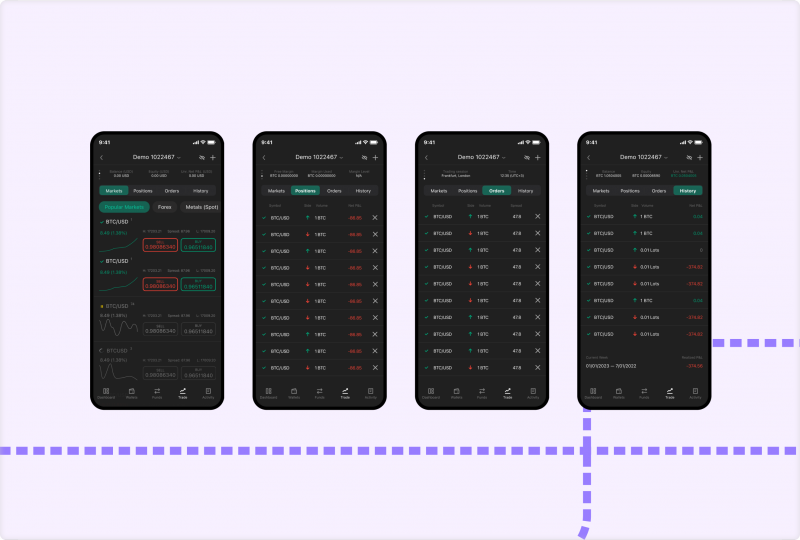 Let's dwell on the reasons how the integration of cTrader into the B2Core app ecosystem is able to take users' trading experience to a new level:
Streamlining trading processes is one of the reasons why the trading experience for iOS app users can be significantly improved. With the merge of cTrader's trading features and B2Core's customer management technologies, users don't need to swap between platforms to register, pass KYC, make deposits or withdrawals, and open accounts on cTrader, MT4 and MT5. All these features are now available within the B2Core platform, leading to a more convenient trading experience. Additionally, the market function provides traders with detailed market insights, enabling informed decisions and easy identification of market patterns and shifts using real-time charts.
Trading opportunities are broadened with the support for the CFD asset class, with commodities, indices, or stocks to choose from. B2Broker's extensive liquidity solutions are a valuable addition to the integration. B2Broker's Prime of Prime Institutional Liquidity Packages in both Advanced and Enterprise levels offer liquidity for over 1000 instruments and cover everything from platform setup to risk management and ongoing support.
The option to view Profit and Loss (P&L) in real-time is another exceptional feature brought with the integration of cTrader. With this feature, traders can get updates on their open positions and see their decisions' impact on their P&L at any time. Timely and accurate trading decisions are possible thanks to the ability to check graphs and group instruments based on the traders' goals and preferences.
Trading account management is now significantly simplified, with the option of depositing funds into trading accounts with only a few clicks. The integration also simplifies other account-handling tasks, such as viewing order history and accessing trading session schedules.
Other Upgrades Of The B2Core App
Alongside the cTrader integration, there have been some other significant updates to the B2Core platform.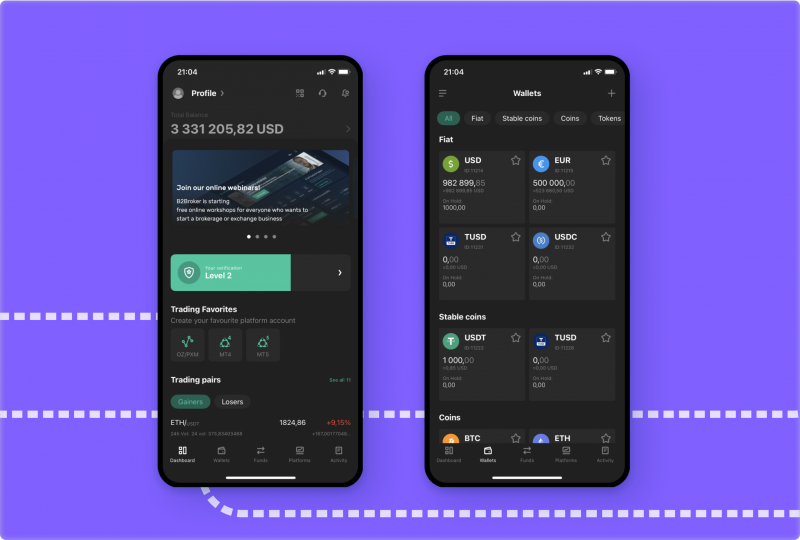 The "trading pairs" widget has been updated to enhance performance and streamline the platform design to make trading pair selection and execution even more effective and ensure a more productive and user-friendly trading experience.
Currency limits are now displayed for both deposits and withdrawals, enhancing transparency in financial transactions.
The calendar date interactions and the setting of the "FROM" date on the MT4/5 terminal have been upgraded.
The Helpdesk has also been improved to ensure accurate and easy tracking of support ticket statuses. Thanks to this upgrade, users can monitor their support queries, which provides greater clarity, streamlined interactions with the support team and timely resolutions of any issues.
The accuracy of address-type savings for financial transactions has improved thanks to the upgrade of the QR deposit system.
Conclusion
With its feature-rich updates, the B2Core and cTrader integration sets new industry standards while remaining committed to innovation and excellence and gaining further trust and support from the devoted community.