IRA Financial Trust Loses $36 Million in Clients Funds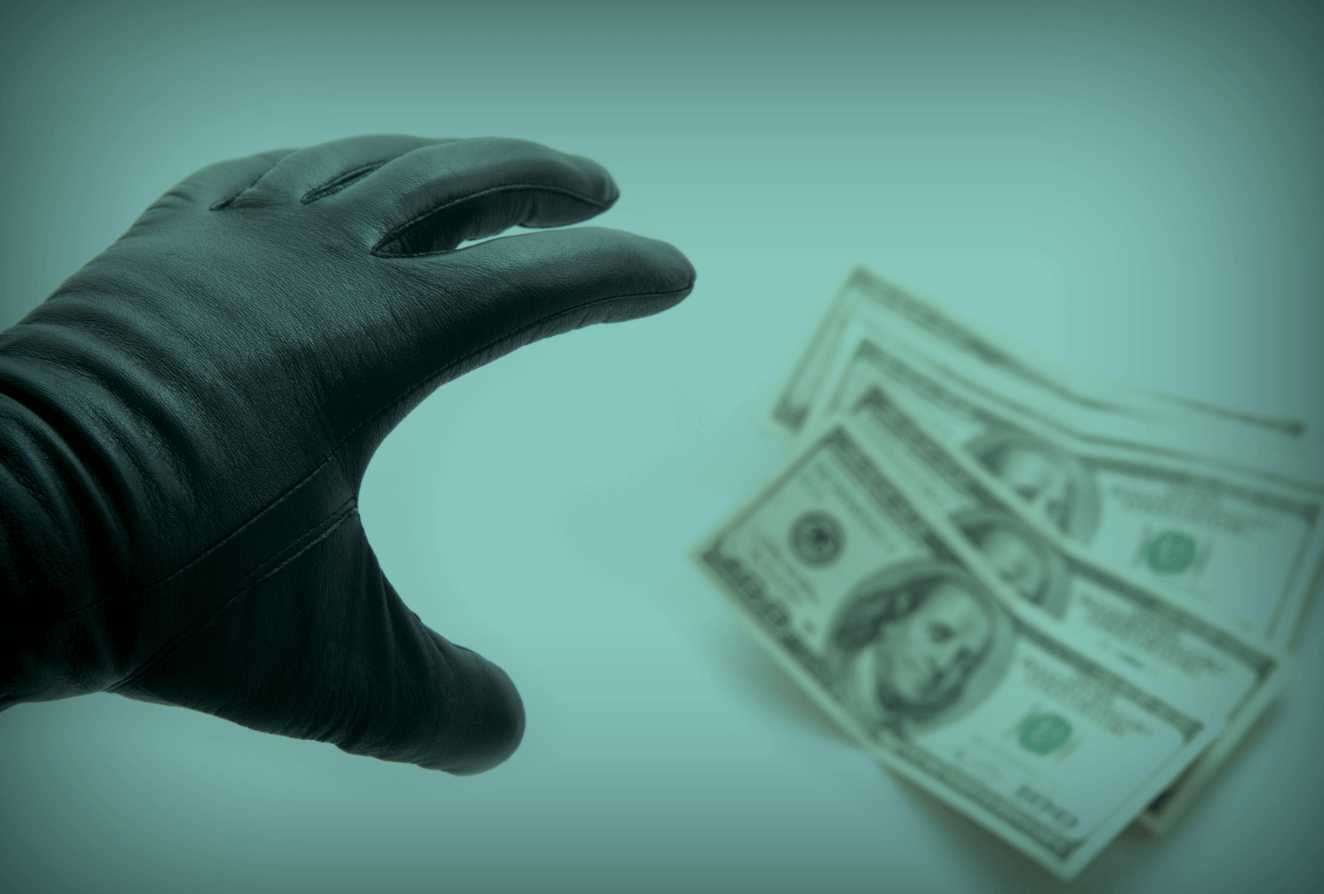 A cyberattack costs IRA Financial Trust $36 million in crypto, according to the organization. The licensed financial institution located in the United States offers its clientele self-directed retirement accounts.
A Clients' IRA Funds Are Lost
On February 8, IRA's official Twitter account announced that it has uncovered strange activity involving some clients with profiles on the Gemini crypto trading platform.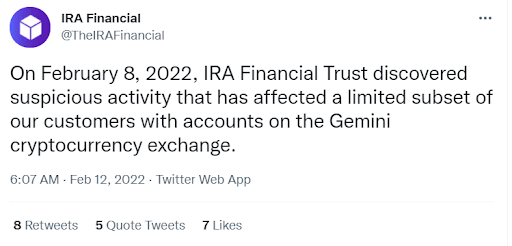 Additionally, it said that it has contacted all impacted customers and those who were not. Yet, the probe was still underway.

The probe looks to be done, and the organization has determined the size of the loss. According to an individual close to the situation, the loss was roughly $36 million, with BTC accounting for $21 million and ETH accounting for the remainder.

However, the IRA has made no public comment. The financial institution's most recent publication was on February 13, and it came from the institution's founder, Adam Bergman.

Bergman then admitted strange activity on a small number of accounts and assured clients that their accounts and cash are safe and protected. He said that the institution is undertaking all required efforts to resolve the matter, including enlisting the assistance of enforcement agencies and forensic specialists.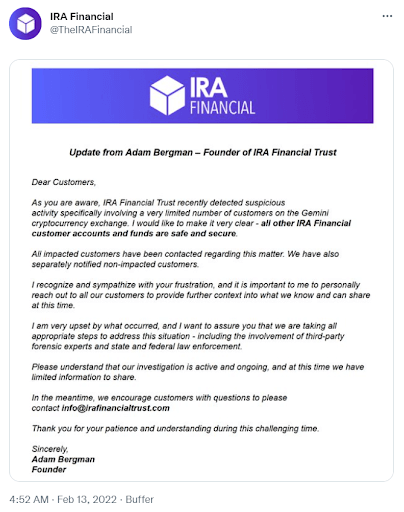 Individual retirement accounts are fairly prevalent in the United States and provide a variety of savings options for American employees. Additionally, they invest in equities, mutual funds, and government bonds. IRA Financial Trust, on the other hand, differentiates itself from its rivals by collaborating with the Gemini crypto trading platform to let consumers purchase cryptocurrency securities.

Gemini also admitted to strange activity but maintained that it had not been hacked.

While IRA Financial's accounts are processed on the Gemini network, Gemini does not control the cybersecurity of IRA Financial's system, according to Gemini's crime and protection team.

Damaged Users Suggestions of "Insider Knowledge"

On Reddit, several individuals who were impacted by the attack stated that their assets were moved to a Roth IRA account under Benjamin Choe's name. This has led to the assumption that the hackers used an employee's account with administrator credentials to do the crime.

This attack demonstrates the increasing frequency of cybercrime. Hackers have increased their activities this year in response to their high revenues the year before.

Numerous cryptocurrency-related attacks have already occurred in 2022 on a variety of sites, from Open Sea to Crypto.com and even YouTube.