Morning Brief: Crypto Regulation, Best Stocks of the Week, And the Rise of Covid-19 Cases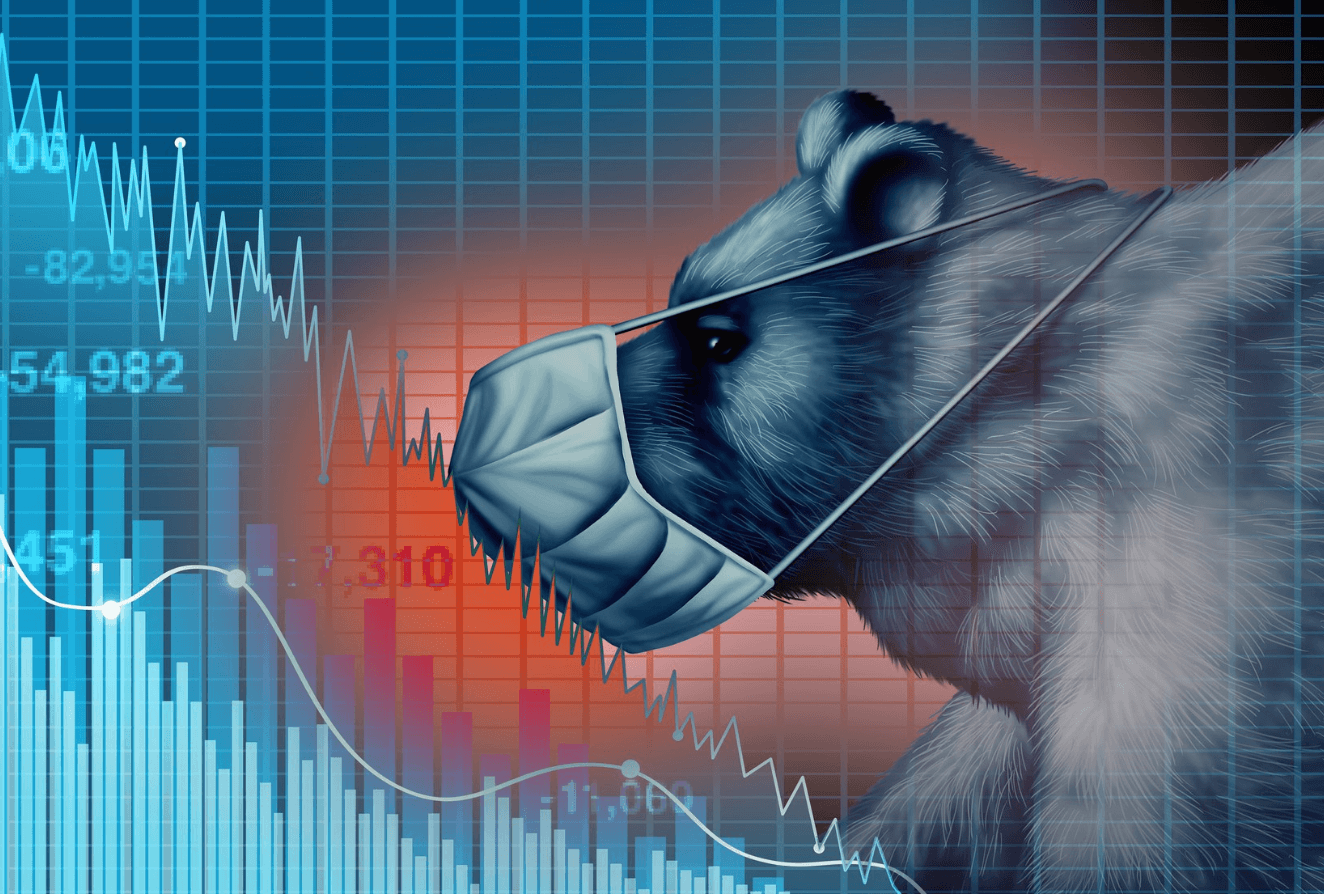 The cryptocurrency business has carved itself a seat at Washington's revolving door, recruiting dozens of former government officials and regulators as it works to craft regulations to control the mostly unregulated market. Those working for or advising cryptocurrency firms or investment funds include three former chairs of the Securities and Exchange Commission, and others employees.

The drive comes as authorities are trying to develop laws to protect investors in the cryptocurrency sector and defend against criminal conduct or financial instability. President Biden on Wednesday signed an executive order tasking government agencies with a thorough study of cryptocurrencies. Continue reading.
Column-Markets Wary of 'Butterfly Effect' if Russia Default
Russian sovereign default conjures up nerve-wracking memories on Wall Street.

Tremors from Russia's final rouble debt default in August 1998 contributed to what was, at the time, one of the world's largest financial quakes – including the near-collapse and rescue of mega-US hedge fund Long-Term Capital Management. Russia is expected to make coupon payments on March 16 on two sovereign US dollar bonds that do not include provisions for payment in rubles or any other alternative currency. However, President Vladimir Putin issued a law last week prohibiting the payment of foreign loans in any currency other than rubles. Would a default in 2022 - or even a technical currency default as soon as next week - have such profound and far-reaching consequences? Continue reading.
8 Companies That Raised Their Stock Dividends This Week
Colgate-Palmolive, Dick's Sporting Goods, and Applied Materials are just a few of the prominent US firms that increased dividends this week. Colgate-Palmolive (CL) announced intentions to increase its annual dividend for the 60th consecutive year. The company's board of directors declared a quarterly dividend of 47 cents per share, up from 45 cents, a 4 percent increase. Additionally, the corporation launched a $5 billion share repurchase program.

Dick's Sporting Goods (DKS) announced that the company will increase its quarterly dividend payment by a nickel to 48.75 cents from 43.75 cents. This is an increase of 11%. The stock has a one-year return of around 63% and a yield of 1.8 percent.

Applied Materials (AMAT) said that it will increase its quarterly dividend to 26 cents per share, an increase of 2 cents, or 8%. Additionally, the company's board of directors authorized a fresh $6 billion share repurchase program. Continue reading.
Covid-19 Cases Climb in U.K as BA.2 Spreads. What to Know
In recent days, new Covid-19 incidents have increased in several European nations, notably the United Kingdom and Germany, reviving interest in the Omicron subvariant known as BA.2.

Omicron was first used to refer to a lineage of the SARS-CoV-2 virus identified as B.1.1.529, but the term was subsequently expanded to encompass a number of similar lineages. The initial lineage is now designated as BA.1; another significant lineage is designated as BA.2. The BA.2 lineage was first found in November and has expanded rapidly in subsequent weeks.

The origins of the rises, which follow a month and a half of precipitous declines in case counts, are unknown. Nonetheless, most of Europe, including areas of the United Kingdom, has virtually lifted limits on Covid-19 in recent weeks, which may be contributing to the increase in instances. Continue reading.
The Real Reason Amazon Split Its Stock or Stock Splits Shouldn't Matter. Investors Love Them Anyway.
Stock splits add little value mathematically. Splitting your stock 20:1 — as Amazon announced last week — is essentially the same as exchanging a $20 cash for twenty singles. Your wallet may have grown a little thicker, but you have not become any wealthier. The fact that split announcements frequently result in stock price rallies defies logic. Having said that, scholarly research indicates that the split effect exists and may indicate managerial confidence.

Indeed, Amazon.com (AMZN) rose rapidly on the announcement of its split and a mostly symbolic $10 billion stock repurchase program. It's worth mentioning that Apple (AAPL) has been returning almost $10 billion to stockholders each month through share buybacks and dividends. Amazon's stock concluded the week nearly unchanged at $2,910. They are 22% below their all-time high set in July 2021.

The Dow Jones Industrial Average's peculiar structure may be the greatest justification for stock splitting. Barron's and other publications and analysts made a similar point in February, following Alphabet's (GOOGL) announcement of its own 20-for-1 split. Continue reading.