How to Mine Bitcoins? – Beginners Guide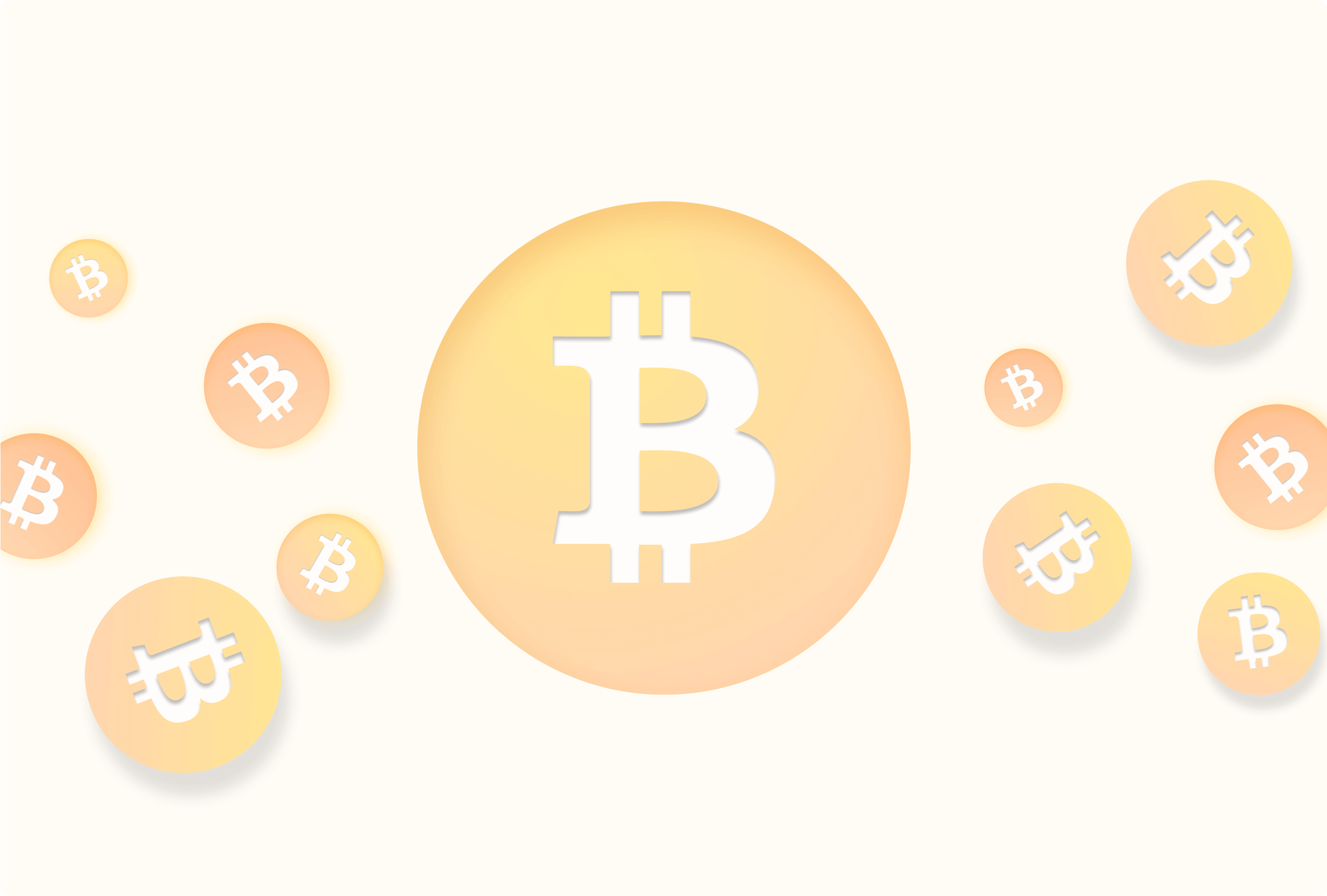 Modern crypto space gives an opportunity not only to have fun buying all sorts of pictures with cats in the form of NFT but also to make a lot of money by working with futures contracts trading, dealing with stacking, or skillfully scalping market trends.

Bitcoin, the most expensive and popular coin on the market today, gives an incredible opportunity to increase capital. Among the wide variety of ways to make money with the main cryptocurrency, there is a method that allows you to become an independent miner of digital gold. As you have already guessed, we are talking about Bitcoin mining. After the May 2020 halving, mining the first cryptocurrency began to bring a smaller income. However, this activity is still quite profitable, and if Bitcoin's price increases, so will the profits.

This article will discuss the topic of Bitcoin mining and how it works. In addition, you will learn what Bitcoin mining methods exist today and what tools are needed to mine Bitcoin. Ultimately, we will tell you how to start mining Bitcoin if you decide to try your hand at this activity.
What is Bitcoin Mining And How Does It Work?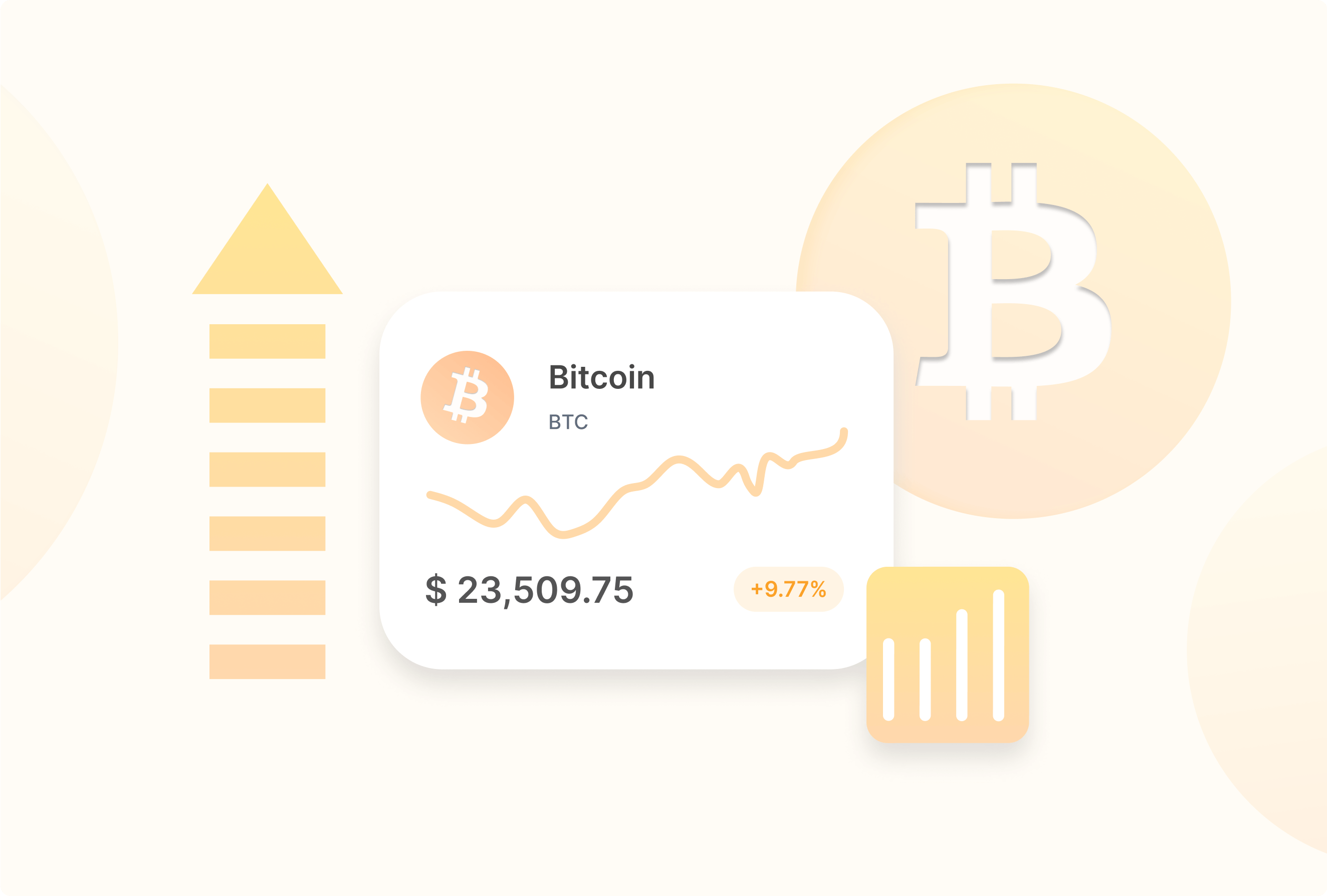 Bitcoin mining is the process of extracting its encrypted cryptographic code by using the power of computing machines and special programs to solve mathematical problems. Crypto miners must calculate the hash (key) to previous transaction blocks, sifting out unnecessary information blocks and selecting those that can be built into the chain. Due to computational operations, miners are rewarded with digital coins for creating new blocks in the blockchain, a shared distributed database.

The hash per second (hash/s) unit of measurement for mining performance is also one of the characteristics of the power of graphics cards utilized in this operation. The GPU resources are used to calculate the hash, which leads to the formation of a new block. However, the more people willing to create blocks, the smaller the chances are for miners with home computers to make money — you can already find companies selling equipment or data center capacity specifically for mining. This leads to the fact that the probability of beating a more powerful processor in performing the same operation is reduced to almost zero.

New users, who are just getting acquainted with the crypto industry are wondering how to mine Bitcoin at home? Suppose you study the opinions of experts and analysts of Forex and cryptocurrencies. In that case, it becomes clear that the complexity of calculations is growing every month, there are hardforks of coins, and as a result, more powerful technology is required. However, despite this, BTC mining is a necessary process in the cryptosystem, gradually increasing the total number of coins in circulation.
Bitcoin Mining Ways and Tools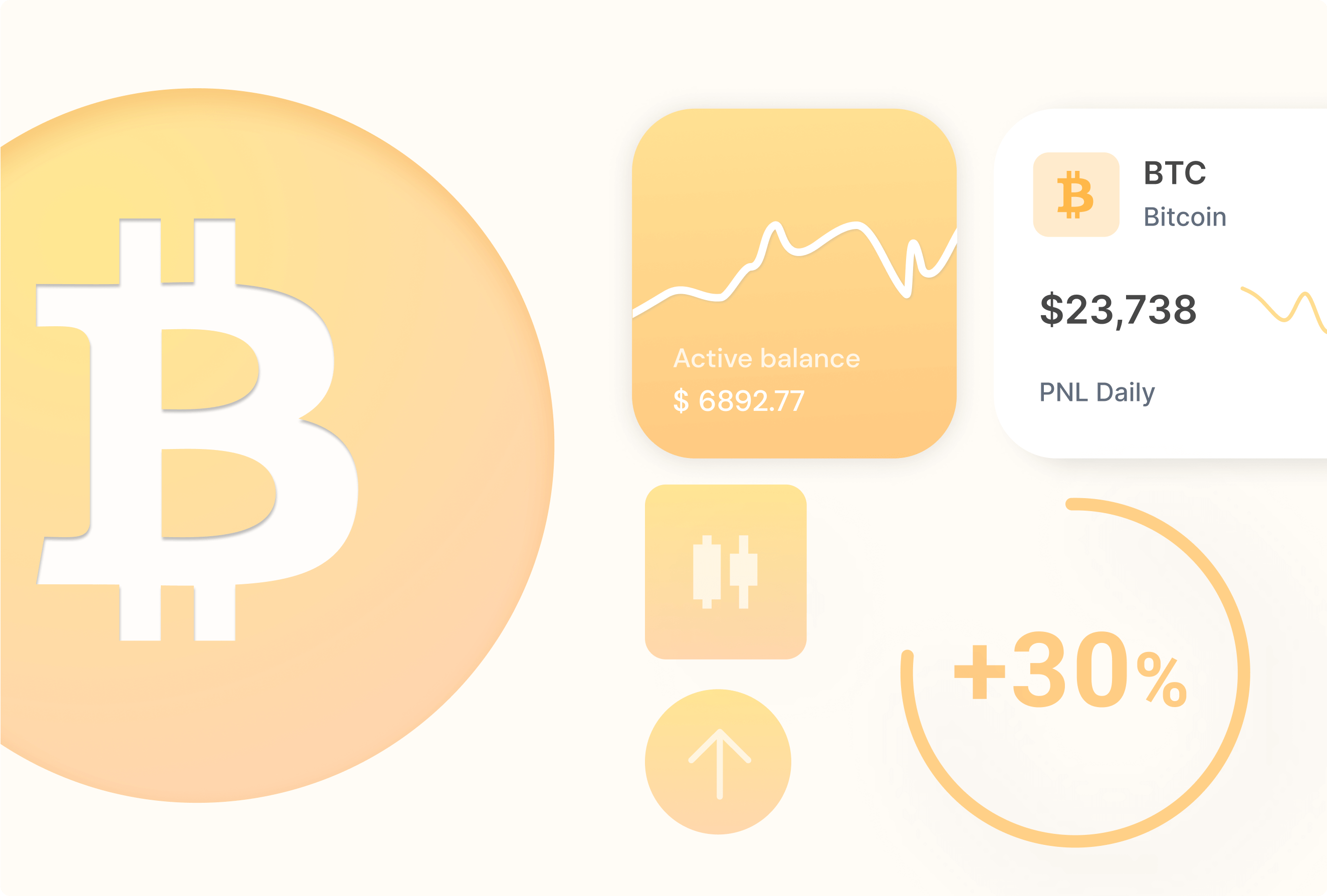 To find the answer to the question of "how to mine Bitcoin?" it is necessary to consider the appropriate software. There are three main ways to mine Bitcoin. Let's talk more about each of them.

1. Cloud Mining

Bitcoin mining is possible using cloud services. This method of cryptocurrency mining is considered to be the easiest and most suitable for those who are just starting to mine. There is no need to buy, install and configure the equipment. The only thing needed is to rent a volume of hash rate on a remote server. After that, professional miners take care of all the work of mining digital coins. All is necessary to do is deposit the personal cloud service account and withdraw the mined coins to the wallet. Usually, the hash rate lease duration varies from one to three years. To mine Bitcoin via the cloud, it's enough to have a home computer or laptop.

2. Mining Pools

An essential principle of operation of the most popular virtual payment system is the random distribution of issued Bitcoins. To make this process more predictable and uniform, special online services have been created, which are called mining pools. Individual users provide available computing power at their disposal. Bitcoins received as issue considerations are distributed among the pool members based on its rules. The software features allow users to work in the pool much more efficiently than on their own, which has led to the widespread use of this type of mining.

3. Solo Mining

Another way of mining Bitcoin is called solo. It means mining coins by yourself, on your own equipment. However, its power must be very high to calculate the blockchain and find the hash. Today, this method isn't considered that profitable compared to other methods mentioned above because the algorithm of Bitcoin mining itself has become very complicated and time-consuming. To successfully mine Bitcoin, you will need computers and other equipment with high power.
The Bitcoin Mining Process: A Beginners Guide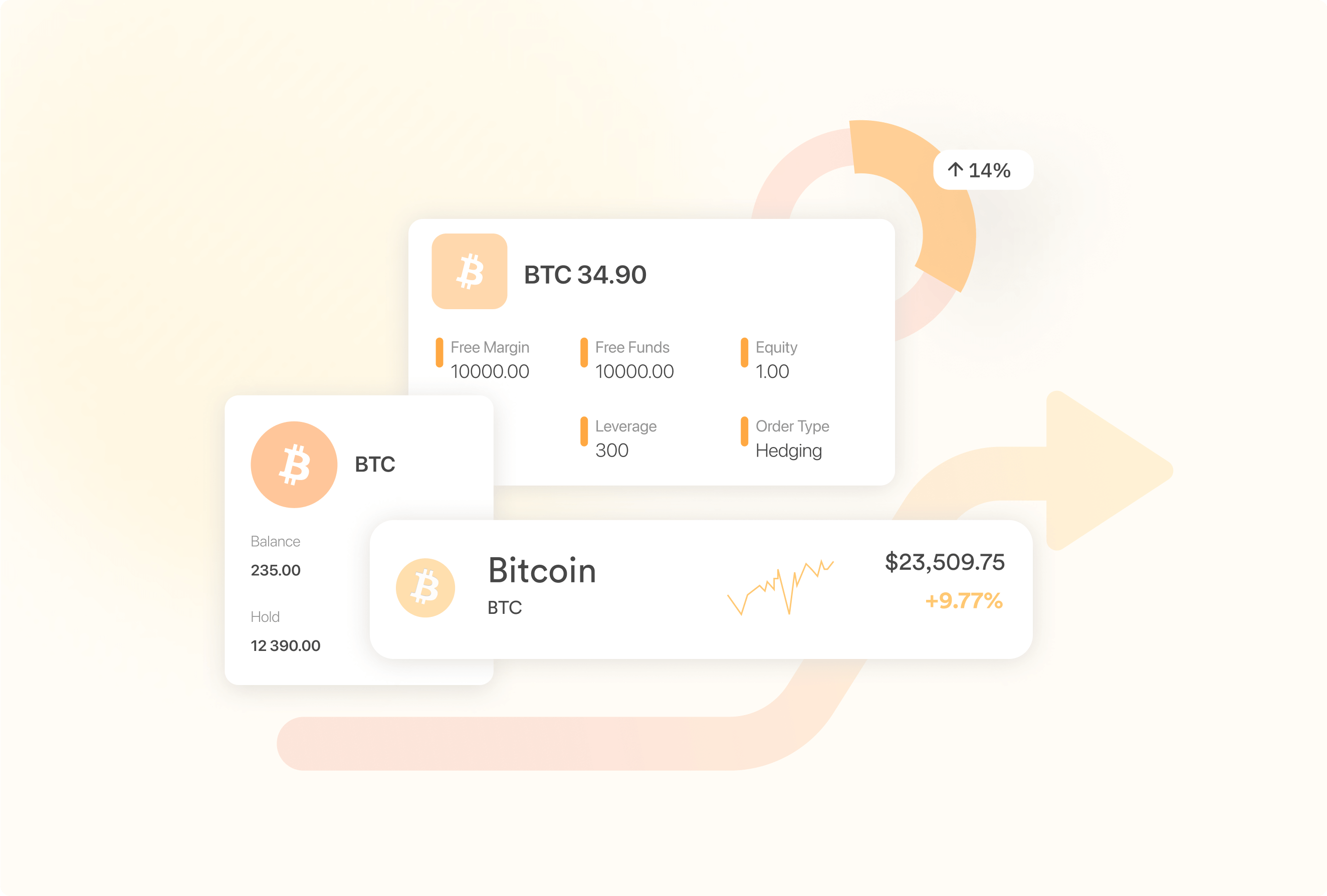 Now that you understand the basic idea and principle of mining, you can move on to the process itself, for the implementation of which you will need to consider the following points.

Buy Mining Equipment

Before buying mining equipment, it is necessary to visit thematic forums and study reviews of Bitcoin mining equipment. Today, the Antminer S9 miner is considered the most advanced. Despite the fact that previously it was possible to mine Bitcoin on an ordinary computer, now the competition in this area is so high that you have to buy expensive specialized equipment.

Create a Bitcoin Wallet

Bitcoin is a virtual currency, and you have to store it somewhere. When you open a bitcoin wallet, ensure you have its address, a sequence of letters, and numbers. Bitcoin mining will not require you to have a private key but rather a public wallet address. Note that if you have a standalone wallet, you need to copy the wallet.dat file to a flash drive and keep it there because if your computer crashes and there is no copy of that file, all your bitcoins will be lost forever.

Choose a Mining Pool

After opening a wallet, you can already start mining cryptocurrency. But before that, it is better to join a pool. For optimal operation of Bitcoin mining, you need a rational combination of the pool's requirements and conditions with the capacity of your equipment. The pool needs the resources of the power of your equipment. The power depends on the video card performance. Take into account the proportional distribution of the pool's income, which will pay your income corresponding to the contribution of your equipment to the overall process. Web sites of online pools have tables of income depending on performance. The largest bitcoin network pool is Antpool, which is owned by Bitmain.

Install And Run Bitcoin Mining Software

This is where Bitcoin mining begins. To do this, you need to install special software on your computer to manage your equipment. If you have joined a pool, they probably already have their own software. To mine cryptocurrency, you need to turn on your miner connected to your computer. Next, you need to log into the pool (enter your name and password), and then you can start mining. You will generate balls showing your participation in creating a block of bitcoin. The reward in the form of bitcoin will depend on your pool type.

One of the main programs for mining cryptocurrencies is GUIminer. It has its own shell and is quite easy to use, which is as good as it can be for novice miners. When using this program, the miner works both in solo mode and by entering a pool address. During installation, it detects the equipment parameters and saves the settings in a profile file. To work in the Bitcoin system, it is necessary to have a wallet address.

Remember that in this case it is important to calculate all the costs. If you find the above method expensive, you can always use other Bitcoin mining methods.
Conclusion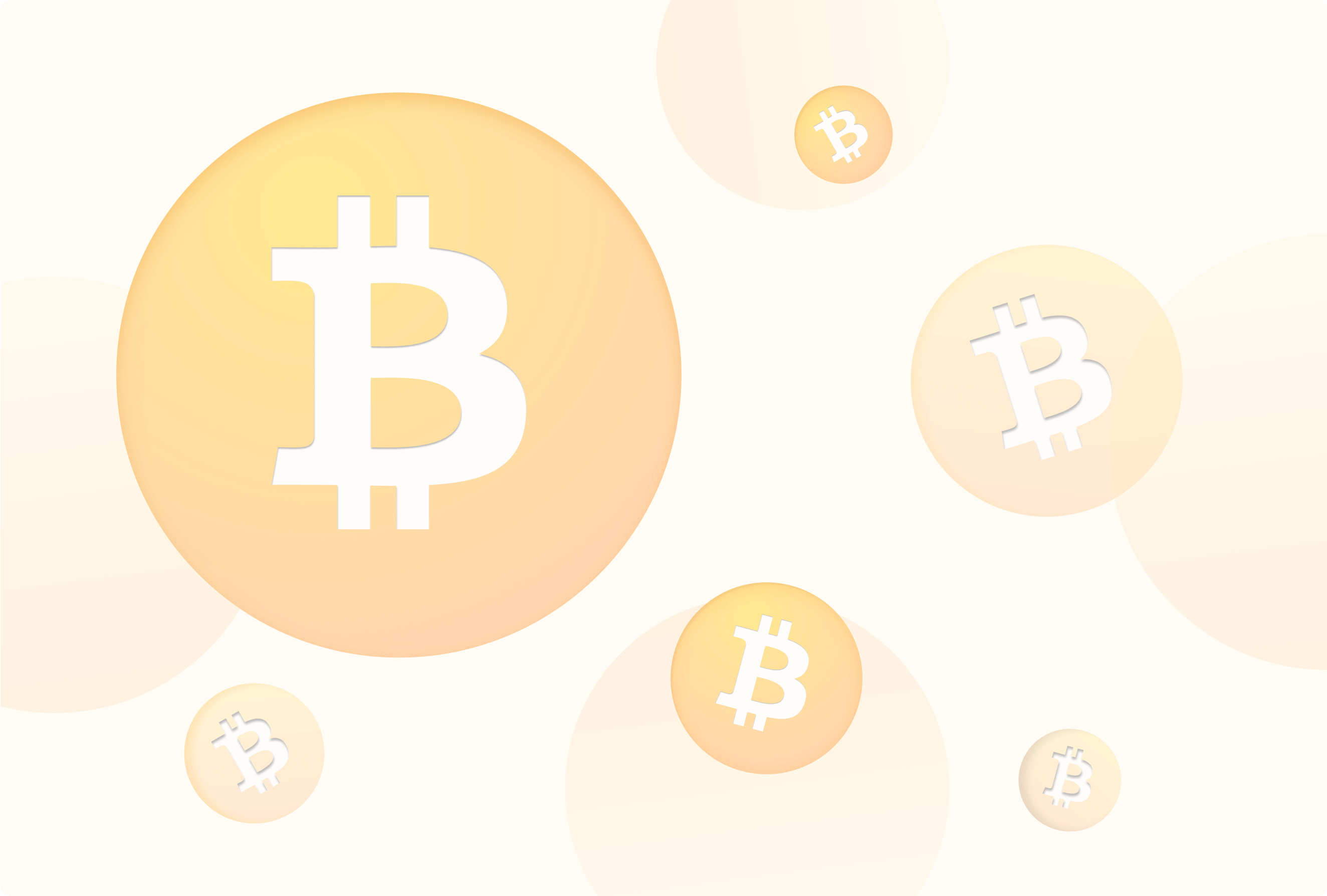 Today, Bitcoin is no longer something new. Digital gold is a potential solution for global money transfers and a number of other important things in the economy. Mining is a complex process of mathematical calculations and, at the same time, a very popular tool that provides an opportunity to multiply your capital and gain valuable knowledge in the crypto sphere. However, before starting this activity, it's necessary to study every step of the mining process in detail, make a budget, and purchase equipment. With the right approach, mining will be a gold mine for anyone interested.