Top 5 Crypto Exchanges of 2022

Despite the current downturn in the cryptocurrency market, the crypto industry has grown significantly over the years, and the number of crypto exchanges available to investors continues to rise. Crypto exchanges are an integral part of the digital asset economy, as they allow traders to buy, sell and convert different crypto coins and tokens. Thanks to them, trading crypto assets has become much more efficient and accessible on a global scale.

Traders today are offered a huge number of different options to choose from, and sometimes it can be difficult to pick out the best platform to trade tokens. Some platforms offer competitive prices or quickness of transactions, while others provide specific financial products. To make your life a little easier, we've compiled a list of the top crypto exchanges in 2022 that offer safe, secure, and reliable services.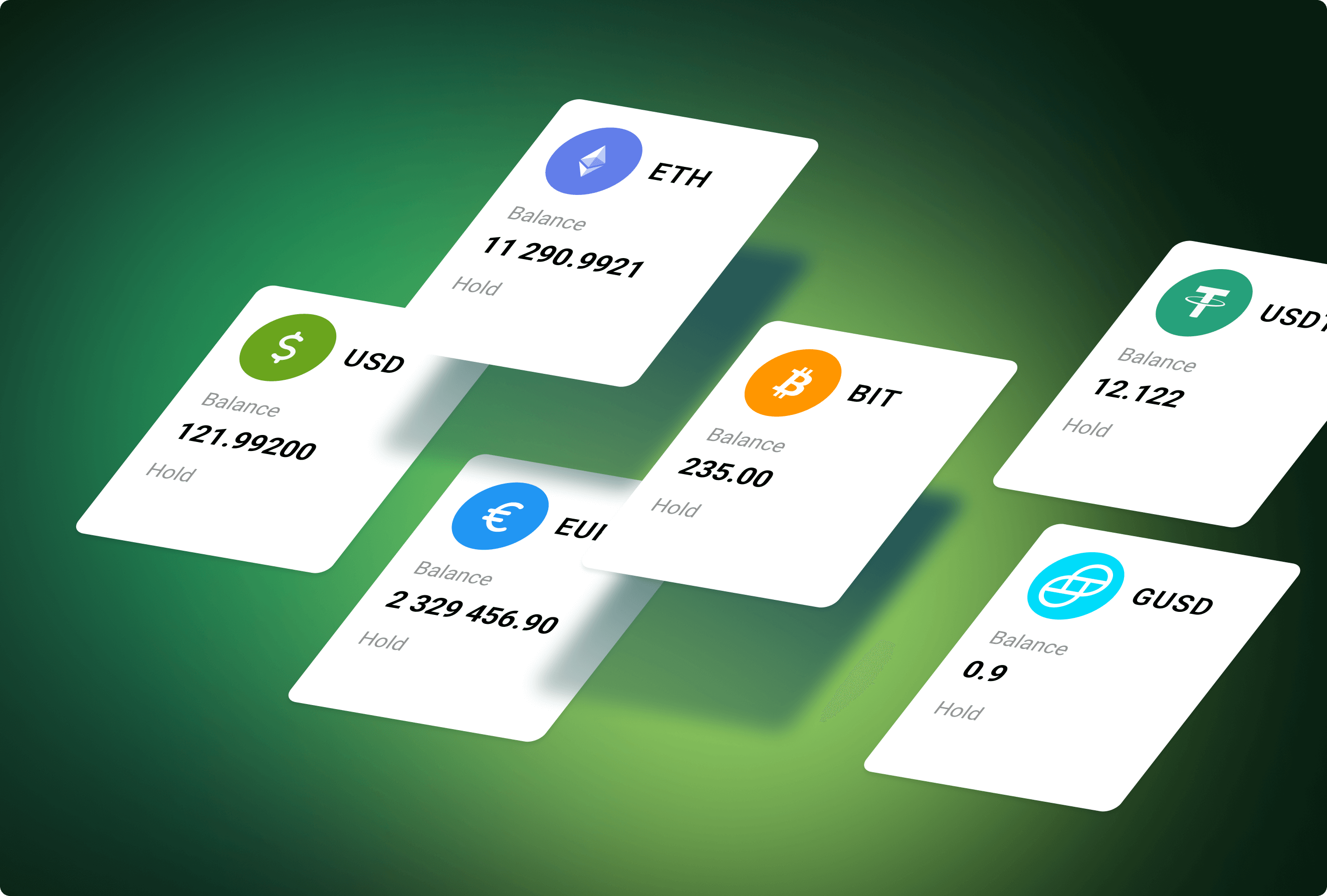 Cryptocurrency Exchanges: What to Look for?
Before we proceed to the list of best crypto exchanges, let's take a look at the factors you should consider when picking a platform. This will give you an additional understanding of how to choose a crypto exchange and be more confident in your choice.

Types of Exchanges

First of all, exchanges can be of two types: centralized and decentralized.

Centralized exchanges (CEXs) are more popular, as they are easier to use and often have a wider range of available coins. However, these platforms are managed by one particular group company, so they are more prone to hacking, manipulation, and other threats. (Examples: Binance, Coinbase, Kraken)

Many users prefer the additional security offered by decentralized exchanges (DEXs), which come with fewer resources but offer enhanced privacy. Today, DEXs are becoming more and more in demand as users are looking for alternatives to centralized options after FTX collapsed, causing market uncertainty. (Examples: Bisq, Uniswap, PancakeSwap)

Fees

In addition, you must take into account the fees associated with each exchange. These fees can come in two forms: exchange fees and network fees.

Exchange fees are the way in which crypto exchanges make money, and they encompass various service fees such as trading fees, deposit fees, withdrawal fees, and account fees.

Network fees are a key component of the cryptocurrency ecosystem, paid by users to miners and validators for verifying and securing crypto transactions on the blockchain. CEXs may absorb these costs or may offer their users an option to pay higher network fees in order to expedite transaction processing times. Decentralized exchanges, unlike CEXs, have no third-party intermediary between users; therefore, traders on DEXs must pay these fees themselves.

Important Features

When selecting your preferred option among the best crypto exchanges, it is important to consider several key factors. First, find out which assets are supported so you can determine which currencies you can buy or sell. Different payment options, such as wire transfers, and credit and debit cards, should also be taken into account when deciding on an exchange. Security is paramount, so make sure the platform implements appropriate measures to protect against malicious activity. Additionally, the quality of customer service should be considered in case you need assistance when getting started. Finally, researching online reviews and news articles can provide you with a better understanding of the exchange and its reputation.

Be Aware of Scams

Ensuring that you are accessing a legitimate cryptocurrency exchange should be your top priority. Check for signs of authenticity, such as correct spelling and grammar in the text, verifiable branding, and an indicator of secure connection (such as a small lock icon near the URL bar). If any of these indicators are absent or seem suspicious, it is best to avoid the platform altogether. Protecting your assets is your responsibility and no one else's. Exercise caution when using a crypto exchange to make sure you are safe from fraudulent activity.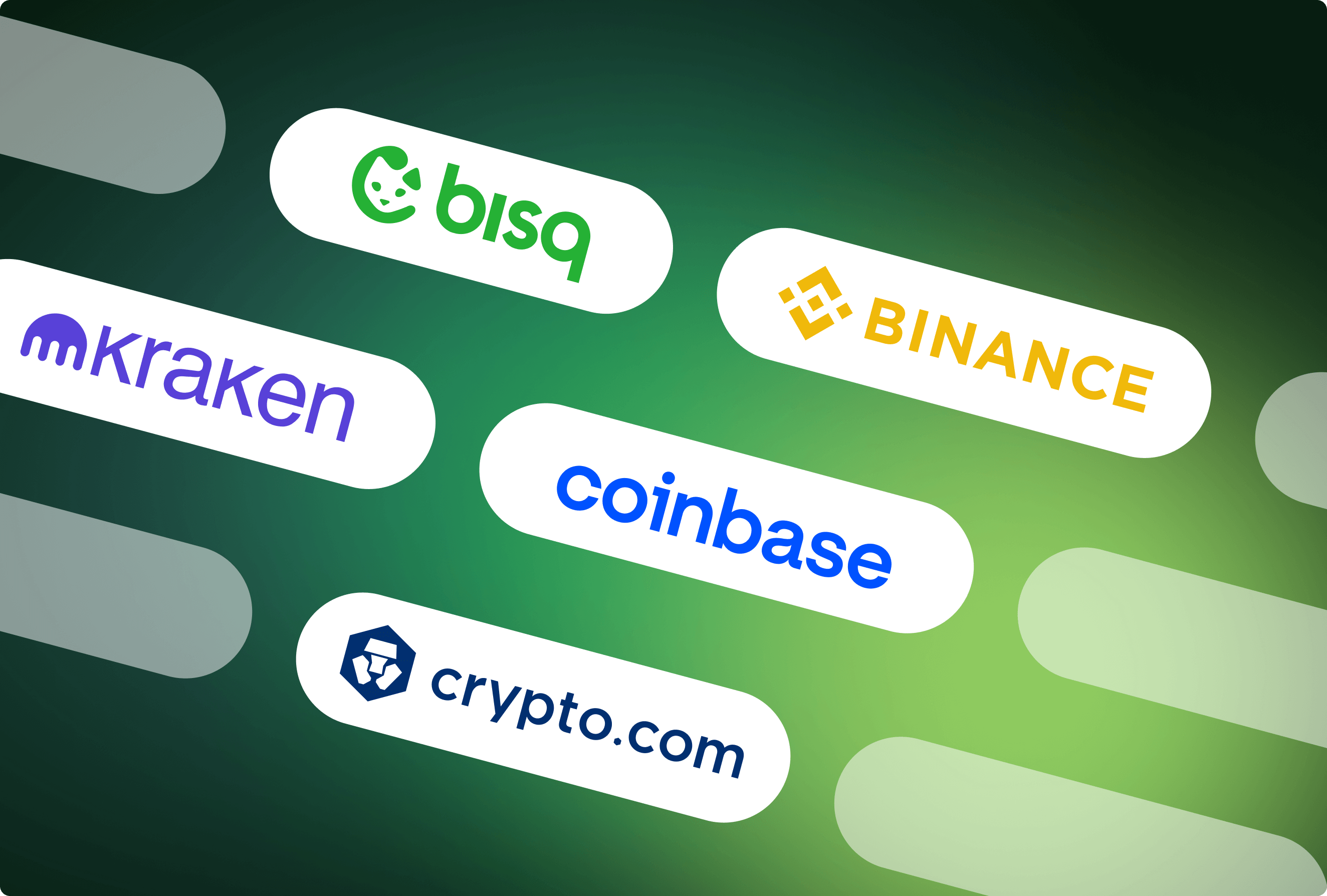 Best 5 Crypto Exchanges of 2022
Coinbase - Most User-Friendly

Coinbase is the perfect platform for those new to crypto, providing a user-friendly interface along with helpful educational materials that cover topics such as blockchain technology and volatility. The onboarding process provided by Coinbase makes investing in crypto easy and navigating the platform effortless, while its security features are top-notch. Coinbase has gone above and beyond to lower the barrier to entry for those interested in the cryptocurrency space, making it an ideal choice for first-time investors.

Coinbase takes security seriously, employing two-factor authentication across all of its platforms and storing 98% of customers' crypto assets offline. Furthermore, Coinbase has an insurance policy in place that provides coverage for custodial accounts up to $250,000.

Coinbase has a strong reputation in the industry, offering trading services for more than 170 digital currencies. However, their fees can be confusing and may be more expensive compared to other exchanges.

Binance - The Most Popular Option with Low Fees

Binance is the largest cryptocurrency exchange on the market, offering an unbeatable fee structure that begins with low rates and decreases as trading volume increases. This makes it a great choice for traders looking to maximize their earnings while minimizing costs. With its first-class service and competitive fees, Binance remains the go-to platform for those seeking maximum returns from their cryptocurrency investments.

Binance provides comprehensive features for experienced traders, such as market dashboards and margin trading. Additionally, users can purchase over 140 cryptocurrencies directly with USD, allowing them to economize on conversion fees. Various order types like limit orders, market orders, and stop limit orders are also available to make transactions more precise. Binance's extensive range of services makes it an ideal choice for both novice and veteran investors.

Kraken (Kraken Pro) - Excellent for Experienced Traders

Kraken Pro is a professional-grade trading platform that appeals to experienced traders, offering advanced order types, margin trading, stacking, and futures trading for more than 180 crypto assets.

Kraken is an ideal choice for those looking to maximize their profits due to its exceptionally low fees. While the main platform's instant buy fees can be as high as 1.5%, Kraken Pro offers a tiered fee structure that allows high-volume traders to save on transaction costs.

Unfortunately, Kraken has limited funding options for users, primarily consisting of wire transfers. This is one of the main drawbacks associated with this platform.

Crypto.com - The Most Advanced Security

Crypto.com is a leader in cryptocurrency exchange security. It holds the Highest Tier for NIST Cybersecurity Framework and Privacy Framework and has achieved the top ranking of all 100 exchanges on the Cybersecurity Ranking and CERtification Platform, making it one of the most secure crypto exchanges available today. The exchange takes cybersecurity seriously by investing heavily in infrastructure and protections to ensure users feel safe trading.

Crypto.com stands out among its peers by offering not only the best security; it also offers one of the largest selections of trading instruments among all exchanges (over 250 coins) and many features, such as a non-custodial DeFi wallet, margin trading, and crypto loans. However, purchases on the platform made with a credit or debit card incur quite a high fee of 4%.

Bisq - Best Decentralized Option

Bisq is the ideal decentralized platform for crypto enthusiasts, as it adheres to the key principles of decentralization and open-source development in crypto.

Bisq brings the advantages of centralized exchanges to open-source space without compromising security or privacy. It is designed in a way that allows for an easy and intuitive trading experience without the need to submit personal information or involve third parties. Bisq is an ideal platform for Bitcoin fans who are looking for a variety of coins to trade — including altcoins such as Cardano, XRP, and Dogecoin.

In addition, Bisq has implemented multiple levels of security, such as multi-signature and a deposit system, to ensure the utmost protection for its users. However, for those looking to invest or trade actively, using the PC version is recommended, as the mobile app only supports reviewing notifications.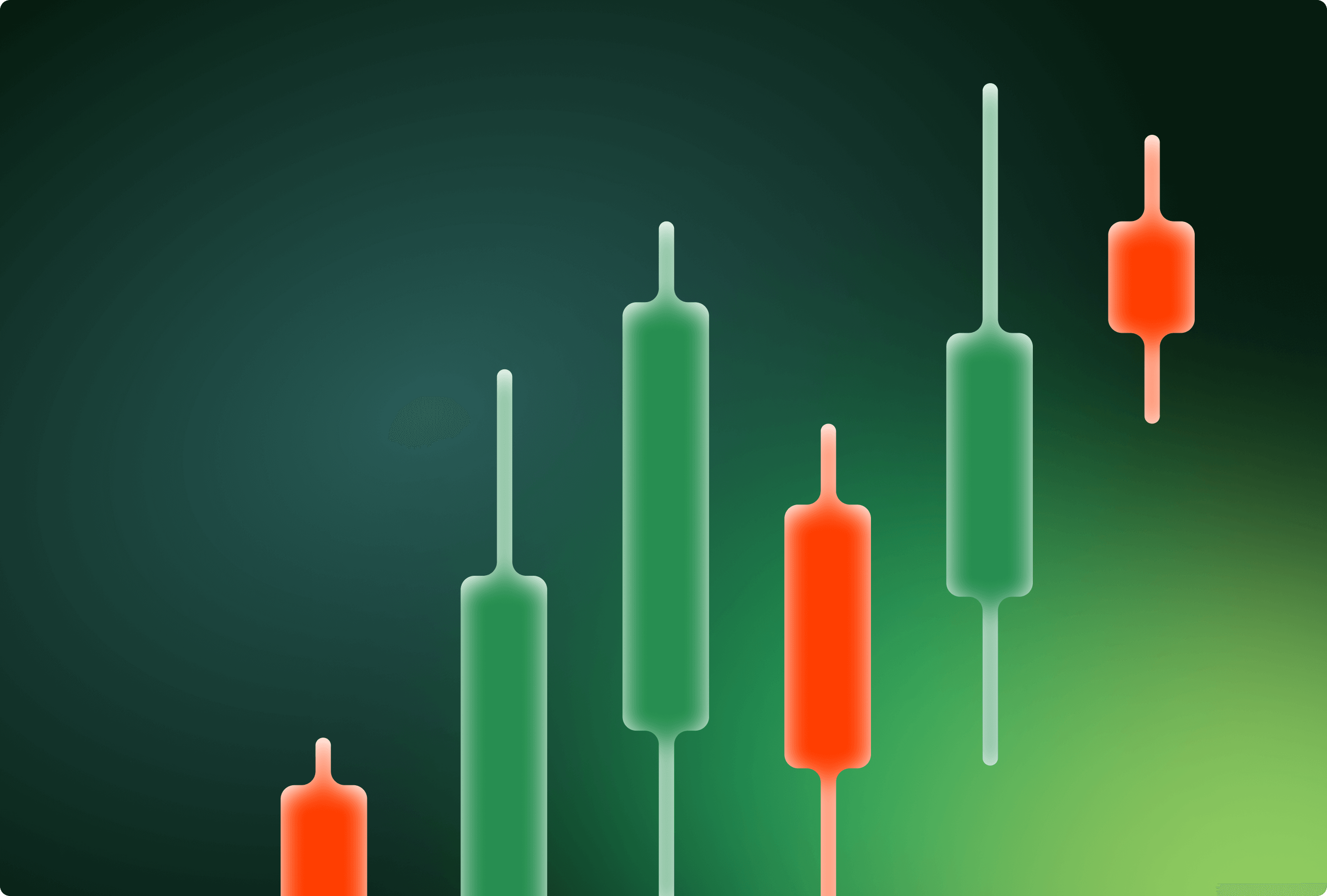 How to Start Trading on an Exchange
Opening an account on a cryptocurrency exchange is relatively straightforward, though the level of verification required may vary depending on the platform. Generally, users must complete a registration process and provide basic information such as their name and email address. In most cases, more robust KYC (Know Your Client) processes are in place to protect against money laundering or fraud in line with relevant regulations.

Once you have registered, getting started with cryptocurrency trading is a relatively simple process. All you need to do is sign up for an exchange, link a payment option, deposit funds and start trading. With just a few clicks, you can begin your journey into the world of cryptocurrency investing.

Don't forget to always conduct due diligence and research the exchange before signing up. Make sure to read reviews and other relevant information to ensure you have chosen the best cryptocurrency exchange for you. Additionally, always remember to keep your funds secure by using strong passwords, two-factor authentication and enabling additional security features when available. And remember, never invest what you can't afford to lose.