Hot Wallet vs Cold Wallet: Which Do I Need More for Crypto?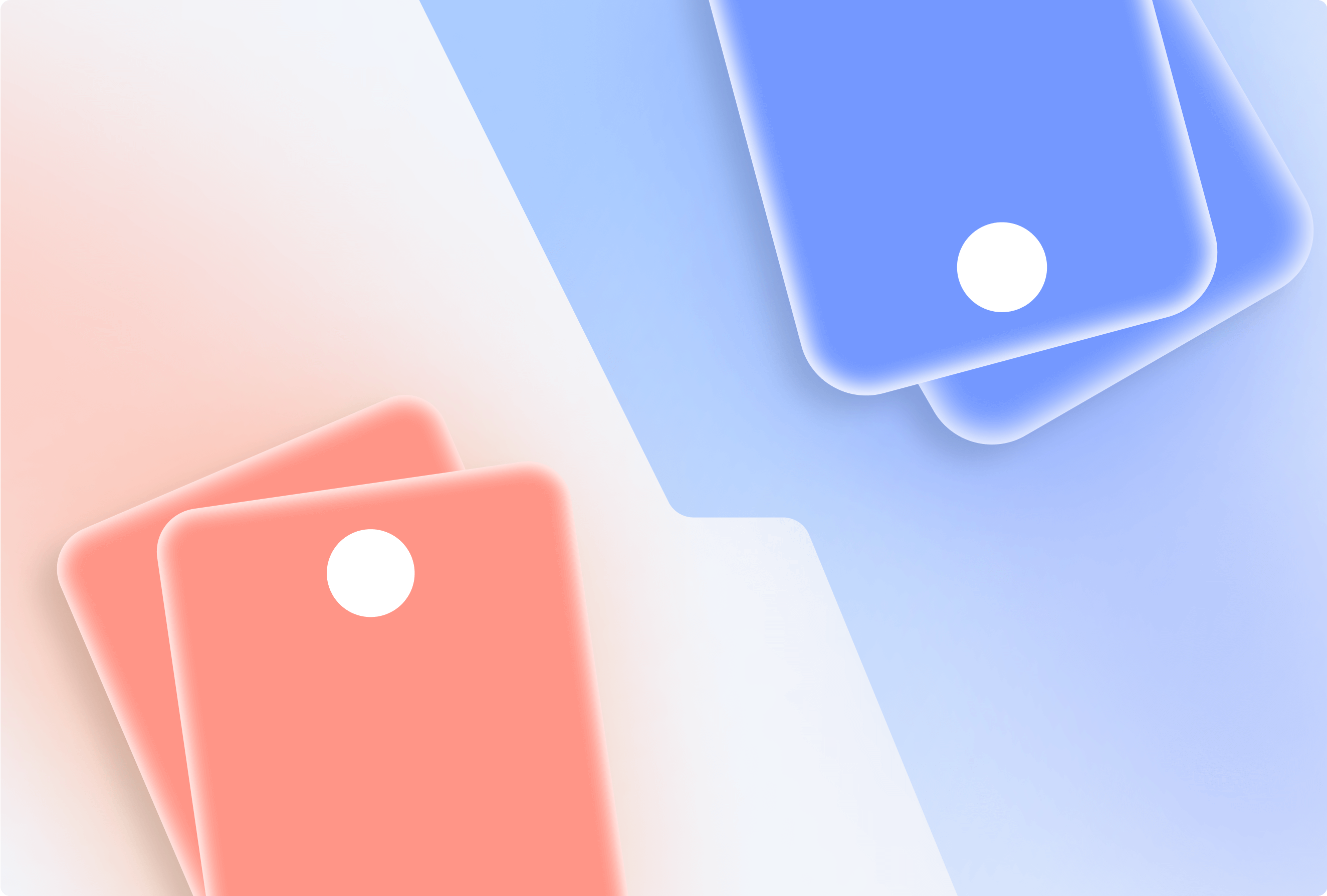 The transition to digital technology has stimulated the development of many new areas of activity. Recently, companies have been increasingly promoting services related to human-computer interaction interfaces, smart sensors, analysis of large data sets, and advanced algorithms. These innovations do not bypass the payment systems either. Thus, the topic of cryptocurrency is becoming increasingly popular. More and more companies post vacancies for blockchain specialists. Some of them constantly invest in the blockchain industry. Companies like Visa and Twitter even have (or plan to have) their own crypto wallets. The popularity of virtual assets, even though they appeared relatively recently, is associated with the convenience of paying for goods over the Internet and the development and use of modern technologies, which guarantee the security and high speed of transactions.

Cryptocurrency is a digital currency accounting for the internal payment units provided by a decentralized payment system that operates fully automatically. It is protected against counterfeiting, not tied to a national currency, and its rate is determined by supply and demand. Normal functioning of the cryptocurrency market is impossible without exchanges, or intermediary sites that allow an exchange for money, and companies that sell goods for crypto. Transactions with cryptocurrency are carried out through crypto wallets. Modern payment systems allow for transferring of this currency from one electronic wallet to another. But what is a crypto wallet, and how does it work?

In this article, we will cover the topic of what crypto is and what a crypto wallet is. We will also consider what features, advantages and disadvantages hot and cold wallets have, as well as what development prospects this technology has in the future.
What are Cryptocurrency and Crypto Wallets?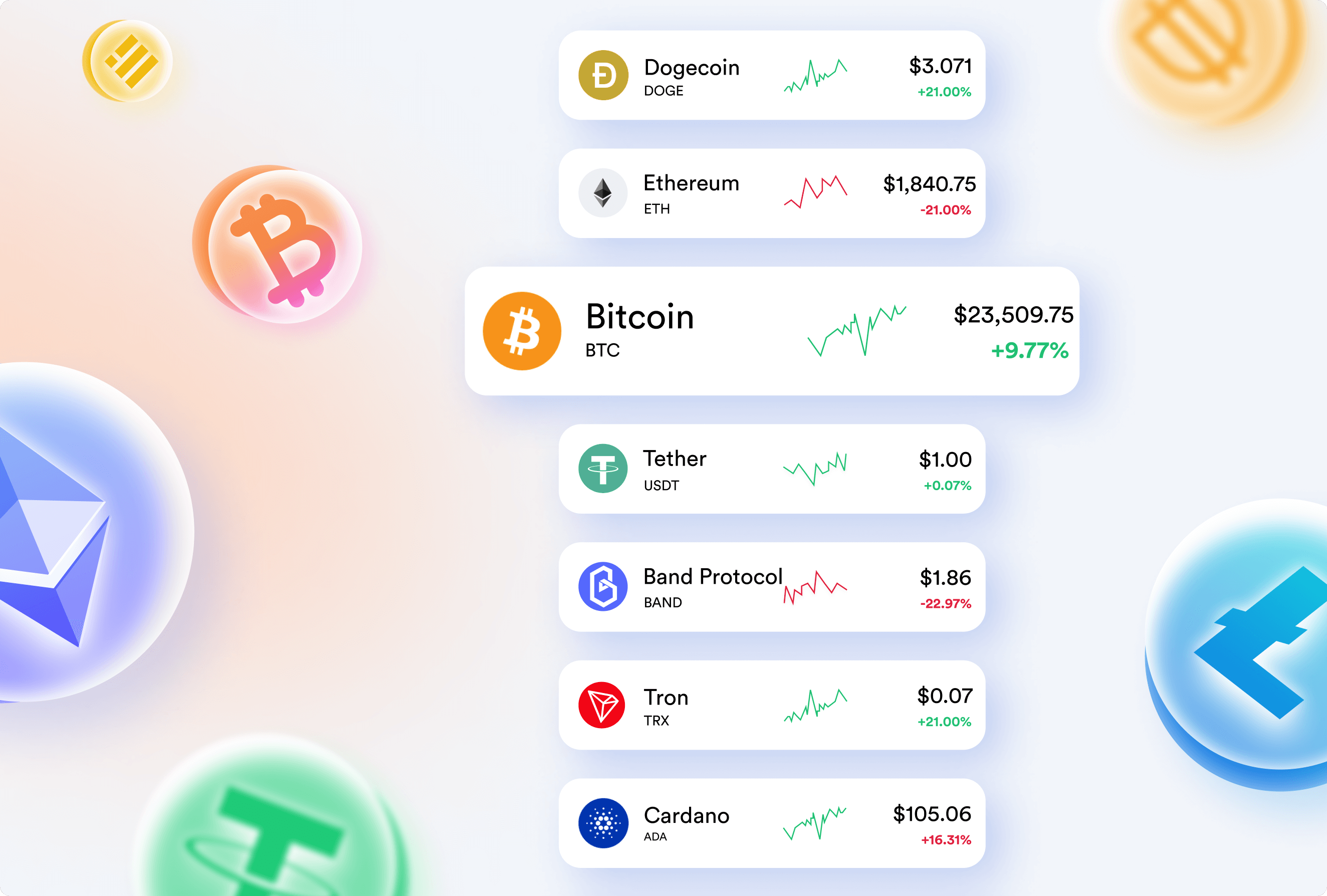 Cryptocurrency (short for "crypto") is a virtual currency that allows secure transactions through cryptographic means. Unlike fiat currencies such as the U.S. dollar or the euro, no centralized authority maintains or influences the value of cryptocurrency. Most crypto is maintained through a blockchain, which acts as a publicly accessible log distributed across many computers where transactions are recorded, new coin creation is controlled, and ownership is verified.

Designed to streamline the modern financial system by offering a means of exchange that allows parties to transact independently of institutions such as banks and clearing houses, cryptocurrencies represent a new paradigm through which we can view money. Crypto has many applications, from games and non-exchangeable tokens (NFT) to complex financial instruments such as decentralized finance (DeFi). The value of cryptocurrency is not determined by any government or centralized party but by the laws of supply and demand.

To store cryptocurrency or to make a transaction, you need a compliant wallet, a type of software or device that stores the public and private keys needed to interact with the blockchain. It should be noted that the wallet does not actually contain any cryptocurrency but provides an address for your funds in the blockchain. But what is a crypto wallet, and how does it work?

A wallet for crypto storing is an integral component of the blockchain system and a crucial part of buying, selling, receiving, holding, stacking, and mining cryptocurrencies. Each type of cryptocurrency wallet has its own advantages and disadvantages. To work safely and confidently in blockchain, you need to know the features of all types and how to use each.

There is a stereotype that a cryptocurrency wallet is only needed to store digital assets. Actually, it is a tool for blockchain interactions. It generates public and private keys, which are needed for transactions with virtual assets. The public key is used to identify the wallet where the funds are sent, and the private key is used to access the system by its owner. Each of them is a set of Latin letters and Arabic numbers.

Regardless of the type of cryptocurrency wallet, the private key gives you access to any virtual asset. Moreover, it can be used from any device. If the vault was located on a smartphone, it could be easily opened from a PC –- just enter the private key or seed phrase. Importantly, coins can't leave the system: they only move between addresses. Cryptocurrency can only be converted into regular money through exchanges or special terminals if the digital asset is backed by some kind of currency (e.g., ETH).
Types of Crypto Wallets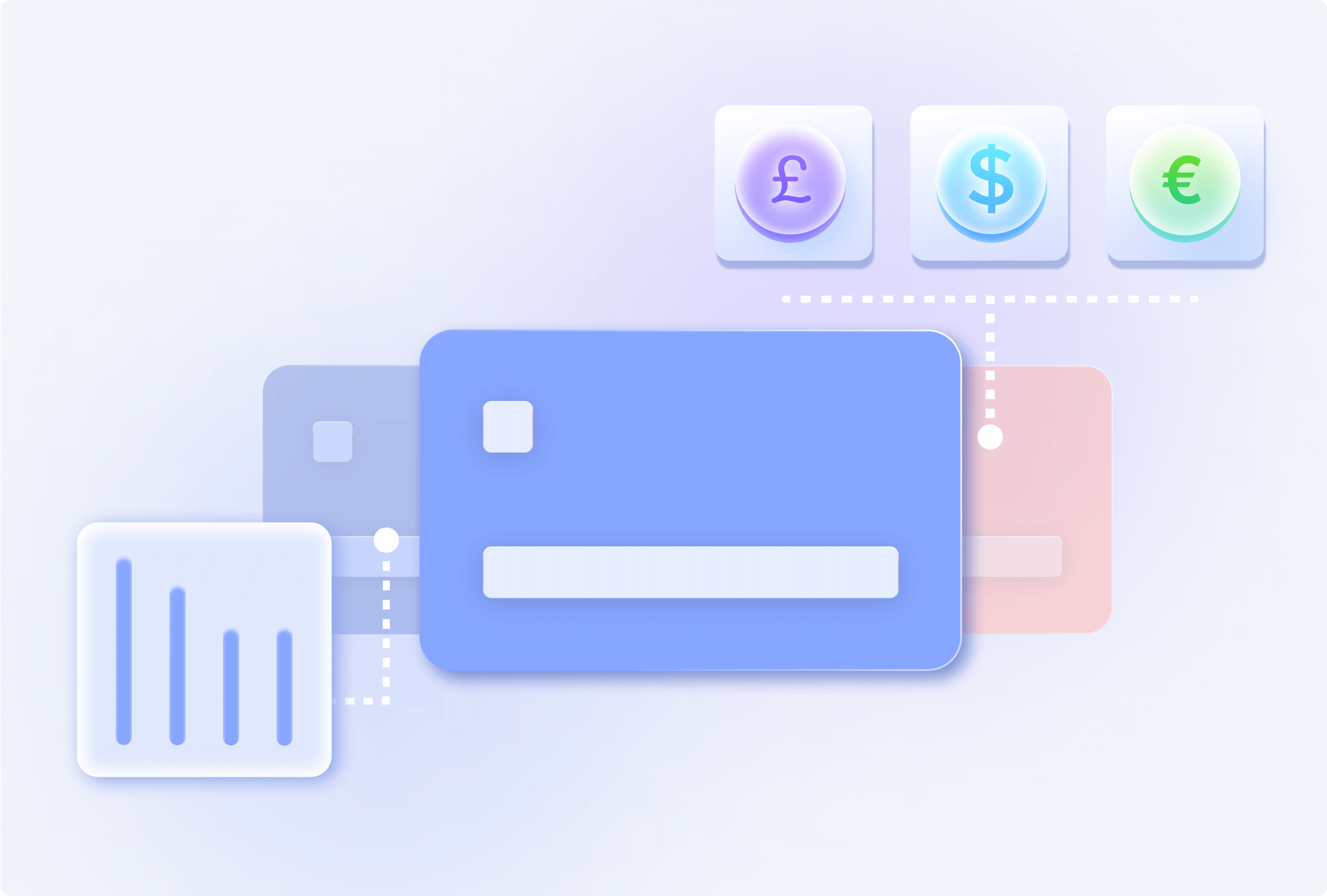 Today there is a great variety of crypto wallets. Let's take a look at the different types of wallets and what each one offers.

1) Software wallets

Software crypto wallets are crypto wallets installed on a computer, smartphone, tablet, or cloud service. They securely store your private keys and provide an interface for trading and managing cryptocurrencies. Software wallets are encrypted and require a password to access the keys stored on them.

These wallets are mostly connected to the Internet for fast, up-to-date access, preferable to short-term investors and traders constantly transferring funds for profit. While it is extremely convenient, Internet access makes it vulnerable to hacking and cyberattacks.

2) Online (web) wallets

Online wallets provide access to the blockchain through a browser interface without the need to download or install third-party software. This applies to exchange wallets as well as any other browser-based wallets. In most cases, it is possible to create a new wallet and set a personal password to access it, but some companies manage private keys on behalf of the user. This option may seem more convenient for inexperienced users but less secure.

If you do not own your private key, you entrust your funds to another party. As a solution to this problem, many online crypto wallets allow you to manage keys either in full or through shared control (with multi-signature). It is important to know the technical design of each wallet to make the right choice. When using cryptocurrency exchanges, you should consider using the security tools available.

3) Desktop wallets

A desktop wallet is a special software that needs to be installed on a personal computer. Unlike some web-based versions, this wallet gives you full control over your keys and funds. It can take several gigabytes because the wallet downloads data on all currency transactions, so an SSD is needed.

Desktop wallets come in full and lightweight versions. Full ones are considered more reliable because they download the entire blockchain (several gigabytes) and are regularly updated and synchronized. Light ones download only part of the information, so they take up less space, but because they store part of the data on third-party servers, they are less reliable.

4) Mobile wallets

Mobile crypto wallets are the most convenient and commonly used hot wallets for cryptocurrency because they give you instant access. They are apps that allow you to receive and send cryptocurrency directly from your smartphone.

Mobile crypto wallets function the same way as their desktop counterparts but are explicitly designed as smartphone apps. This is very convenient because it allows sending and receiving cryptocurrency using QR codes. Thus, mobile wallets are well suited for everyday transactions and payments, making them a viable option for using Bitcoin and other cryptocurrencies in the real world.

5) Hardware wallets

Hardware wallets are devices specifically designed to store private keys securely. They are considered a safer alternative to software or mobile wallets, mainly because they do not maintain a constant connection to the Internet. Such features significantly reduce the vector of possible attacks that are available to hackers, which in turn implies that there is no possibility to remotely interfere with the operation of such a device.

Hot Wallet vs. Cold Wallet: Features, Advantages and Disadvantages.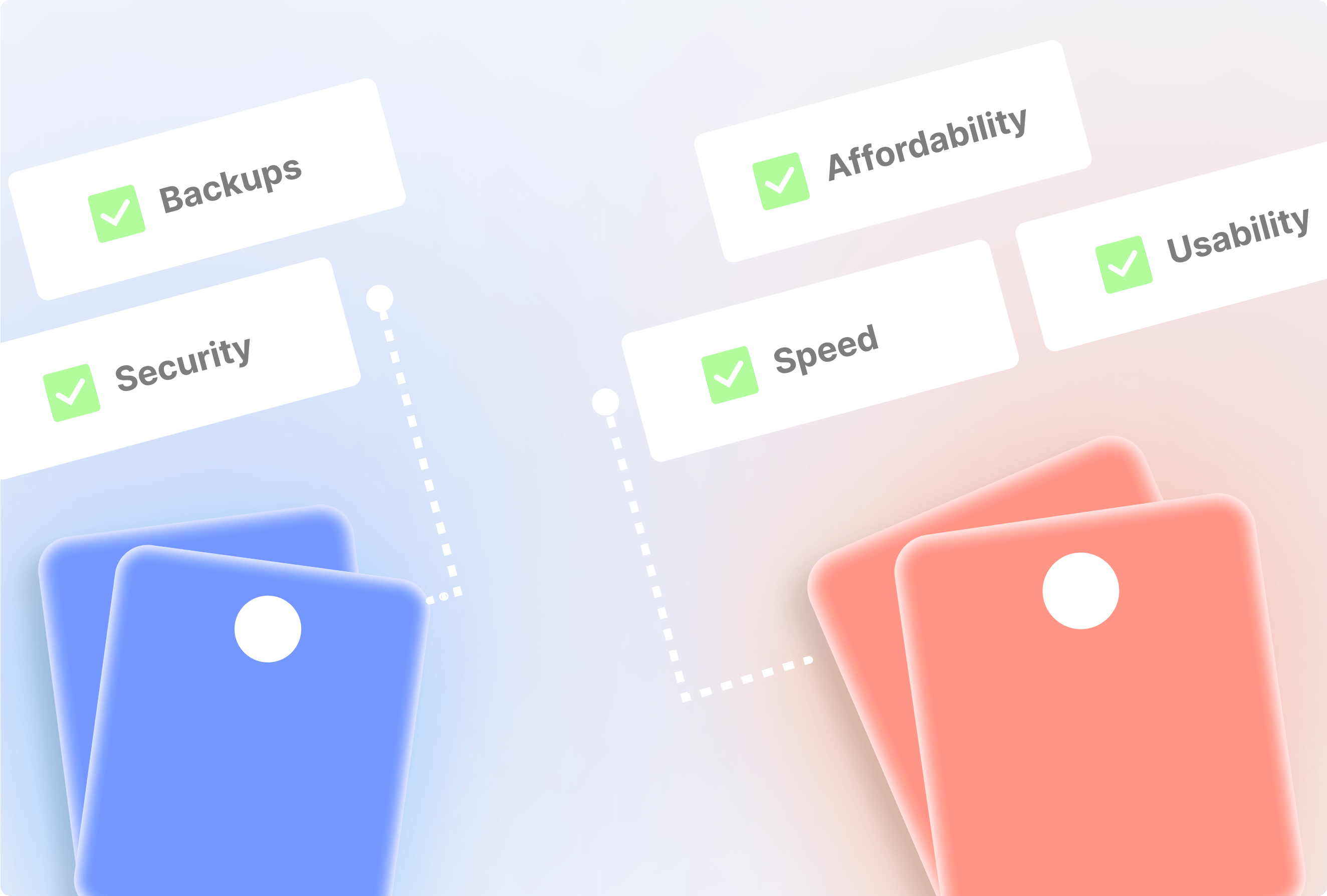 Now that you know what types of crypto wallets exist, it's time to delve into the technical aspects of how they work. There are hot and cold cryptocurrency wallets according to the mechanism of operation.

Hot wallets are primarily custodial, which involves storing crypto assets by intermediaries. They are platforms easily accessed through mobile devices, laptops, or PCs. In addition, they feature a user-friendly interface and high transaction speed. However, as noted, these are custodial wallets, which means that the private keys for accessing their contents belong to intermediaries. This is where a security vulnerability lurks, as trusted intermediaries often become a breaching point.

Hot wallets are connected to the Internet. This makes them an attractive target for hackers who can bypass the intermediaries' protections and simply steal other users' assets. Unfortunately, this has happened before and quite often.

Hot wallets are popular among mobility enthusiasts and make it easy to transfer small amounts of cryptocurrency. However, keeping large quantities of coins there is not a good idea because the risk of loss when interacting with hot wallets is very high. Ideally, hot wallets should be treated the same as regular wallets, where only a small supply of cash is kept.
Advantages of Hot Wallets
Hot crypto wallets have an impressive number of advantages described below.

1) Affordability

Most hot crypto wallets are free or are very affordable. This is a great advantage for those traders and investors who are just starting their way in the field of cryptocurrencies and want to get acquainted with the functionality and principles of such wallets.

2) Speed

Hot wallets are incredibly convenient in terms of access. With just a few clicks, your assets can be accessed and managed. In addition, hot wallets require no lengthy setup, and thanks to constant data exchange with the server, payment transactions are made in seconds as soon as you log in to the system.

3) Usability

Hot crypto wallets have incredible ease of use. A large number of wallets have a convenient and intuitive interface that allows you to quickly get the necessary information about your assets, view the history of performed transactions, exchange one cryptocurrency for another, as well as monitor the status of your balances. All this and much more can be done right on the go.

4) Utility

It is worth saying that hot crypto wallets usually provide users with a wide range of additional useful features, which are mostly free and available directly in the application. Among such functions are the possibility to buy cryptocurrencies instantly in the application, the availability of a news feed with actual information on each asset, the possibility of stacking, the availability of a built-in browser, and even the option to store NFT and other types of crypto assets.

5) Multi-asset

A hot crypto wallet gives you an opportunity to work with several cryptocurrency assets at once. Nowadays, almost all hot crypto wallets allow you to work with a large list of cryptocurrencies and perform operations such as depositing, withdrawing, transferring, or exchanging to other cryptocurrencies. This point is very important because investors or traders have an opportunity to store their preferred crypto asset in a safe and secure place.
Disadvantages of Hot Wallets
Despite all the advantages that hot crypto wallets have, they have one very significant drawback.

1) Comparatively low security level

Hot wallets are extremely vulnerable to hacker attacks. Attackers can use various viruses and software utilities to break into your computer. For example, a hacker can access all of your files and documents. He can find your passwords or just get into your wallets from his computer.

If this happens, you will never be able to get your money back. That's why it's important to take extra precautions to protect your hot wallets.

The opposite of hot wallets is cold wallets. These are storages of digital assets that are not connected to the Internet and are most often represented by hardware or paper wallets. It is safe to say that cold wallets are the security standard for crypto-assets within the industry.

Because cold wallets are not connected to the Internet, they are safer from hackers and provide better crypto-asset protection. Developers of such devices typically offer a system to restore access in case the physical device is damaged or lost. To do this, the user is asked to write down a seed phrase while setting up the wallet. It can be used to restore access to cryptocurrency through another device.
Advantages of Cold Wallets
Let's consider the main advantages of cold crypto wallets:

1) Security

The most important advantage of a cold crypto wallet is its security. Typically, they are small devices similar to thumb drives. In essence, cold wallets store cryptocurrency outside the Internet. Accordingly, if they don't have access to the network, hackers can't get to your funds. Cold crypto wallets are the safest and most reliable option for storing assets in the long run.

2) Backups

Cold wallets have a backup feature. This means that you can easily restore access to it. The initial setup requires you to enter a long recovery phrase. It is unique and is generated by the device. When your hardware wallet is damaged or lost, you can get a new one to restore your assets.

It also allows you to import data into a software wallet. In this case, you should purchase a cold wallet directly from the manufacturer to safely import your data. Then you can fully recover your assets.
Disadvantages of Cold Wallets
Now let's take a look at the main disadvantages that are inherent to cold wallets.

1) Usability

Cold wallets are less convenient to use than hot ones. They are clearly not suitable for fast trading. Because they are offline, you must spend extra time connecting to a computer to access your assets. In addition, they are more challenging to use, especially for inexperienced users.

2) Cost

Cold wallets are usually paid for and are quite expensive. You will have to pay to use such a wallet. This extra cost will also not appeal to all users.

3) Limitations

Working with multiple crypto assets is one of the essential requirements that traders and investors have for crypto wallets. Unlike hot wallets, cold wallets support only a few cryptocurrencies. You may encounter a situation where the cold wallet you bought doesn't accept your preferred digital asset.
Future of Crypto Wallets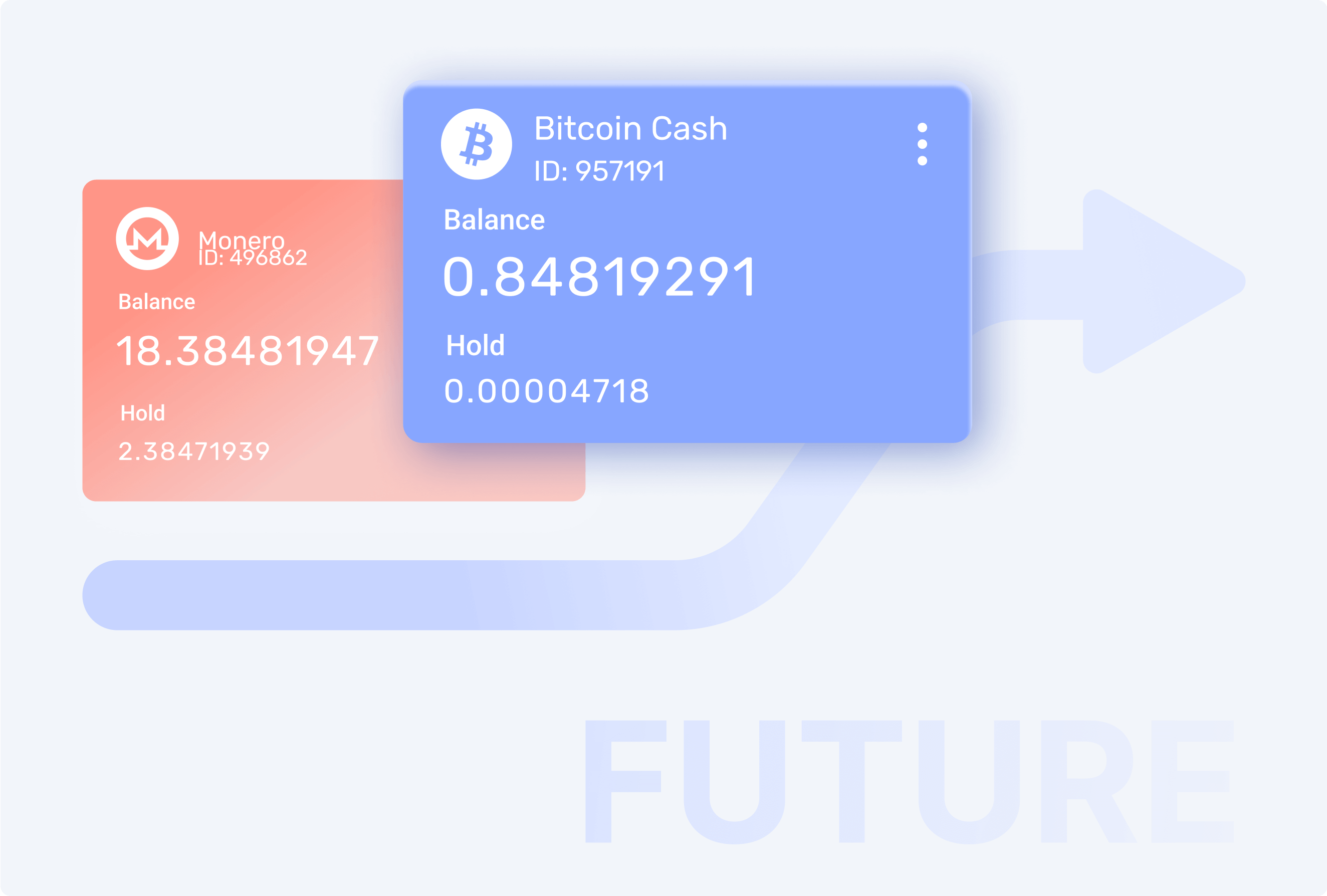 Crypto wallets are a fundamental element of the crypto infrastructure that allows funds to be transferred across blockchain networks. Each wallet has its own advantages and disadvantages, so it is important to understand how they work and what types of activities they facilitate before moving on to using them.

Software wallets are becoming more and more accessible, more feature-rich, and packed with interesting features while losing nothing in performance or security issues. That's why we see high potential in this area of software wallets and believe that the market will definitely grow due to the increased popularity of this product.

The market is expected to continue to demand user-friendly software to interact with a growing number of blockchain-based products and applications. Crypto needs to be made easy for everyone to interact with, and crypto wallets will undoubtedly have a significant impact on this problem. Right now, decentralized apps are still cumbersome and sometimes difficult to navigate. That will change in the future.
Conclusion
To summarize all the said above, cryptocurrency and blockchain technology are as viable as money as a phenomenon, perhaps even more so. Crypto wallets are an essential part of life for those who use Bitcoin and other cryptocurrencies. They are a major piece of infrastructure and allow you to send/receive funds through blockchain networks. Each type of wallet has its own advantages and disadvantages, so it is important to understand how they work before using them. Understanding the distinctions between hot and cold wallets is vital if you intend to engage in cryptocurrency trading. Your goal is to secure your assets while taking advantage of decentralization.