How to Spot Cryptocurrency Scams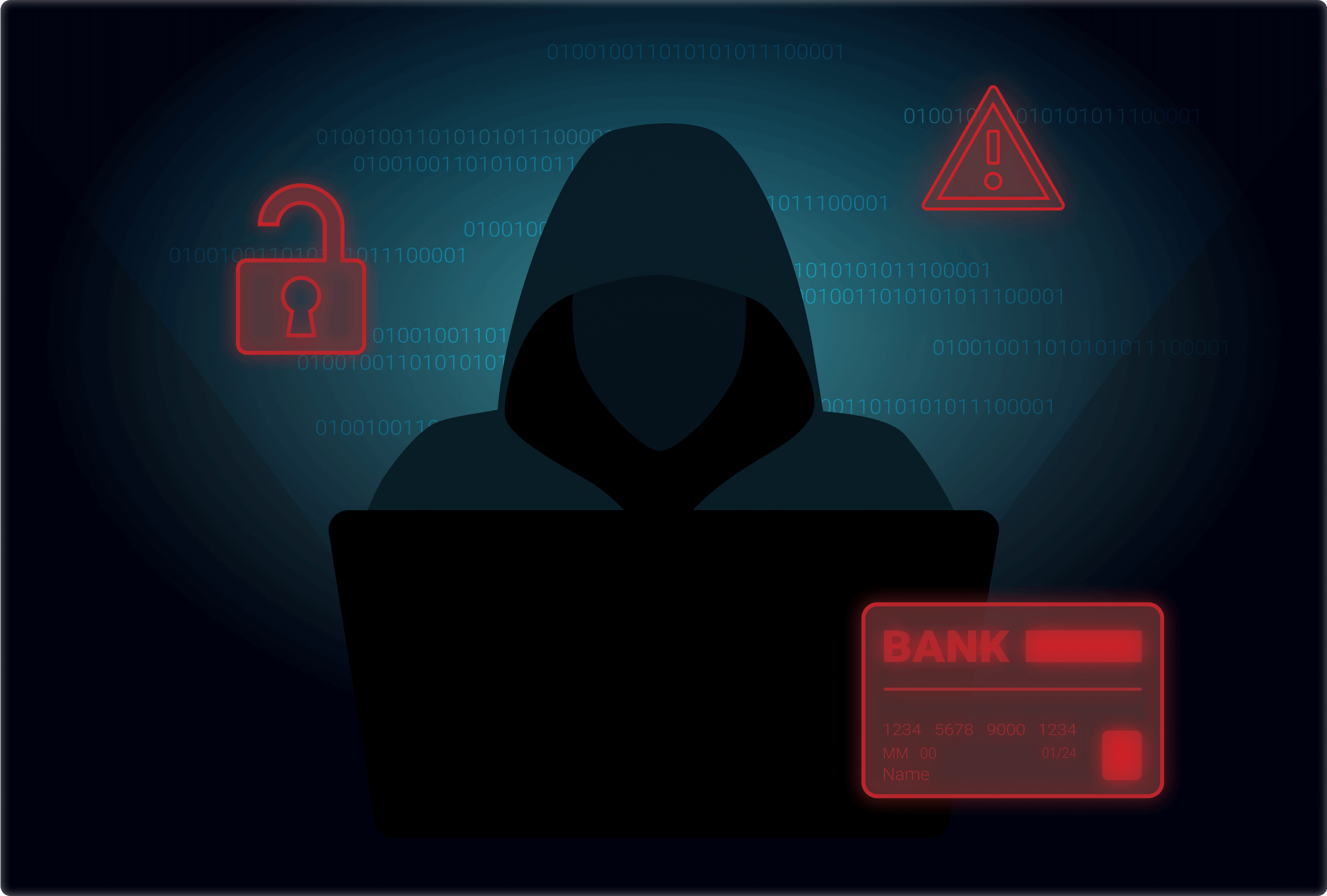 The cryptocurrency world is still relatively new and uncharted territory. Many of the concepts at play in this new economy can be complex and difficult to understand. This can make it challenging for those who are new to the space to get a grasp on how everything works.
As a result, there is a great deal of confusion and uncertainty among users regarding fraud and risks in the cryptocurrency field. However, with the help of this guide to crypto scams, you will be able to recognize such threats and protect yourself and your assets. Stay alert and informed, and you can make sure that you don't fall victim to one of these schemes.

What are Crypto Scams and Why are They So Dangerous?
A cryptocurrency scam is an attempt by an individual or company to steal users' private information, such as their security codes, or convince people to send crypto to a compromised wallet. These scams come in a variety of shapes and sizes.
The increase in cryptocurrency adoption has unfortunately led to an increase in crypto-related scams. According to the US Federal Trade Commission's report, consumers have lost over $1 billion to cryptocurrency fraud between January 2021 and March 2022. Researchers have found that criminals increasingly use cryptocurrency as a payment method, with about one out of every four dollars in these frauds being paid with cryptocurrencies.
The problem of crypto scams is two-fold. Not only do they lead to immense financial losses, but they also damage trust in the industry. This makes it difficult for people to feel confident about investing in cryptocurrencies, which could ultimately hinder the growth of the space.
Fraudulent activity involving cryptocurrency is a serious problem due to the lack of regulation in the crypto industry. This lack of oversight creates opportunities for dishonest businesses and individuals to take advantage of investors through a variety of schemes.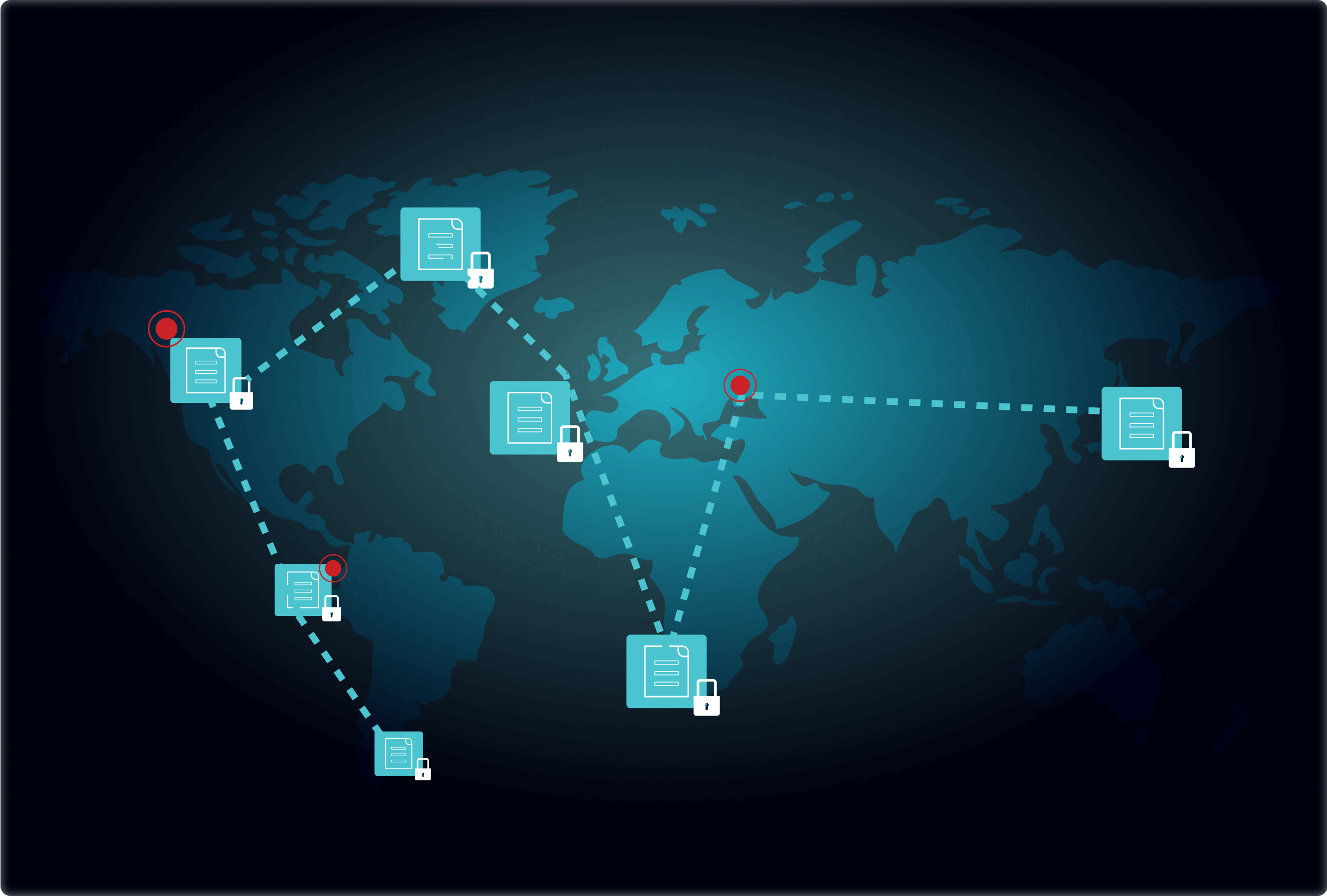 It is also worth saying that the crypto industry is particularly attractive to cybercriminals due to the nature of cryptocurrencies and blockchain technology. Because the blockchain network is fully decentralized and transactions on blockchains are irreversible, there is no way for a victim of a scam to get their funds back. Considering these risks is important when investing in or using cryptocurrencies in order to avoid losing your funds.
Types of Crypto Scams and How to Spot Them
Generally, all cryptocurrency scams can be divided into two categories: those that involve cybercriminals gaining access to a person's data and those that involve transferring cryptocurrency directly to a scammer.
In the first type of scam, scammers try to get private information, like security codes, to access your digital wallet. There are some cases where hackers even got access to physical hardware.
The second type is when users lose cryptocurrency after sending it to someone they think they could trust. In most cases, a scammer will pose as a celebrity or pretend to be part of a legitimate business in order to convince the victim to send them crypto.
Now, let's look at the specific cases of scams to learn how to recognize them.
1) Project/Token Frauds
As reported by Galaxy Digital, new crypto and blockchain startups raised $33 billion in venture capital in 2021 alone. With over 3500 asset projects in the industry and more being added every day, investing in crypto projects is always risky. Because of this fierce competition in the market, there is no way to predict how a new project will perform. In addition, some projects are inherently fraudulent. Thus, it is essential to be able to distinguish between real projects and scams.
Crypto startups have a few different options when it comes to attracting investments and funding. They can go the more traditional route of private fundraising, or they can utilize methods designed specifically for crypto, like ICOs and IPOs.
In an ICO (Initial Coin Offering), a team generates blockchain-based tokens to sell to early supporters. This method is very popular for startups in the industry. However, as ICOs are much less secure than IPOs (Initial Public Offerings), they became one of the favorite strategies of scammers for a Pump and Dump scheme.
In the Pump and Dump scheme, a group of individuals or a team of dishonest developers artificially inflate the price of a newly issued digital asset. When the price of a token rises to a peak, the owners of the project sell all their tokens, causing the price of the instrument to collapse. After that, the teams sell off their holdings at an artificially high price, leaving investors with worthless assets.
Such scam projects are notoriously difficult to spot, but there are a few red flags you can look out for. If you see a sudden and unexplained surge in the price of a digital asset, be wary.
Also, the best way to protect yourself from being scammed by a fake ICO is to do your research before investing. If you can't find any information about the project's team members on social media or other online outlets, it's a red flag that the ICO might be a fraud.
You can also check the project's whitepaper, which is the fundamental document with the overview of the project. Ensure that the whitepaper contains data about a financial model, legal concerns, SWOT analysis, and a well-thought plan for future development.
2) Fake Crypto Investments
Another type of scam is a fake investment scam, where fraudsters pose as advisors or create fake websites in order to lure people into sending them money.
Fake Advisors and Identities
One of the most common scams is for fraudsters to pose as fake advisors. These fraudsters will generally target people on social websites or crypto forums, convincing them to invest more and more money in return for promised high revenues. Often, they ask people to deposit money into a cryptocurrency exchange and then withdraw it to a third-party wallet, which the scammer will claim will give them better investment results. Eventually, of course, the scammer will disappear with all the invested money, leaving the victim with nothing.
Often, criminals hack users' accounts on social media and then ask friends or followers to deposit crypto on provided addresses. Some scammers even attract victims by luring them in with phony long-distance relationships on dating sites, combining crypto scams with online romances.
You can prevent this type of scam by not giving strangers access to your funds and never transferring cryptocurrency to unknown wallets.
Some scammers create exact replicas of cryptocurrency exchange sites, changing only a few characters in the URL so that unsuspecting victims might not notice the substitution.
There are a few methods to identify a scam website.
Misspelled Domains: At first glance, many scam websites seem legitimate. However, upon closer inspection, there are often subtle differences that can be spotted when comparing them to the original website. Therefore, check misspellings in the URL address.
HTTP Domain: The use of safety protocols, such as HTTPS links, is essential to maintaining security while browsing the internet. HTTP links are not secure, and clicking on them could put your personal information at risk. Always look for the padlock symbol to ensure that a website is legitimate and safe before entering any sensitive data.
Questionable UI: Fake exchanges typically use a similar user interface to the legitimate exchange, but there will always be some differences.
Incredibly High Returns: A fake cryptocurrency exchange can promise you a huge return on your investment. This is often the main factor that attracts and retains people. However, it is important to remember that if something seems too good to be true, it probably is.
Enormous Withdrawal Fees: It's not uncommon for fake crypto exchanges to charge exorbitant fees in the form of registration or withdrawal charges. Oftentimes, these fees are not disclosed upfront. Scammers will levy high fees in order to maximize their earnings before eventually closing the shop and disappearing with your money. A high withdrawal fee also serves as a barrier to complicate the withdrawal process, leading you to give up on your investment eventually.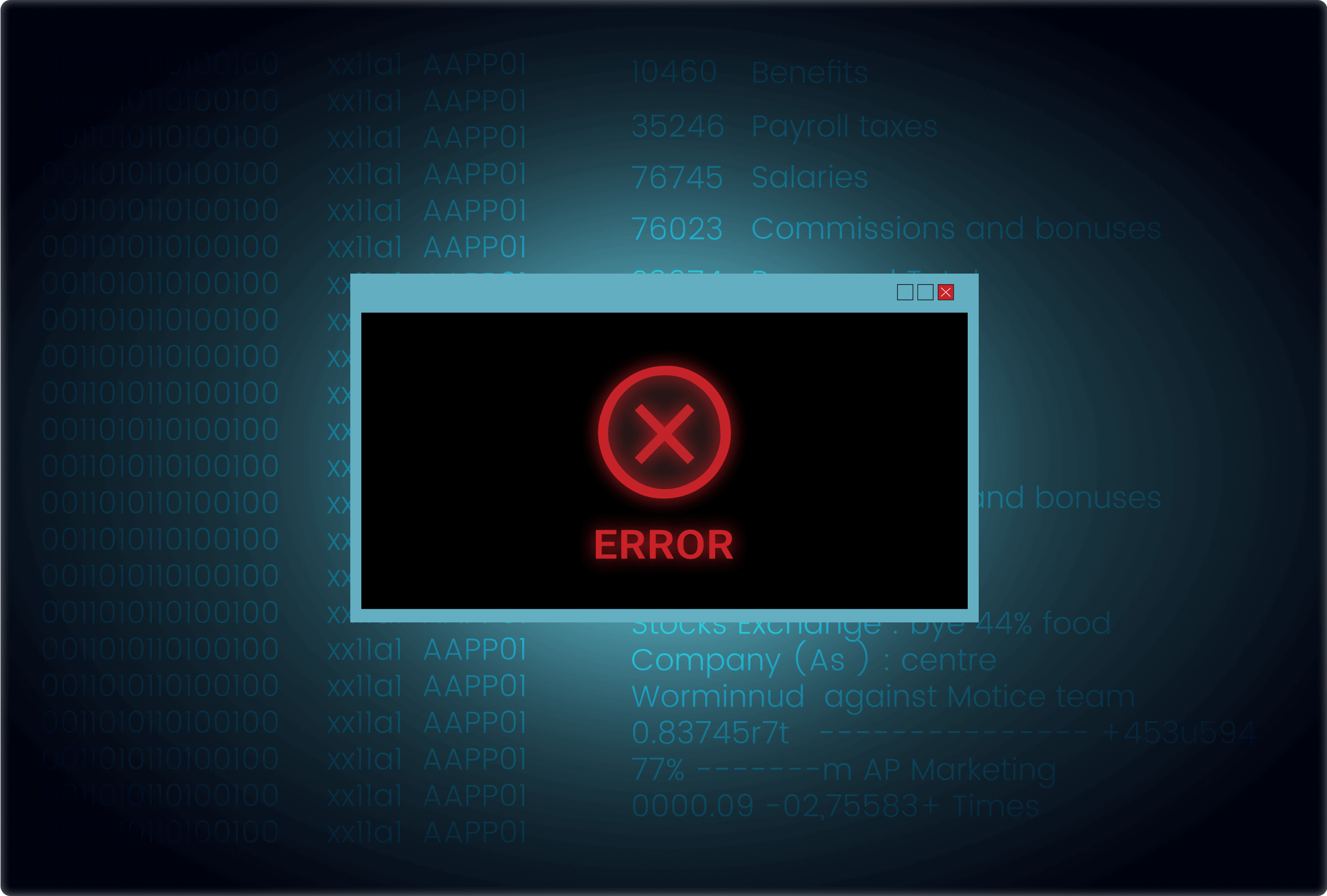 3) Giveaway Scams
Giveaway scams are a type of fraud in which the attacker attempts to trick the victim into believing that a major cryptocurrency exchange or celebrity is hosting a giveaway. In order to participate in the giveaway, the victim is told that they must first send a certain amount of cryptocurrency to a given address. Once the transaction is made, the victim will not receive any cryptocurrency back and will instead lose their money to the scammer.
Fraudsters can impersonate celebrities or even hack their Twitter accounts in order to solicit cryptocurrency from unsuspecting victims. They will typically post their crypto wallet address and promise to return all funds with interest. The FTC reports that over the course of the first half of 2021, users sent more than $2 million in cryptocurrency to impersonators of Elon Musk.
Another way that scammers can try to defraud people is by creating fake streams on streaming platforms. In these videos, scammers take an old video stream of a cryptocurrency exchange CEO and overlay it with false information about an alleged giveaway. In the video description, there is usually an "official" address for the giveaway or a link to a web page that contains the fake address.
If you see a celebrity or a crypto platform promoting a crypto giveaway, be sure to do your research before sending any money. If it sounds too good to be true, it almost certainly is.
4) Phony Job Offers
Scammers are increasingly impersonating recruiters by posting fake job offers on employment websites in order to steal cryptocurrency and personal information from unsuspecting job seekers. The scammers will typically ask for payment in order to begin training and may even provide a convincing offer letter. In addition, they can ask for confidential personal information, which they can use to steal your identity or commit other crimes. They can also cancel fiat cash transfers to you after you send crypto to them.
To avoid becoming a victim of such fraud, study the employer's website and find out more information about him and his activities. Also, be wary if an employer requires you to pay him with cryptocurrency initially.
5) Wallet/Account Hijacking
Fraudsters trick victims into giving them their crypto account or wallet so that they can steal the funds. These are three common methods to do this:
SIM swapping scams are on the rise as cybercriminals look for new ways to bypass 2FA security measures. In a SIM swap scam, a cybercriminal will gain access to your phone number by tricking your mobile phone operator. Once scammers have your phone number, they can use it to bypass any 2FA that is in place and then gain access to your cryptocurrency wallets and exchanges. This type of scam is becoming increasingly common, and it is extremely dangerous.
Often, scammers will contact potential victims through social media or messenger apps, sending seemingly convincing emails that are designed to look like official communication from legitimate cryptocurrency wallets or exchanges. However, these messages are pure scams meant to gain access to your account information and personal data.
If you receive an email notification about a problem with your exchange account, be careful not to click any links within the email. The link may redirect you to a fake website that looks very similar to the real exchange. If you log in to this fake website, the attacker will steal your credentials and possibly your cryptocurrencies.
If you're ever unsure about the legitimacy of a website or email, be sure to check the URL for any typos or discrepancies. Also, if you have any doubts about a message you've received, the best course of action is to ignore emails with suspicious links and reach out to the person or business through official channels.
Scammers often impersonate the customer support of a company or an official account of exchange and ask you to transfer crypto to them during a P2P transaction.
The most important P2P rule you should remember is never to transfer cryptocurrency to anyone until you're confirmed full payment in your bank account. Also, remember that customer service will never interfere with transactions between users.
6) Fake Crypto Wallets
Beware of fraudsters who pose as legitimate companies or service providers offering to "help store your crypto." Many of these fake cryptocurrency wallets or apps are created with the sole purpose of stealing your private keys. If you use one of these fake wallets, you could lose all of your cryptocurrency.
It is important for users to avoid these things when they choose software for storing crypto:
Lack of information and spelling mistakes on websites
No social media pages or they're new
Few Google search results
Various platforms have described the project as a scam

7) Malware installation
If you're not careful, scammers can gain access to your cryptocurrency by making you download malware. This harmful software is designed specifically to steal money from your wallet. The malware can capture the login credentials of your crypto wallet and then transfer your crypto to a third party.
To avoid this, only download wallets from official sources and be sure to have up-to-date anti-malware software installed on your devices.
How to Protect Your Funds from Scams?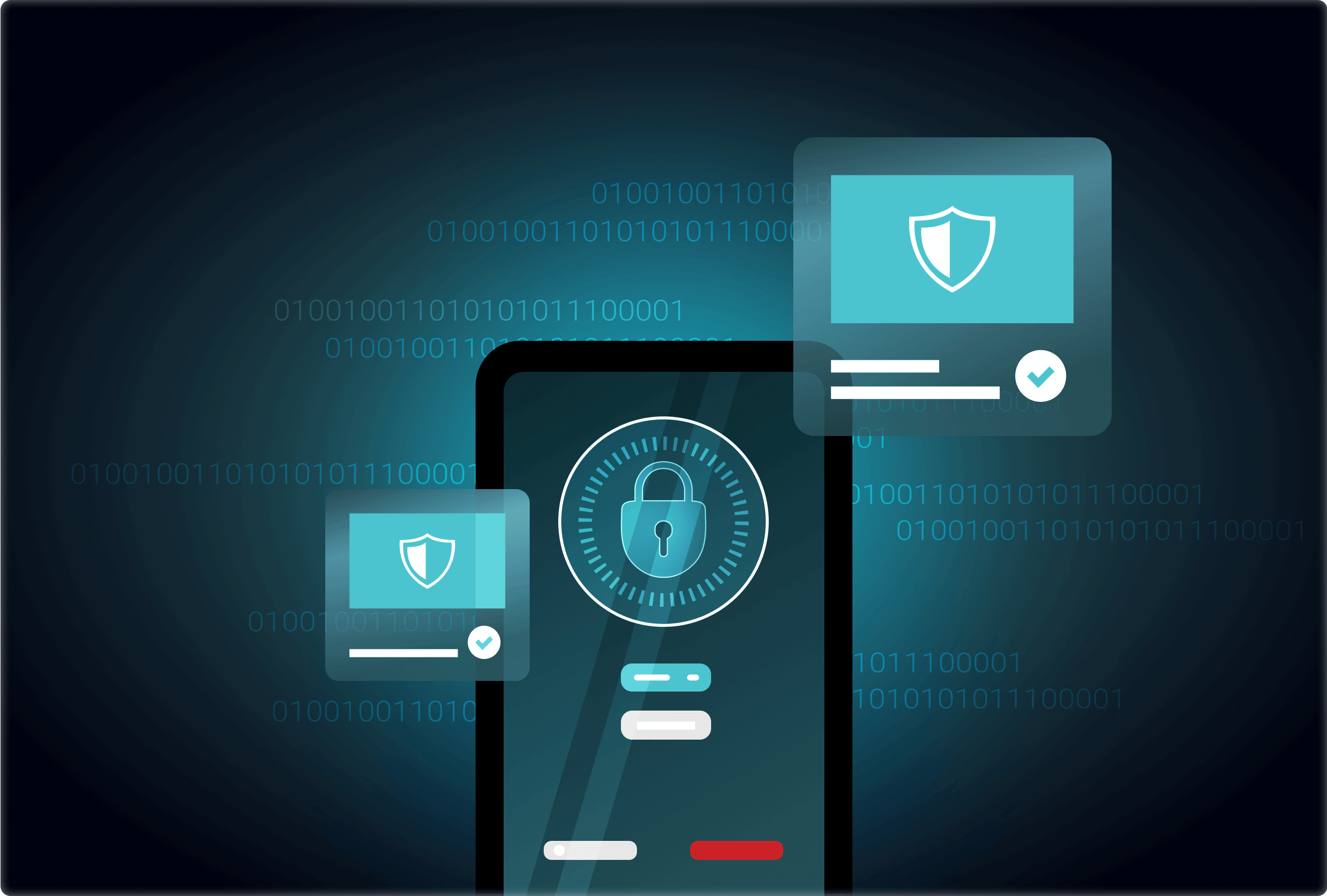 1. Verify official websites
Use the tips above to find out what distinguishing features can tell you about the website as a scam.
2. Do your research
Before investing in any ICO or token project, it is important to do your research. Checking reputable sources such as CoinDesk can help you ensure that an ICO is legitimate. Be careful of emails and social media posts that offer you the opportunity to buy in early, as these may be scams. By taking the time to research an investment before putting your money into it, you can help avoid costly mistakes.
3. Use strong security measures
Two-factor authentication is a great way to add an extra layer of security, and setting a unique PIN and security question for your mobile phone can help prevent SIM hacking.
There are also a number of digital and physical authentication apps and devices available, such as Google Authenticator and Yubikey. And, of course, always be sure to keep your account login, password, and crypto wallet seed phrases safe and confidential.
Don't forget about trusted antivirus and firewall programs to shield your incoming and outgoing data. Also, you can use cold wallets for storing your crypto offline so no cybercriminals can gain access to your funds.
4. Avoid clicking suspicious links
When you're browsing the web, it's important to be cautious about which links you click. Some links may lead to malicious websites that can infect your computer with viruses or steal your personal information.
Summary
By remaining vigilant and aware of the most common scams, you can protect yourself from losing funds to malicious actors. It is important to make sure you use official websites and applications and never make investments that seem too good to be true.