What is a Crypto Payment Gateway?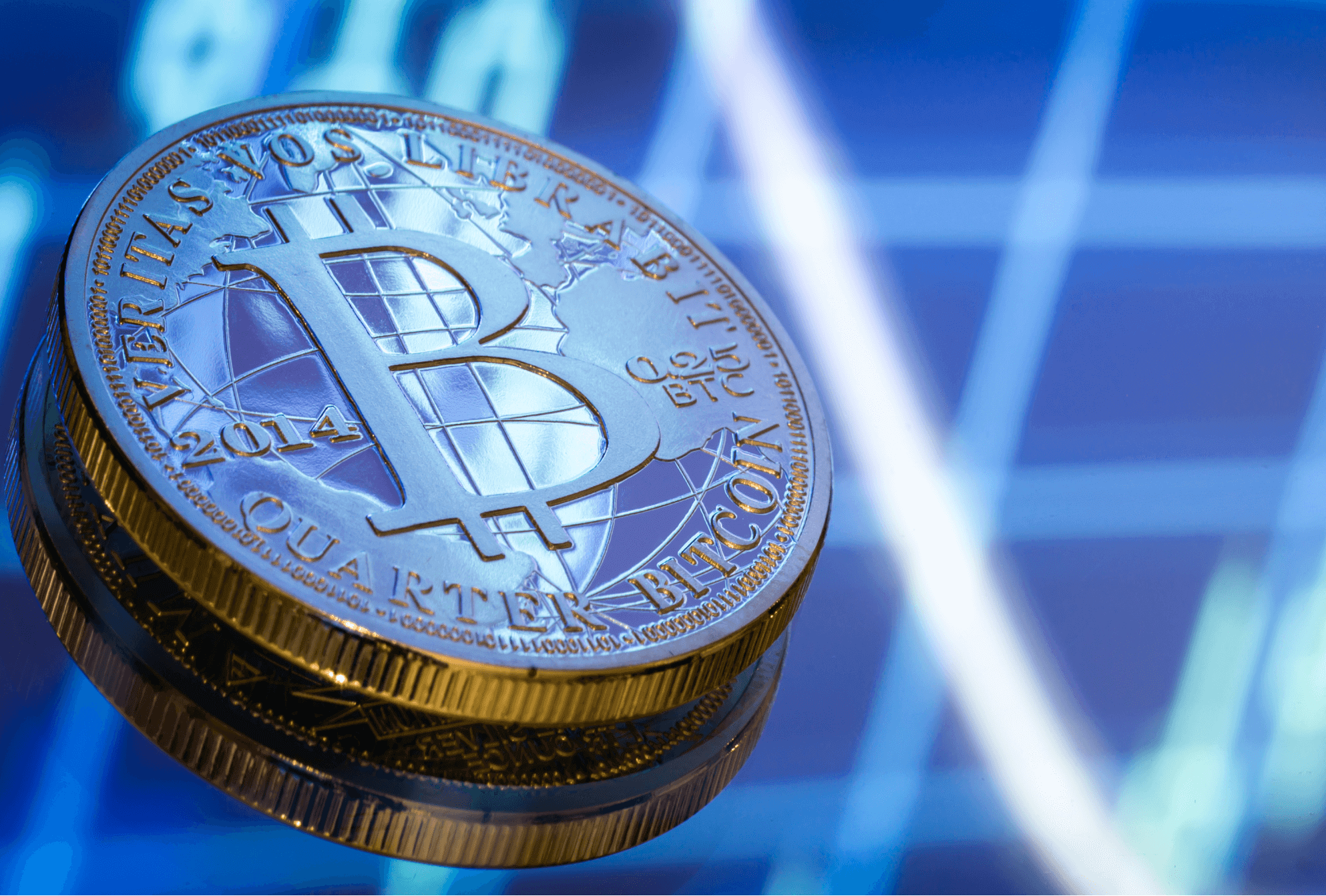 Modern blockchain technology is about to transform major industries such as healthcare, retail, supply chains, and many more. Most importantly, it is quickly gaining traction in payment methods.

Now, these methods are evolving. It all started with cash and then moved to digital money and to cryptocurrencies. Obviously, payment systems are evolving simultaneously. The traditional one is doing its job, yet it has notable drawbacks, including cross-border transaction delays, a lack of automation, and the need for a middleman. These obstacles are already being recognized by businesses all over the world. Many of them started to seek an improved payment system to boost sections such as the supply chain and retail, where maintaining a balance between the flow of goods and services and money is critical. In order to address these challenges and provide merchants with a secure payment mechanism, decentralized crypto payment gateways have appeared at the right time.

Crypto payment gateways are a great example of a cutting-edge payment method that is gaining momentum among other digital payment options. Businesses are embracing it on a large scale since it allows users to send and receive cryptocurrency payments.
So what is a Cryptocurrency Payment Gateway?
A crypto payment gateway is an interactive online payment platform that enables retailers and companies to receive payments through Bitcoin and other crypto-assets while maintaining the highest possible security and confidentiality standards. This option allows users to send funds directly from one cryptocurrency wallet straight to another.

These payment gateways are also responsible for reliable transferring the payer's wallet-related data to the merchant's software.

Crypto payment gateways, just like all cryptocurrencies and other digital assets, are operating on the blockchain ecosystem, which provides features such as robustness of records and transaction clarity. Furthermore, the decentralized structure of blockchain excludes mediators, such as banks or other institutions, from the payment process, accelerating transactions and reducing payment processing procedures. Ultimately, this mechanism assists more individuals in using digital currencies and leads to rising demand for them.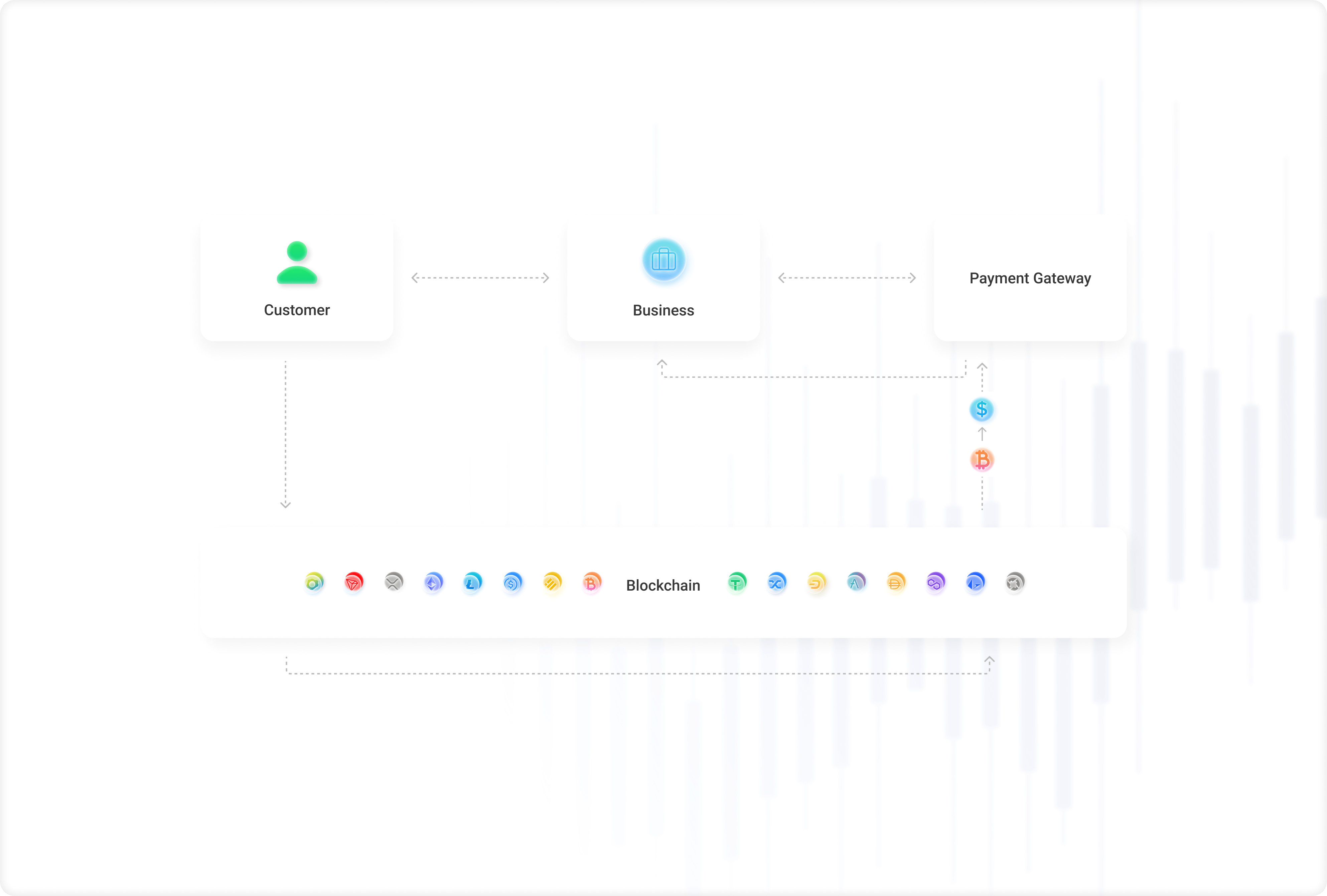 How does a crypto payment gateway work?
Cryptocurrency gateways all rely on blockchain technology. These gateways require merchants to register a merchant account in order to accept cryptocurrency payments. Transactions take place on a decentralized peer-to-peer network, with nodes exchanging payment data, validating it, and sending it to the distributed ledger.

When a data-containing block is added to the network, the blockchain saves the transaction details while also ensuring transaction authenticity. As a result, the crypto gateway enables users to transmit assets in exchange for a specific product or service using a decentralized payment structure.

The following techniques illustrate how it works in the real world.

When a user places an order, the app saves the payer's information, such as wallet address, encrypts it, and sends it to the merchant's web server through the Secure Sockets Layer (SSL). The merchant then uses the embedded payment gateway to examine the blockchain, where nodes authenticate and verify the transactions. The assets are deposited to the business account once confirmation is received, and the payment gateway will inform both parties of a successful transaction once his end has been verified.

It is also possible to change cryptocurrencies to fiat at any moment, based on the currency's actual value. Merchants can take any crypto asset as payment and deposit them into their account.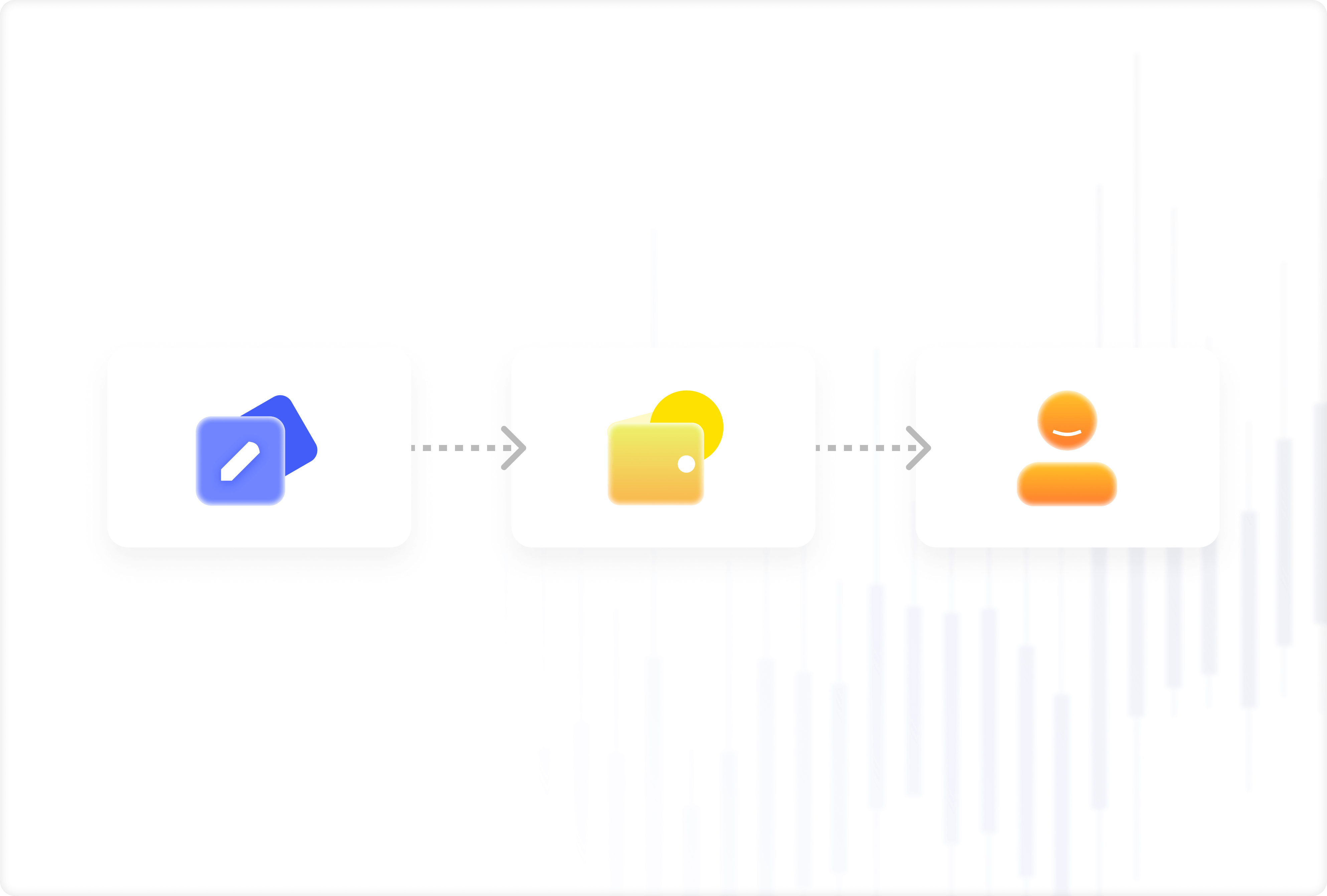 Pros & Cons
Cryptocurrencies are intended to be anonymous. This decentralized method supports direct communication between two parties. However, some businesses may be reluctant to accept digital currency payments because they do not understand how it works or are suspicious of the system. The payment gateway provider is a sort of intermediary in such cases.

It's beneficial to at least understand the pros and cons of payment gateways so you can determine whether it is suitable for you or not.
Pros
A) If there are any payment complications, you have somebody to approach.

B) You can receive funds from all over the world in any crypto assets that your service provider accepts.

C) You receive the finances in your provider's account, which they then move straight to you.
Cons
A) The payment gateway is a third party that cryptocurrencies were supposed to avoid in the first place.

B) Because funds may be received from all over the globe and from various time zones, you need to rely on the provider's communication and cooperation.

C) If the case gateway is hacked, whatever funds are located in your provider's account will be lost while you wait for them to be delivered. Unfortunately, it is not possible to always guarantee 100% security from cyber attacks. Even the largest crypto exchanges were hacked several times.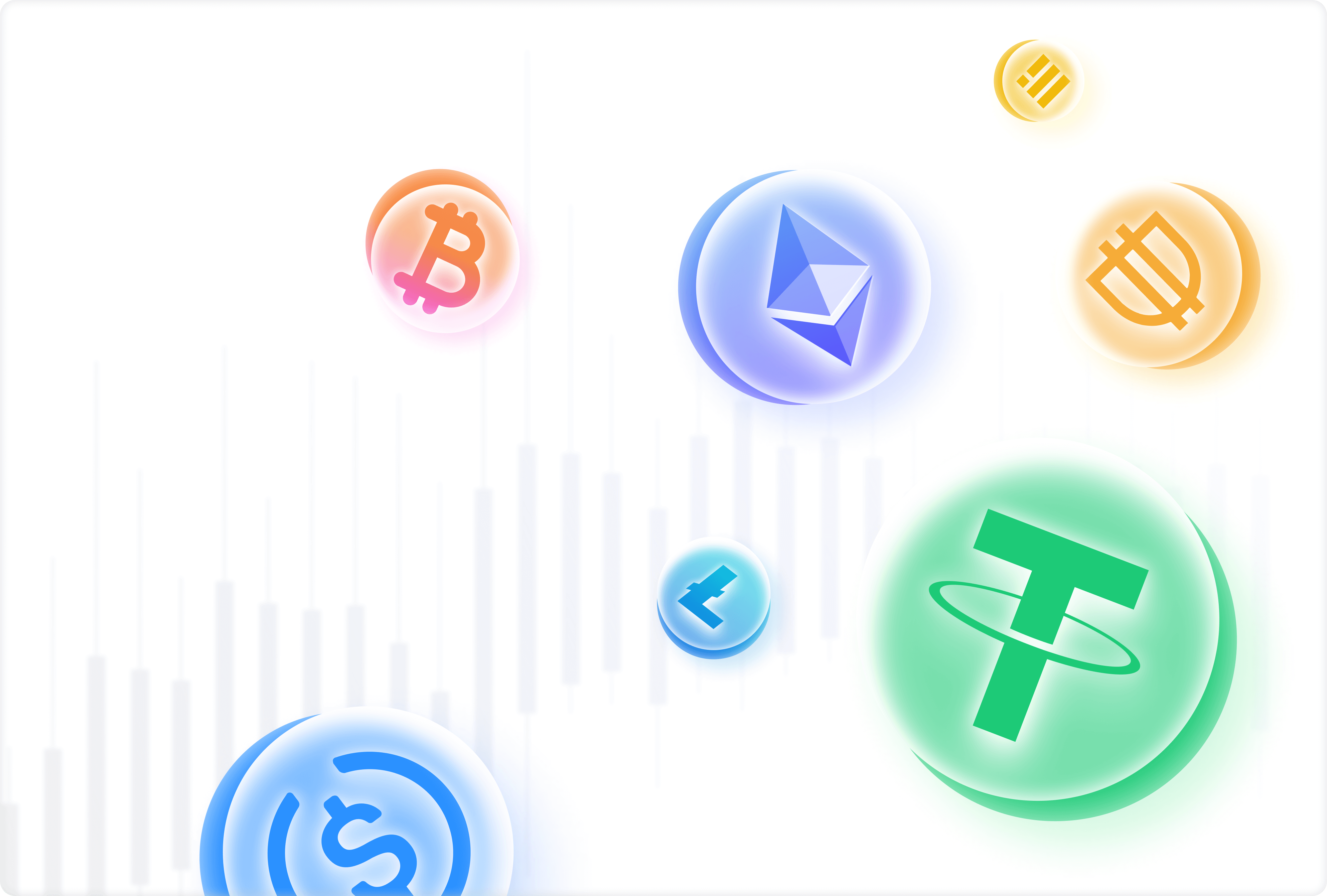 Bottom line
In a world where tangible goods have always had exchangeable value, cryptocurrency is a new concept that is still quite challenging to completely understand and implement. It is only recently that industrialized countries adopted a financial model in which the majority of their transactions are conducted via credit and debit cards, where no real money such as cash or gold is exchanged. While this may appeal to some who welcome and comprehend change, it may not be acceptable to others.

It's understandable and totally fine to be wary of new and somewhat unknown concepts, especially when it comes to people's money and finances. Indeed, current digital currency transactions do not always require the use of crypto payment gateways. They do, however, alleviate a lot of the worry, misunderstanding, misinformation, and speculation that can accompany a decentralized and unregulated source of value.