Chinese EV Maker NIO Plans a Hong Kong Listing. The Stock Pops.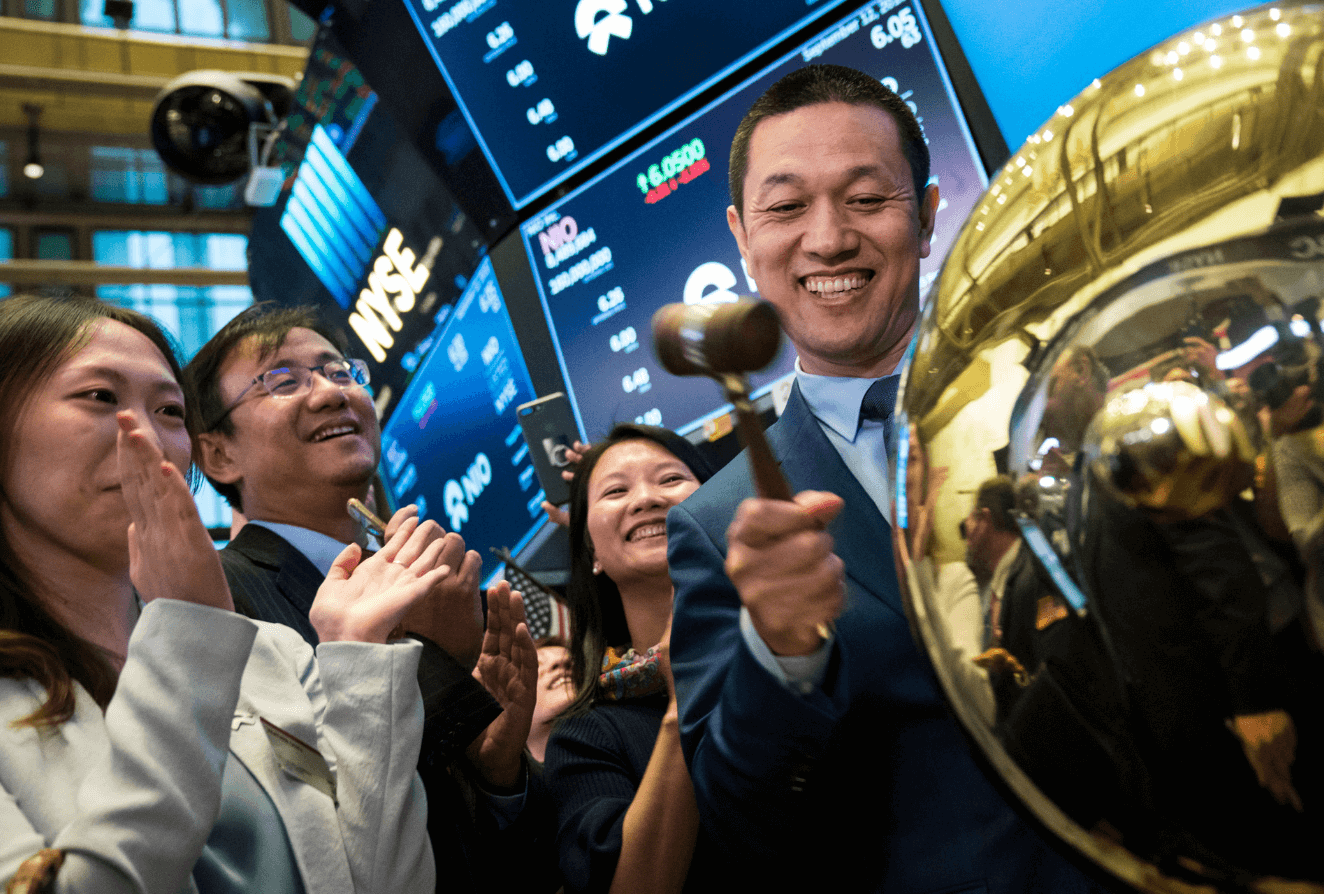 NIO, a Chinese electric car manufacturer, is planning another offering outside the United States, a move that boosted shares on the New York Stock Exchange significantly Monday.

NIO (NIO) American depositary shares were up 9.1 percent in late morning trade. The S&P 500 and Dow Jones Industrial Average fell by 0.1% and 0.5%, respectively.

NIO is pursuing a secondary listing on the Hong Kong Exchange, intending to commence trading on March 10 under the symbol 9866.

"Upon listing on the [Hong Kong Exchange] Main Board, the shares listed on the Main Board will be completely fungible with the ADSs listed on the NYSE," the business stated in a statement Sunday.

A secondary listing benefits investors in many ways. To begin, a Hong Kong listing provides NIO with access to a new source of finance. In 2021, NIO competitors XPeng (XPEV) and Li Auto (LI) also raised capital in the Hong Kong market.

Second benefit is that another listing reduces the possibility of delisting in the United States, which is increasing as a result of Washington's new deadline for Chinese enterprises listed in the United States to adhere to American auditing standards or face delisting.

A Hong Kong listing would provide investors with another market in which to trade NIO shares if the worst-case scenario occurred. "This news, in our opinion, should significantly lessen the political risks associated with NIO over the last six months," Citigroup analyst Jeff Chung said in a Monday note.

According to Bloomberg data, Chung has a Buy rating and a price target of $87 per share, and it is the highest on Wall Street.

Despite Monday's rise, the stock is still falling down over 30% year to date. Investors' appetite to keep highly valued, high growth equities like NIO has been eroded by rising interest rates, inflation, and the European conflict.

Analysts forecast that NIO sales will increase by around 75% in 2022 — and that shares trades approximately six times sales. The S&P 500 trades at a price that is closer to three times earnings.