Credit Suisse Hits Lowest Stock Price Since 1985 Amid Regulatory Investigation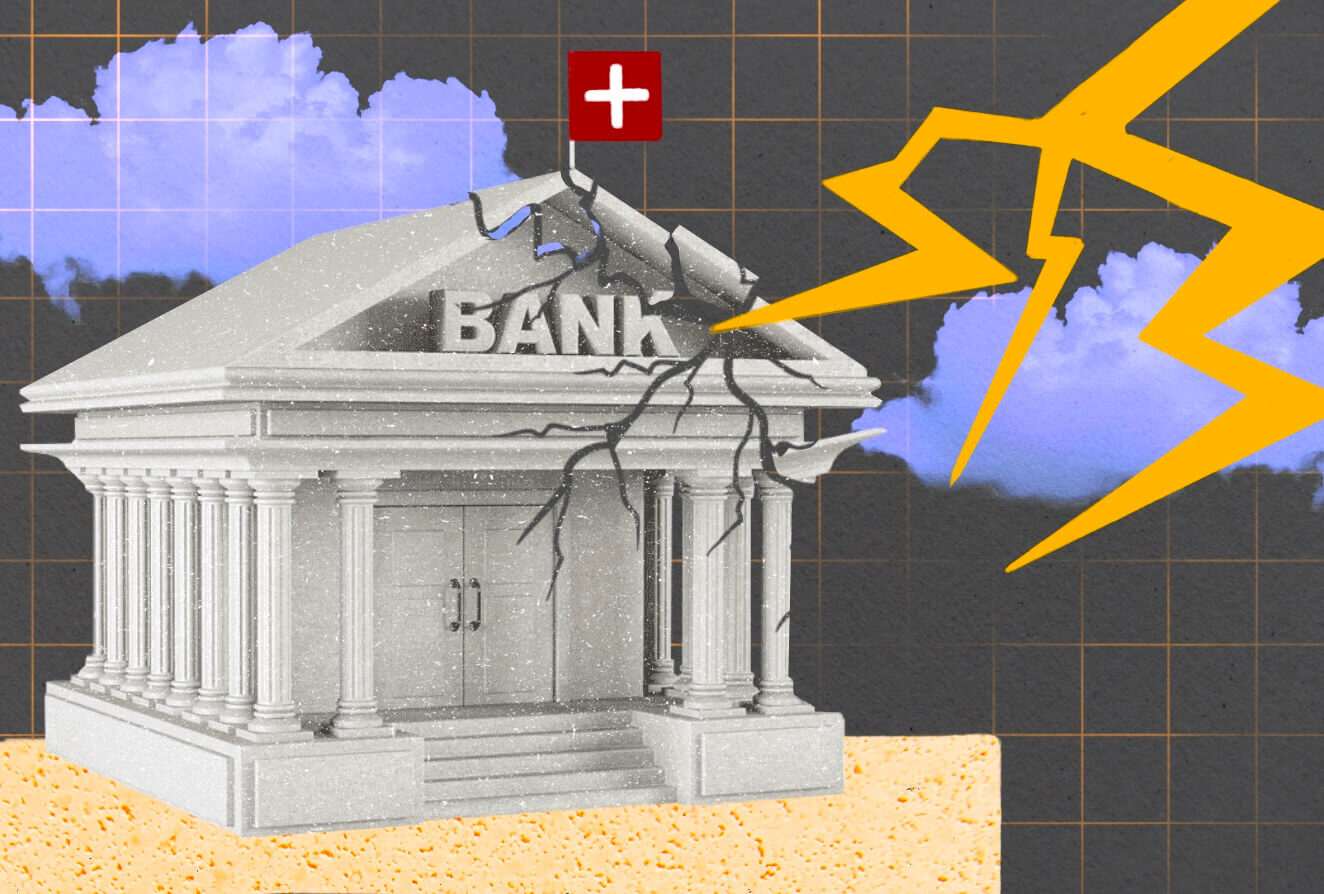 Credit Suisse is plummeting headfirst into a crisis. The emergency plan initiated in October has failed to alleviate the issues — and it appears they are only getting worse, judging by the price of the CS's stocks on the market. Clearly, the bank's journey back to profitability will be arduous and lengthy.

On February 21st, Credit Suisse shares experienced a dramatic drop of 4% to 2.66 Swiss francs, their lowest closing since at least 1985, according to FactSet records. In fact, the share price even reached an intra-day low of 2.62 Swiss francs.

Founded in 1856, Credit Suisse's status as once European financial leader has faded over the years. Astonishingly, its current market value of $11.5 billion is now lower than that of Coinbase — an American cryptocurrency exchange created only 11 years ago, which is valued at $16.3 billion.
Massive Outflows
Credit Suisse shares have not been as low-priced even during the depths of the 2008 financial disaster.

On February 21st, the stock market spiraled out of control due to a report that Switzerland's financial regulator was examining statements made by Axel Lehmann, Chairman of the Board of Directors, last autumn. This sharp decline follows numerous scandals and questions concerning the company's operations.

A couple of months ago, Credit Suisse's wealthy client pool of its Wealth Management division was experiencing a significant outflow of funds due to fears regarding the financial stability and future prospects of the institution, which were prompted by rumors and speculation across various media sources.

The outflows bring into question Credit Suisse's future profitability, as fewer assets to manage will likely mean less profit from fees.

Aiming to reassure its customers and the market, the bank disclosed a transparency exercise on November 23rd by revealing that their clients withdrew approximately $88 billion between October 1st and November 11th.

Several days later, on December 1st, Lehmann stated that massive customer outflows had essentially become stagnant and even "partially reversed."

The next day, the chairman confirmed to Bloomberg Television that outflows had "basically stopped." As a result of this news, the stock shot up 9.3% on December 2nd.

Despite Lehmann's indication that the worst had passed, Credit Suisse reported 110.5 billion Swiss francs ($119.65 billion) in customer withdrawals during the fourth quarter of 2022 — suggesting that customers were still withdrawing funds as of his statements.
The Ongoing Investigation
In its quarterly earnings report, Credit Suisse disclosed that it had experienced higher rates of deposit and net asset outflows in 4Q22 than the previous quarter. Approximately two-thirds of these outflows occurred during October 2022 before reducing for the remainder of the quarter, according to the bank's report.

In addition, it stated that the outflows "had not reversed."

Reuters reports that the Swiss financial regulator had begun to research how much Credit Suisse's representatives, and Lehmann in particular, were aware of when he told the media that clients had stopped making withdrawals.

Regulators are attempting to decide whether Lehmann deceived investors. Did he have knowledge of the withdrawals when he made his statements? Was he informed by other business leaders?

A FINMA spokesperson declined to comment on this issue. A Credit Suisse spokesperson also refused to provide commentary on the matter.

The probe of the Swiss financial watchdog is a grave and unwelcome development for the bank that's attempting to convince investors it can implement its last-ditch rescue plan. If anything, this distraction will hinder the CS's recovery when it should be devoted to restoring operations.