In The Banking Crisis, Tech Stocks Were a Haven. But Here Are Reasons Why The Rally May End.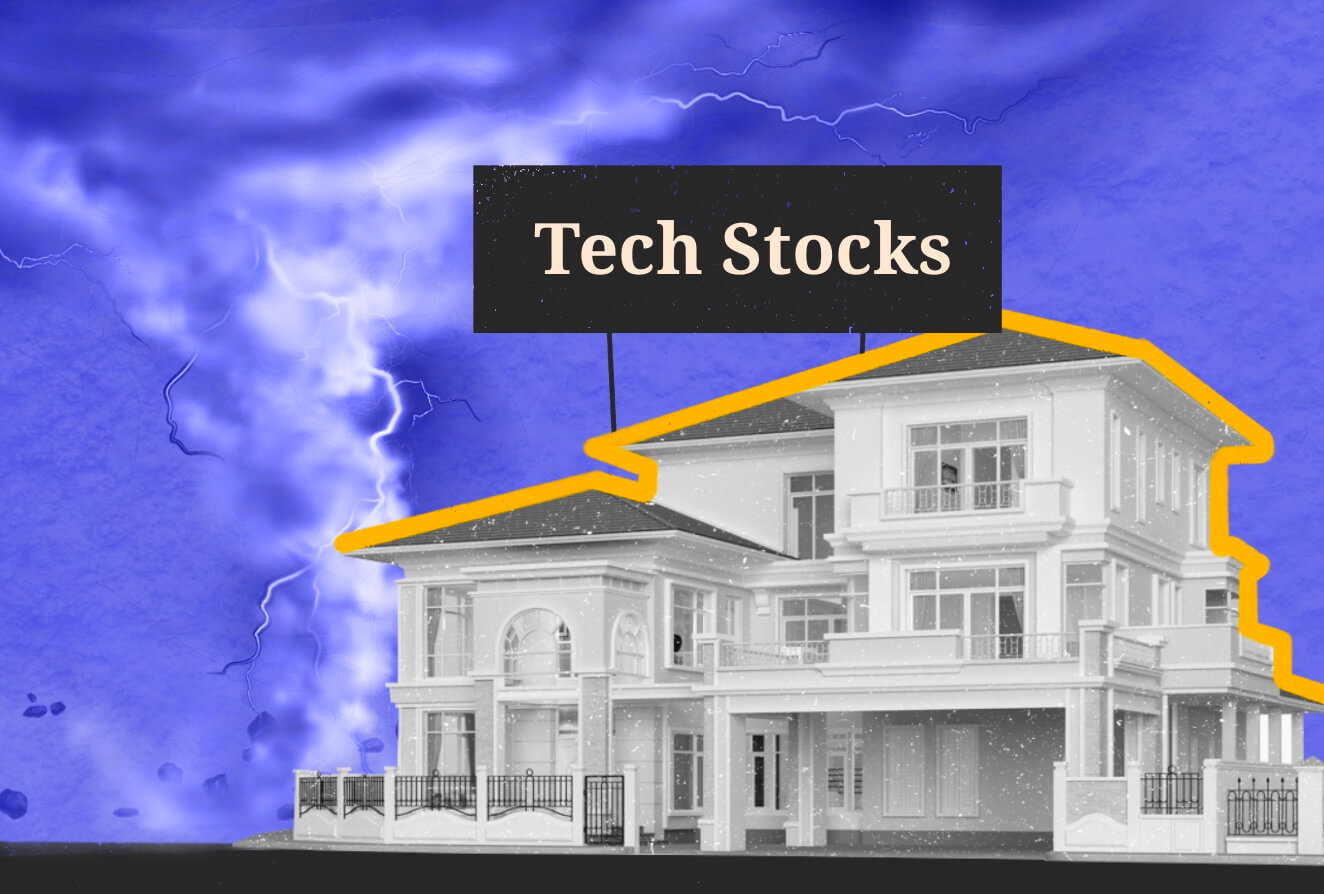 During last month's financial upheaval, big tech became a surprise defensive sector, as shares of Apple, Microsoft, and several rivals gained amid a larger market selloff. The issue now is how long that surge will persist.

The stock market rose again on Tuesday as investors hoped the worst of the banks' woes were behind them. Even if the recent market rally fades, data suggest that tech's recent outperformance may become more difficult to replicate in the future.

Recently, the relative performance of stock market indices has been out of pace with history. According to DataTrek Research's Nicholas Colas, the Nasdaq Composite is no exception: The tech-heavy index has gained 11.6% this year, compared to the S&P 500's 2.9% rise through Monday's closing.

"The Nasdaq's recent 9.5 percentage point outperformance over the last 50 trading days versus the S&P 500 is highly unusual from a statistical perspective," Colas writes.

According to DataTrek, technology has rarely enjoyed such a large advantage over the broader market since the beginning of 2010. According to the business, the Nasdaq's outperformance has only been statistically significant three times: in May 2020, January 2021, and August 2022.

Here is when history suggests investors should begin to scale back on new tech defenses.

As the Nasdaq surpassed the S&P 500 in January 2021 and August 2022, the tech index fell substantially behind the wider market. Only in 2020 did the Nasdaq continue outperforming for the next 50 trading days after its lead over the S&P had grown significantly.

"History strongly suggests that it's time to lighten up on Nasdaq/US Big Tech names," Colas writes.

Nevertheless, lightning does not imply complete dumping. Later in 2021, the Nasdaq will be able to keep up with the S&P 500. While 2022 was a difficult year for technology, few investors would have wanted to miss the 2023 rebound.

Yet there are several reasons to be confident in big tech. Businesses with massive cash reserves, such as Apple (AAPL), Microsoft (MSFT), and Google parent Alphabet (GOOGL), are less reliant on outside capital. Substantial layoffs have already reduced their cost structures, and many of their end markets remain robust.