The $44 Billion Twitter Deal is Back on the Table. Elon Musk is Serious This Time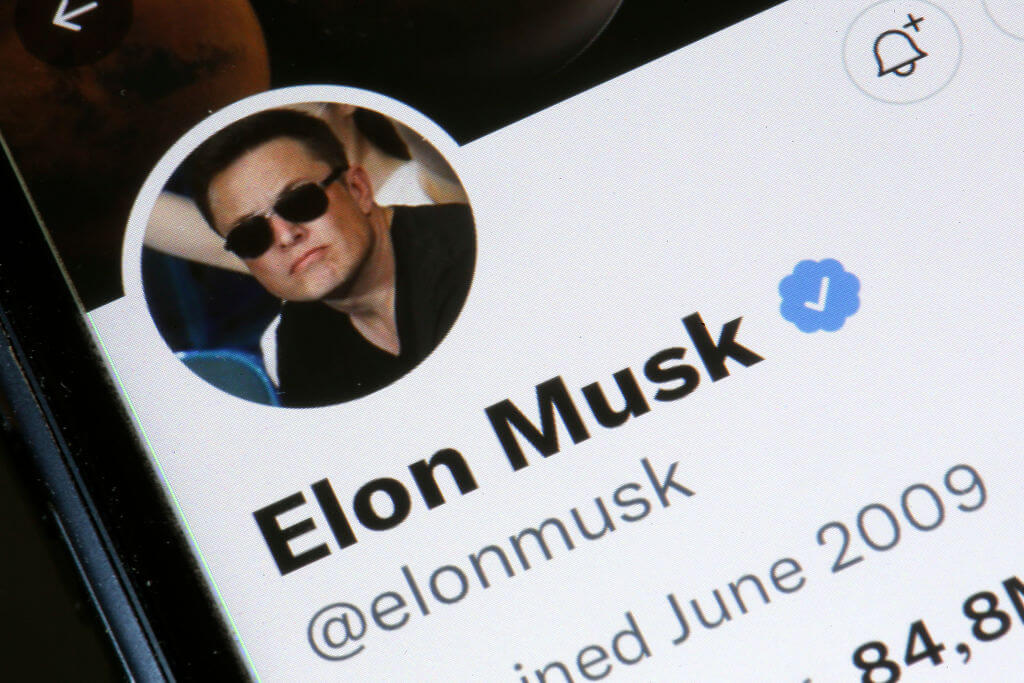 It turns out Elon Musk is ready to buy Twitter for $44 billion. The Twitter stock soared on Tuesday in response.
Billionaire wants to acquire Twitter at a price of $54.20 per share, which was April's original deal price.
Tuesday afternoon, the Twitter stock rose 13% to $47.93 before it was halted as a result of the news report. According to Bloomberg, which cited people familiar with the matter, Musk did send a letter to Twitter offering to keep the original deal. The letter was revealed by Musk to the Securities Exchange Commission late Tuesday afternoon. Following that, shares gained 22% and closed up at $52.
In the letter, Musk's lawyers said their team intended to close the deal before receiving funds for debt financing. However, there is one condition: the court must first suspend and postpone the trial and all other proceedings until the deal is closed. An investor relations representative for Twitter confirmed receiving the letter, stating that the company intends to close the deal at $54.20 per share.
After originally agreeing to buy Twitter in April, Musk withdrew the deal in July, stating that Twitter had misled him about a number of spam bots and fake accounts on the platform.
Dan Ives, an analyst at Wedbush Securities, believes that the decision to go forward with a deal makes the most sense.
"Musk clearly understood, heading into Delaware Court, that he was unlikely to win against the Twitter board, and this $44 billion deal was going to be completed anyway," according to the analyst.
The upcoming trial between Musk and Twitter is scheduled to be held in Delaware Chancery Court on October 17. Twitter filed a lawsuit against Musk in order to force the deal to go through. Twitter's shareholders have already voted in favor of the merger, which Twitter said at the time was the final approval or regulatory condition that had to be met in order to complete the deal. The trial became yet another obstacle in the way.
Tulane Law School professor Ann Lipton shared her opinion that the timing wasn't unusual. As she noted, it's not uncommon for cases to be settled right before a trial begins.
In August, Musk sold $6.9 billion worth of Tesla stock, triggering speculation on Wall Street that he was raising capital for the Twitter deal. After Bloomberg reported about the letter, Tesla stock dropped from its intraday peak of $257.50. Nevertheless, the stock was still up 2.3% on the day.
According to Brian Quinn of Boston College Law School, Musk's intention to move forward on a deal he had already approved didn't seem particularly groundbreaking.
"It doesn't seem there is much to learn here, other than the fact that, if you sign a contract, the court will force you to fulfill it," Quinn said. "Finally, his lawyers explained this to him."
According to Musk, he planned to finance the takeover with equity and debt financing before attempting to terminate it. Some of the well-known investors who have committed their capital to Musk's deal include Larry Ellison's trust and the world's top crypto exchange Binance.
The platform could go in a dramatically different direction under Musk. His proposal is to make Twitter's algorithm open source. In addition, the billionaire has suggested bringing back former President Donald Trump, who was banned on Twitter after his supporters stormed the capitol in January 2021. A major component of Musk's vision for the platform is for each and every legal expression on the site to be allowed. In contrast, he has taken a tough stance against spambots. Since Musk is one of the most prominent Twitter users, the platform may be able to tailor its features more closely to users' needs under him.