The Economy Isn't Improving, And Tech Giants Report Only Bad News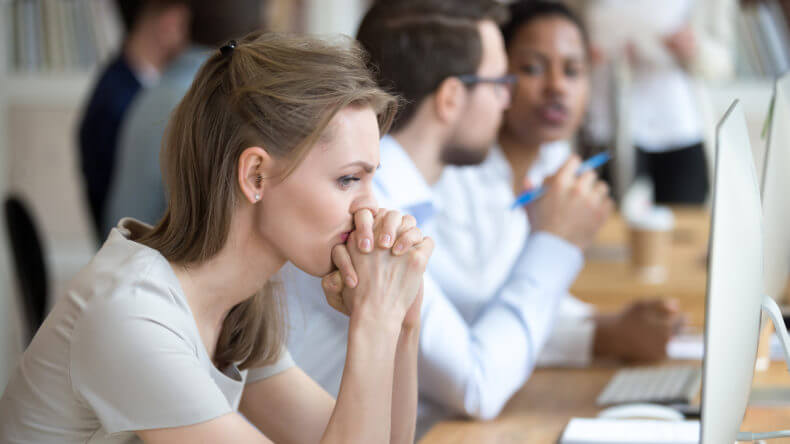 Investors aren't happy with big tech.
Markets are frantically looking for signs of economic recovery, but Silicon Valley is reporting nothing but bad news.
Several landmark companies have sent red signals in the last couple of weeks, including Amazon, Alphabet, Microsoft, and Meta Platforms.
According to Sundar Pichai, Alphabet's CEO, macroeconomic conditions are among the toughest in the past decade.
"I hope all of you are reading the news externally," Pichai told employees at a recent New York all-hands meeting. "The fact that you know, we are being a bit more responsible through one of the toughest macroeconomic conditions underway in the past decade, I think it's important that as a company, we pull together to get through moments like this."
Cost-Cuttings by Alphabet and Meta
Pichai was seeking to justify the drastic cost-cutting measures the company was implementing while profits were still robust. In a surprise move, Google canceled the next Pixelbook and dissolved the team working on it.
Silliconangle.com reports that Area 120, the company's tech incubator that was intended to keep some of its talents at the firm, also suffered staff cuts. In essence, Google is eliminating nearly half of the unit's present projects and staff.
In addition, Google's company Alphabet reduced perks for travel and entertainment.
Mark Zuckerberg, CEO of Facebook, also warned Meta employees in September that the company was entering a new stage where growth would be slow.
It will be the first time since 2004 that Meta Platforms, the parent company of Facebook, Instagram, and WhatsApp, will cut its workforce.
The corporation will freeze recruiting, restructure certain teams, and cut funding for all projects, even those in high-growth industries. According to Facebook's CEO, Meta will not replace departures and will eliminate employees "who aren't succeeding."
"I had hoped the economy would have stabilized by now," said Zuckerberg. "As we see it, it doesn't appear to have happened yet, so we want to plan somewhat conservatively."
According to him, toward the end of 2023, Meta will be "somewhat smaller."
The move by Meta and Alphabet indicates softening in the economy, as analysts worry inflation could trigger a recession if the Federal Reserve continues to raise interest rates aggressively.
Amazon Also Stops Recruiting
As with Alphabet and Meta, Amazon appears to be following suit. Amazon has announced that it will freeze corporate recruiting within its retail division, which includes online and physical stores, as well as its marketplace for third-party sellers and Amazon Prime.
According to the New York Times, recruiters have been instructed to retract all current employment offers within this division in the next several days. As well, the corporation asked them to stop recruiting in the coming months.
As of the time the freeze was announced, the retail department held more than 10,000 job openings, as the New York Times reports.
Nevertheless, Amazon refuses to discuss hiring freezes. Several new positions are expected to be available in 2023, the company says. It is expected that the recruitment freeze will last at least until the end of 2022.
The freeze wouldn't affect Amazon Web Services, Amazon's cloud computing division, or the warehouse workers.
In a statement to several media outlets, Amazon spokesperson Brad Glasser commented on the situation.
"The company is still recruiting across many departments," Glasser said. "We have many businesses that are all at different stages of development, so we expect to keep adjusting our recruitment strategies at various junctures."
The retail division of Amazon, which underwent a leadership transition last summer, grew rapidly during the COVID outbreak, profiting from consumers' avoidance of physical stores.
In order to meet the increasing demand, Amazon hired a large number of employees, resulting in the company's workforce almost doubling in the last two years.
Nevertheless, since the reopening, retail sales have slowed. According to CEO Andy Jassy, the firm will cut costs and increase efficiency to cope with the new reality.
There have been several closures or cancellations of new sites and projects in recent months at the corporation. Bloomberg reports that almost all of the company's call centers in Seattle have been shut down.
While reporting second-quarter earnings, Chief Financial Officer Brian Olsavsky stated that the company is still up 188,000 year-over-year and has nearly doubled its headcount when compared with the pre-pandemic times. "There will be adjustments to that as we move forward into more holiday-level demand."