Today's Most Active Stocks Include Nasdaq Competitor DocuSign, Apple, Solar, RH, and Others.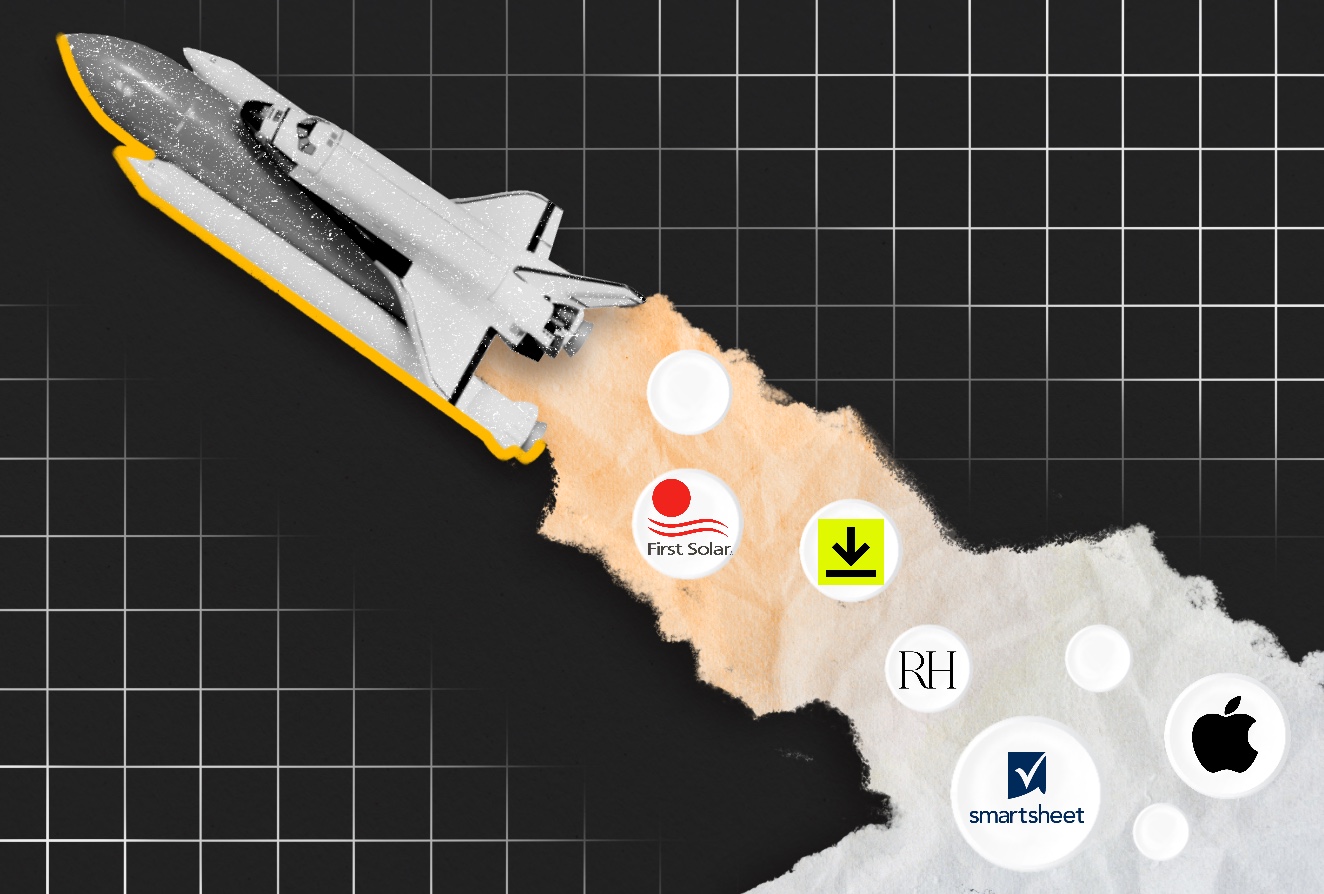 Stock futures were down Friday after the S&P 500 had lost three consecutive days and the tech-heavy Nasdaq Composite had lost four consecutive days. The question on the minds of investors has been wondering if the Federal Reserve would continue to raise interest rates as long as the US economy remains strong.
These equities were primed to move. DocuSign (DOCU), a Nasdaq competitor, reported second-quarter adjusted profits of 72 cents per share, which were higher than Wall Street projections, and the e-signature business boosted its fiscal year sales prediction, saying it now expects revenue of between $2.73 billion and $2.74 billion. Premarket trade showed the stock up 2.9%.
Apple (AAPL) climbed modestly in premarket trade after two days of losses for the iPhone manufacturer after China prohibited central government employees from using the smartphone at work. Since Tuesday, Apple's market value has been reduced by $189.8 billion, putting it at roughly $2.8 trillion. The iPhone 15 is likely to be released next Tuesday by Apple.
Smartsheet (SMAR) was up 9% after the cloud work-management platform announced better-than-expected second-quarter adjusted profitability and said it anticipates fiscal-year sales of $950 million to $953 million, up from analysts' projections of $946 million.
First Solar (FSLR) rose 2.2% to $184.50 in premarket trade after Deutsche Bank upgraded the stock to Buy from Hold and boosted the price target to $235 from $220 following the company's analyst day.
Adobe (ADBE) rose 1.4% to $568.13 after Mizuho upgraded the software company's stock to Buy from Neutral and raised the price objective to $630 from $520. On September 14, Adobe will disclose its quarterly profits.
The insurance software vendor Guidewire Software (GWRE) presented a revenue prediction for fiscal 2024 that fell short of analysts' forecasts. Guidewire predicts sales of $976 million to $986 million for the fiscal year ending next July, which is less than analysts' projections of $989 million.
RH (RH), the luxury furniture retailer formerly known as Restoration Hardware, reported higher-than-expected second-quarter earnings and revenue, but CEO Gary Friedman said the luxury housing market and overall economy will "remain challenging throughout fiscal 2023 and into next year as mortgage rates continue to trend at 20-year highs and the current outlook is for rates to remain unchanged until the second quarter of 2024." The shares dropped 7.8%.
Planet Labs (PL), another Nasdaq competitor, said it expects fiscal-year sales of $216 million to $223 million, down from its previous estimate of $225 million to $235 million. The satellite imaging provider's stock dropped 2.6%.
Kroger (KR) will release quarterly profits before the stock market opens on Friday.