Big Tech Stock News: Apple Earnings Slide Ahead of iPhone 15 Release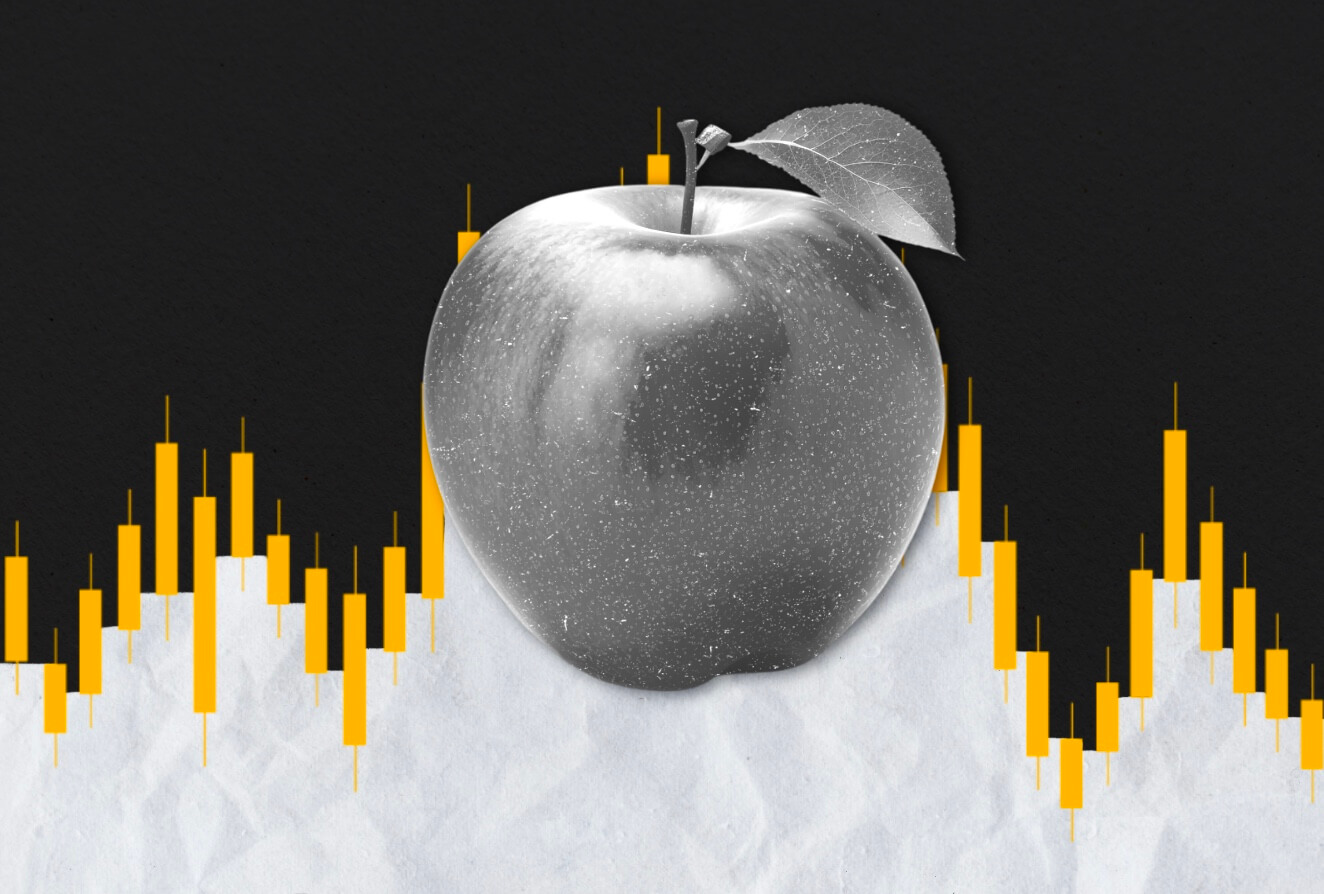 As the tech giant Apple continues to slide in its third consecutive quarter of declining revenue, Wall Street analysts have become increasingly worried about this big tech stock price valuation. With iPhone sales slowing and lagging behind other market competitors, some question whether now is the right time to buy into one of America's most recognizable brands.
Apple reported a slight drop in sales for the June quarter and failed to meet investors' expectations by delivering revenue guidance on a similar trajectory for the current quarter. This news was seen as a disappointment.
Apple shares were down 2.9% in premarket trade on Friday, August 4th; the big tech stock had risen 47% this year as of Thursday's closing.
According to Tom Forte of D.A. Davidson, Apple's predictions do not give enough rationale to back the stock at its present premium valuation. He also stated that, while the upcoming iPhone 15 is no doubt an exciting product, wireless carriers may not be as eager to offer subsidies for the device compared to previous generations of Apple smartphones due to the increasing use of 5G networks.
Forte concluded that they would be monitoring the performance of the iPhone 15 but were encouraged by comments on China and India. D.A. Davidson analysts further lowered their target price for Apple to $180 from $185 and maintained a Neutral rating on the company.
While some bulls have focused on Apple's predicted expansion in India, UBS analysts say the comparison with the company's development in China is incorrect. They pointed out that India's smartphone market is around half the size of China's and that demand for high-end smartphones is lower.
UBS analyst David Vogt suggested that, despite the potential for growth in India over the long term, Apple is unlikely to achieve the same magnitude of success it has experienced in China. He noted that this is due to regional economic factors and cautioned against unrealistic expectations.
Vogt maintained his Neutral rating on Apple stock and set a $190 target price, saying that the stock is currently trading at a 50% premium to the S&P 500.
Other experts are focusing on issues closer to the home market. According to KeyBanc analysts, Apple's recent estimates indicate that American smartphone owners aren't replacing their gadgets as quickly as projected.
The KeyBanc analyst Brandon Nispel warned that the upgrade cycle in the U.S. is slowing down significantly, with upgrade rates at an all-time low and weak Americas revenue likely to follow as a result.
Nispel maintained an Overweight rating on Apple shares and a target price of $200. He did warn, however, that the valuation is beginning to seem stretched, with an enterprise value multiple of 21 times its forecast Ebitda in 2024, as compared to 18 times over the past three years.
As for bulls, they are looking ahead to the launch of the iPhone 15 and an increase in services revenue, which rose 8% from the same quarter a year ago.
Wedbush's Daniel Ives believes that investors should take advantage of any potential market weakness as it is merely a precursor to the highly-anticipated launch of Apple's iPhone 15 in the middle of September. As he notes, this could potentially usher in a "mini supercycle" for Apple and its investors.
Ives maintained his Outperform rating and boosted his target price from $220 to $230 for this big tech stock.