Exploring the Metaverse: What Does It Mean for the Future of the Internet?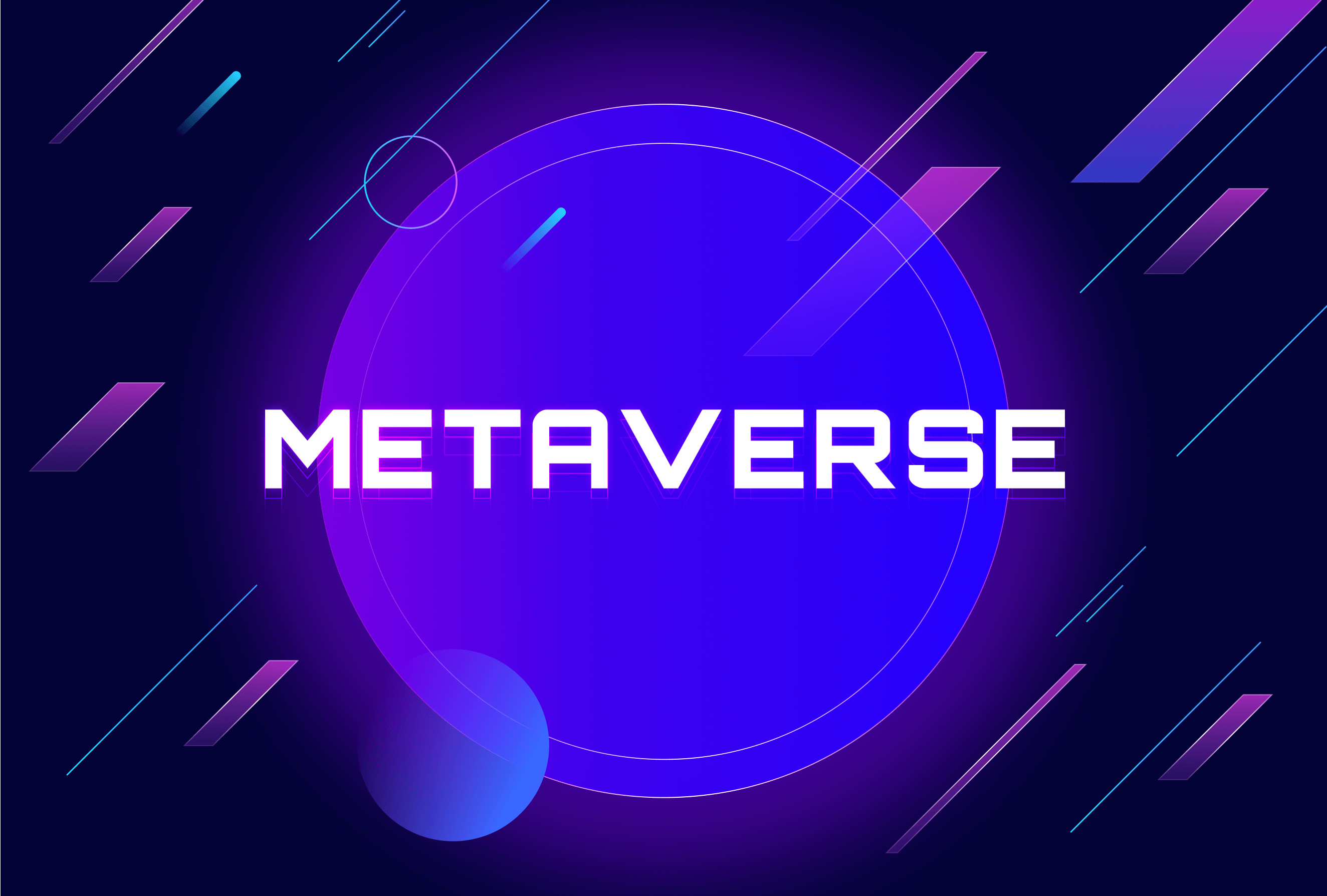 The Internet is that digital world that gives everyone the opportunity to find interesting information, get new business opportunities, make transactions, create your ecosystem in online games, and be whatever you want to be. When it comes to online gaming and interaction with others, the metaverse is prevalent in the news these days. So what is the metaverse? What are some examples of it and how will it affect the internet and business in the future? Let's find out in this article together!
What Is The Metaverse, and What Are Its Origins?
The metaverse is considered the next evolution of the internet. As a term, metaverse can mean a lot of different things. In short, it's a place where people can virtually interact online, meet in games, share and communicate in 3D space. The metaverse could mirror the real world, where you could meet up with your friends online.
Or it could be a completely different world altogether, where you are a different person with a brand new look and personality. Imagine visiting another country without even leaving your room, hopping into a meeting with colleagues without ever leaving your desk, or even finding yourself on a distant planet interacting with people. In the future, this will take many forms, including gaming, online communities, and business meetings where people collaborate via a digital facsimile or avatar of themselves.
As of right now, the ideal metaverse is not created. However, there are some platforms that have metaverse-like elements. Video games offer the closest metaverse experience with in-game events and virtual economies. Games like Second Life and Fortnite bring multiple elements from our lives into online worlds. These applications are not metaverse in and of themselves, but they do demonstrate the progression towards it.
It is worth mentioning that the metaverse concept isn't new. It was first described in the 1992 novel Snow Crash. Several companies later developed online communities based on the concept, most notably Second Life, released in 2003. Snow Crash was more of a dystopian view of the future and didn't put the metaverse in a positive light.
The CEO of the newly renamed Meta (previously Facebook), Mark Zuckerberg, predicts it may take five to ten years before the core features of the Metaverse will be broadly known. The metaverse does, however, in parts, already exist. Virtual reality headsets, constant always-on online worlds, and ultra-fast broadband connections are currently operational, though they may not be available to everyone.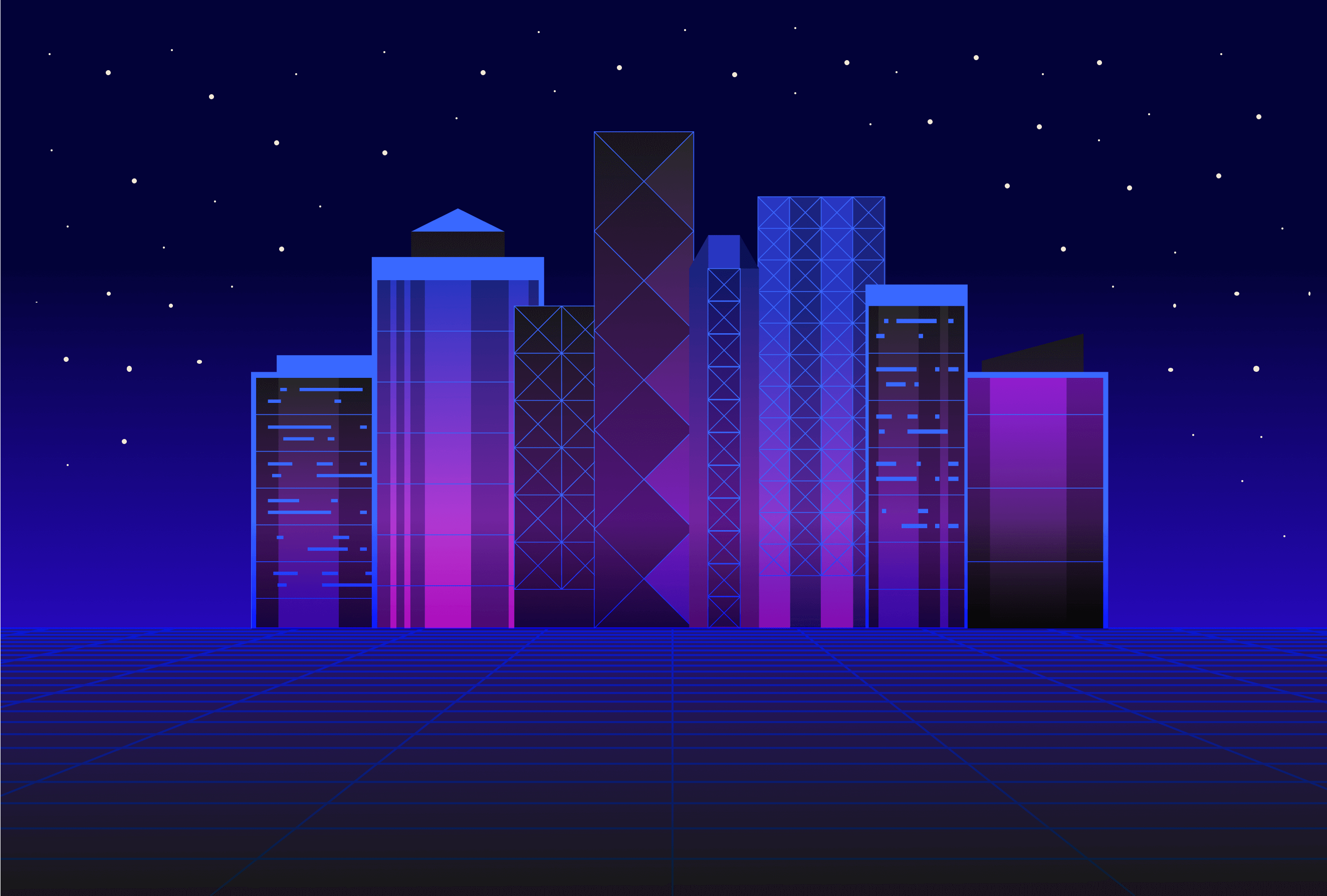 What are Examples of Metaverse Today?
Here's a peek at what's going on right now that might lead to tomorrow's metaverse:
Microsoft: This software corporation already employs holograms and is developing mixed and extended reality (XR) applications with its Microsoft Mesh platform, which combine the real world with augmented reality and virtual reality. Microsoft revealed earlier this month its ambitions to add mixed reality, including holograms and virtual avatars, to Microsoft Teams in 2022.
Meta: This tech giant has made considerable investments in virtual reality, including the 2014 acquisition of Oculus. Meta proposes a virtual world in which digital avatars connect via VR headsets for employment, travel, or leisure. Zuckerberg is optimistic about the metaverse, thinking it has the potential to replace the internet as we know it. "The future platform and media will be an even more immersive and embodied internet where you're in the experience, not just looking at it, and we call this the metaverse," said Meta CEO Mark Zuckerberg after disclosing the company's rebranding.
Epic Games: "It's no secret that Epic is invested in creating the metaverse," said Tim Sweeney, CEO of the firm that created Fortnite.
Fortnite hosted Ariana Grande and Travis Scott concerts, movie trailers, music debuts, and even an "immersive" re-imagining of Martin Luther King Jr.'s iconic "I Have A Dream" speech from 1963. And, with its MetaHuman Creator, it's making lifelike artificial people, which will probably become your digital counterparts in future open-world games.
The Sensorium Galaxy: The company launched the first two of its intended galaxy of interconnected online "worlds" earlier this year for users of desktop computers and virtual reality headsets to explore. The first metaverse to launch, Prism, features music in futuristic backgrounds, including performances by virtual DJs and bands.
Nowhere: The online sanctuary contains both permanent and temporary virtual places — for public or private use — where concerts, festivals, reunions, and conferences may be held. The Windmill Factory, a New York-based production business that began building the platform more than a year ago, has worked with Lady Gaga and Nine Inch Nails on projects.
What Are Some Potential Implications of The Metaverse for Businesses and Individuals Alike?
Large tech companies have already recognized the profitability of the metaverse. The parent company of Facebook has changed its name to Meta to focus on bringing the metaverse concept to life. We know that big tech corporations are involved in refining the metaverse concept, but what about smaller businesses interested in metaverses?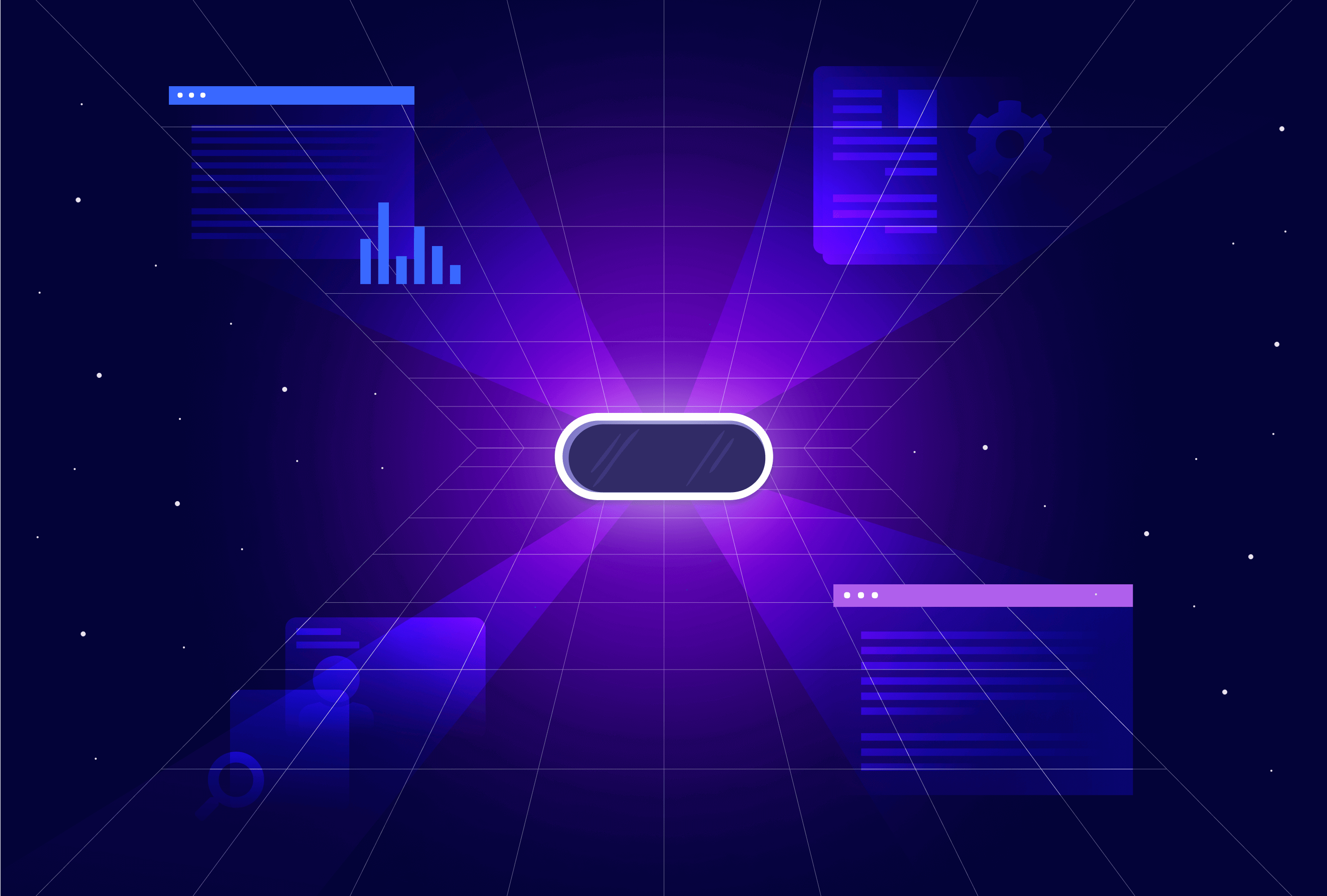 Metaverses open a whole range of opportunities for businesses. Just like the creation of the internet, the metaverse allows a new way of trading with other businesses and consumers.
The idea of a virtual world allows businesses to offer new possibilities to consumers, such as selling virtual goods that consumers can use in the metaverse. Experts predict metaverses will be integrated into most industries worldwide, so it's only going to get more popular.
Will crypto fit into the metaverse? The answer is yes. We will likely have the option to buy virtual items in these virtual worlds, and we'll need a secure way to buy, sell, and show proof of ownership of these virtual items. Blockchain already provides a decentralized and transparent way of dealing with these interactions.
How Metaverse Will Impact The Internet
We need to know that the metaverse is still in the infancy stage. It is not growing at a larger scale yet, but all eyes will be on it, and many companies are working hard to make it come to fruition. Here are some of our predictions of how the metaverse will impact the internet :
A large part of the metaverse's adaptation depends on one big player: Apple. It seems like Augmented Reality on iOS is coming down their pipeline soon. Plus, there are rumors that Apple is developing its own VR headset-like device, "Apple Glasses." If the big three (Apple, Meta, and Google) invest heavily in the metaverse, other tech companies are more likely to join in and speed up the development, and more people will join this ecosystem.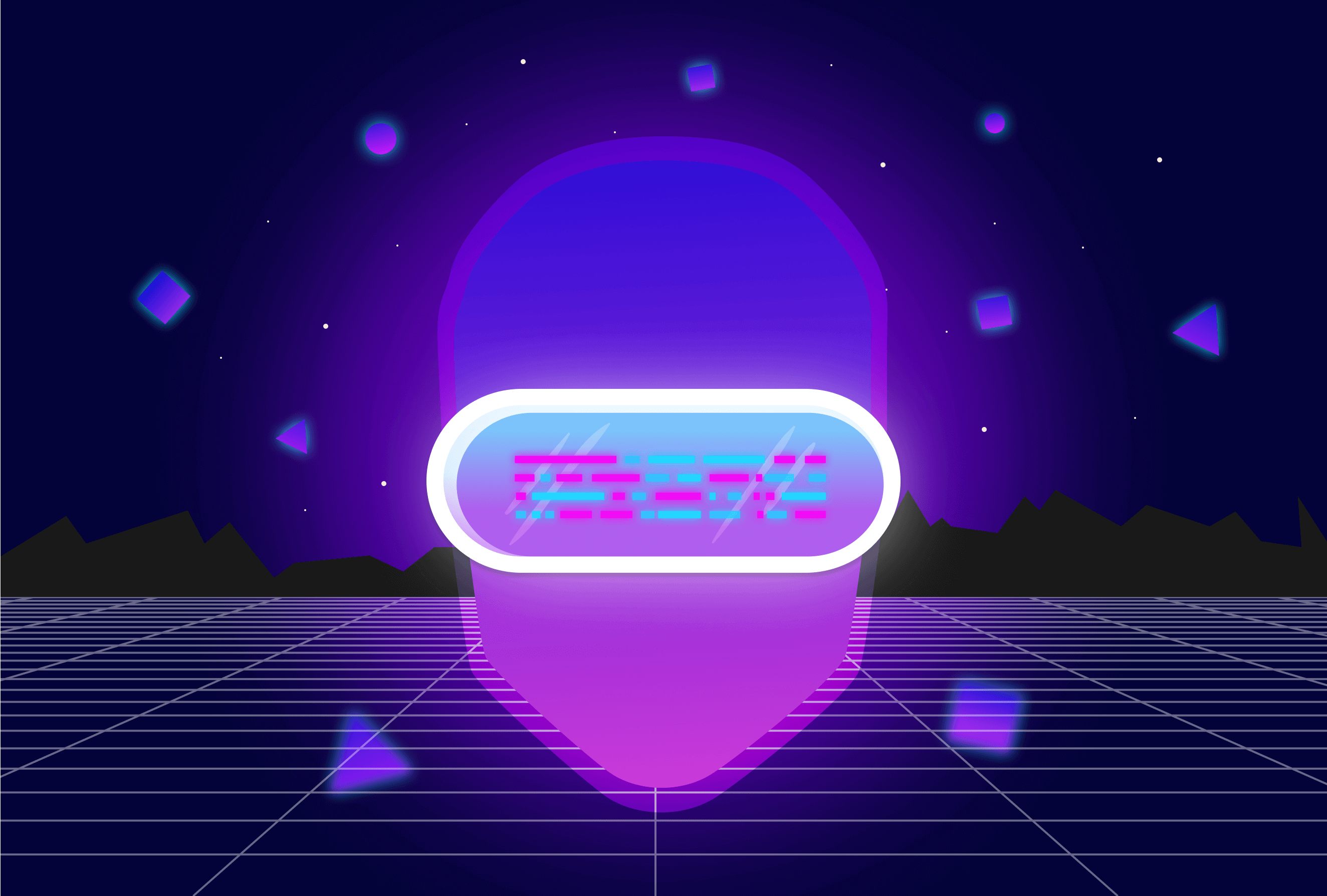 Once the metaverse is more developed and has a steady user base, there's no doubt we will see ad placements in Display or Video formats throughout the virtual world. Because it's a virtual environment, ad blockers and "skip the ad functions" won't work, which allows businesses to advertise their products more efficiently.
Because blockchain will be integrated into the metaverse, anyone will be able to create a wallet without providing any details or paying any money. The metaverse will need rules on how these interactions take place, and blockchain is already a proven way of doing this. These are just a few ways crypto will play a part in the metaverse.
Verdict
The metaverse is coming, and it's going to take many different forms. Keep your eyes peeled for large companies making announcements about their entrance into the digital world — it will be a sign that this technology is becoming more mainstream. In the meantime, do your own research and start thinking about how you can use the Metaverse in your business or personal life. Exciting times are ahead!