With China's 7 Week Port Quarantine, The Supply-Chain Crisis Is Just Getting Worse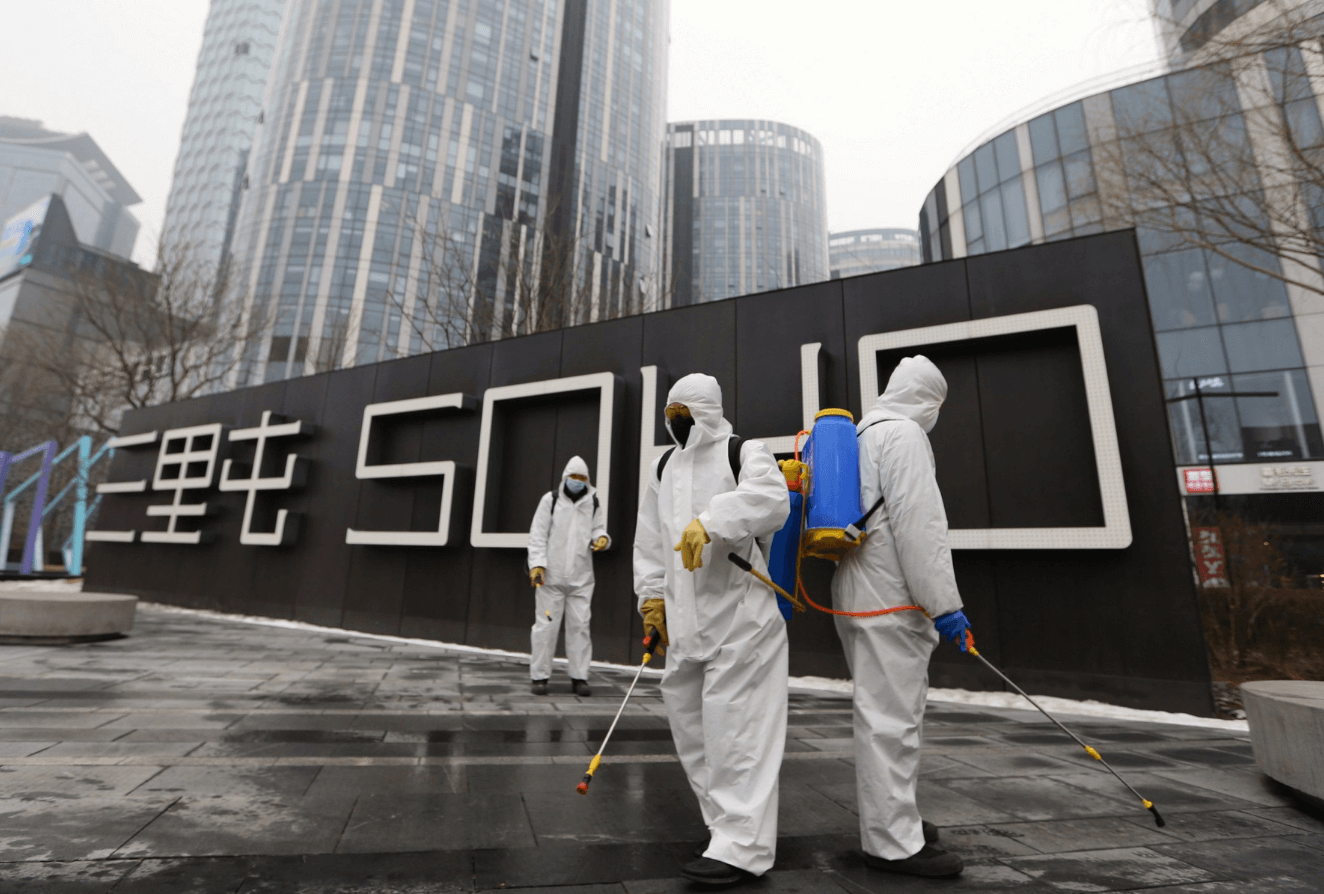 China's more strict Covid Zero laws are impeding the maritime industry's complete recovery and worsening a crisis that has clogged ports and depleted stores globally.

To contain the virus, China has banned the changing of the crews of foreign ships and has lately enforced up to a seven-week obligatory quarantine for Chinese sailors who return home. Even ships that have rested their crews overseas must wait two weeks before being permitted to dock in China.

To meet demands, shipowners and management have had to change routes, delay cargo and replace crews, compounding supply chain stagnation. Guy Platten, secretary-general of the International Chamber of Shipping, says that China's limitations have unintended consequences and any shipping limits have a cumulative effect on the chains of supplies, causing a genuine interruption.

China, the world's largest exporter, is an important maritime center. It is the last nation to implement a Covid Zero policy, with progressively drastic actions. Government has recently imprisoned 34,000 people at an amusement park in Shanghai for forced testing. Because of a teacher who tested positive for coronavirus, a Beijing school detained elementary students overnight. People separated by a whole kilometer are considered to be in "close contact".

Worldwide, companies, shippers, and customers are still dealing with a pandemic that isn't vanishing. Supply issues are lessening in the United States but worsening in the United Kingdom. While some Asian ports are becoming less busy, laden boats continue to pile up in California.

Supply deficit is easing in the United States but worsening in Europe.

Ship operators are urging China to ease limitations and give priority to seafarers and ship transportation, otherwise there is a risk of facing more delays that might be more severe as seamen shoulder the brunt of the toll.

As Terence Zhao, general director of Singhai Marine Services, notes, Chinese crewmembers find themselves separated from their families by current policies at China's ports; they must go through quarantine for three weeks before returning to China, then two weeks at the port of entry and in addition two weeks in their province.

The ports are mostly concerned with quarantine and health problems. Restrictions are often revised depending on the local covid situation.

Even seamen with urgent medical requirements are not permitted to seek treatment in China. An Anglo-Eastern marine officer with a serious dental abscess couldn't leave his ship for medical care. Before he could visit a doctor, the ship had to reroute to South Korea.

Bjorn Hojgaard, head of the Hong Kong Shipowners Association and CEO of ship management Anglo-Eastern Univan Group, stated that China is doing a wonderful job of preventing itself from the Covid threat, but at the expense of not allowing sailors in—Chinese seamen can't always return home.

Even the largest companies, such as Cargill Inc., are finding it difficult to operate in China.

Eman Abdalla from Cargill pointed out that there were cases when they had to divert, either before or after calling China, and as a result some ships faced late fines. He also added that there were times when the delays were only a few hours, but other times they might last several days.

Euronav NV, one of the biggest operators of oil tankers, has spent approximately $6 million dealing with crew change-related issues such as course changes, quarantines, and greater travel expenses.

CEO Hugo De Stoop noted that It used to be easy to conduct crew rotation in China, and today it's impossible.

Because of rising demand, capacity restrictions, and congested ports, the industry made up for the losses by setting extremely high cargo rates. Prices are up six times from the five-year average to 2019, charges have climbed to $9,146 per 40-foot container at the conclusion of the week of Nov. 18. On tankers and bulk carriers, the rate increase was not as significant.

Shipowners and operators understand that they are coping with China's limitations by putting the burden on the crew. According to Hojgaard, Chinese officials would not let more than three Chinese sailors on a trip to the homeland, so their way back might take more than a month after they've signed off from ships.

According to Anglo-Eastern, 555 of its 16,000 active crew members were on leave as of this week, and nearly 60 have remained on board for more than 11 months, the maximum length of seafarers' stay at sea permitted under international law. "We're doing everything we can to bring them home," Hojgaard added.

China's Covid czar stated earlier this month that the country's rigorous covid limitations will not be loosened. The business's supply chain troubles, on the other hand, show no indications of decline. Recent Oxford Economics study of 148 firms conducted Oct. 18-29 showed that over 80% of respondents believe the supply situation has the potential to escalate.

Zhao of Singhai Marine believes that China may even tighten restrictions due to the winter Olympics held next year. The Chinese government is focused on achieving zero Covid and will not loosen rules as a result of the policy.