What Is ChatGPT, And How Can You Use It?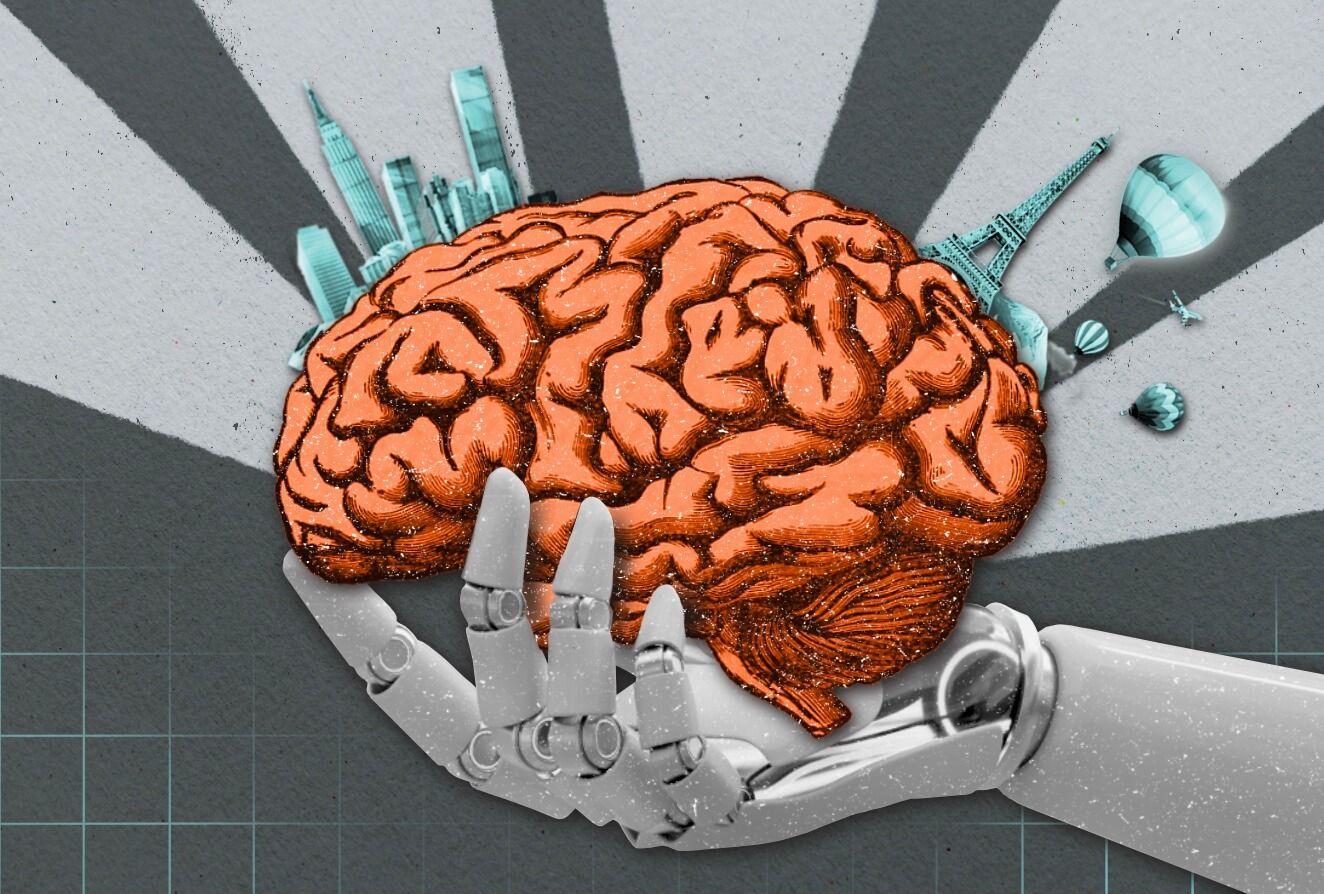 Artificial Intelligence (AI) has been gradually waving into our daily lives for ages. For instance, Gmail's helpful phrase suggestions or our smartphones' autocorrect features are examples of AI work. However, AI's integration into our lives has never been as profound as today. A major reason for the increasing hype is the introduction of ChatGPT.
But first, what is AI? AI involves creating intelligent machines, such as computers, robots, or drones, capable of thinking and acting in ways once reserved for humans. These smart systems can understand the world around them, process and learn from information, make informed decisions, and take appropriate actions, often without needing human intervention.
The capacity to learn from and act upon data is a crucial aspect of the Intelligence Revolution, particularly considering the vast amount of data available today.
In this article, we will explore ChatGPT, our valuable ally and, for some, a potential enemy, and discuss its main utilities.
Key Takeaways
ChatGPT is an AI-powered language model designed to generate human-like text and engage in conversations, making it a versatile tool for various tasks.
ChatGPT offers different subscription plans and models, including a free version, a $20 plan with GPT-3.5, and limited access to GPT-4 for a more advanced experience.
Text prompts are essential in guiding ChatGPT to generate accurate and relevant responses, with effective, prompt engineering being a key skill for users.
While ChatGPT is impressive, it has many limitations, such as generating incorrect statements and being excessively verbose, which users should be aware of.
The potential impact of AI tools like ChatGPT on human jobs is a growing concern, but history suggests that humans may adapt and find new ways to collaborate with AI technology.
What Is ChatGPT?
ChatGPT, at its core, is an advanced chatbot — an artificial intelligence specifically trained to assist with a wide range of tasks. As a language model AI, it is designed to generate human-like text and engage in conversations with users, explaining the "Chat" in the name. To interact with ChatGPT, users simply input their query or request into a text box. The AI then processes this information and responds based on its available knowledge.
The underlying technology of ChatGPT is the Generative Pre-trained Transformer (GPT), which is responsible for its impressive language generation capabilities. The "GPT" in ChatGPT signifies its reliance on this powerful and large language model. Currently, most people are using GPT-3.5, the latest model of the GPT architecture that powers the free research preview version of ChatGPT.
Interestingly, unlike most chatbots, ChatGPT remembers a limited number of previous prompts in the same conversation, making the discussion flow more natural and human-like. Therefore, whether you need help with research, content generation, or problem-solving, ChatGPT is ready to provide valuable assistance.
How Does ChatGPT API Work?
Have you ever wondered how ChatGPT works? Generative AI models like ChatGPT are trained on vast amounts of information from the internet, including websites, books, news articles, and more. However, ChatGPT goes beyond simple training methods. In addition to supervised learning, the model was fine-tuned using reinforcement learning.
What makes ChatGPT especially unique is its use of Reinforcement Learning from Human Feedback (RLHF). Through RLHF, human AI trainers provided the model with conversations in which they played both parts, the user and AI assistants. This feedback helped to improve the model's language generation capabilities, allowing ChatGPT to produce even more natural and human-like responses.
Who Owns ChatGPT?
ChatGPT is developed and owned by OpenAI, a leading AI research lab that began working on this groundbreaking technology in 2015. OpenAI's mission is to ensure that artificial general intelligence (AGI) benefits all of humanity, and they have been at the forefront of AI systems ever since its inception. Before ChatGPT, OpenAI had already significantly contributed to AI research, launching several impressive projects such as the AI Playground.
The AI Playground served as a platform for users to interact with OpenAI's earlier language models, like GPT-2, and explore their capabilities. However, the introduction of ChatGPT marked a major advancement in AI technology.
ChatGPT Business Model – Is This AI Chatbot Free?
While ChatGPT initially started as a free tool, its business model has evolved to accommodate the growing demand and support the technology's continuous development. Today, ChatGPT offers a free version powered by the GPT-3.5 model for the research stage.
However, the free plan is often inaccessible during high demand, and the speed of responses is also pretty slow. To provide additional features and benefits, OpenAI introduced a subscription plan called ChatGPT Plus, which costs $20 monthly.
ChatGPT Plus subscribers enjoy several advantages, including faster response speeds, priority access to new features and improvements, and general access even during peak times. For a limited time, OpenAI also offers access to the GPT-4 model for ChatGPT Plus subscribers, with 25 requests allowed in a 3-hour window.
The GPT-4 language model represents the latest advancements in AI technology, offering improved performance, more accurate responses, and enhanced context understanding compared to the GPT-3.5 model.
How To Access ChatGPT
Accessing and using this popular AI chatbot is a straightforward process designed to make the AI tool easily available to users of varying technical backgrounds. To start interacting with ChatGPT, follow these simple steps:
Visit the OpenAI website: Navigate to OpenAI's official website and locate the ChatGPT section. From there, you can access the platform as a free user or a ChatGPT Plus subscriber.
Sign up or log in: If you're a new user, you must create an OpenAI account by providing your email address and password. If you already have an account, simply log in with your credentials.
Access the ChatGPT interface: Once logged in, you'll be directed to the ChatGPT interface. Here, you'll find a text box where you can input your queries or requests.
Start the conversation: Type your question, prompt, or task into the text box, and hit 'Enter' or click the 'Send' button. ChatGPT will then process your input and generate a response based on its available knowledge and understanding.
Review and interact: Read the AI-generated response, and continue the conversation by typing your follow-up questions or prompts. ChatGPT can handle many tasks, from answering questions to providing suggestions or even generating content.
Remember that, depending on your subscription plan, your experience with ChatGPT may vary in response speed, feature availability, and access during peak times.
Top Five Things You Can Do With ChatGPT
ChatGPT is an incredible AI tool that can help you in numerous ways, making it a must-have companion in today's fast-paced world. Here are the top 5 amazing things you can do with ChatGPT that showcase its versatility and usefulness.
Content Generation
One of the most popular uses of ChatGPT is generating high-quality, human-like content for blogs, articles, social media posts, and more. You provide the AI with a topic or prompt, and ChatGPT creates engaging text that aligns with your requirements. This can save you time and effort while ensuring your content stays fresh and relevant.
Research Assistance
ChatGPT can also serve as a research assistant by providing concise summaries of articles, offering insights on a specific subject, or answering questions about a particular topic. Its ability to process and quickly understand vast amounts of information can help you gather the knowledge you need more efficiently.
Programming Help
ChatGPT also assists both seasoned and beginner developers. It can help with code generation, debugging, or even explaining programming concepts.
Brainstorming Ideas
When you're struggling to come up with new ideas or solutions, ChatGPT can serve as a brainstorming partner. Simply provide the AI with a problem or topic, and it can generate a list of potential ideas or suggestions that can help you think outside the box.
You can also ask ChatGPT to give you ideas for vacation, plan a diet, think of gift ideas for your friends' birthdays, etc.
Personal Assistant
ChatGPT can be a personal assistant by helping you manage tasks, set reminders, or even draft emails. Its ability to understand natural language and context make it convenient for staying organized and on top of your responsibilities.
How To Write A Good Text Prompt For ChatGPT
The concept of GIGO (Garbage In, Garbage Out) is as relevant today for AI tools like ChatGPT as it was for early computing devices back in 1957. It means that, essentially, the quality of AI-generated output largely depends on the quality of input it receives.
To ensure the best possible results from ChatGPT, it's crucial to craft effective prompts, now a sought-after skill called "prompt engineering." So, here are a few key tips to get the best possible results from this handy tool.
Be Specific: Clearly define your expectations, avoiding ambiguity to prevent irrelevant or unhelpful AI-generated content.
Set the Context: Provide enough background information or explain your purpose to guide ChatGPT in the right direction.
Choose Relevant Keywords: Select specific keywords related to the topic or task, helping the AI understand and focus on your request.
Keep It Brief: Avoid overloading your prompt with details; a concise and straightforward prompt helps the AI process your request efficiently.
Experiment: Refine and rephrase your prompts based on the AI's responses to optimize the output, as perfect results may not always be achieved on the first try.
Now, let's bring the actual examples from ChatGPT itself to let you quickly see the difference between bad and good prompts.
Bad Text Prompt:
"Tell me something about cars."
Output:
"Cars are vehicles used for transportation. They come in different sizes and styles with various features and capabilities. Some are powered by gasoline, while others use alternative fuels or electricity."
The prompt is vague and doesn't specify the information you're looking for. As a result, the output is a generic and uninformative statement about cars.
Good Text Prompt:
"Discuss the environmental impact of electric cars compared to gasoline-powered cars."
Output:
"Electric cars are generally considered more environmentally friendly compared to gasoline-powered cars. They produce zero tailpipe emissions, which reduces air pollution and greenhouse gas emissions. However, it's essential to consider the electricity source for charging electric cars. The overall environmental impact is significantly lower if the electricity comes from renewable sources. On the other hand, gasoline-powered cars produce higher levels of CO2 and other pollutants, contributing to air pollution and climate change. While electric vehicles have a lower operational impact, it's essential to consider the manufacturing process and battery production, which can have environmental consequences."
The prompt is specific, focused, and provides context, which leads to a more informative and detailed output comparing the environmental impact of electric and gasoline-powered cars.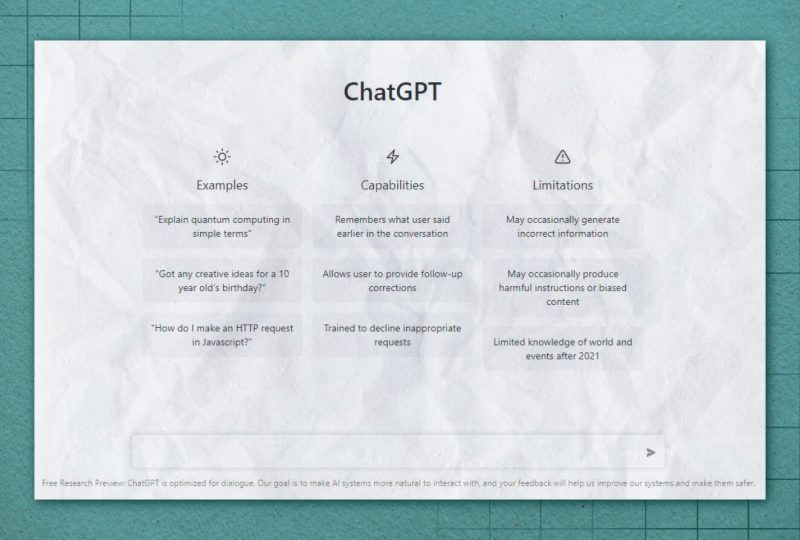 ChatGPT's Drawbacks: A Closer Look at the Flip Side
As impressive as ChatGPT is, it's not without its flaws. OpenAI has been transparent about some of the AI's limitations, saying it occasionally writes plausible sounding but incorrect or nonsensical answers. It's also prone to making assumptions when faced with vague queries, and sometimes, its responses can be pretty wordy. Note, that ChatGPT does not have the ability to search the internet for information. It uses the information it learned from training data to generate a response, which leaves room for error.
One concern that surfaced soon after ChatGPT's public release was its potential misuse in academic circles. Students reportedly used AI to churn out essays and assignments, which sparked worries about maintaining academic integrity. In response, a diligent computer science student from Princeton University even developed an app to help detect AI-generated writing.
But the concerns don't stop at academics. Some experts have said that ChatGPT could be exploited for more sinister purposes. For example, cybercriminals might harness AI to make malware and phishing attacks more convincing and challenging to identify. There's also the risk that hackers could leverage ChatGPT API to create less controlled AI models for their malicious ends.
And in today's world, where misinformation is a pressing issue, ChatGPT's ability to craft believable yet false AI written text is particularly problematic. Some fear that this AI could be used to create and spread misleading information, especially in the political sphere, fueling the misinformation crisis even further.
So, always double-check the information you receive from ChatGPT, and please, do not trust your university homework entirely on the chatbot.
Can ChatGPT Take Your Job?
The impact of AI tools, especially ChatGPT, on our daily lives and jobs has been an active subject for a while now. Because, as efficient as it looks for you, the same is for your employer. Some researchers think that generative AI tools can impact about 300 million full-time jobs worldwide, which could lead to a "significant disruption" in the job market.
This especially threatens content writers and websites that work on traffic and ads. If the user wants a quick answer to the question, they will more likely ask ChatGPT rather than visit ten different search engine websites to get the right answer. This will naturally reduce website traffic, eliminating the jobs relating to it.
However, this is still theoretical, as at the end of the day, ChatGPT is a tool that makes our lives easier and helps us make tasks in a shorter time frame. We've always adapted to new technology, and these advancements have sometimes even replaced human-based jobs.
Therefore, while ChatGPT can not directly replace our jobs because of its dependence on human guidance and feedback, it can lead to the new technological revolution we will eventually adapt to. Prompt engineering is officially a high-paid job now. And in the coming years, we might see some more innovative adaptations that make AI and human cooperation more harmonious and efficient.
FAQs
Is ChatGPT safe to use?
While ChatGPT is generally safe, users should be aware of potential misinformation generated by AI and the need for human guidance to ensure the best results.
What is prompt engineering?
Prompt engineering is the skill of crafting effective prompts to guide AI tools like ChatGPT, ensuring the best possible outcomes from this 'dangerously strong AI.'
Can ChatGPT be used for educational purposes?
Yes, ChatGPT can be used for educational purposes, such as assisting in research, writing assignments, or generating test questions. However, being cautious about its potential misuse in academic settings is essential.
Is ChatGPT API free?
No, the GPT API is not free. OpenAI charges a fee for API usage based on the number of requests made and the number of tokens generated.
Which AI tool is the main ChatGPT competitor?
The main ChatGPT competitor is Google Bard model, known for its ability to understand complex language structures.
What is the difference between ChatGPT and a search engine?
ChatGPT is an AI language model that can interpret and understand natural language inputs, while search engines retrieve information based on keywords.