What is Web 3.0 and Why Does it Matter?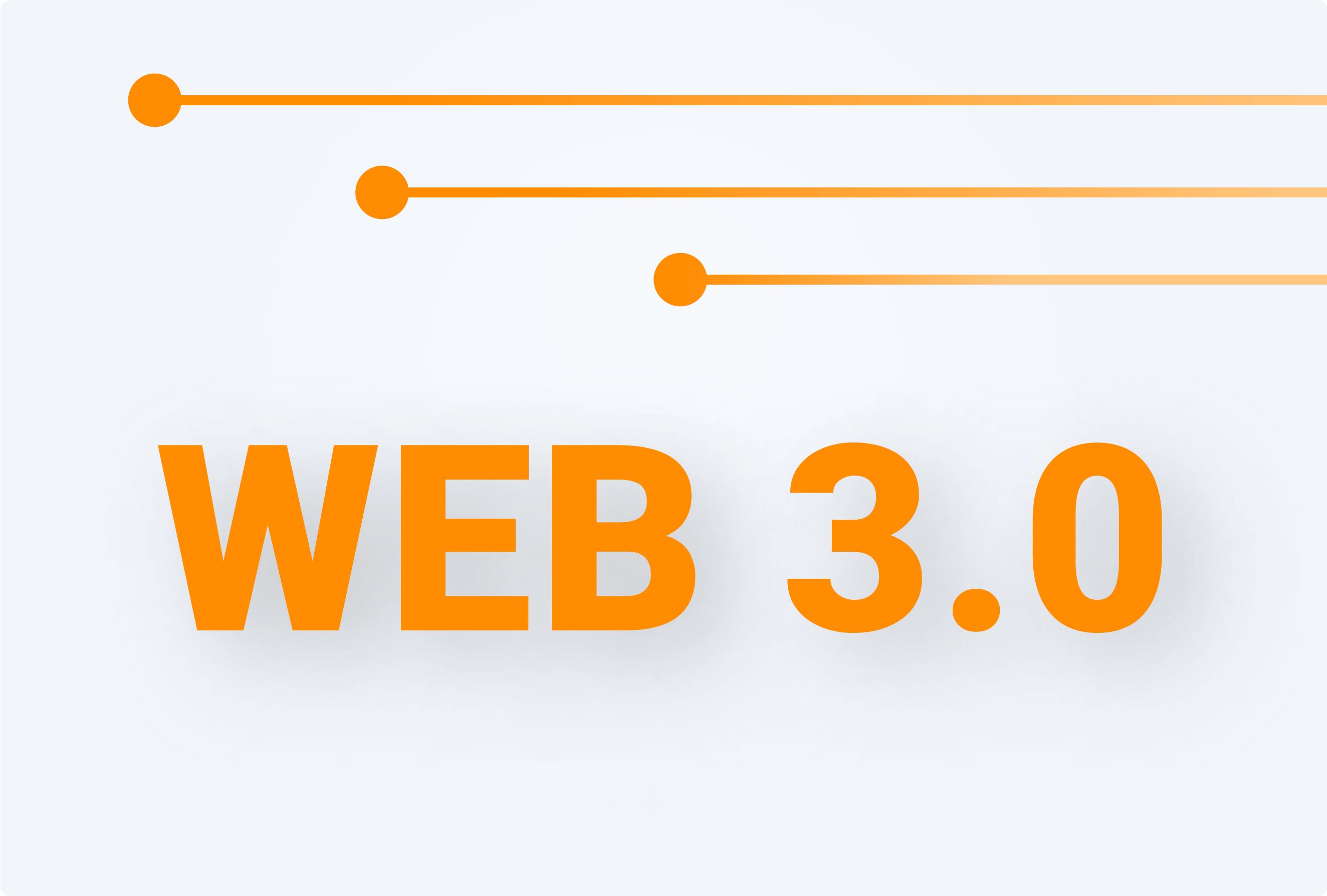 The internet is constantly evolving, and with each new stage comes new terminology. In the early days of the internet, Web 1.0 was used to describe the static, unchanging web pages that were popular in the 1990s. With the arrival of social media and user-generated content in the 2000s, we entered into the Web 2.0 era.

Now, we are entering into a new era — Web 3.0. But what is Web 3.0? What's notable about it, and why does it matter?
What is Web 3.0 and How Does It Work?
Web 3.0 (sometimes Web3) is a term used to describe the next stage of the internet, which is still in development. In this new era, users will be able to interact with each other directly without the need for middlemen such as big tech companies or governments.

A more precise Web 3.0 definition would be the next stage of the World Wide Web that depends heavily on technologies such as AI (artificial intelligence) and machine learning, independent of centralized data exchange platforms.

One of the main ideas of Web 3.0 is to create a more democratic and efficient internet where users are in control of their own data. To make it possible, Web 3.0 will use blockchain technology, which is a distributed database that allows for the transparent and tamper-proof transfer of information. Such technology will enable a new kind of internet where data and content are not centrally stored and not controlled by a few large companies but rather distributed across a network of computers.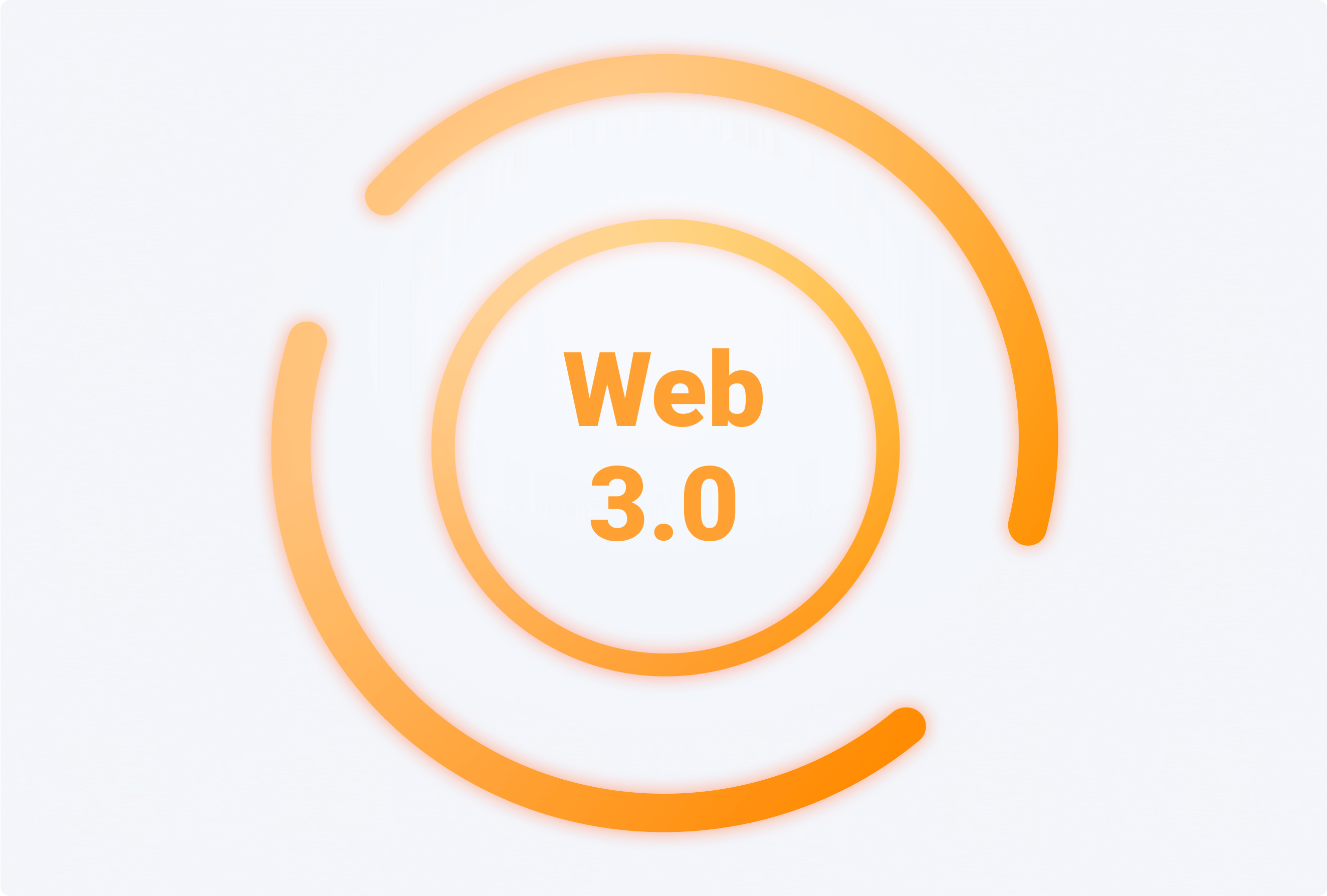 Also, Web 3.0 aims to ensure users will get personalized, relevant information as quickly as possible. This will be done through the use of AI and advanced machine learning techniques, which will allow the search algorithms to understand and recommend content more accurately. Not to mention that the whole concept relies heavily on Big Data analysis.
History of Web 3.0: How the Internet Evolved
Let's trace the evolution of the internet to understand Web 3.0 even deeper.

Web 1.0 and Web 2.0

In the early days of the internet, everything was very basic. The main use of the network was for researchers to communicate and share information with one another.

One of the first major developments in the history of the internet was the creation of the World Wide Web in 1989 by Tim Berners-Lee. The World Wide Web allowed people to access websites using a web browser, which made it much easier for users to find information online. This became known as Web 1.0. Then, the 1990s were a time of great growth for the internet, as more and more people began using it for everything from communicating with friends to shopping online. In fact, the first website ever created is still online today.

The 2000s saw a new era of development for the internet, known as Web 2.0. While the first generation was characterized by static websites, the second one is marked by an increase in user-generated content, social networking, and collaboration tools. Websites such as YouTube, Facebook, and Twitter allow users to upload their own content and interact with each other on a social level. This period also saw an explosion in e-commerce as more and more people began buying items online. Websites such as Amazon and eBay became some of the most popular destinations on the web.

In 2014, with the rise of blockchain and crypto, Gavin Wood, Polkadot's founder and co-founder of Ethereum, coined the term Web 3.0.
Features of Web 3.0
1) Decentralization

Web 3.0 is built on blockchain technology, which takes decentralization one step further by eliminating the need for centralized authorities altogether. With blockchain, users can interact directly with each other without relying on third-party intermediaries like banks or governments. This makes Web 3.0 more democratic and secure than previous versions of the internet.

2) Interconnected

The Internet of Things (IoT) is a term for the growing network of physical objects that are connected to the internet. These objects can include everything from refrigerators to cars and light bulbs. With Web 3.0, the IoT will become possible, allowing for more seamless communication between devices. This could pave the way for a future where our everyday objects are all interconnected and autonomous, making our lives easier and more efficient.

3) AI and Machine Learning

With the use of semantic web concepts and natural language processing, computers will be able to understand the information in a way that is similar to how humans do. In addition, machine learning will be used to improve the accuracy of results produced by computers. This will allow for a more efficient exchange of information between humans and computers, which will ultimately lead to more effective use of resources.

4) Interactive 3D visualizations

Web 3.0 will be a completely different beast than what we are used to today. With the rise of virtual reality and augmented reality, the web will move from two-dimensional pages to immersive, three-dimensional environments. This will allow for a more natural and intuitive way of interacting with the web and will make it feel more like a real-world environment.
Why Web 3.0 Matters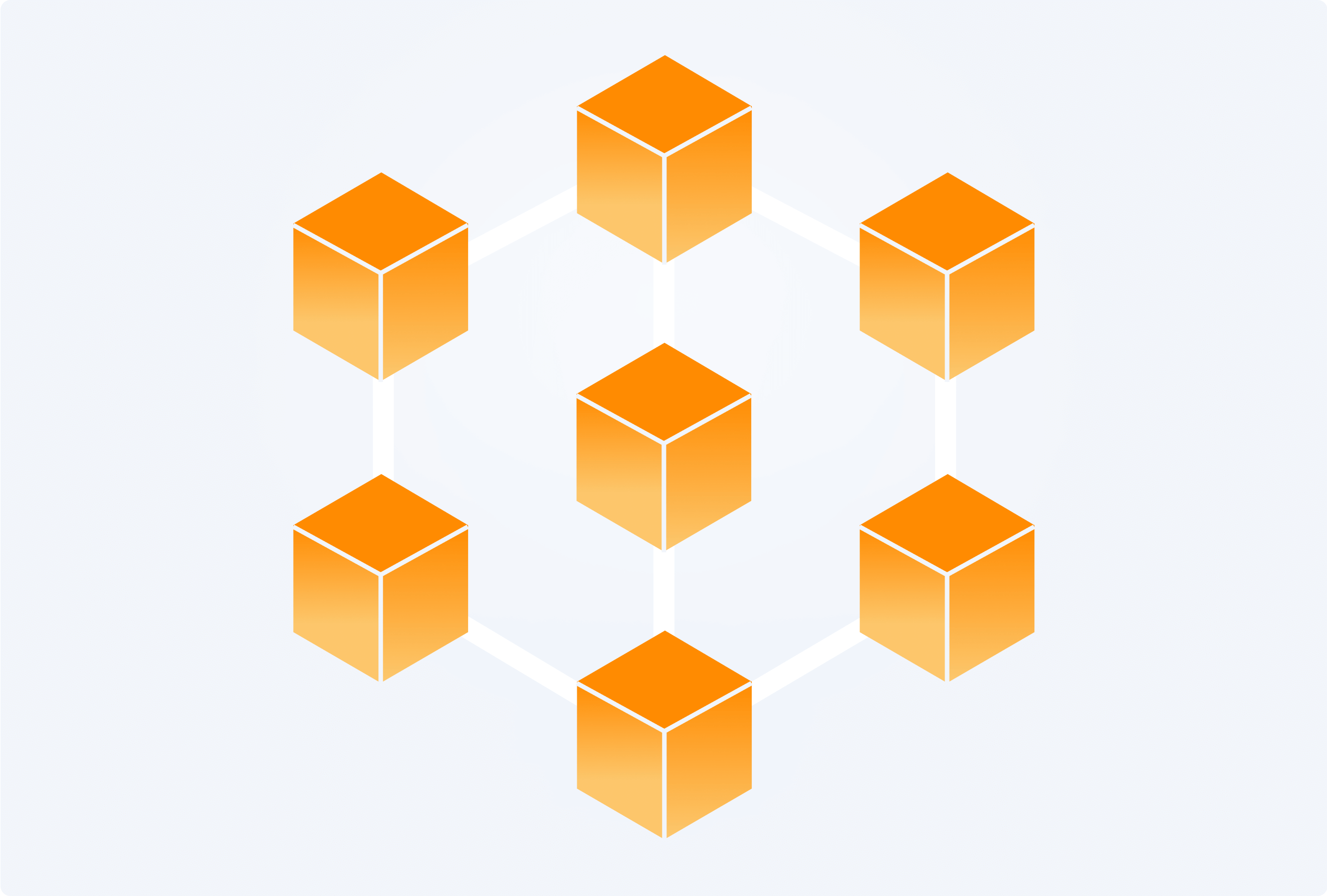 Considering all of the above, it's easy to see why Web 3.0 is so important — the next wave of the internet has the potential to revolutionize the way we interact with data and each other online. By securely connecting together data from individuals, corporations, and machines and using efficient machine learning algorithms, Web 3.0 will create new markets and business models that are more human-centric and personalized than ever before. As we become more and more immersed in this new internet, we will benefit from its many advantages on a global scale.

Web 3.0 matters because of the following:
1. It will enable a new level of transparency and trust in the internet.
2. It will provide a more user-friendly experience with enhanced security and privacy features.
3. It will facilitate greater connectivity between people, businesses, and devices.
4. It will create new opportunities for entrepreneurs and businesses to innovate and disrupt traditional industries.
5. It will improve our overall quality of life by providing easier access to information, services, and products.
The Future of Web 3.0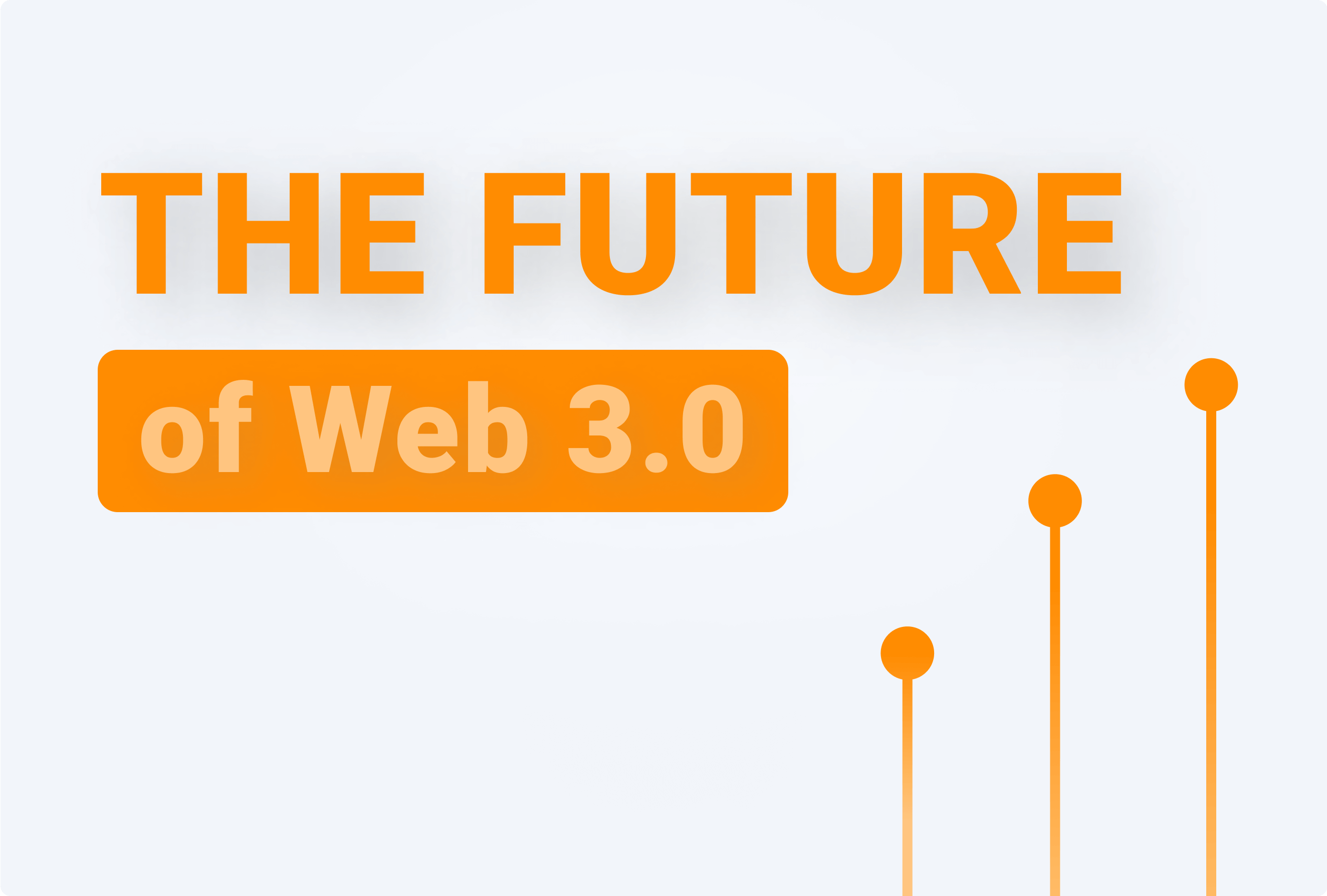 Web 3.0 is still in its early days, but there are already some promising use cases for it. By encrypting data and using blockchain technology to verify transactions, Web 3.0 could help make online shopping, banking, and other activities more secure. It could also be used to create more transparent and equitable online marketplaces. Also, Web 3.0 can contribute to the development of such innovative concepts as DAOs (decentralized autonomous organizations) and Metaverse.

Web 3.0 is still a new concept, and it has some issues to solve. One of the key challenges facing Web 3.0 is developing a common standard for applications. This will be necessary for the technology to truly take off and be adopted by a wider audience. Without standards, it will be difficult for developers to create interconnected applications applicable to a wide range of devices and environments. A second challenge is getting people to adopt Web 3.0 applications. While there are many potential benefits, most people are not familiar with it and do not know how to use it.
Conclusion
The internet is constantly evolving, and with it, the ways in which we interact with it. Web 3.0 is the next stage of this evolution — a more decentralized version that takes into account the way people are using the internet today. This new version has already begun to take shape, thanks to projects like dApps on Ethereum. In the coming years, we can expect to see even more innovative uses of blockchain technology that will change how we use the internet. Whether you're an entrepreneur looking for new opportunities or just someone curious about what's on the horizon, staying up-to-date on Web 3.0 is essential.