Top 5 Most Prospective Tokens in the Metaverse.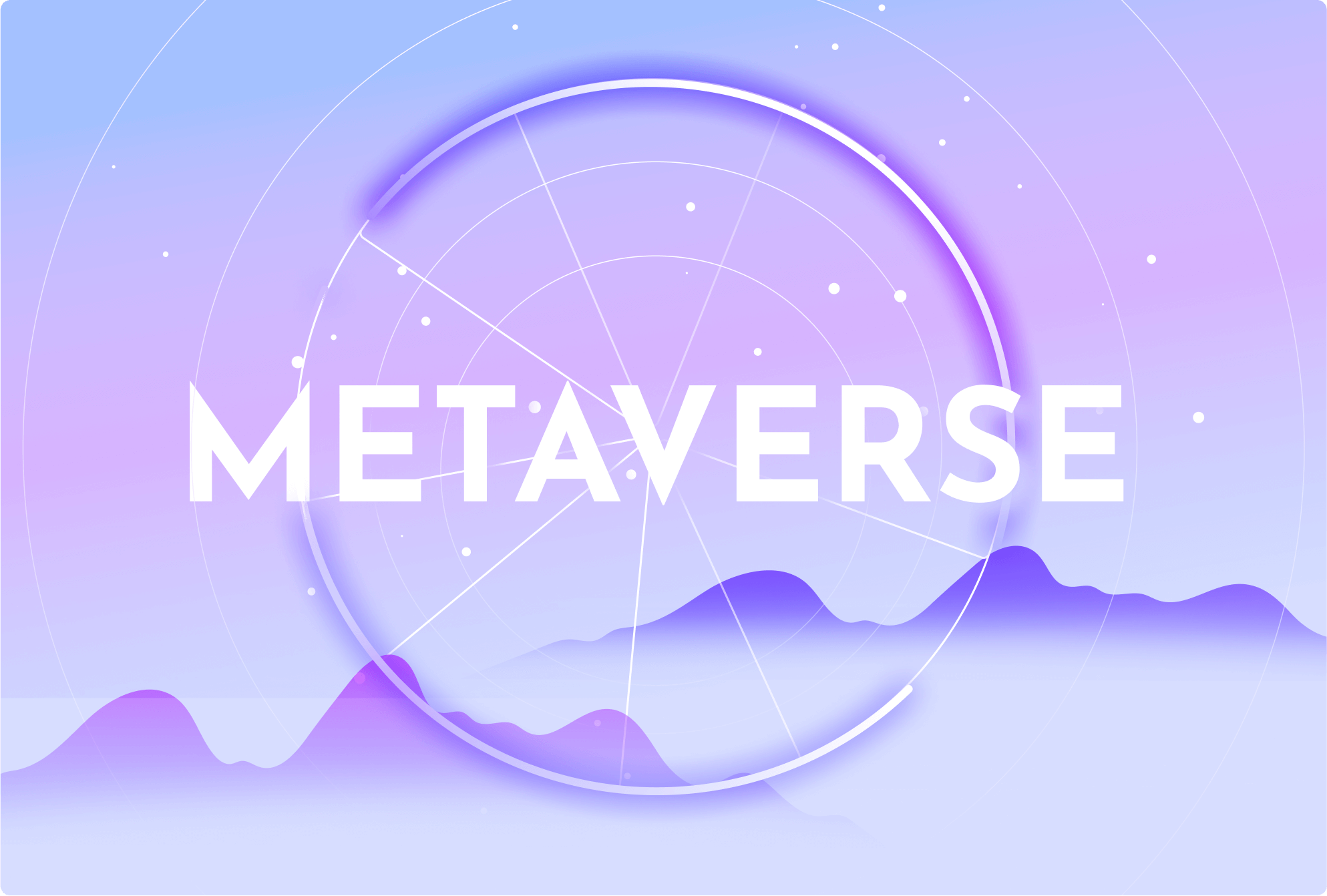 Top 5 Most Prospective Tokens in the Metaverse. Over the past 20 years, information technology has determined the development vector of the main spheres of society: economic, political, spiritual, and social. Thanks to the emergence and rapid development of blockchain technology, which has become the cornerstone of the digital economy and is now a priority for many countries worldwide, automation, digitalization, and digital transformation are key trends in the modern world. The next stage in the transformation of the digital economy is marked by the process of introduction and development of the metaverse.

The metaverse concept is gaining incredible popularity, and for good reason. According to Collins lexicographers' estimates, in 2021, the term "metaverse" was among the ten most actively used words. Today the idea of the metaverse embodies a cultural challenge — the evolution of the Internet and the growing human interaction with virtuality as a consequence. In numerous publications and interviews, executives from leading tech companies, including Meta CEO Mark Zuckerberg and Microsoft CEO Satya Nadella, argue that the metaverse is the inevitable future of the Internet. But in what form is it waiting for us — as a continuous video game, as an immersive version of Zoom, or will it be something revolutionary?

This article will shed some light on what metaverse is, what advantages and disadvantages this technology has, and in which areas of human life it has found application today. In the end, you will learn about the 5 most promising metaverse tokens that are already changing our perception of the virtual world.
What is Metaverse?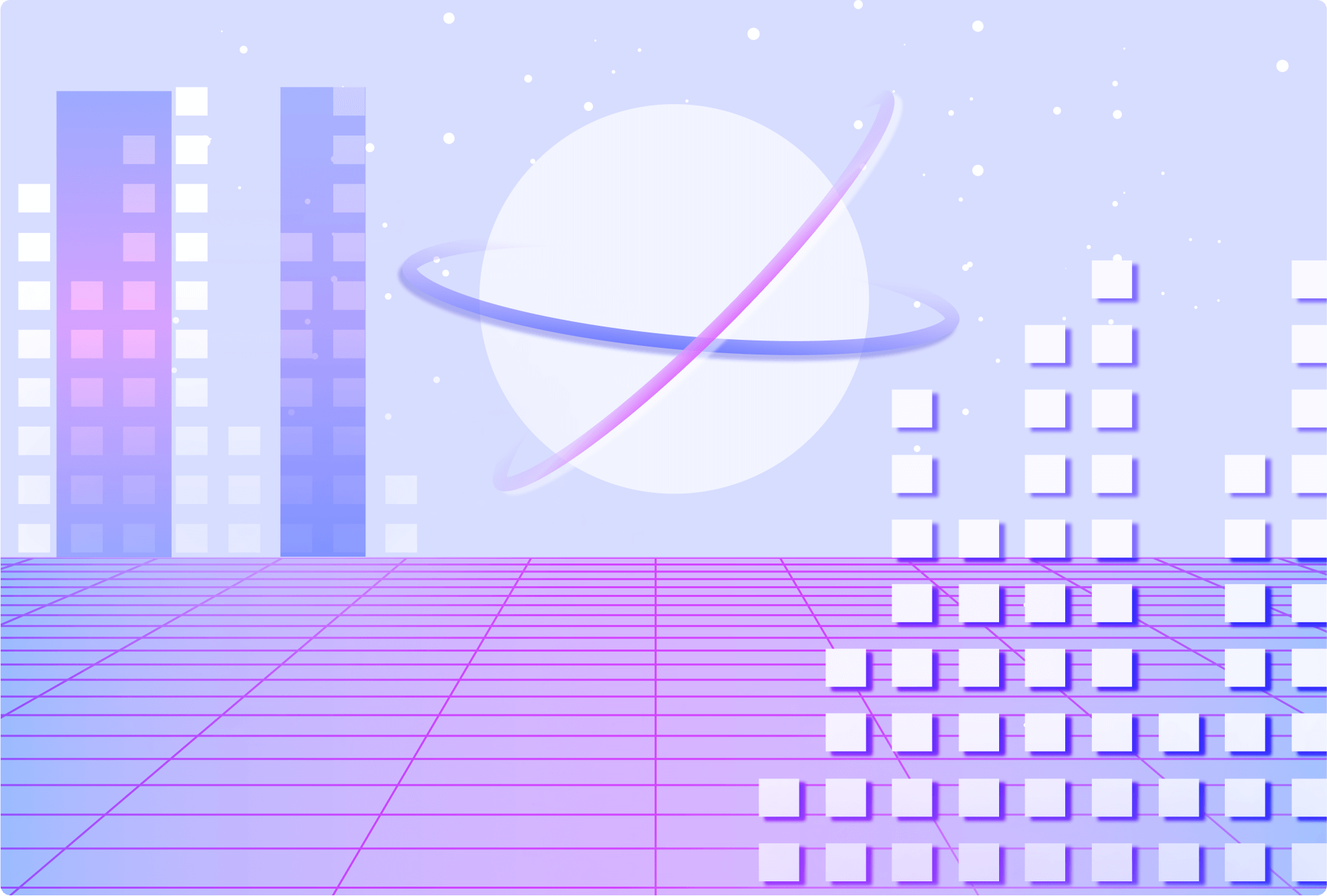 Metaverse is a decentralized virtual world built on blockchain technology based on a three-dimensional electronic environment that incorporates socio-economic and cultural concepts, which also includes virtual reality, augmented reality, blockchain, and social networking principles to create simulated areas of cognitively enriching user activity and communication that resemble reality through human and technological interaction in one system.

Metaverse transcends borders, societies, companies, countries, and civilizations. It can be used for various purposes, such as exploring a new world, playing a game, getting professional advice from a doctor or lawyer (who will be present in Metaverse as their avatars), or attending a business meeting or conference. Instead of a video call, you can walk into a digital room as your avatar: sit down, listen, contribute, or speak in front of other avatars.

The metaverse's potential is only being uncovered theoretically, but the gaming community is working hard to make ideas come to life through the Internet. A variety of integrated services and integrated products are already available to people through the very first elements, which present great opportunities for growth and creative development. Several companies, including Facebook (now Meta), are interested in taking the metaverse to its next level; however, organic growth and evolution are key to making this new world a success. To put it another way, the success of the metaverse depends upon us.

Metaverses are dominated by games at present. However, they offer users a multitude of other benefits, such as artificial intelligence (AI), versatility, and utility, as well as entertainment, arts and culture, shopping, and economic opportunities. It is expected that users will have the opportunity to interact directly with celebrities and public figures and attend virtual concerts or festivals. Moreover, one will always be able to access the virtual world. With new styles, interactions, and play experiences, people will have the opportunity to interact with their favorite brands more engagingly, and brands will be able to stay ahead of the curve.
Benefits and Drawbacks of Metaverse Technology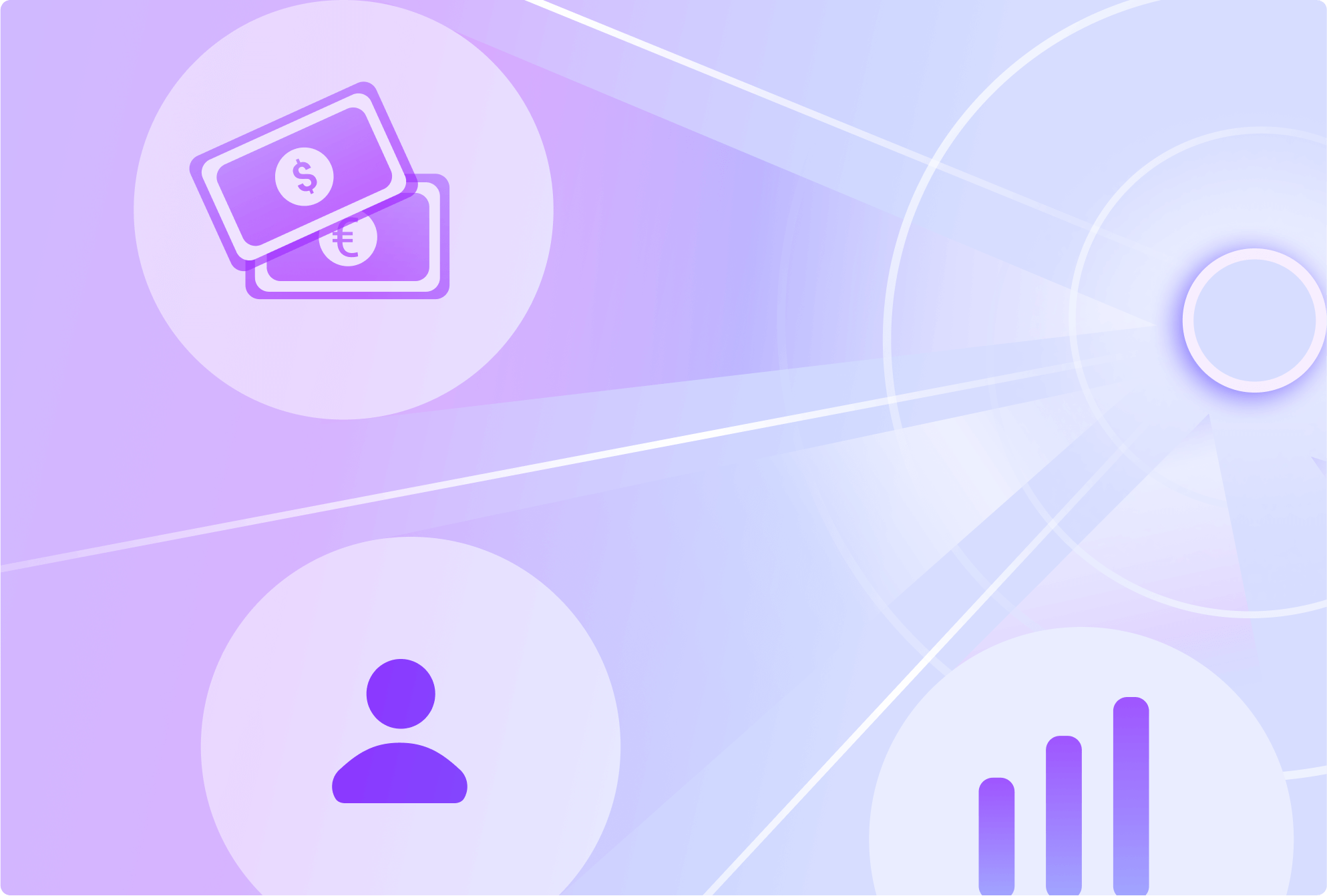 Metaverse, by opening up a whole virtual world where users can interact with each other and with digital content in a three-dimensional environment, is a promising technology, but like any other technology, metaverse has its benefits and drawbacks.

Benefits of Metaverse Technology

To begin with, let's look at the main benefits of this technology.

1. Increasing Social Interaction

In 2020 when the world faced the adversity of a pandemic, went online, and realized the importance of working remotely, all global organizations began to extensively use online communication tools, and the popularity of these tools was growing. Metaverse technology goes beyond these virtual tools because it provides an immersive experience for users who can make the most of the virtual 3D environment. They can interact with their peers as they would in real life. In short, the metaverse provides a highly immersive communication experience and user interaction like no other technology.

2. Expanding Сreativity and Self-Expression Opportunities

Another advantage of the metaverse is that it can provide more opportunities for creativity and self-expression. For example, users can create their own avatars, which are digital representations of themselves, and create their own virtual environments. In addition, many metaverses have built-in editing tools that allow users to add new content and fully customize the data with various settings.

3. Developing Virtual Economy

One thing that will become widely popular in the coming future is the concept of the virtual economy. In this scenario, the metaverse acts as a marketplace for exchanging digital assets with the same economic value. In addition, the metaverse also presents new actions and opportunities in both the real and virtual worlds. It will promote the widespread use of digital currency, cryptocurrency, non fungible tokens, digital currency ownership, blockchain games, and other financial applications.

Drawbacks of Metaverse Technology

Now let's outline the main drawbacks that are inherent in the metaverse technology.

1. Lack of Privacy

One of the biggest concerns of digital technology and its users worldwide is platform security. As participants need to fill in their data, it becomes an additional concern for developers to maintain their privacy. Breaches in security and confidentiality can lead to mistakes and cost organizers their entire reputation. In addition, because metaverse technology is still evolving, developers still need to figure out the absolute security of the projects within this ecosystem. Since it is entirely online, security breaches could be an issue in the near future.

2. Complex Technical Requirements

Despite the great variety of possibilities it offers, the metaverse technology is quite technically complex and requires advanced technical equipment. There are specific requirements for interacting directly with other users, such as virtual reality headsets, gloves, other haptic devices, and so on. Along with this, metaverse access requires the development of blockchain as well as improvements in Internet access technology for faster and more stable connectivity. Not everyone currently has access to fast Internet or these advanced technologies.

3. Socio-Economic Difficulties of Implementation

The Internet today reflects our imperfect reality: the promotion of drugs, alcohol, and other illegal substances, social and economic inequality, violence, and censorship exists on the Web. Some of the worst aspects will likely spill over into the metaverse. It also needs to be clarified how big digital companies can forget about competition and build a seamless universe where, for example, one company can use the technology of another. Moreover, it is still being determined whether the human body will be able to fully adapt to the virtual reality on which the metaverse is based.
Main Applications of the Metaverse Technology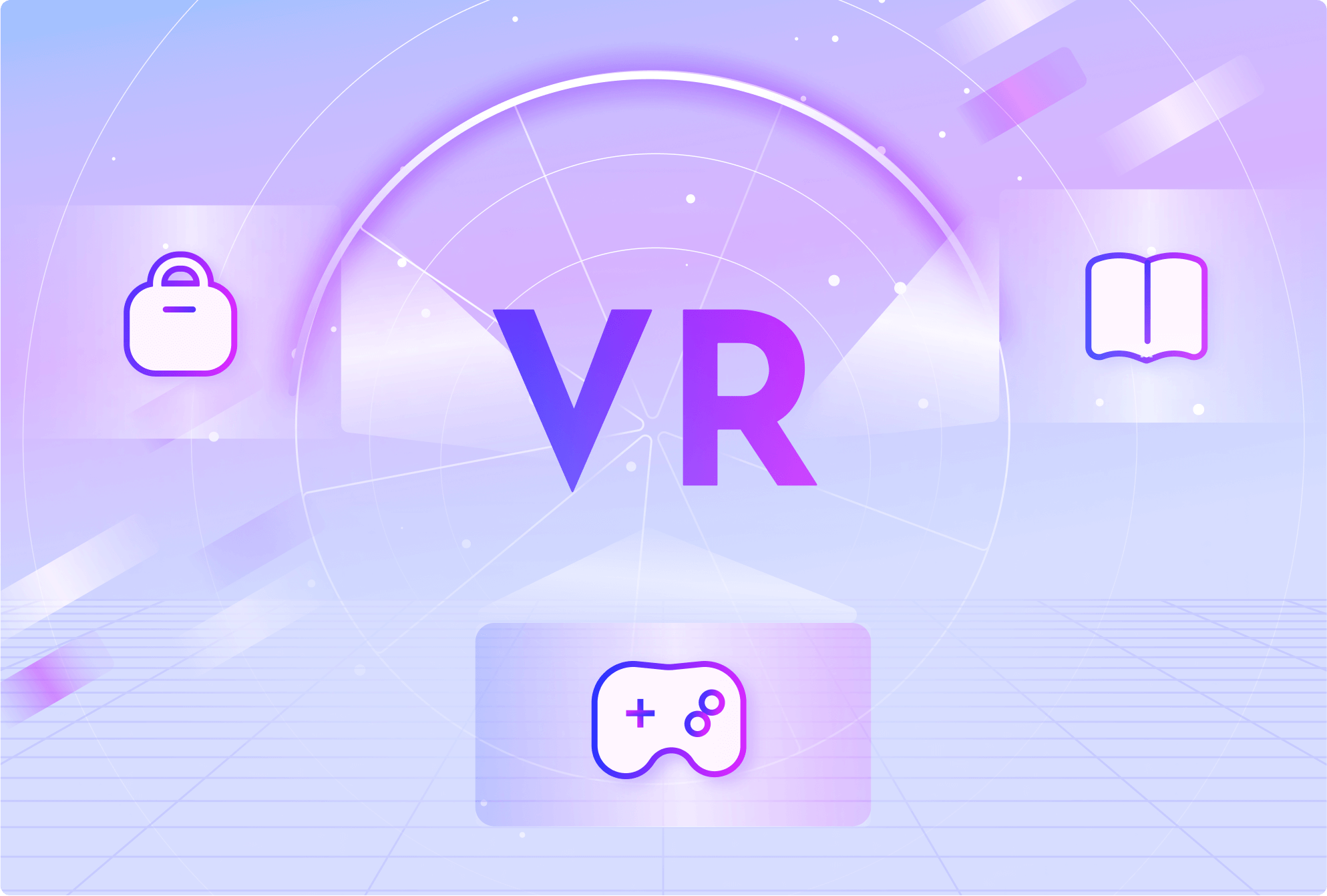 To date, there are many areas of companies engaged in the development and implementation of a variety of projects in the metaverse. Many projects in this area are the implementation of a creative idea that has won the trust of investors. Many metaverses have so-called "tokens," virtual currency within a particular metaverse that users can use for all sorts of internal transactions. Operating on a blockchain, metaverse tokens also enable high-speed financial transactions with the support of smart contracts. Let's take a look at the main applications of metaverse technology today.

Education Sector

Metaverse can be an excellent base for training future specialists in various fields. In addition to simulating almost any practical situation, it allows students and teachers to meet for live communication, hold lectures and seminars, and exchange information. Virtual reality will make it possible to receive education in a remote format without leaving the house. As a student, it will be possible to study and pass exams in the classroom, not physically, but as an avatar of oneself. Today, distant education is a prototype of the process described above, but practical classes must be practiced offline. Medical students will have limitless opportunities to practice skills and knowledge related to first aid, which will occur within the metaverse and only then be applied to work with a living human body.

Workflow/Business

Metaverse offers extensive opportunities not only for education but also for work. Already it is possible to buy a plot of land for cryptocurrency in the virtual world, for example, on the Decentraland platform. Essentially, the user in such a transaction will receive a non fungible token (NFT) of a digital plot of land. Such investments in the future can bring good returns because the volume of the global NTF market is growing. However, the legal framework for their regulation has yet to be worked out.

Metaverse can help solve many technical problems and improve business operations. The inspection and diagnostics of the digitized objects of the production process in the virtual world superimposed on the real one could be much easier, more comfortable, and safer. Metaverse capabilities are also applicable in railroads, airports, and maritime transport.

Game Industry

For video game lovers, the metaverse forms just the perfect setting: the effect of complete immersion and presence. Having created your avatar, the user will be able to communicate with other players. Especially relevant now in games, where you can get virtual income, which is then easy to exchange for things that are present in the metaverse. Metaverse projects such as The Sandbox or Decentraland allow you to create and monetize your own creative projects. Based on the Ethereum blockchain, the decentralized virtual reality platform Decentraland provides users with a vast palette of possibilities. You can create art, buy and resell digital real estate, and play games. The Sandbox might be of particular interest to people in the arts because they get NFT tokens for contributing to the virtual world as copyrights for their works.
Top 5 Most Prospective Tokens in Metaverse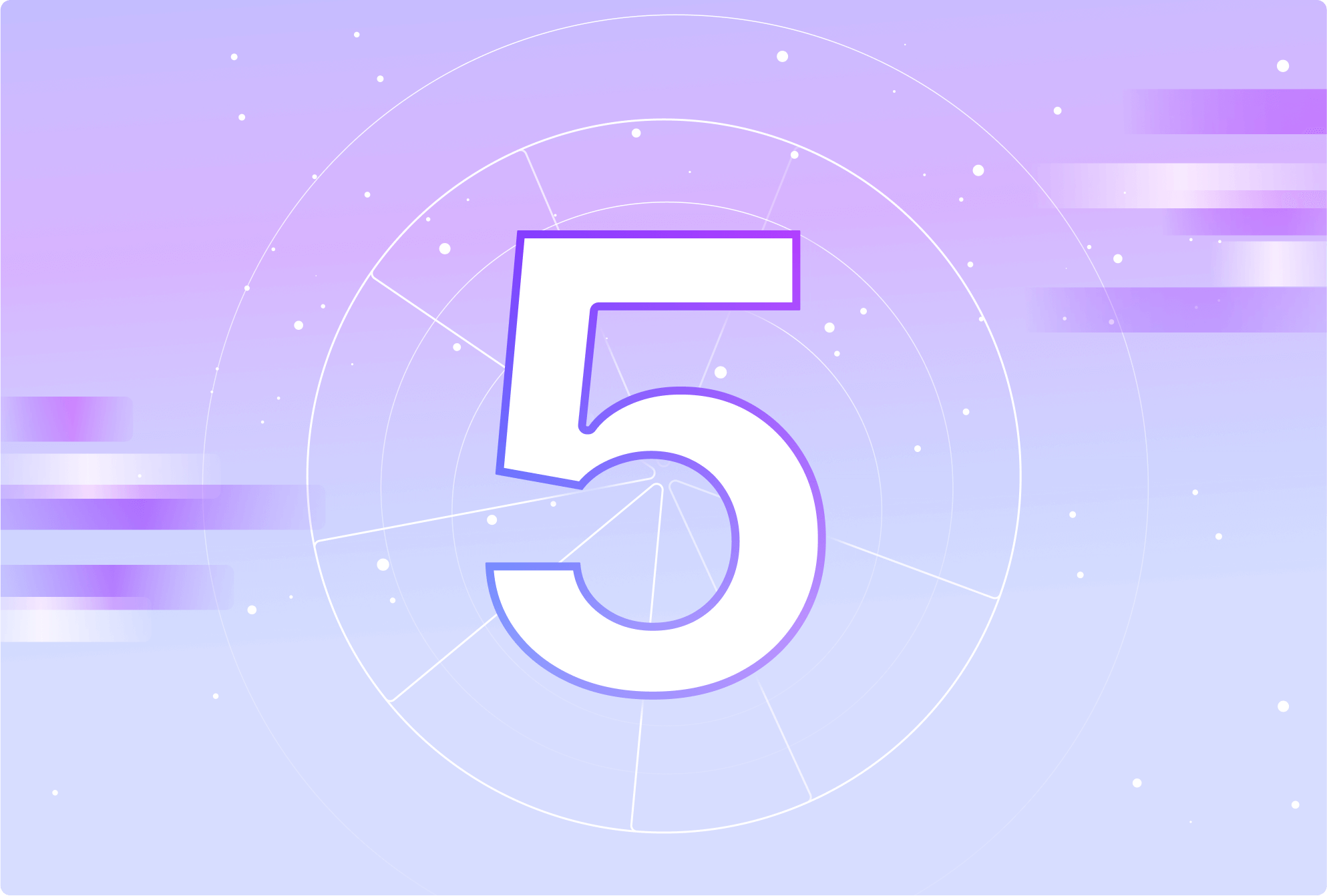 Now that you have gained knowledge of what the metaverse is and where it is implemented, it is time to take a look at the top metaverse tokens that are getting more attention every day.

1) Decentraland (MANA)

Decentraland (MANA) is a global "digital real estate" exchange where you can buy and sell property, as well as set up galleries and museums with NFT, create your own games with the ability to simulate your own avatar, as well as buying clothes and accessories for him, built on a decentralized virtual reality platform based on Ethereum blockchain.

Decentraland is based on the cryptocurrency MANA, which can be used to buy land. Owning a MANA token allows users to interact with the platform, customize their avatars and more. In addition, the token gives users the ability to vote on policy updates, participate in LAND auctions, and decide on suggestions to improve the platform.

2) The Sandbox (SAND)

The Sandbox Game is a multiplayer online game that uses blockchain technology with the elements of decentralized finance (DeFi) and non fungible tokens (NFT). The Sandbox is a metaverse game in which players can buy and sell "Lands," create and sell their "Assets" — NFT tokens — and participate in project management, determining the vector of its further development.

This metaverse has its own internal cryptocurrency, SAND — ERC-20 token, which is needed to access the gameplay, buy assets, and participate in voting. Players can create content and then sell it for crypto, converting the proceeds into fiat currency. Today, more than thirty sites trade this token, including allowing the exchange from fiat or other cryptocurrencies. Prospects depend on several factors — the rate of discovery of the universe, the activity of staking, the success of the advertising campaign, and the launch of the mobile version. The creators of the project have truly grand plans.

Highstreet (HIGH)

Highstreet is a decentralized metaverse in the form of an MMORPG game, allowing trading between different people and companies. From the beginning, it seeks cooperation and interaction with the blockchain industry. The token for the Highstreet platform is HIGH. Thanks to NFT, the HIGH token allows users to buy ownership of real-world items. In addition, users can simply spend time playing the game and completing quests to earn in-game tokens.

There are several different regions and islands on metaverse Highstreet, including Solera, a large continent. Each of them has its own unique features, both in terms of graphic design and economics. The "building blocks'' of the universe are hexagonal tiles on which objects can be built. Depending on the combination of areas, players may be able to develop individual tiles or entire regions. The game has a scenario: tribes of mysterious ducks living all over the area. Players must coexist peacefully with them, as each wants to take the lead and rule over all parts of the land. The two groups have developed a trade relationship built on the fur trade. This partnership is a lasting guarantee of peace, facilitating transactions in the metaverse.

4) Theta Network (THETA)

The concept behind the Theta network is broad enough to revolutionize video streaming and video content distribution worldwide. The Theta network is a decentralized video streaming platform where users' computing resources are redistributed among other users as they watch video content. The Theta Network uses an open-source protocol designed to decentralize streaming services. In addition, the exclusive nature of Theta Network's blockchain provides narrower functions such as peer-to-peer streaming, live sports, education, conferencing, television, and movies.

The network uses fuel in the form of the TFUEL token to pay for transactions, with functionality similar to "gas" in the Ethereum or NEO networks. TFUEL serves as a means to pay for transactions such as setting up caching nodes or creating smart contracts. This asset can be earned, for example, through TNETA stacking, providing caching power to other users, or interacting with the Theta.tv platform.

5) Axie Infinity (AXS)

Axie Infinity is a symbiosis of a cross-platform game and a social platform for earning NFT and ERC-20 tokens. On the surface, it is an analog of a farm in which the user has to move to the fantasy world of Lunacy, inhabited by creatures resembling Tamagotchi and Pokemon. Users can create content, interact and trade with other players, and participate in the social life of the project. In fact, it is a unique digital ecosystem on its own platform and Ethereum blockchain.

Axie Infinity is known for its engaging gameplay that attracts users from all over the world. The main task in a peculiar universe is creating and developing mythical Axie creatures. The pets in the game are NFT tokens owned by the users. Axies creatures can take various forms represented by more than 500 different body parts, including parts of aquatic organisms, animals, birds, insects, plants, and reptiles. Features of each class type come in four different rarity scales: common, rare, ultra rare, and legendary — and Axies can have any combination of body parts, making them very versatile and often rare and unique.
Conclusion
Metaverse technology has become a real breakthrough in the use of virtual reality for various kinds of tasks in everyday life. The systematic emergence of new projects within this technology demonstrates the great interest of developers in combining the real and virtual worlds into one, which will allow a new perspective on familiar things. Moreover, the metaverse concept, being entirely based on blockchain technology, is well established as a promising and profitable direction, so investing in its projects can be a great idea. In any case, the digital future is just around the corner, and soon, the moment will come when virtual reality technologies will transform our world beyond recognition.