Apple's Stock is Set for a Massive Breakout.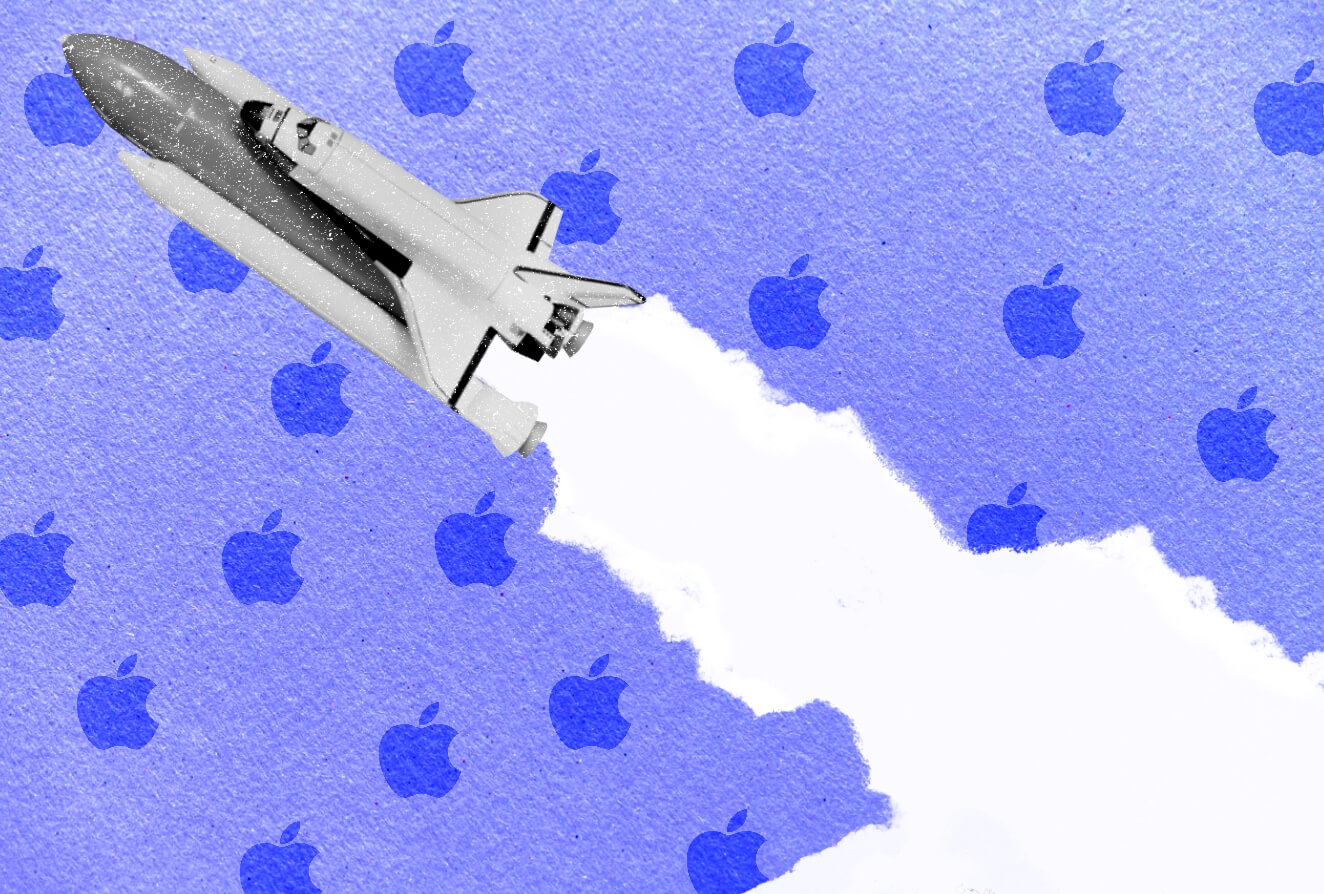 Apple (AAPL) - is the stock market's face in many ways. It is the largest individual public stock position of Warren Buffett's Berkshire Hathaway (BRK.B). Warren Buffett's largest publicly traded company in the United States has an approximately $2.5 trillion market capitalization. It has the highest weighting in the S&P 500 and Nasdaq and is also a Dow Jones Industrial Average component. It is also one of the most popular investments among investors.

On the first trading day of 2023, Apple stock hit a 52-week low, but its downtrend ended there. The Cupertino, California-based tech giant's shares are now up more than 21% year to date, and they are on the verge of a breakout.


Apple's upside breakout could have a massive impact on stocks, not only because of its size but also because of sentiment. But, one snag is the Federal Reserve's interest rate decision and subsequent news conference on Wednesday afternoon. This has the potential to either jumpstart or derail the breakout.


Mega Cap tech has recently been trading much better, which helped us identify the looming breakout in Microsoft (MSFT) - Perhaps it's the turn of Apple now.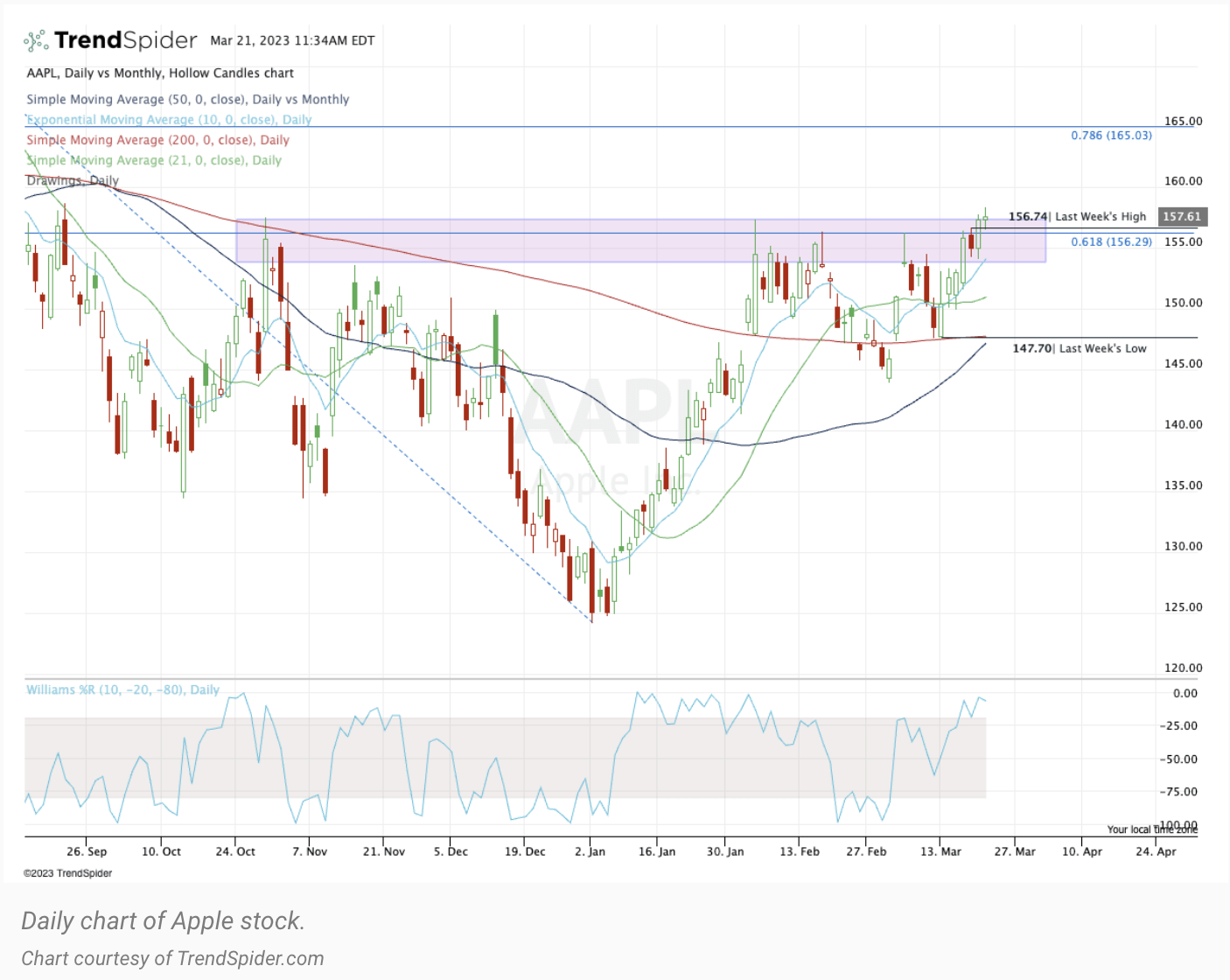 As shown in the chart above, Apple stock is currently circling last week's high of $156.74. It provides the bulls a weekly up rotation and increases the potential upside. However, we must consider more than just last week's high.

The stock is attempting to gain traction above the fourth-quarter high of $157.50 - a quarterly-up rotation - and the 61.8% retracement at $156.29. Also, remember that the $155 to $157.50 range has provided some stiff resistance in recent months. If Apple stock can clear this area and give the bulls a large breakout - a potential trim spot around $165 - The 78.6% retracement of the more extensive range is found there. Once more, a lot depends on whether the Fed expects a bullish or bearish reaction to its rate hike announcement.

And what about the downsides? Bulls want the stock to maintain its position above $154 and the 10-day moving average. Below this level, the $147.50 area may be reintroduced.

But for now, we are only interested in how the current breakout zone is handled.