Account Unification, aka Merge – Brought By B2BinPay v18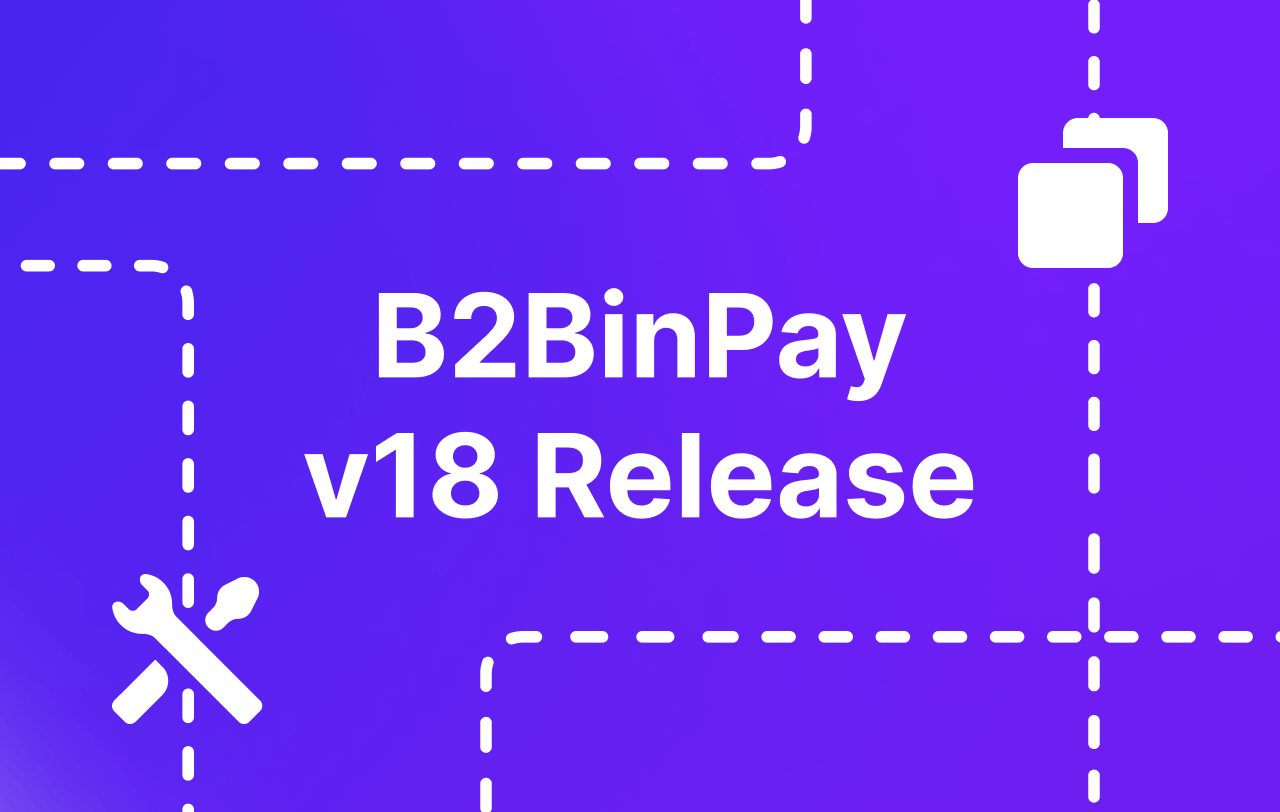 Following the impactful v17 update, B2BinPay continues introducing further enhancements for its clients with the launch of Version 18. This latest version is a significant advancement for B2BinPay users and is now readily available.
Version 18 debuts a unified account system, integrating Merchant and Enterprise models. This integration facilitates easier management of cryptocurrency transactions. Additionally, the version features a revamped frontend and improved regulatory compliance, elevating user experience and security.
Let's discuss the specifics of these updates and their implications for B2BinPay users.
Account Unification Explained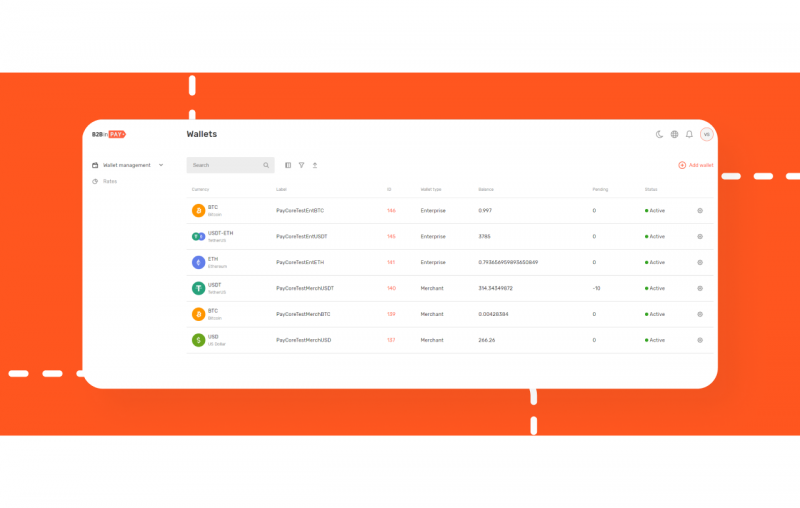 Version 18 of B2BinPay introduces a major shift for its clients – the unification of accounts, referred to as the Merge. This represents a new direction in how services are delivered. Below are the advantages this consolidation offers to B2BinPay users.
Streamlined Account Structure
B2BinPay has restructured its account system, removing the distinction between Merchant and Enterprise users. A single account now provides access to the features of both wallet types. This modification simplifies the registration process, enabling clients to easily join the platform without understanding complex details about each wallet type from the start. This efficient method allows businesses to quickly engage with B2BinPay's services and concentrate on their primary business functions.
Smoother Client Onboarding and Operations
The process for client onboarding has been simplified to a single, uniform step with a standard one-time fee for all clients. Post-onboarding, clients have the liberty to select and switch between wallet services as their business requirements evolve without incurring additional costs or navigating complex administrative processes. This straightforward approach respects clients' time and facilitates their growth at each phase.
New Front-End and Greater Functionality
The v18 update introduces a refreshed appearance for B2BinPay, aligning with the B2Broker family's design ethos, and offers more than just a visually appealing interface. Enhancements in the system's speed and security provide a sturdy and dependable front end. Core features that users are accustomed to have been maintained, ensuring a seamless transition to this updated platform.
Here are the primary areas that have been extensively updated.
Wallets & Transfers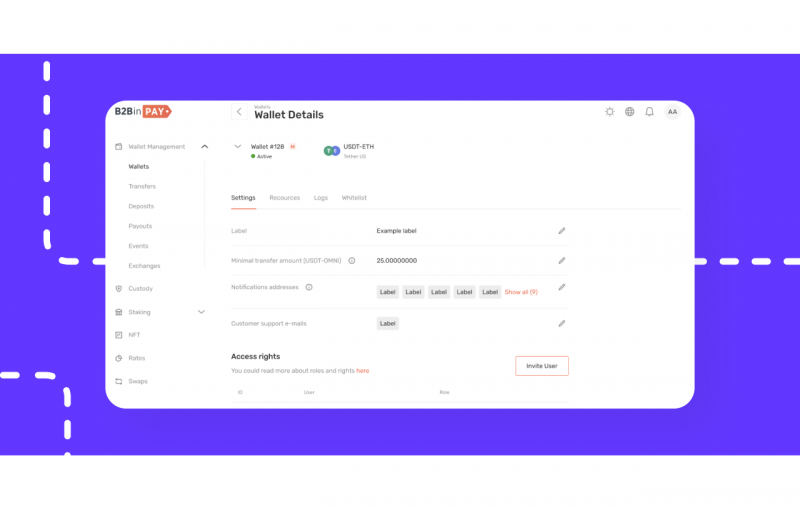 The design and processes of the wallets and transfers pages have been refined, leading to fewer clicks and reduced loading times. The interfaces for payouts, bank withdrawals, and exchanges have been streamlined, making financial operations more direct and saving time for users.
Updated Account Menu
B2BinPay has overhauled its account management interface, making it more user-friendly and secure. Adjusting settings, handling API permissions, and personalising profiles have become more straightforward with the new Account Menu. The addition of two-factor authentication (2FA) introduces an extra layer of security. The Payment Page has also been redesigned, reflecting the new design philosophy and guaranteeing secure financial transactions.
Flexible Invoice Management

B2BinPay has eliminated the previous 7-day limit on merchant invoice expiration, introducing the ability to customise invoice timelines. This flexibility aligns with the varied business processes of individual clients.
New Help Desk Experience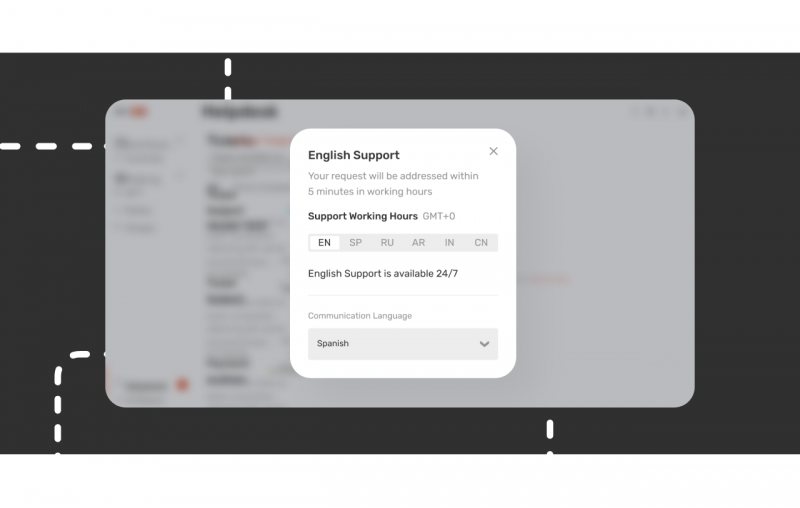 The Helpdesk user experience has seen some great improvements, offering more accessible multilingual support and a clear schedule. The introduction of sticker notifications for incoming messages simplifies staying informed and responsive.
Rates Interface Improvements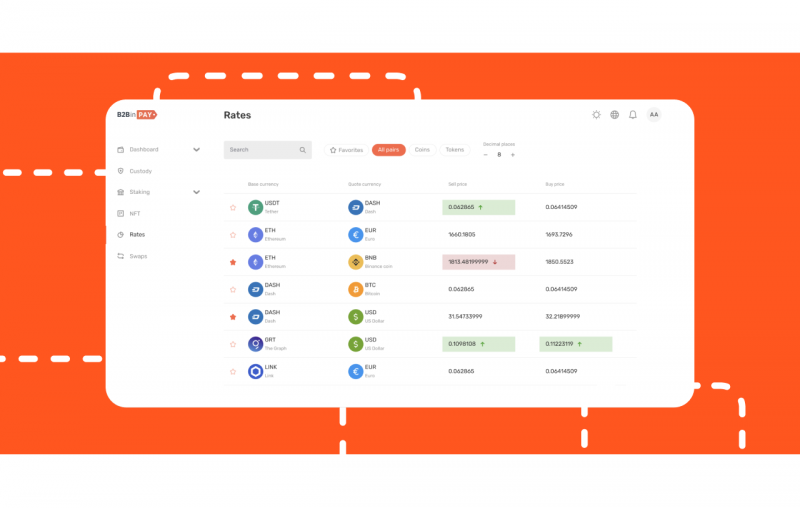 The user experience for Rates now includes improved favourites and filtering features. Rates have been relocated from the wallets menu to a top-level menu, simplifying access and increasing efficiency for clients in managing currency rates.
FATF Travel Rule Compliance

B2BinPay maintains strict adherence to regulatory compliance and transparency in its operations. In line with this, B2BinPay has collaborated with Notabene, a new Travel Rule solution provider, to meet the Financial Action Task Force (FATF) Travel Rule requirements.
The FATF Travel Rule is a regulatory standard that requires collecting and sharing personal information in cryptocurrency transactions to prevent money laundering and other illegal activities. As a Virtual Asset Service Provider (VASP), B2BinPay must share specific information about the originators and beneficiaries of fund transfers. This rule is essential in identifying suspicious activities and preventing fraud in crypto transactions.
Final Thoughts
As a leader in cryptocurrency payment solutions, B2BinPay enables businesses worldwide to manage crypto transactions securely, efficiently, and cost-effectively. The company is committed to providing top-notch, secure, and user-friendly payment systems, and the latest v18 release strongly reflects this dedication. To learn more about B2BinPay's advanced offerings, visit the website.