Big Tech's AI Trend Draining Billions of Cubic Meters of Water.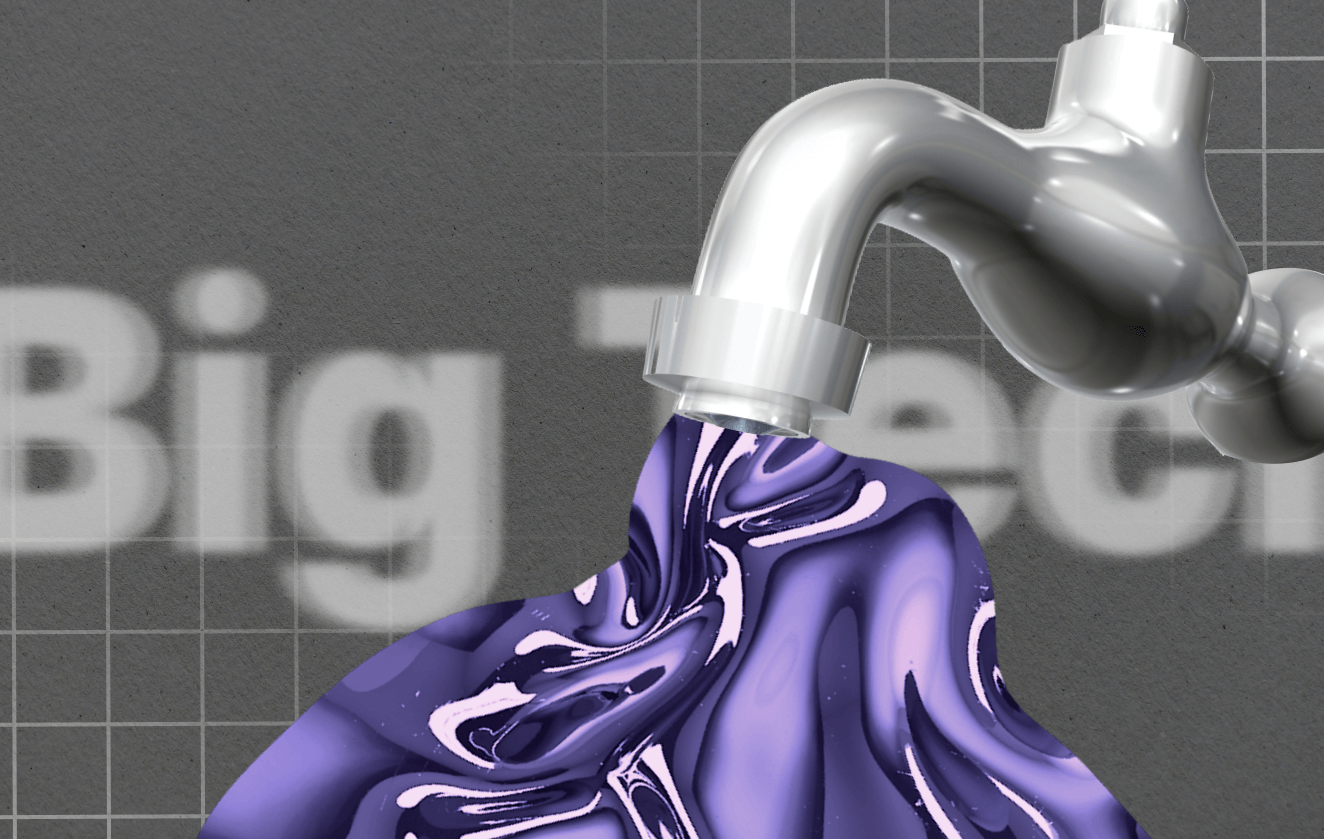 AI trend giants Google, Microsoft, and Meta consume more water for server cooling than Denmark.Here is why: Artificial intelligence (AI) is undeniably transforming industries and shaping the future, but a lesser-known aspect of its colossal impact is the staggering amount of water it guzzles. According to a recent study, AI Trend like tech giants Alphabet's Google, Microsoft, and Meta Platforms collectively consumed more than 2 billion cubic meters of freshwater in 2022, primarily for server cooling and electricity usage. This water usage dwarfs Denmark's annual total withdrawal and underscores a growing environmental concern.
Training and maintaining AI models like GPT-3, developed by OpenAI, GPT by Alphabet's Google, and Bing Chat by Microsoft demand vast amounts of water for cooling power-hungry data-center servers. Researchers from the University of California Riverside and the University of Texas at Arlington emphasized that AI's rapid expansion has mainly remained unnoticed in terms of its significant water footprint.
Shaolei Ren, an associate professor of electrical and computer engineering at the University of California, Riverside, explained that data centers are incredibly water-intensive. He estimates that training GPT-3 in Microsoft's cutting-edge U.S. data centers consumes approximately 5.4 million liters of water over a span of two to four weeks. Even a simple conversation with GPT-3, involving 10-50 questions and answers, requires the equivalent of a 500ml bottle of water. Ren and his colleagues anticipate that the water consumption will surge for GPT-4, a model with a substantially larger size.
The water dilemma is already a pressing issue for Big Tech, with companies highlighting "water stewardship" in their sustainability reports and striving to become "net water positive" by replenishing more water than they use in their operations by 2030. Google, for instance, reported that in 2022, its total water consumption in data centers and offices amounted to 5.6 billion gallons. To put it in perspective, that's the equivalent of irrigating 37 golf courses annually in the southwestern United States.
Microsoft and Meta Platforms' Facebook have also pledged to be "water positive." In its sustainability report, Microsoft disclosed consuming 6.4 million cubic meters of water in 2022, 1.7 million more than the previous year. Microsoft addresses water consumption by reducing usage intensity and replenishing supplies in water-stressed regions where it operates.
Meta Platforms, Facebook's parent company, acknowledged that its data centers contribute significantly to water use. The company's global footprint attributes the highest percentage of energy use, water consumption, and greenhouse gas emissions to its data centres. Increasing their efficiency is paramount in achieving net zero operations and a net zero value chain, Meta emphasized.
These revelations underscore the urgent need for the tech industry to address the environmental consequences of AI's rapid proliferation. As climate change deepens water challenges worldwide, a commitment to investing in technologies that reduce both energy and water consumption is essential. Tech giants must find innovative ways to balance their AI advancements with responsible water use to protect our planet's precious resources.