Coinbase Is in The New Crypto Bull Market. It Also Applies to Its Stock.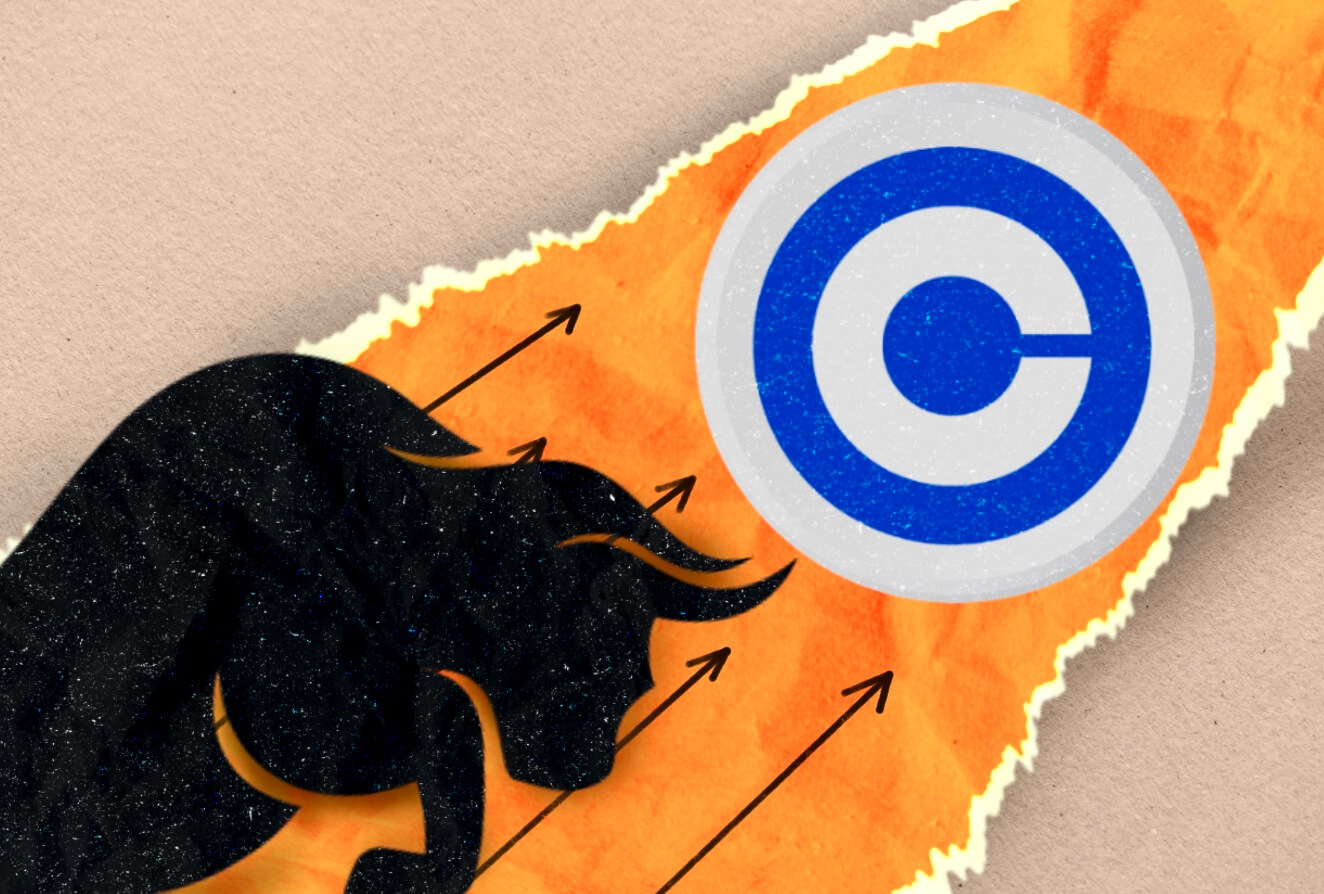 Coinbase Global has received a stunning upgrade, with one analyst seeing a case for the cryptocurrency broker's shares to skyrocket nearly threefold amid a new hot streak in the price of Bitcoin and other digital assets.

Bo Pei, an analyst at US-based Tiger Securities, raised Coinbase (COIN) from Hold to Buy, lifting his price objective to $200 from $65. This makes him by far the most optimistic of the more than 20 experts polled by FactSet.

On Tuesday, Coinbase stock closed at $75.14. The stock last traded above $200 a year ago.

Pei stated in a Monday note that cryptocurrency and Coinbase had begun a new bull run.

He and his colleagues feel that crypto price is the primary aspect to consider when investing in Coinbase. They anticipate that a cryptocurrency bull market will result in a tremendous revenue increase.

Indeed, cryptocurrency prices have proven to be a critical element for Coinbase stock for a variety of reasons. Not only is Coinbase a stock that frequently changes in lockstep with the price of Bitcoin, but the broker's fundamental business remains mired in fee-based crypto trading, despite increased efforts to diversify. Bull markets drive its main audience of retail investors to purchase digital assets, but bear markets, like the current one, drive investors away and reduce income.

And digital assets are on a roll. Although Bitcoin remains considerably below its late 2021 high at $69,000, the largest cryptocurrency has risen 70% this year from the depths of a bear market. The price had reached its highest level since June when the crypto crisis accelerated due to a series of bankruptcies.

"Our thesis assumes that a new crypto bull market has begun and Coinbase's revenue and profit could recover to its 2021 level when Coinbase was trading at above $200," said Pei. The analyst also pointed to historical trends in Bitcoin price moves — including anticipation of the next "halving," which decreases Bitcoin issuance — as further evidence of the bullish streak, along with upside for Ether prices.

Yet, Pei sees several concerns for Coinbase, the most significant of which is regulation. In the last year, politicians and authorities in the United States have taken a closer look at cryptocurrency firms. Criticism has only increased after FTX's collapse and the failures of two banks that supported the digital-asset market.

The failures of Silvergate Capital and Signature Bank originally weighed on cryptocurrency prices, but Bitcoin has since recovered in reaction to broader fears about banks that have seized the United States.

"The recent Bitcoin rally after the Silicon Valley Bank crisis suggests investors have started recognizing Bitcoin's value as a decentralized and transparent asset," said Pei. That puts the analyst in the camp of bulls who see the recent rise in prices as evidence that traders are flocking to Bitcoin as a result of its principles of financial decentralization — even though there may be something else at play. Stresses in the banking industry have been an unintended consequence of the Federal Reserve raising interest rates over the last year to control inflation — a trend that has also hammered Bitcoin. With bank fractures developing, traders now expect the Fed to be more lenient, with rates perhaps being slashed this year, which would raise prices.

This doesn't affect Pei's belief that Coinbase would gain from a new crypto bull run, but it does highlight how susceptible Bitcoin and Coinbase, like many tech firms, are to changes in US monetary policy.