HP Enterprise Stock Rallies as Profits Beat Expectations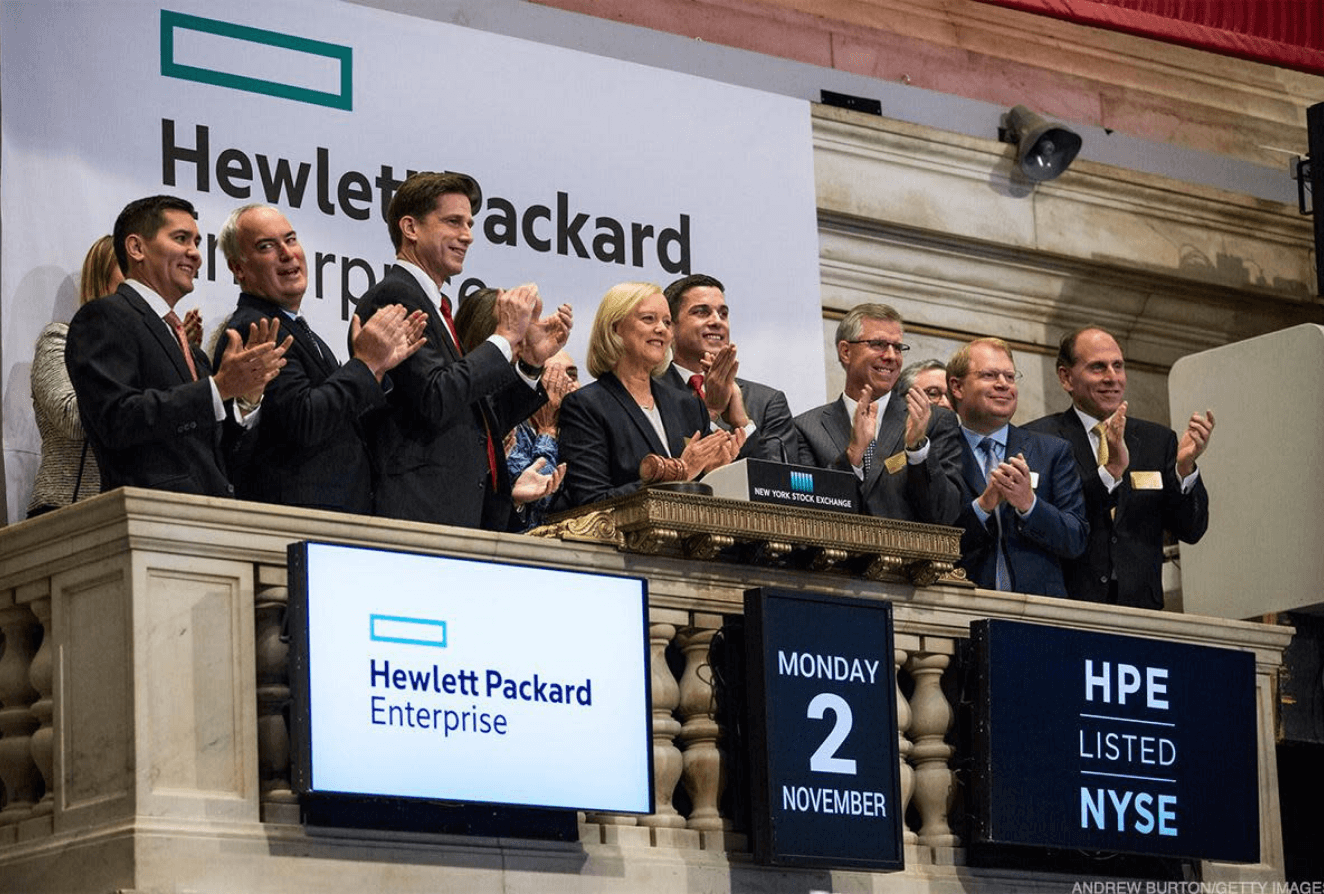 Hewlett Packard Enterprise reported higher-than-expected profits and raised its fiscal year-end earnings outlook finishing in October.

HP Enterprise (HPE) announced sales of $7 billion for the fiscal first quarter ended Jan. 31, up 2% year over year and in line with Wall Street predictions. The enterprise hardware, storage, and networking infrastructure supplier reported adjusted earnings of 53 cents per share, above the management guidance of 42 to 50 cents per share management had told investors to expect. Profits were 39 cents per share under generally accepted accounting standards, above the forecast range of 19 to 27 cents.

HP Enterprise was up 4.7 percent to $16.13 in premarket trade Wednesday, the morning following results.

HP Enterprise stated orders were up 20% year over year, with "as-a-service" orders up 136 percent—the business is attempting to move more of its traditional hardware to a subscription model. This was the company's third consecutive quarter of 20% order growth, and the backlog continues to expand as a consequence of component shortages.

The gross margin was 33.9 percent on a non-GAAP basis, up 20 basis points, or hundredths of a percentage point, from the previous year. On a sequential basis, the gain was 90 basis points.

The firm reported a negative $577 million in free cash flow, which is attributed to a combination of regular seasonal variables and "strategic inventory measures in response to high customer demand."

For the April quarter, the business anticipates non-GAAP earnings of 41 to 49 cents per share, which is slightly over the Street's average estimate of 44 cents.

The business continues to estimate revenue growth of 3% to 4% adjusted for currency but has increased its profit forecast for the whole year. HP Enterprise now forecasts adjusted earnings per share of $2.03 to $2.17, up from $1.96 to $2.10. HP Enterprise is now projecting a GAAP earnings per share range of $1.36 to $1.50, up from a previous range of $1.24 to $1.38.

According to CEO Antonio Neri, the firm had a "good performance" in the quarter, with high demand and profitability. "We're really optimistic about the new year," he remarked. Neri said that the firm witnessed significant momentum in its Aruba networking business, which increased bookings by 35% and sales by double digits.

Neri stated that the business is still experiencing shortages of low-level components like voltage regulators and microcontrollers, which are expected to persist through the second half of 2022.

HP Enterprise repurchased $130 million of shares in the third quarter and expected to repurchase at least $500 million of stock for the whole year, he added.

The business reported $901 million in sales from its "intelligent edge" sector, an increase of 11%. Revenue from high-performance computing and artificial intelligence was $790 million, up 4%. Revenue from computing was $3 billion, up 1%. Storage sales were $1.2 billion, down 3% from the previous year. Additionally, financial services revenue was $842 million, a 2% decrease.

When asked about the company's recent favorable court ruling in a decade-old UK civil case involving predecessor Hewlett-acquisition Packard's of software company Autonomy, Neri noted that the judge overseeing the case is currently reviewing the original request for $5 billion in damages and has indicated that the actual outcome will be "considerably less" than the requested amount. He said that any proceeds may be distributed to shareholders as dividends or share repurchases or reinvested in the firm.