Nvidia's AI Shift Powers Up Company's Profits Despite Gloomy PC Chip Demand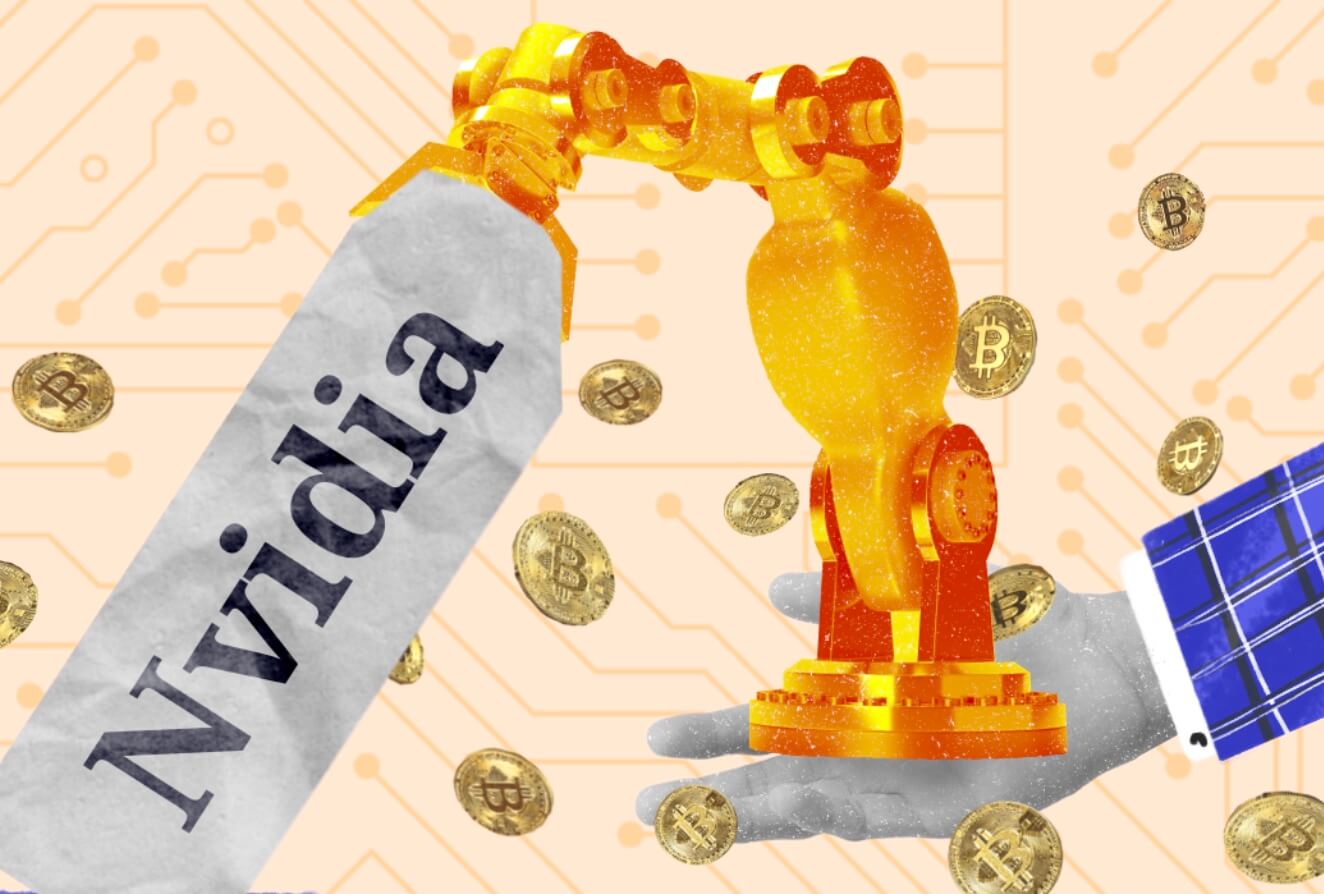 Nvidia's shares saw a surge during after-hours trading due to the upbeat revenue expectations for the company's current quarter earning results, signaling that their foray into AI processors is aiding in compensating for the dreary demand for PC chips.

The company released its report on Wednesday, announcing that its gross sales in the three-month period ending April will amount to approximately $6.5 billion — an impressive figure surpassing analysts' predictions of $6.35 billion.

The data is clear: Nvidia's strategic shift into the world of AI computing chips has been hugely successful.

Nvidia CEO Jensen Huang and his team have leveraged their decades-long expertise in graphics processors to become a major player in the market for artificial intelligence hardware. Nvidia's chips are well suited for enabling computers to process huge amounts of information and teaching software decision-making algorithms due to their parallel processing capabilities.

Additionally, on Wednesday, Nvidia unveiled its own cloud-based AI platform in partnership with Oracle, Microsoft, and Google to enable the use of NVIDIA GTX machines for artificial intelligence processing. According to Jensen Huang, these services can be easily accessed through a web browser.

The new service, which will be supported by other cloud service providers, will assist businesses that lack the technical knowledge to develop their own AI systems.

In an interview, Huang highlighted how ChatGPT helped business decision-makers understand the potential of AI. However, right now, it is mainly an all-purpose software system; its real strength will come from customizing it to fit each company's own requirements, which can help them refine and enhance their services or products, he pointed out.

"It's a wake-up moment for the capabilities of AI," the CEO of Nvidia said. "The challenge is there is no such thing as one AI model for everyone. This is where we can be of great value to the industry."

On Wednesday, Nvidia shares closed at $207.54 in New York, which resulted in a remarkable 8.9% increase.

Nvidia's incredible performance in the Philadelphia Stock Exchange Semiconductor Index this year has been remarkable, as the stock price has risen by 42%. Investors are pouring money into Nvidia, propelling it to be the world's most valued chipmaker once again and believing that demand for AI systems like ChatGPT will create more demand for NVIDIA products.

Nvidia's dependence on the PC market for a large chunk of sales still dragged on its results last quarter, though not as much as feared by experts. Computer makers have been slashing chip orders in an attempt to work through stockpiles of unused inventory.

The corporation's gaming division, which is primarily reliant on the PC market, earned $1.83 billion in revenue last quarter, which is a 46% decrease. Still, it exceeded the average expectation of $1.6 billion. Data center revenues increased 11% to $3.62 billion, lower than the $3.86 billion average forecast.

Total sales declined 21% to $6.05 billion, the second decline in 13 quarters for Nvidia. The net income of 88 cents per share, excluding certain items, beat analysts' expectations by 7 cents. The revenue was projected at roughly $6 billion.