People Are Running Out Of Money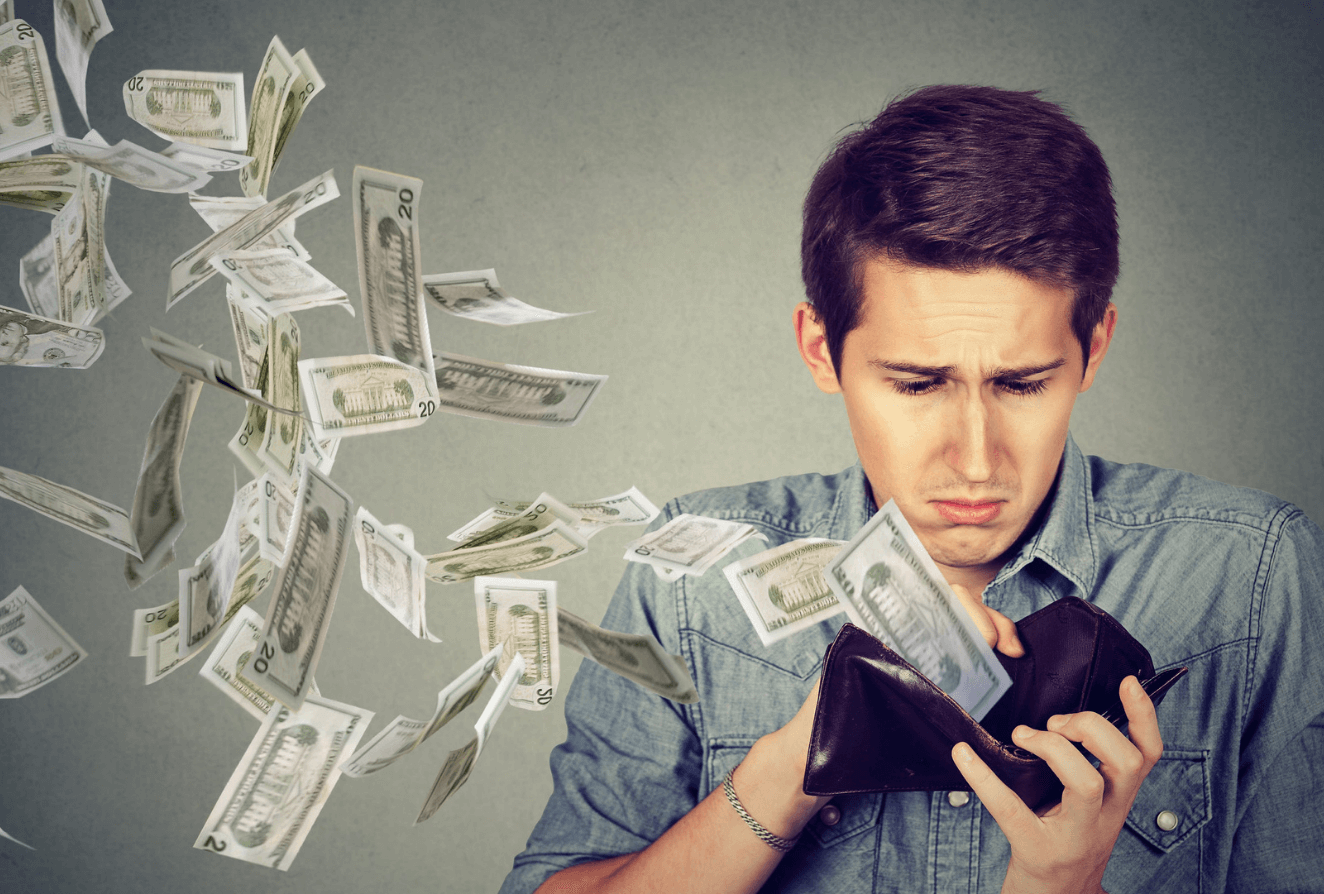 One of the labor shortage's mysteries is the lack of wages: How long can those who choose not to work go without a paycheck?

Nobody knows for sure, but hints are appearing. The economy is still recovering from the COVID devastation, and hiring is still strong. However, Americans are reporting greater trouble paying regular payments, not less, and is most likely tied to the expiration of government assistance programs that have kept millions afloat over the previous 20 months.

In the Census Bureau's "household pulse" poll conducted in May the previous year, 46.7% of respondents said they had no problem paying their typical household costs. By December, the figure had dropped to 39.9%. During the same period, the percentage of people who say it's a little, considerably, or extremely difficult to pay their bills increased from 45.9% to 49.9%. (The remaining 10% or so did not respond to the question.)

Because the economy has been continuously recovering, the deterioration in family finances is not attributable to more unemployment or lower salaries. However, the last stimulus funds were made in the first half of 2021, and emergency federal unemployment benefits were terminated in September. With inflation at 6.8%, purchasing power is diminishing while help is drying up.

"There are families who are running out of money," says TLR Analytics' Philippa Dunne. "It's becoming more difficult for them to pay their expenses. The expiry of extended unemployment insurance benefits and stimulus funds has harmed family budgets."

There seems to be a lot of employment available for those that need to work. Employers report 10.6 million job opportunities, virtually the highest number ever. Unfilled positions reached an all-time high in 2021, as COVID-related abnormalities wreaked havoc on the labor sector. Some working parents must now contend with inconsistent school schedules and a severe lack of affordable child care. Several million prospective employees may be too afraid of contracting COVID on the job to return. Federal assistance money has provided a financial cushion for millions more, allowing them to postpone a return to work or hang out for a better job longer than they may have been able to previously. A record-high quit rate—the percentage of employees who choose to leave their jobs—indicates that workers have new leverages, and they're exploiting it.

If employment is available, individuals who are beginning to feel the squeeze should have little problem getting a paycheck or finding new work that pays more or gives more flexibility. However, the labor market may not be as open as aggregate statistics show. According to job searchers, organizations tend to publish advertising merely to see if they can entice an ideal applicant, who never shows up, keeping such positions available forever. Not every employer is increasing wages and perks. Some parents are unable to locate work that allows them to care for their children or ailing family members.

Financial constraints may worsen. Another key component of federal help, the enhanced child tax credit, expires in December, and it's unclear if Congress will extend it. The basic child tax credit remains in place, but the expansion provided additional benefits of hundreds or thousands of dollars to qualified families. It also allowed such families to get half of the credit in advance, either a monthly bank-account direct deposit or a cheque in the mail. According to the December Census, 39% of child tax credit beneficiaries (almost 20 million families) spent the money, most likely on essential goods. 38% of those polled said they used the money to pay down debt, while just 26% claimed they saved it.

One unexpected result of the COVID-19 crisis was a general improvement in family finances, even though many economists anticipated growing unemployment to make things considerably worse. Much of the credit goes to Congress's $6 trillion in relief initiatives. Consumers also became frantic savers since it was difficult to spend money when shops closed or it was dangerous to go out. Savings increased from 8.3% before the outbreak to 33.8% in April 2020. It remained high for the following 15 months, providing a financial buffer while firms fought to return to normalcy.

That margin is vanishing. According to Census statistics, the savings rate decreased to 6.9% in November, and more individuals are now utilizing credit cards to pay for ordinary costs. A saving supercycle has now given way to "dissaving," which occurs when individuals squander their excess and begin to borrow more.

None of this suggests that the economy will be in grave danger in 2022 since growth remains strong, and jobs should return until the Omicron COVID strain starts to trend down. However, worse economic conditions for at least some Americans will affect political choices in 2022 and will almost certainly have an effect on the midterm elections.

In Washington, rumors are circulating about another round of aid for businesses and possibly some struggling consumers. If it happens, it won't be nearly as large as last year's $2 trillion packages. Still, it will reignite debates between liberal politicians who believe Washington should do more and conservatives who believe it has already gone far enough.

President Biden's "build back better" legislation is also still alive and well, with Democrats hoping to approve it by the end of February. One of the most contentious topics is whether to extend the enhanced child tax credit for another year or longer or to return to the baseline amount permanently. This plan might also contain child care support and other measures to aid employees who have been sidelined in their careers. The problem for 2022 is how much assistance they genuinely need.