These Big Cap Stocks Are Moving the Most Today.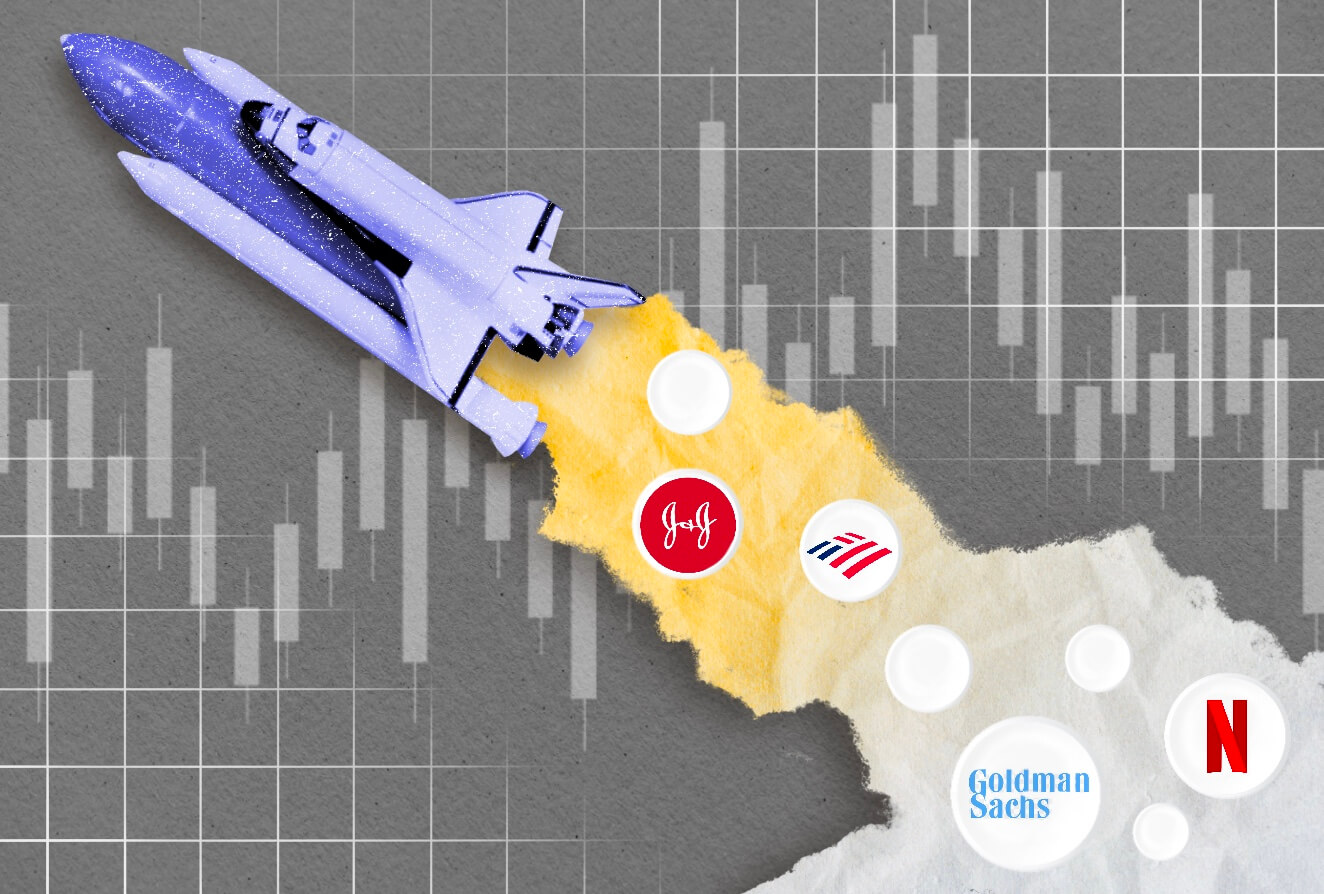 Stock futures were largely up on Tuesday, thanks to earnings results from Bank of America, Goldman Sachs, and Johnson & Johnson, as well as China's economy rebounding at a faster-than-expected rate in the first quarter.
These big cap stocks were primed to move. 
Bank of America (BAC) will release first-quarter profits before the stock market starts. FactSet analysts predicted BofA to post earnings of 81 cents per share, up from 80 cents a year ago. The business, like other banks, is expected to receive an increase in net interest revenue due to the Federal Reserve's interest-rate rises during the last year. In premarket trade, the stock gained 0.8%.
Investors will be looking at the results from Bank of America and Goldman Sachs to see what they say about the dynamics in the troubled banking industry as well as the overall health of the US economy. Goldman Sachs (GS) is also scheduled to disclose first-quarter profits before the market begins. Goldman Sachs increased by 0.9%.
Johnson & Johnson (JNJ) will also disclose quarterly profits before the market opens. These big cap stocks gained modestly ahead of the report, which might include information regarding Kenvue, the soon-to-be-separated consumer health company, and the talc lawsuit.
Lockheed Martin (LMT) and Bank of New York Mellon (BK) are also set to announce profits before the market opens on Tuesday.
Netflix (NFLX) continues to be the undisputed leader in the streaming video business. However, Netflix has struggled to demonstrate real growth. Netflix updated Wall Street after the stock market closed when it published first-quarter profits. In big cap stocks, Netflix rose 0.6%.
After Wall Street closes on Tuesday, United Airlines (UAL) will disclose first-quarter profits. United's result follows that of Delta Air Lines (DAL), which posted first-quarter adjusted earnings that fell short of analysts' expectations but said its forecast for the second quarter was "strong."
Ericsson (ERIC) American depositary receipts slumped 5.2% in premarket trade after the Swedish telecoms firm said it expects the operational situation in 2023 to continue choppy this year, following lower-than-expected first-quarter results.
Nvidia (NVDA) was up 1.7% in premarket trading to $274.68 after HSBC upgraded the chip maker's shares to Buy from Reduce and upped the price to $355 from $175, according to the Fly.
J.B. Hunt Transport Services (JBHT) posted first-quarter results that fell short of Wall Street expectations, as revenue fell 7% due to lower freight volumes.