Best Bitcoin Wallets in 2023: Comparing Features, Security, and Usability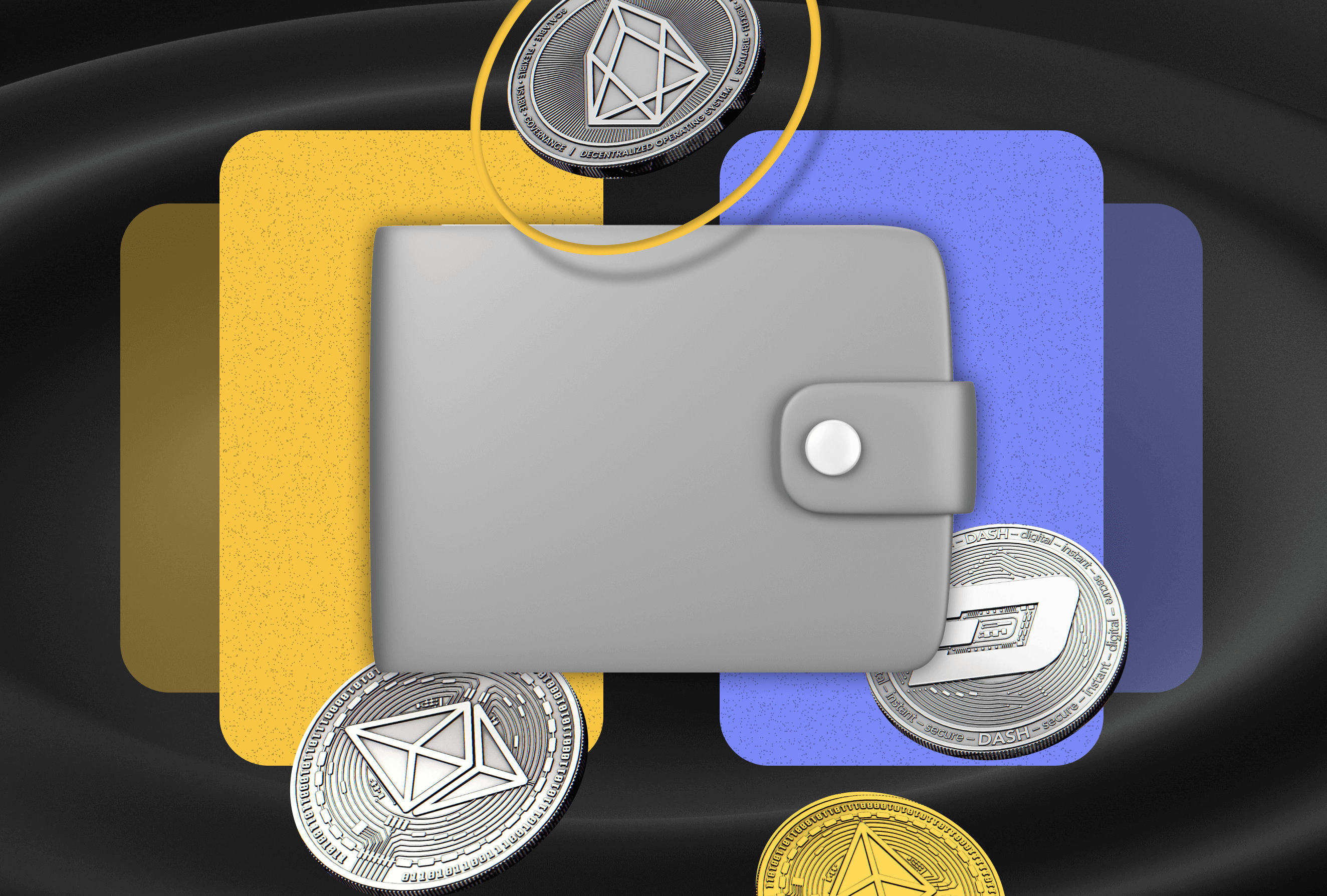 Bitcoin, the dominant cryptocurrency in the market, has gained enormous popularity as a decentralised digital currency. According to CoinMarketCap data, there are currently 48.2 million wallet addresses holding Bitcoin, and this number is trending upward.
As more individuals and businesses embrace cryptocurrencies, the need for secure and user-friendly wallets to store and manage these digital assets has become paramount. In this article, we will explore the best Bitcoin wallets available in 2023, focusing on their features, security measures, and usability.
Key Takeaways:
The purpose of your BTC wallet is to protect your private keys from unauthorised access and to make your transactions as quick and simple as possible.
Crypto wallets can be cold, hot, hardware, software, and more.
Different types of wallets have different security protocols and levels of usability.
Introduction to Bitcoin Wallets
Before diving into the best Bitcoin wallets, it's essential to understand the fundamental concept of a crypto wallet.
A cryptocurrency wallet is similar to a traditional bank account but with some key differences. While a bank account uses an account number linked to your identity, such a wallet utilises a unique string of numbers and letters known as a public key or wallet address. This address is used to send and receive Bitcoin transactions and is publicly accessible on the blockchain.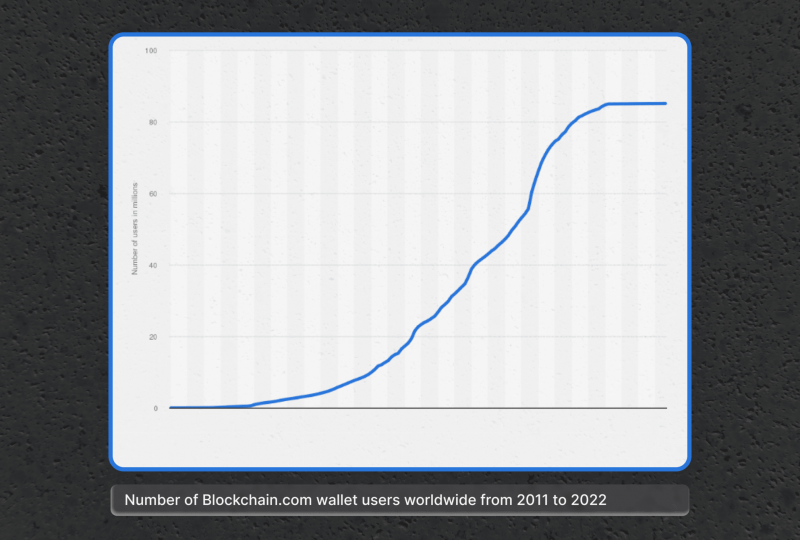 These wallet addresses are pseudonymous, meaning that they can be used multiple times without revealing the identity of the user. Wallet addresses have also been designed to be irreversible, meaning that once a transaction is made, it cannot be reversed.
Besides public keys, Bitcoin also requires the use of private keys, which are only known to the user. Private keys are used to sign transactions, making them valid and binding.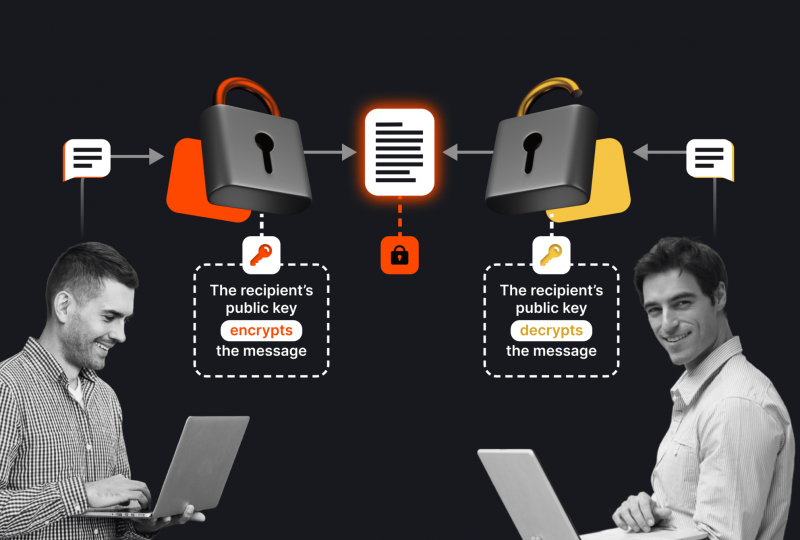 Private keys are supposed to be kept secret and never shared with anyone. If the private keys are compromised, the user's Bitcoin can be stolen.
Fast Fact:
The number of Bitcoin transactions per day is currently about 611220 as of 17th of September, 2023. This is an increase of 146.6% from the same day last year.
A crypto wallet's private keys are perhaps its most important component. In order to ensure that your crypto holdings aren't stolen or lost, these keys must be protected and stored in a secure manner. This can be done by using a trusted wallet, which encrypts the private keys and provides additional layers of security. Further, users should never share their private keys with anyone else, as this could lead to the theft of their Bitcoins.
Types of Bitcoin Wallets
Bitcoin wallets come in various forms, each with its own set of benefits and drawbacks. There are several different classifications in the world of crypto wallets. Let's examine them more closely:
Hardware and Software Wallets
Hardware wallets are physical devices that store a user's private keys offline. They offer the highest level of security as they are not connected to the Internet, making them immune to hacking attempts. It is estimated that there are approximately 5 million users of hardware wallets, with Ledger and Trezor being two of the primary hardware options.
Software wallets, by contrast, are digital wallets that can be installed on computers or mobile devices. Software wallets come in a variety of versions, such as those for desktops, mobile devices, and web-based wallets.
Hardware wallets are more secure because they are completely offline, whereas software wallets are online, making them vulnerable to hacking attempts. Hardware crypto wallets are also more expensive to purchase and maintain, whereas software wallets are free to download and use. Thus, software wallets are more popular than hardware options.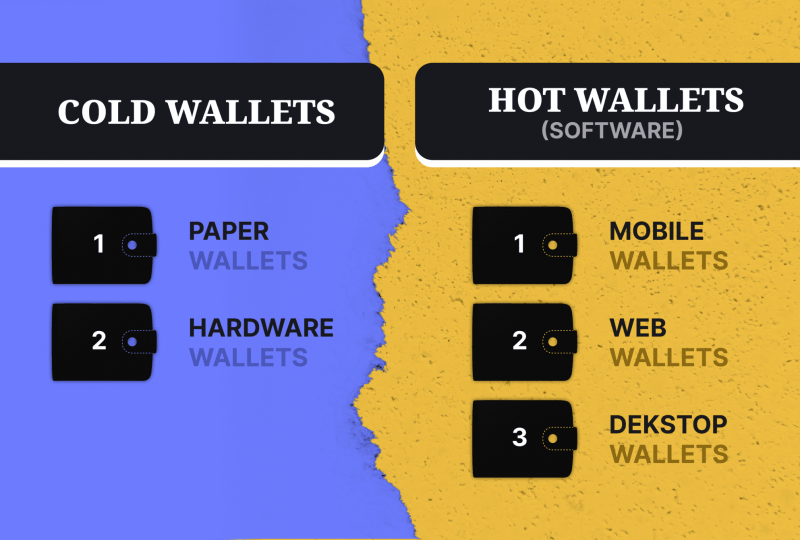 Hot and Cold Wallets
Hot wallets are connected to the Internet and provide easy accessibility to Bitcoin holdings. They are best suited for frequent transactions and small amounts of cryptocurrency. Trust Wallet and Exodus are examples of hot wallets known for their user-friendly interfaces.
Cold wallets, on the other hand, are offline wallets that prioritize security over accessibility. They are used to store larger amounts of Bitcoin that are meant for long-term investments. Cold wallets, such as hardware and paper wallets, ensure that private keys are kept offline, away from potential threats.
Best Bitcoin Wallets in 2023
Now that we have a clear understanding of the different types of Bitcoin wallets, let's explore the best options available in 2023. These wallets have been selected based on their features, security measures, and user experience.
Exodus: The Best for Beginners
Exodus is a user-friendly wallet suitable for beginners entering the world of Bitcoin and cryptocurrencies.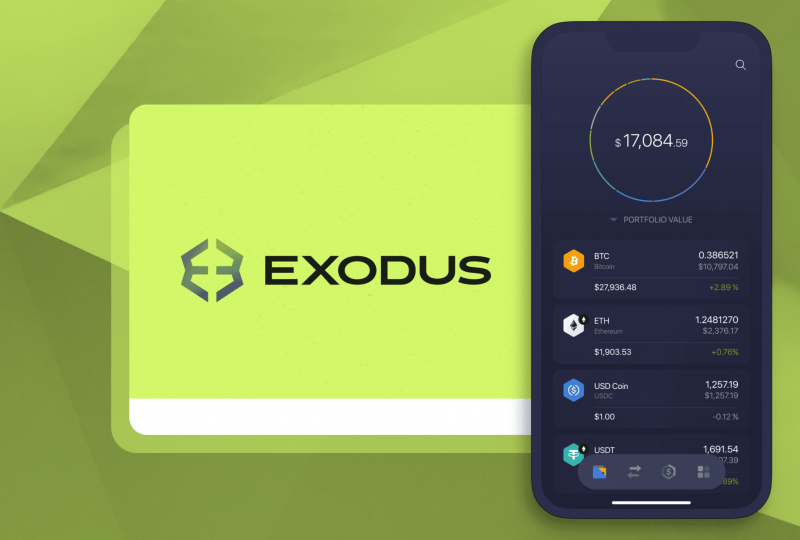 This wallet provides a seamless experience for storing, managing, and exchanging your digital assets. With its intuitive user interface and built-in support for over 260 different cryptocurrencies, Exodus makes it easy for newcomers to navigate the crypto space.
Additionally, Exodus offers features such as cryptocurrency purchases, quick asset swaps, and the ability to earn passive income through staking.
Key Features of Exodus:
Desktop and mobile wallet available for Windows, Mac, Linux, iOS, and Android
Supports Bitcoin, as well as over 260 different cryptocurrencies
Simple and intuitive user interface
Integration with hardware wallets, including Trezor
Staking capabilities for earning passive income
Ledger Nano X: The User-Friendly and Secure Option for Your BTC
The Ledger Nano X is widely regarded as one of the best crypto wallets if you are looking for a secure storage option. It is equipped with military-grade encryption, a two-factor authentication process, and a built-in screen for easy viewing.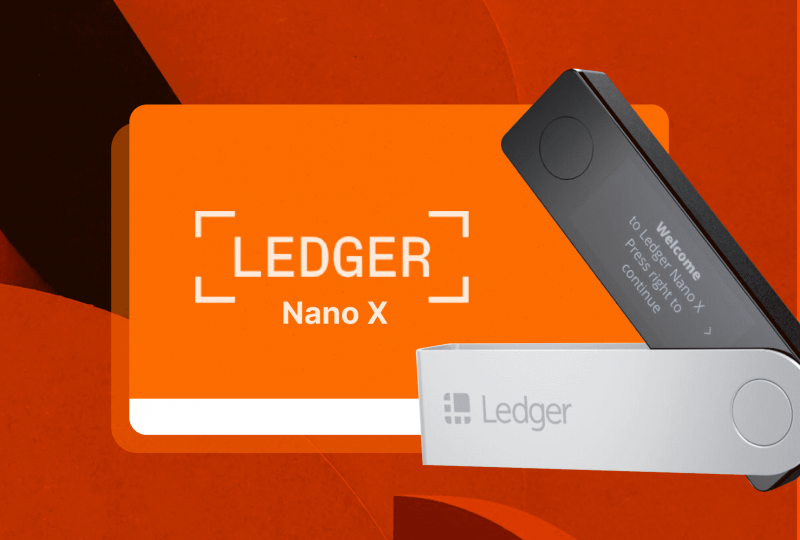 With its compact design resembling a flash drive, the Ledger Nano X allows you to store your private keys offline, reducing the risk of unauthorised access. Furthermore, the device connects to your computer or smartphone via Bluetooth, making it convenient to manage your digital assets on the go.
It costs $149 and is backed by the company's warranty. The device is also compatible with a wide range of cryptocurrencies, making it a versatile option for storing your digital assets.
Key Features of Ledger Nano X:
Crypto hardware wallet with cold storage capabilities
Large screen for easy navigation
Supports more than 5500 different cryptocurrencies
Bluetooth connectivity for seamless integration with devices (USB-C is also supported)
Allows the installation of up to 100 applications at the same time
Trezor Model T: The Most Secure Bitcoin Storage Solution
When it comes to security risks, the Trezor Model T stands out as one of the safest Bitcoin wallets on the market. This cold wallet features a square touchscreen display that connects to your computer via USB. The private keys are stored on the device, which is not connected to the Internet, providing an extra layer of protection against potential online threats.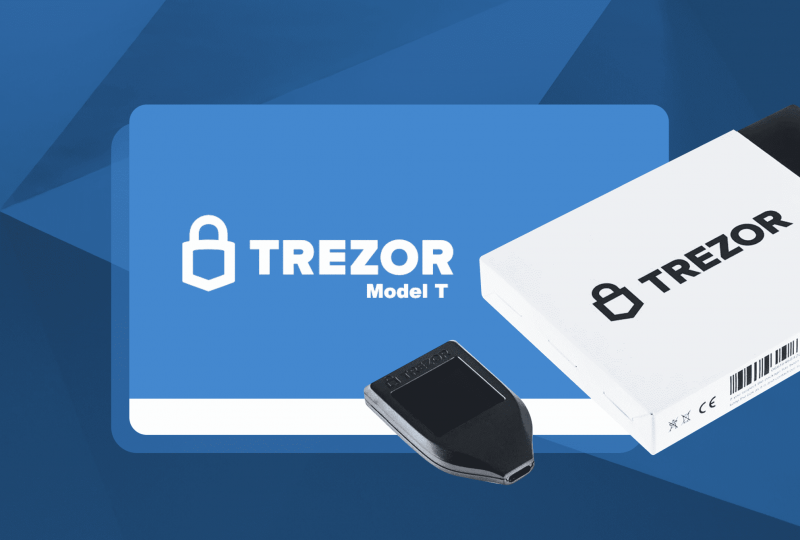 In many ways, the Trezor Model T is very similar to the Ledger. However, unlike the previous option, this one also gives you access to third-party crypto exchanges through its website. The wallet supports over 1,500 different tokens, making it a versatile option for users with diverse crypto portfolios.
The Trezor Model T is a great choice for experienced cryptocurrency users, but it may be too complex for novice users. Beginner users may prefer a wallet with fewer features and a more straightforward user interface.
In terms of cost, the Trezor Model T is a bit more expensive than its competitor ($219), but it is well worth the investment for those looking for a secure, feature-rich wallet.
Key Features of Trezor Model T:
Hardware wallet with a touchscreen display
Secure storage of private keys offline
Supports over 1,500 different coins and tokens
Implementation of the reliable security protocol
MicroSD to encrypt your codes is supported
Clear display for easy verification of transaction details
Trust Wallet: The Best Mobile Wallet for Bitcoin
For those looking for a mobile wallet to store their Bitcoin, Trust Wallet is an excellent choice.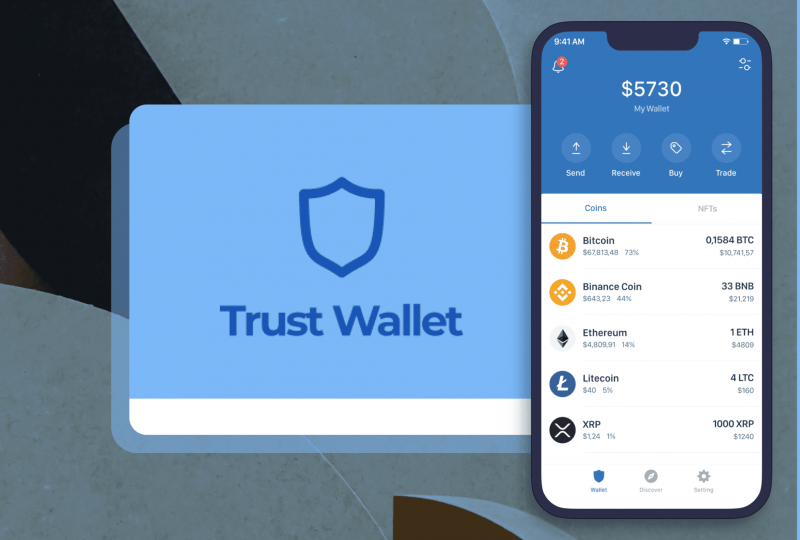 Developed by Binance, one of the largest cryptocurrency exchanges, Trust Wallet offers a user-friendly interface and a wide range of features. With Trust Wallet, you can securely store crypto assets, make seamless transactions, and even participate in decentralised finance (DeFi) activities.
The wallet also supports the purchase of cryptocurrencies using fiat currencies, providing a convenient on-ramp for new users.
Key Features of Trust Wallet:
Mobile wallet available for both iOS and Android devices
Supports over 4500 different cryptocurrencies and 65 blockchains
Non-custodial wallet, giving users full control of their private keys
Integrated decentralised exchange (DEX) for easy asset swaps
Access to DeFi lending and staking opportunities
Electrum: The Best BTC-Only Wallet for Experienced Users
For experienced Bitcoin users who prefer a lightweight and feature-rich wallet, Electrum is an excellent choice.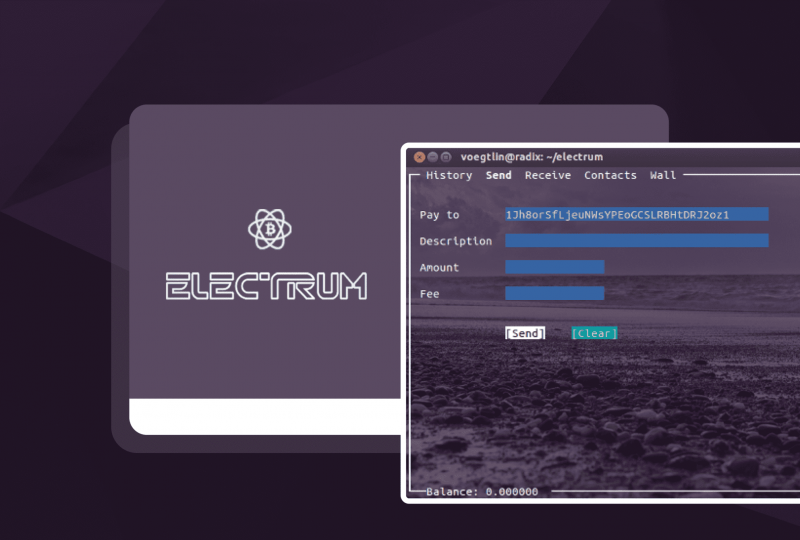 Known for its high speed and efficiency, Electrum has been on the market since 2011, making it one of the oldest Bitcoin wallets available. It offers a desktop version for Windows, Mac, and Linux, as well as a mobile version for Android.
Electrum allows users to manually set transaction fees. Moreover, it allows enthusiasts to set their desired degree of protection, making it a popular choice among experienced Bitcoin traders and holders.
Key Features of Electrum:
Desktop and mobile wallets are available for Windows, Mac, Linux, and Android
Fast and efficient Bitcoin wallet
Open-source software with a strong community of developers
Allows manual setting of transaction fees
Compatible with hardware wallets for enhanced security
Mycelium: A Robust Mobile Wallet
Mycelium is a popular mobile wallet that has been in the market since 2012. It offers a range of features suitable for both beginners and experienced Bitcoin users.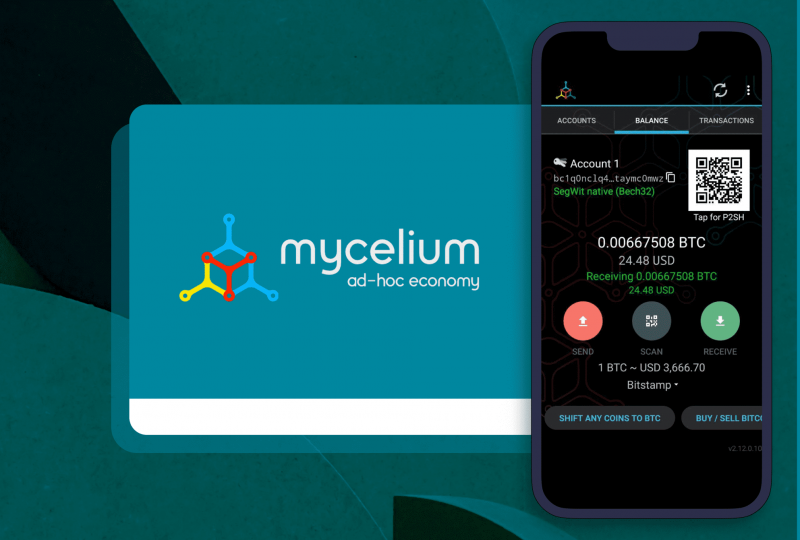 Mycelium allows you to store Bitcoin and other cryptocurrencies, as well as non-fungible tokens (NFTs). One notable feature of Mycelium is the ability to complicate the seed phrase with additional words, enhancing the security of your wallet. Additionally, Mycelium supports Near Field Communication (NFC) technology, enabling contactless payments.
Key Features of Mycelium:
Mobile wallet available for Android devices
Storage of Bitcoin, Ethereum, and ERC-20 tokens
Enhanced security features, including seed phrase complexity and PIN code protection
Contactless payment capabilities using NFC technology
Integration with hardware wallets, including Trezor and Ledger
Blockchain.com: A Pioneer in the Crypto Wallet Space
Blockchain.com is one of the oldest and most renowned cryptocurrency wallets in the market. Originally focused on Bitcoin, Blockchain.com now supports a wide range of cryptocurrencies, including Ethereum and stablecoins like Tether and USD Coin.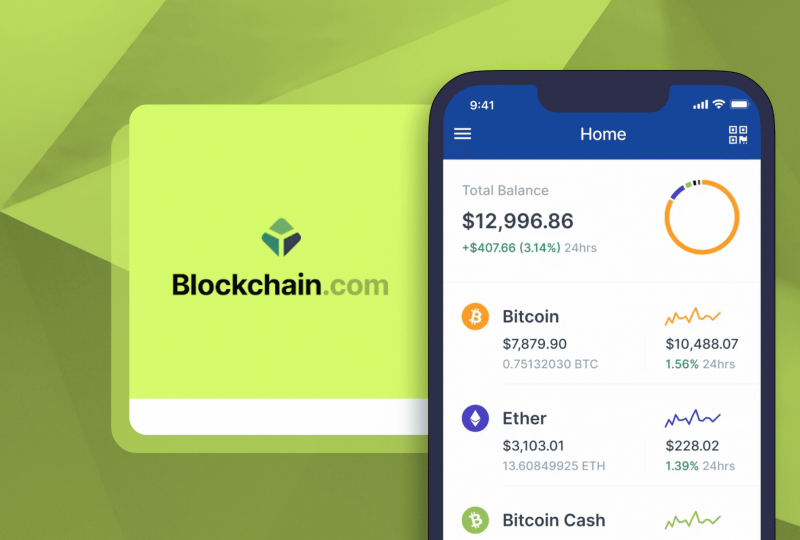 In addition to storage capabilities, Blockchain.com offers a built-in exchange, allowing a wallet owner to trade over 90 cryptocurrency pairs directly within the wallet. The wallet also features a passive income program, rewarding users for storing their cryptocurrencies.
Key Features of Blockchain.com:
Desktop and mobile versions are available for Windows, Mac, iOS, and Android
Supports over 70 different cryptocurrencies, including Bitcoin and Ethereum
Instant cryptocurrency purchases using a card or linked bank account
Integrated cryptocurrency exchange with a wide range of trading pairs
Passive income program for earning rewards on stored cryptocurrencies
Atomic Wallet: User-Friendly and Feature-Packed
Atomic Wallet is a user-friendly and feature-packed wallet that offers storage, purchase, and exchange capabilities for a wide range of cryptocurrencies.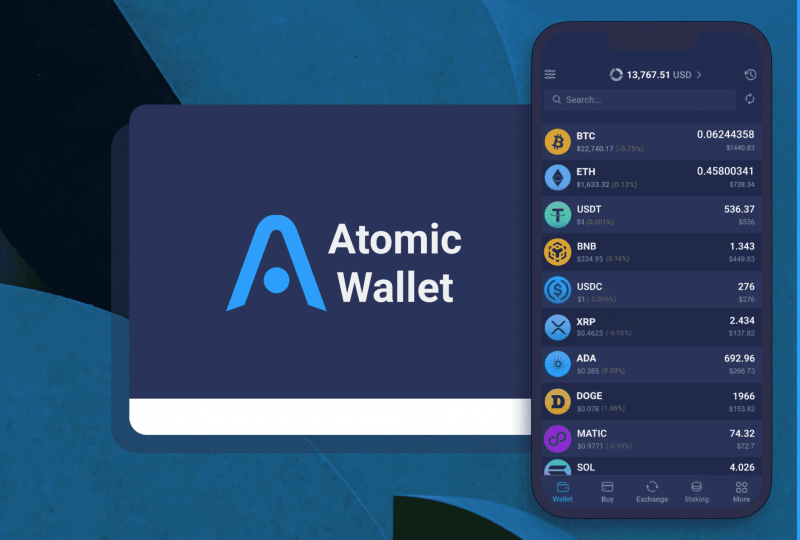 With Atomic Wallet, you can buy assets using a card, trade them directly within the wallet, and even earn passive income through staking. The wallet utilises atomic swaps technology, enabling instant transactions without the need for intermediaries. Featuring more than 300 different cryptocurrencies, Atomic Wallet caters to both beginners and experts.
Key Features of Atomic Wallet:
Desktop and mobile wallet available for Windows, Mac, iOS, and Android
Supports over 300 different cryptocurrencies
Fast and secure atomic swaps for instant asset exchange
Staking capabilities for earning passive income
Built-in purchase options for buying cryptocurrencies
Conclusion
Choosing the right Bitcoin wallet is crucial for ensuring the security and usability of your cryptocurrency holdings. In this article, we have explored some of the best Bitcoin wallets available in 2023, highlighting their features, security measures, and user experience. Whether you prefer the robust security of cold wallets like Ledger Nano X and Trezor Model T or the accessibility of software wallets like Trust Wallet and Exodus, there is a Bitcoin wallet that suits your needs.
Remember to prioritise security and choose a wallet that aligns with your long-term investment goals. Make sure to do your research and read reviews before selecting a Bitcoin wallet. Always check the website of the crypto wallet provider for updates and follow security best practices to keep your Bitcoin safe.
With the best Bitcoin wallet, you can confidently navigate the world of cryptocurrencies and enjoy the benefits they offer.
FAQs
What are custodial and non-custodial wallets?
Custodial wallets are operated by a third party and store your Bitcoin on your behalf. Non-custodial wallets are self-operated and store your Bitcoin directly on your device. Both types of wallets have their advantages and disadvantages, so it's important to research and understand them before making a decision.
What is the price of a Bitcoin wallet?
The cost of a Bitcoin wallet varies depending on the type of wallet you choose. Software wallets are free to download and use. Hardware ones are more expensive, as they require a physical device to store your Bitcoin. However, they are considered to be more secure. Ultimately, the cost of a Bitcoin wallet depends on your needs and preferences.
Which BTC wallet is safer?
Hardware wallets are more secure because the private key is stored offline, meaning it cannot be accessed in the event of an online attack. Software wallets, on the other hand, are more vulnerable to attack, as the private key is stored online.
How can I withdraw money from my BTC wallet?
The Bitcoin currency cannot be converted into cash directly, but you can trade it anonymously on the blockchain for fiat currencies of your choice. The conversion of Bitcoin into cash can be done quickly through a crypto exchange, which will find you a buyer and handle the transaction on your behalf.
Different wallets have different rules and timeframes in place for transferring fiat money into your personal bank accounts, but most allow you to do so within one to three days.