Forex Broker Marketing Strategies That Work in 2022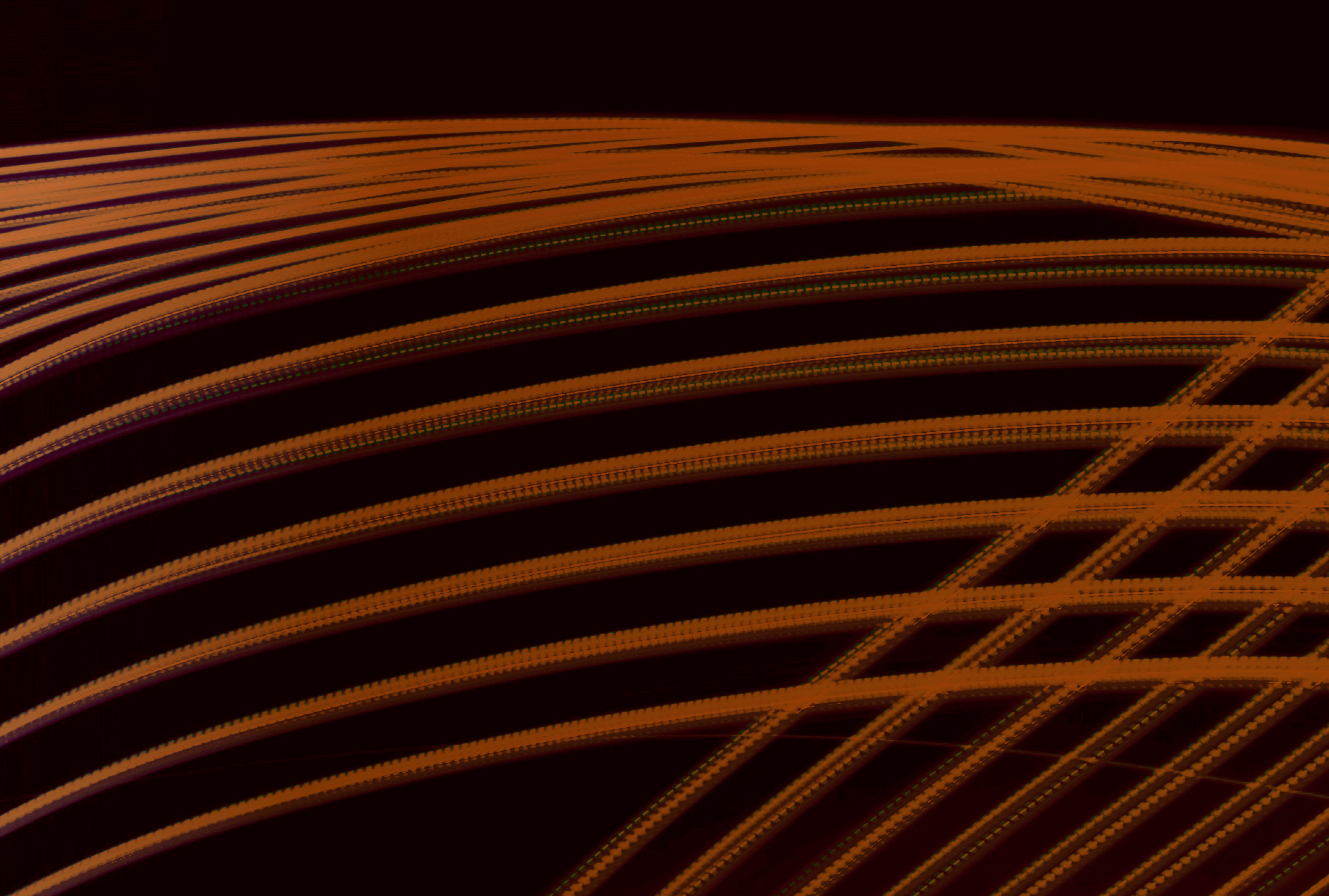 Nowadays, we can observe an increasing number of Forex brokerage firms striving to become the best in providing their unique services to traders. As a result, the rivalry to engage traders increases as more brokers become involved in Forex trading.

Therefore, attracting Forex traders to use your company will not be an easy task. There are hundreds of Forex marketing strategies with which you can attract and keep long-term clients. The most effective method nowadays is to focus on online marketing.

In this article, we'll evaluate what a Forex broker is, how it operates, and how it makes money. After that, we'll discuss why Forex broker marketing techniques are essential to a firm and will share some of the most successful approaches as of 2022.

First things first, let's take a closer look to find out what an FX broker is.
What Is a Forex Broker?
Foreign exchange, commonly known as Forex, is a place where every transaction involves a pair of two different fiat currencies. The foreign exchange market works worldwide and has the highest volume of all financial markets.

A Forex broker is a business that offers its financial services to all market participants and connects them to a marketplace where they have the opportunity to make profits by buying and selling foreign fiat currency.

Retail currency traders that visit these platforms to speculatively or professionally trade fiat currencies are among a Forex broker's clients. Aside from them, large companies, hedge funds, and other centralized institutions also participate in trading.

The majority of currency exchanges take place between the so-called major currency pairs, such as the U.S. dollar, Euro, Japanese yen, and so on. Besides that, brokers often offer so-called exotic pairs with lower liquidity.

Traders use the services of FX brokers to trade these currencies. When traders buy and sell currency pairs, they initiate a trade. After the deal is closed, the trader earns money if exchange rates become higher. Otherwise, that trader suffers a loss. In both cases, brokers take a share of the pie as well.
But how do brokers make money?
Forex brokers are receiving profits in two main ways. The first procedure involves profiting from a currency pair's bid and ask spread.

For example, the spread between the bid and ask prices for the Euro-US Dollar pair is 1 pip, with 1.2010 bid and 1.2020 ask. The broker gets his share of the deal from that spread if a retail customer initiates a position at the ask price and then leaves the trade at the bid price.

Another method is that some brokers impose extra charges. Some impose a cost per operation, a monthly subscription fee, or a price for access to a specific software interface or specialized trading instruments.

On average, $6 trillion is exchanged on foreign currency markets each day, and everyone involved wants part of it. Therefore, if you're thinking about starting a new Forex brokerage, it's crucial that your marketing is effective and unique. Businesses with the most outstanding Forex marketing campaigns will be the most successful. If you want to be one of them, let's proceed further and take a look at the most prospective and widely recognized marketing strategies.

Below are several factors to grasp prior to creating a Forex marketing strategy:

Improve audience reach: Recognizing who you're targeting and why is essential. Working on your business strategy involves a detailed review of analytics. Therefore, identifying people that are most likely to utilize your services would be a smart idea. This will help you to determine crucial data, such as spending power, favorite social media platforms, hours spent online, and more. With this insight, you may produce personalized content that specific audiences will view in specific places.

Advertising in a specific jurisdiction: As a fresh broker in the industry, you must get past all types of regulations in a certain jurisdiction, which will affect both your target market and your marketing strategy. You must be aware of the restrictions since some authorities are very scrupulous.

Offer an attractive brand: Effective communication is crucial for an FX brokerage that wants to separate itself from others by consistently updating its branding. Establishing your tone of voice (TOV) right away is one of the simplest strategies to do this. To ensure that everyone presents business messaging in the same way, create a TOV document outlining how you want your material to be generated and ensure it is distributed to the appropriate team members.

Know your capabilities: Knowing your capabilities enables you to establish a marketing strategy for your new broker. If you want to have a significant influence, you can't mix positions like a content manager, content writer, and social media manager over the long run. You might think about outsourcing that to a third-party organization that can help your staff and brings additional value.

Now, let's take a look at the most current and effective ways to create a Forex broker marketing plan.
Forex Broker Marketing Strategies To Look For In 2022
Take advantage of social media

Social media is one of the most important instruments for digital marketing that you definitely should not overlook as we partially live in the "digital realm." On a number of the most prominent and visited social networking platforms, such as Facebook (Meta), LinkedIn, Twitter, Telegram, Instagram, YouTube, and several others, you have a great chance to establish a free profile for your brokerage and move on from there. These platforms are ideal for promoting and sharing your website as well as improving your offerings and services. Social networking platforms are an excellent tool to attract new customers and maintain contact with current ones. If you have made a solid social media plan, you may then provide information on a regular basis and keep an eye on your product, together with the popularity of your brand on the web. Using certain tools, you may monitor recent and old references to your brand. Moreover, remember to correctly display your picture and content, as well as to create attention-grabbing covers with interesting titles and descriptions and better details with eye-catching labels. It is also recommended to be active on digital forums, such as Quora or Reddit, where you can potentially find additional clients or investors.

Release posts regularly

Every Forex broker should use publications and learning materials to improve client relationships and awareness of the brand, which will also show the seriousness of your project. Moreover, it would be perfect for focusing on the ideas you want to convey and the subjects that would fascinate your audience. There is a solid chance of attracting people to your website by writing informative articles about how to excel in trading, for instance. The most relevant information could be found thanks to keyword research as well as thanks to producing a list of the most searched terms. One of the most highly appreciated tools is search engine optimization (SEO), which is essential for increasing web traffic. Keyword-focused educational articles should have a reader-friendly format, content, and style. While coming up with new and interesting content is a great way to engage visitors, it's also a smart idea to reuse older material and link to it in order to complement new elements and develop a strong link structure. This will help people access your page when they are searching for your goods or services or industry-related content. Therefore, all of this will improve website traffic and bring more customer attention to your sites.

Educate your followers and offer webinars

The possibility of learning more about trading or any other subject related to relevant topics makes webinars attractive to every type of investor, both novices and advanced. Such an educational program is used to provide a great chance to address whatever concerns people could have, and participants may end up becoming clients at the end of the day. Online educational sessions and presentations are also beneficial for teaching about the trading platform, instruments, and main indicators, as well as how to be prepared for market hours. Trading classes should offer a systematic method for teaching how to trade foreign exchange and may be customized for both inexperienced and experienced traders. Webinars could be an excellent method to collect the knowledge of experienced traders where they share their understanding of how to manage financial risk and so on.

Focus on digital marketing and ad campaigns

No company can afford to be lacking online marketing services or digital advertising plans because running a firm in today's evolving digital climate will not survive without it. Note that one of the most popular ways of Forex advertising is Google Ads. Although it has been successful for numerous Forex brokers, you will need to put aside a considerable portion of your budget for these adverts because they might get expensive. Indeed, you can consider other alternatives, and they offer more affordable methods of promoting your brokerage and receiving solid opportunities. But remember, having no internet ads will bring your firm to failure.

E-mail marketing

While a Forex brokerage is supported by strong Forex educational services, e-mail inside digital marketing services may help maintain current clients and recruit new customers. It's a great method for turning leads into clients. Moreover, it is also reasonably priced. If your brokerage utilizes CRM, which is an essential product for Fx brokers with e-mail functionality, you can send e-mails effectively and automatically. E-mails from digital marketing companies are one of the easiest ways to get leads and cultivate them till they become clients.

Specific content that attracts customers

You may also include lead-generating content on your websites, such as news headlines or advice on maximizing your trading capacity. Users are constantly looking for helpful information that will help them grow as traders. It's also essential to keep in mind that your content should be original. Even if you may repeat material that is already on the Internet, it is best to provide traders with the information they can't obtain anywhere else, as this will drive more visitors to your website. Unique graphics, webinars, and videos are all common forms of business communication with your clientele.

Giveaways and contests

Contests are a well-liked and effective method to expand your network, involve existing customers, and create new leads. The clientele is often tempted by the opportunity to receive a reward. If the reward is significant, you may use your promotional tools to reveal the winners on Instagram, for example. This will raise your brand's recognition and awareness, which will benefit in broadening the audience.

Other approaches to reaching out to clients

If you're seeking extra business ideas, creating an affiliate network that will direct potential traders to your website and increase your trading volume is an excellent method to grow your profits. Thanks to affiliate marketing, more customers will be directed to your site if you provide better commissions to those who will promote you. Many Forex educational brokerages run effective affiliate programs as their acquisition strategy.

Deliver top-notch customer care

You may lose clients if you offer a product with unsatisfactory customer service. This is one of the primary contributors to Forex brokerage failures. However, if you take care of your clients, they will recommend you to their friends. Always bear in mind that if you have a fantastic product and excellent customer service, clients will highly appreciate it. Some of the most effective customer services include quick transactions, on-site live chat, and multilingual round-the-clock phone assistance.

Develop Business Partnerships

Having business associates is always excellent for marketing. Collaborating with another company will provide you accessibility to their clientele and vice versa. Consider working on a collaboration with a company that complements your own, and both parties will benefit from the outcomes.

Final thoughts

Establishing Forex brokerages is becoming increasingly popular since it offers multiple advantages. But remember that without having a solid Forex broker marketing plan, people will not recognize your brand.

Once you've decided on the jurisdiction from where you want to operate and have found the audience you want to attract, as well as the specific message you want to deliver, get to work and establish the right marketing strategy for your business. There are thousands of people looking to start trading on Forex and are actively looking for best-fitting solutions on digital forums, social media, leading news agencies, etc. Make decisions based on data, brainstorm as many ideas as possible, discover different approaches, and put them into practice by implementing marketing products and boosting your promo. The more you invest in a strategy campaign, the better for your brand. Thus, think thoroughly and do proper research on what traders seek in 2022. With proper planning and commitment, everything is achievable.