How to Get Started with Crypto Staking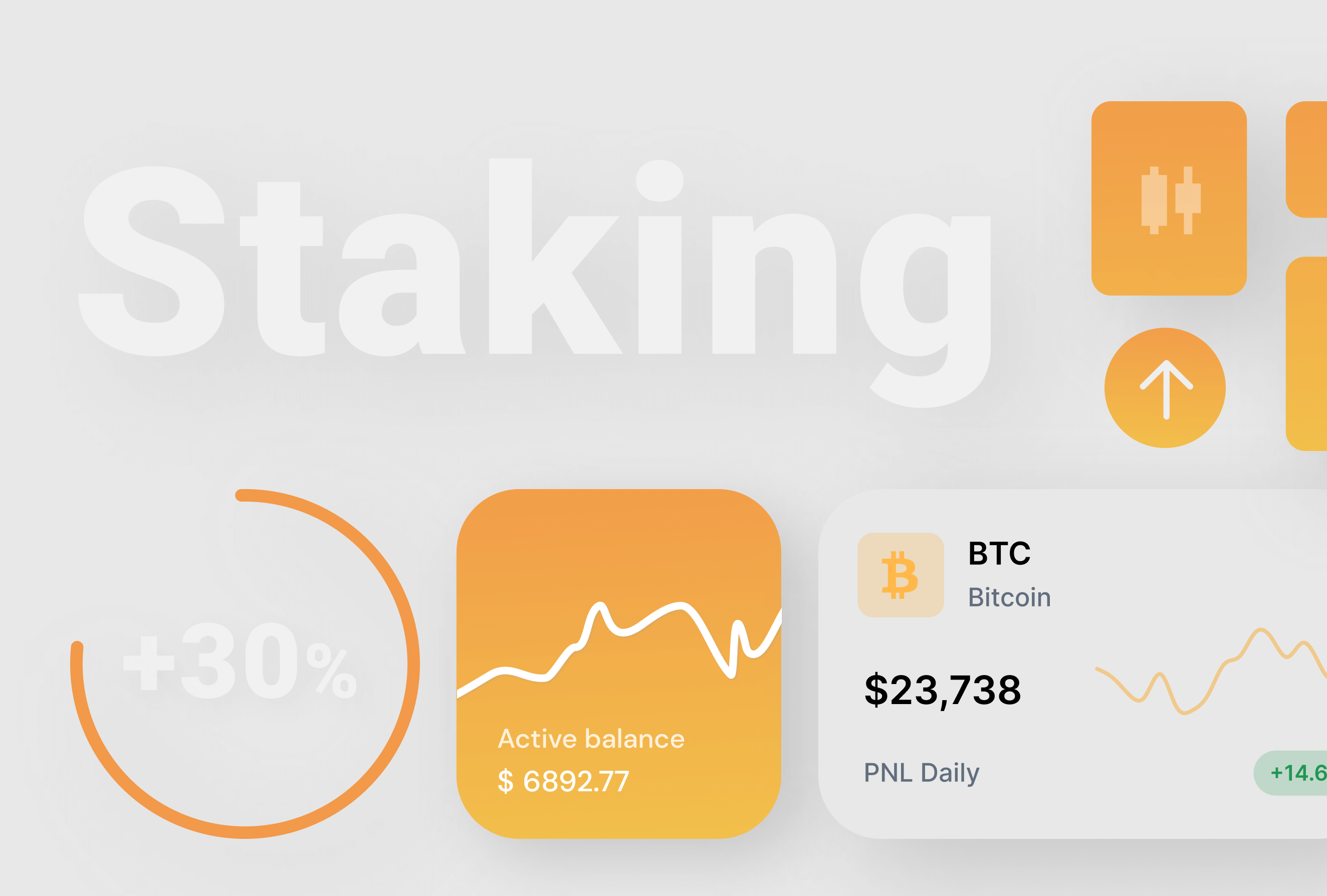 Staking is a great way for crypto enthusiasts to earn rewards for participating in the network. However, the concept itself may be quite complex for newcomers. Whether you're new to the crypto world or a seasoned pro, understanding this process is essential to making the most out of your crypto investment.

In this article, we'll try to get crypto staking explained and take a look at how it can help you grow your funds. We'll also explore some of the top platforms for staking your coins. Let's dive into it!
What is Crypto Stacking and Its History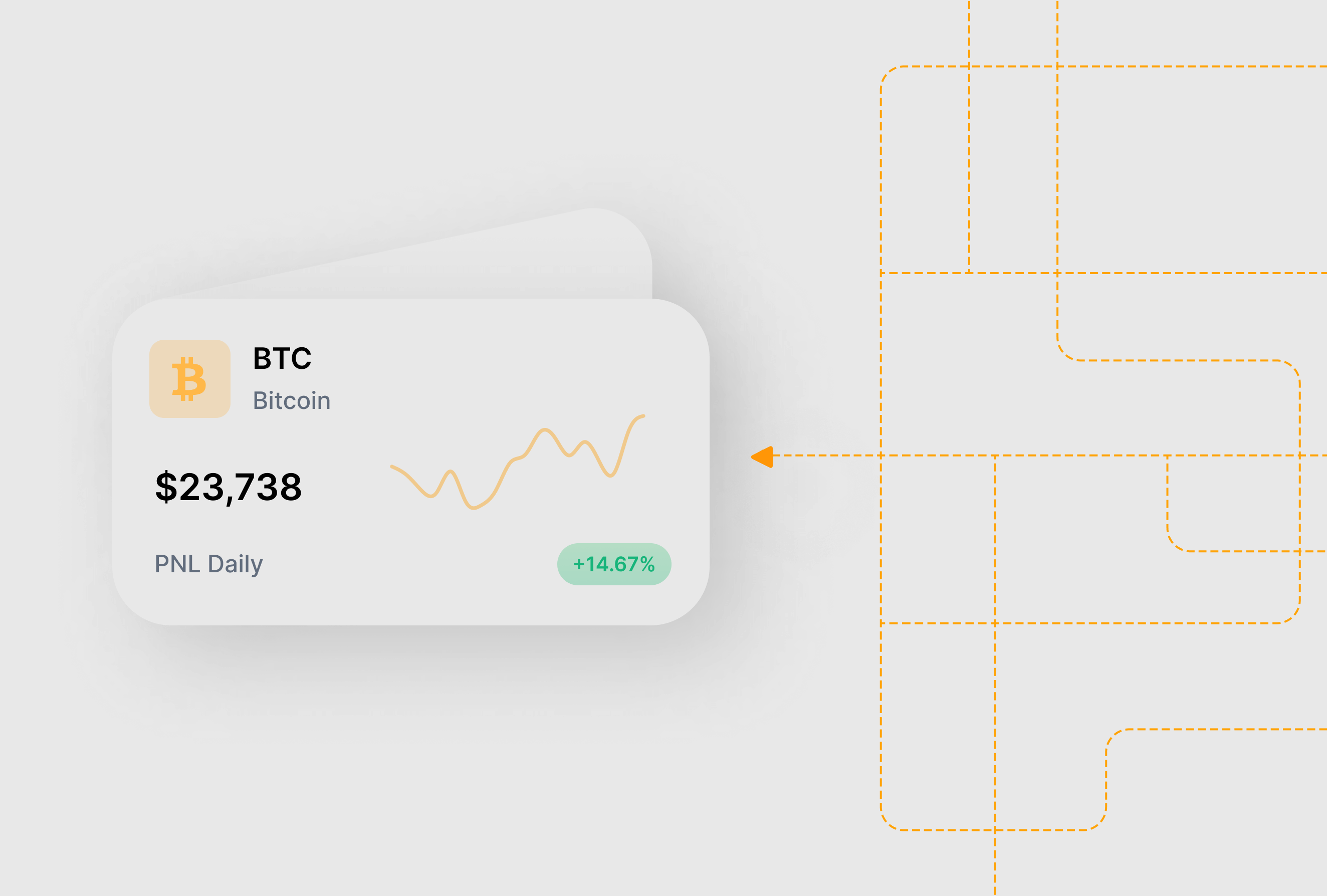 Blockchain technology is a decentralized network of ledgers that store records of transactions. In a blockchain, transactional information is shared by many computers (nodes).

Every node in a blockchain stores a copy of the network and verifies every transaction. The blockchain is very resistant to tampering because it requires every node to update its own record. Since there is no central authority to verify the validity of a transaction, nodes play a crucial role in the transaction verification process. And through consensus mechanisms, transactions are validated between these nodes.

An original consensus algorithm for blockchain networks is called Proof-of-Work (PoW). This algorithm confirms transactions and creates new blocks for the chain. PoW lets miners compete with each other to complete transactions on the network and win rewards. Most people are familiar with PoW because of Bitcoin.

Decentralized consensus has proven to work well with Proof of Work. However, PoW has its own set of issues. In particular, it is too resource-intensive. Running computers over the globe to guess a solution consumes a large amount of electricity. This disadvantage has led to blockchain developers devising alternative solutions, including Proof of Stake.

In a Proof of Stake (PoS) model, users invest in the blockchain and validate the transactions. Token stakes guarantee that any new blockchain transaction you add is legitimate.

Staking crypto means committing funds to the blockchain network, which selects validators based on the amount pledged. A participant's chance of being selected as validator increases as more funds are locked. Blockchain validators ensure the integrity and security of data by recording and validating transactions. In exchange for 'locking' cryptos, users earn staking rewards.
Pros and Cons of Crypto Staking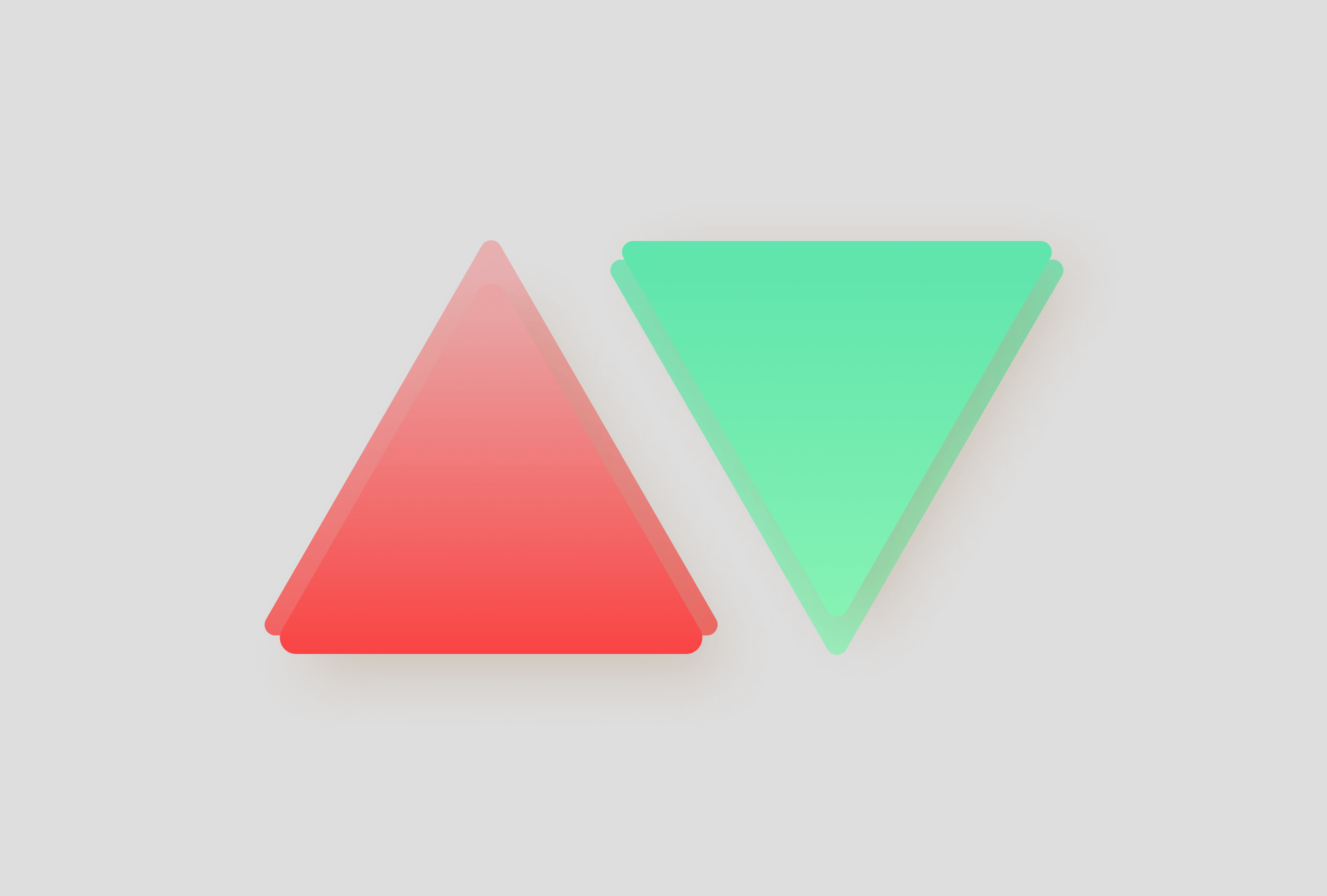 Staking offers the opportunity to earn interest and other rewards. This is why many people get into staking in the cryptocurrency market — it's a quick way to earn passive income while they explore other strategies, including trading.

The second benefit of staking is its cost-effectiveness. Mining crypto can be an energy-intensive process that negatively impacts the environment. This is particularly true for large cryptos like Bitcoin and Ethereum.

However, staking is not without its drawbacks. First, there is the risk of losing money since some coins can be very volatile or have high inflation rates. You can also lose staking interest if the coin's value drops dramatically.

The minimum deposit requirement is another disadvantage since it acts as a barrier to entry. Furthermore, staking may require you to lock up your assets for a specified period of time. Typically, you need to wait until the lockup period is over before you can access locked staking funds.
A Step-by-Step Guide to Crypto Staking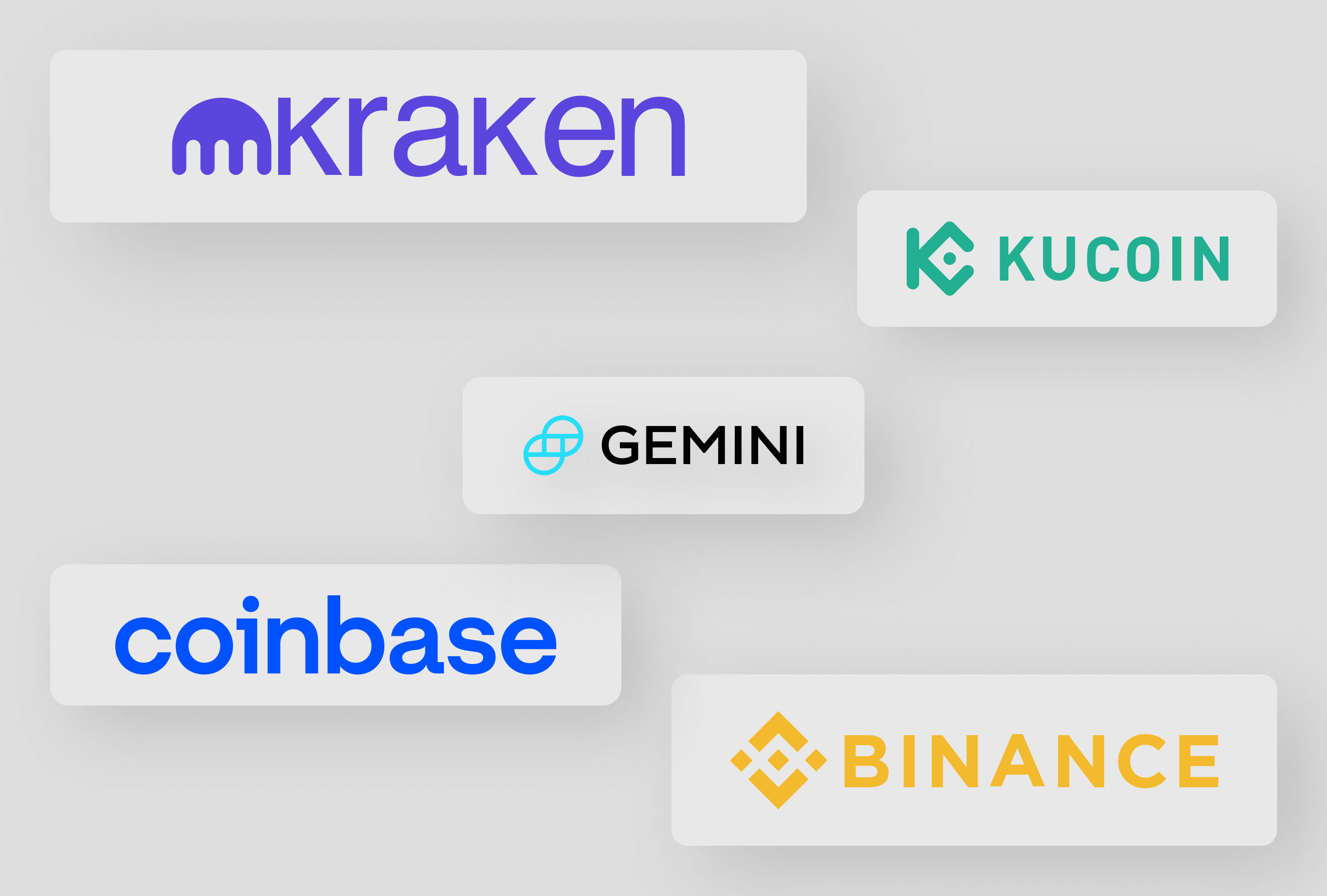 After you've learned what cryptocurrency staking is, here's how to stake your crypto assets and start earning from them. Here you'll also find the best staking platforms on the market.
Step 1. Select a coin to stake
Take the time to read about the PoS coins available and select the one suitable for your needs. Some of the most popular Proof of Stake coins include:
Step 2. Prepare a wallet or choose a platform
A wallet is essential for staking coins. This is the place where your stake funds are kept. It is, however, better for most users to contribute their crypto to a staking pool via a specific platform.
Therefore, we introduce you to a list of the five best platforms for staking:
Kraken
Kraken offers 16 cryptocurrencies for staking, with yields ranging from 4% to 23%. There's usually a better yield on lesser-known coins. One interesting thing: Locking up crypto doesn't require a minimum period of time.
Gemini
The Gemini Earn program supports more than 40 cryptocurrencies. Rather than staking crypto, Gemini Earn allows users to lend out their crypto holdings for interest in exchange for a return on their investment. For participating with their crypto holdings, users earn an annual percentage yield (APY).
KuCoin
The KuCoin platform allows users to participate and earn a variety of rewards using their cryptocurrency. Among KuCoin Earn's interest-bearing reward options, there are promotions, savings, and stakes that can earn interest. There is a fixed interest rate of nearly 4.7% available on Ethereum 2.0.
Coinbase
There are only six coins available for staking on Coinbase. However, the platform supports the most popular cryptos for staking. It may be necessary to maintain a minimum balance before you can stake crypto. Solana, for example, requires that you own at least $1 of SOL.
Binance.US
Binance.US offers only a few cryptocurrencies for staking, and even Ethereum, the most popular altcoin, is not available on the platform. Despite that, staking and interest on Binance.US are simple, and you'll also get rewards for staking Binance Coin (BNB), the exchange's native coin.
Step 3. Check the minimum staking requirements


Various exchanges and coins have different requirements for minimum deposit amounts,
yields
, staking time, and reward payments. An Ethereum plan, for example, starts at 32 ETH.
Step 4. Ensure you have robust hardware


If you want to use a Proof of Stake mechanism for your cryptocurrency, you'll need to have a reliable internet connection. These mechanisms typically require constant network connectivity in order to function.
Step 5. Diversify your portfolio


Due to the volatility of cryptocurrency, it is not advisable to invest only in one coin. Investing in different coins or considering other income options like trading or yield farming is a good way to protect your funds.
In Conclusion
More investors are now able to participate in the crypto market without having powerful mining equipment. Almost anyone can stake crypto to get involved in blockchain consensus and governance. Besides, it's an easy way to make passive income.

Though this isn't a get-rich-quick scheme, it is worth keeping in mind that the profits you can expect are much lower than those you'd earn by trading crypto. In order to minimize volatility and maximize real-world utility, it's important to select less volatile coins.

Overall, staking cryptocurrencies is an inexpensive and risk-free way to participate in blockchain network validation processes and earn some coins in return.