White Label Forex Software — Ultimate Guide on How to Choose The Best Industry Solution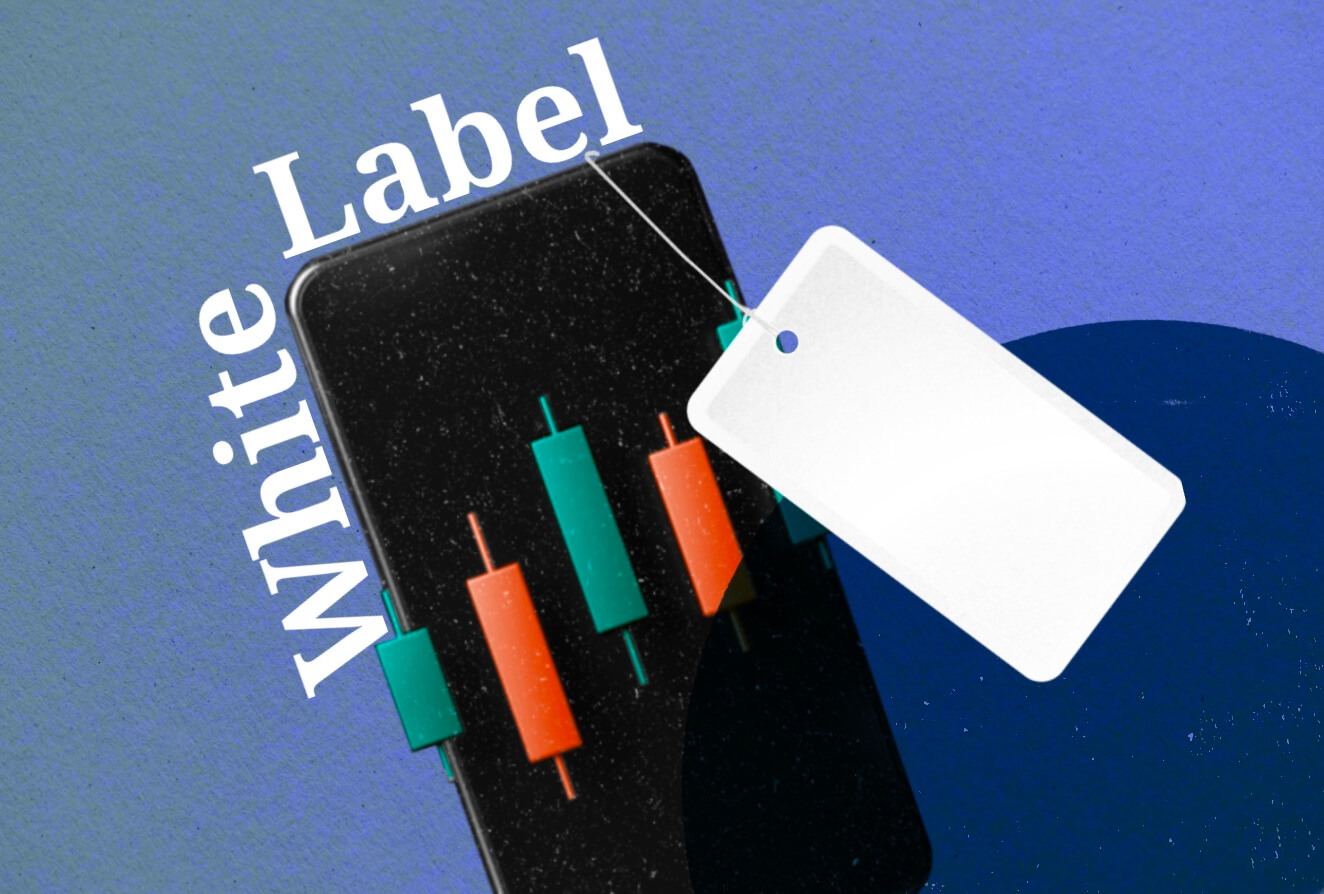 Today's fast-changing field of finance and electronic trading drives programmers and developers to ideas that create a whole new way to make money and increase the wealth of private traders and institutional investors. In an effort to simplify and facilitate trading in Forex, crypto, and other markets, modern companies offer an incredibly wide range of different solutions, including White Label. These solutions help new business owners save money, gain valuable experience in the FX industry, and take their place among other players.

Throughout this article, we will explain what White Label Forex solutions are and their distinguishing features. We will also look at the main benefits of using White Label solutions in the Forex industry and what features they should have. Ultimately, you will learn the essential things to consider when choosing a White Label Forex solution.

KEY TAKEAWAYS
White Label Forex is software in the form of a trading platform designed to provide faster and easier access for a Forex brokerage firm to the foreign exchange market using its own brand.
The distinctive feature of the White Label Model in the Forex market is the variety of solutions brokers can use — payment systems, trading platforms, back office software, reporting tools — to create their business.
Among all existing financial markets, Forex attracts the largest number of companies, which accounts for the rapid growth in popularity of the White Label business model in this sector.
Few Things to Consider When Choosing the Best White Label Forex Solution
In today's market, WL solutions abound in a wide variety of products that are designed to simplify the market entry process for small companies with no experience in the field. However, it is necessary to pay attention to a number of factors when choosing between them in order to make the best purchase decision, as these factors directly influence the functionality and user experience.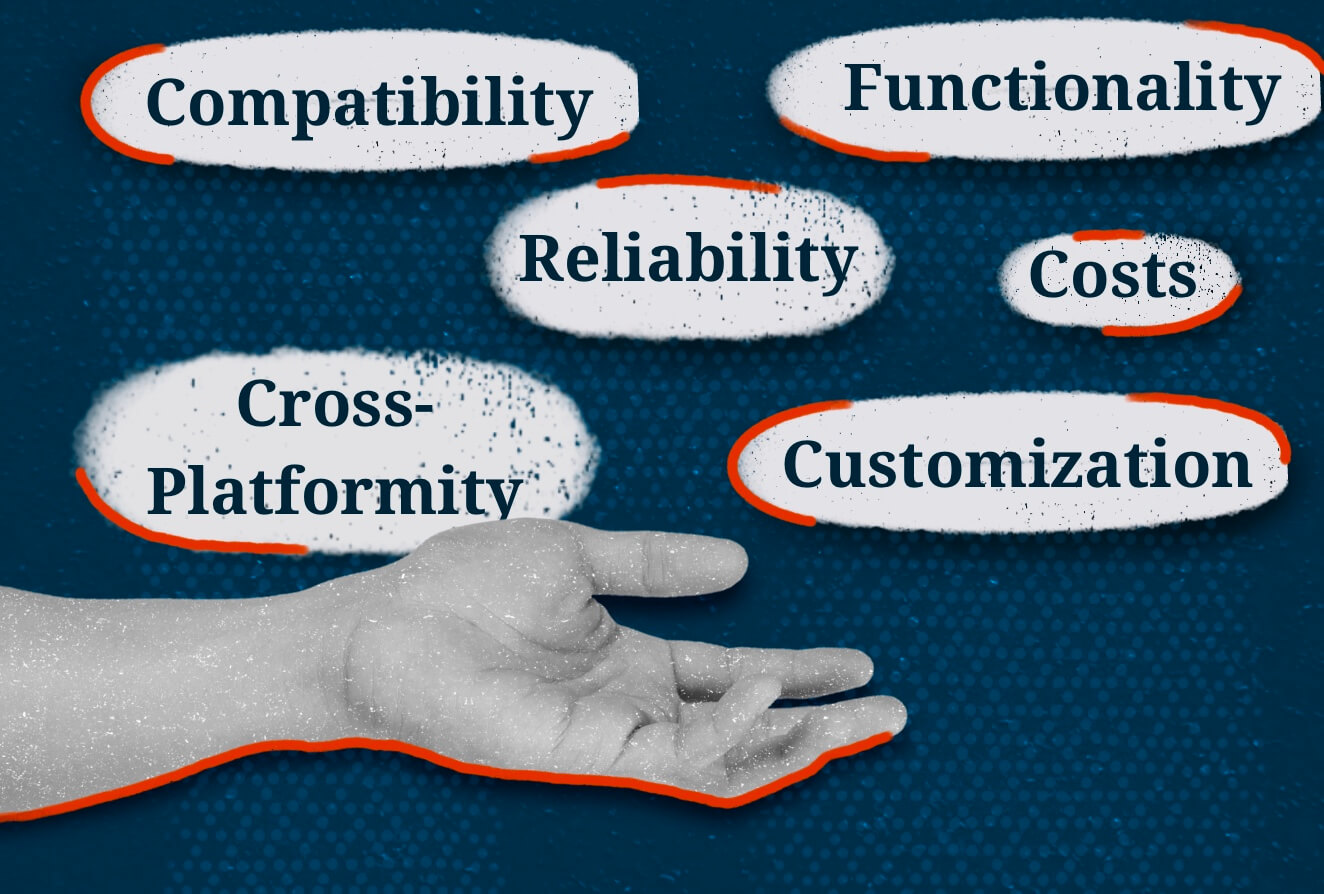 1. Costs

Price is one of the most essential aspects when choosing WL solutions for setting up a Forex brokerage business. Because there are now quite numerous companies engaged in providing White Label solutions, it can be challenging for newcomers and even experienced Forex professionals to choose the right option. The price is one of the most essential starting points for deciding. Each White Label provider has its own pricing policy based on the functionality the trading platform can offer. In order to make the right choice, you can compare multiple offered options based on a specific criterion or attribute.

2. Functionality

The second criterion to consider when choosing a White Label trading platform is its functionality. Functionality means the whole range of analytical and trading instruments, signals, patterns, charts, tables, and any other imperative tools for Forex trading, which help traders to profit from buying or selling financial assets. A good trading platform also offers useful widgets, notes, news, event calendars, market overviews, training resources, and more. When analyzing the functionality, it's also recommended to pay attention to the price grid because, as a rule, the most extensive set of necessary tools is available only when purchasing a subscription. One of the most notable examples of a helpful trading platform is TradingView.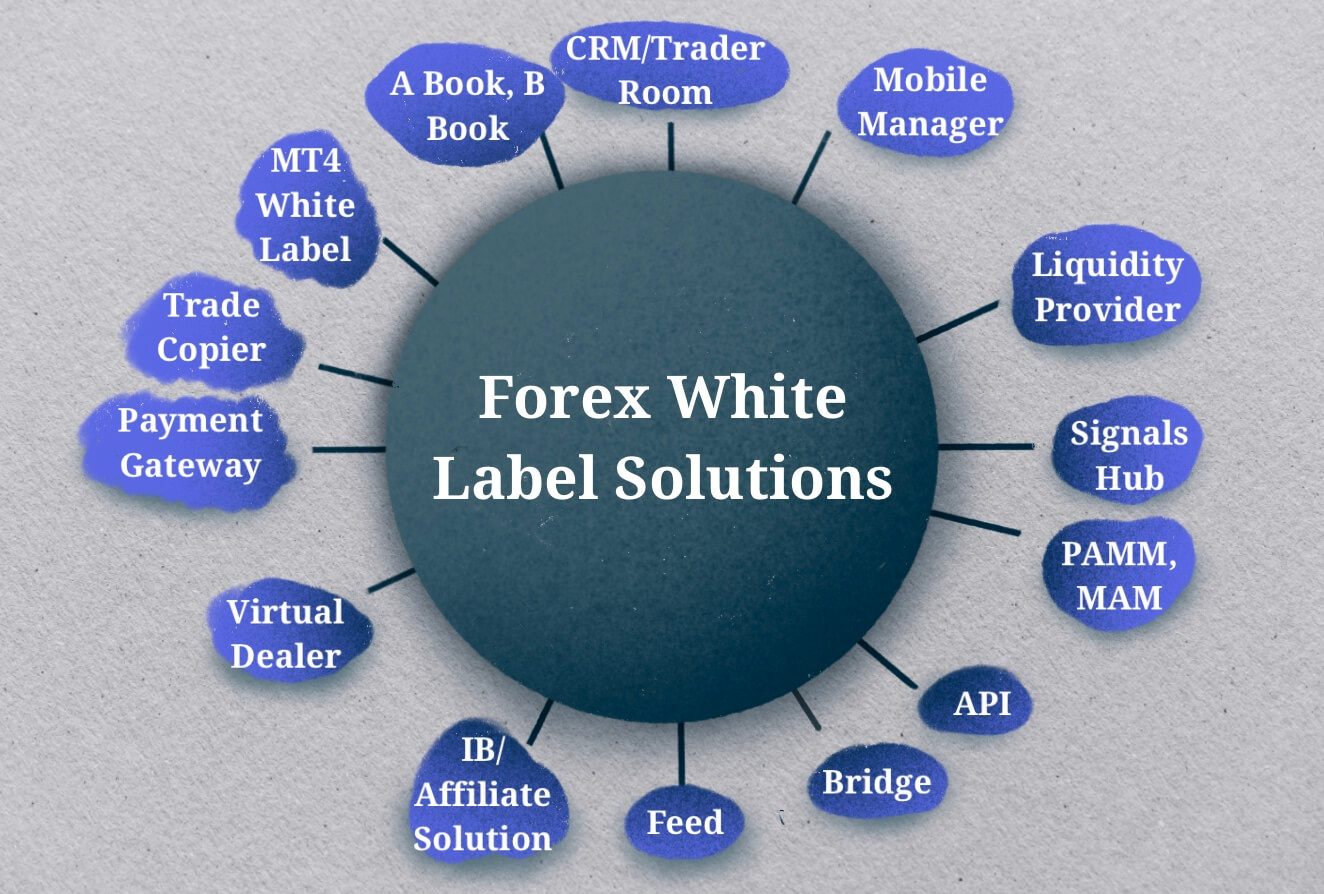 3. Reliability

Forex brokerage is a complex ecosystem of interconnected elements that consists of liquidity providers, payment providers, WL solution providers, and users involved in Forex trading. In order to ensure a smooth and uninterrupted process of interaction with the FX market, the highest reliability requirements are imposed on all infrastructure components. The WL trading platform should be thoroughly tested for proper functioning as there is a possibility that the software provided by the provider has limitations of use, bugs or old versions that need to be updated.

4. Customization

The possibility of customization is especially appreciated among many Forex brokerages, as it gives the freedom to flexibly adjust any parameters of the trading platform to provide the best trading experience to users. Good WL trading platforms make it possible to change the position of charts, apply different graphic and visual elements for drawing, and carry out external integrations with various applications and trading services that make trading more efficient and profitable.

5. Compatibility

As a rule, different Forex white label solutions have different technological stuffing and therefore have certain nuances of compatibility with the FX broker infrastructure. In this case, we discuss technological equipment and programming codes for creating software elements, a trading terminal, a user interface, etc. Many Forex brokers need the necessary software resources, servers, and protocols to manage the trading platform and its elements; therefore, the connection of such a platform to the company's infrastructure becomes impossible. In this case, you should always check the technical specifications of any application or software.

6. Cross-Platformity

Today, there are numerous devices that give access to trading, be it a computer, tablet, or phone. An application's ability to function equally well, offering a complete list of features for trading, is called cross-platform. This aspect is crucial because it simplifies trading access using different devices, anytime and anywhere. A White Label Forex company will have a huge advantage if it can provide its users with access to Forex asset trading in the way users are most comfortable with.

FAST FACT
White Label Forex solutions have become increasingly popular as more and more technical resources are needed. This is because many organizations have realized the advantages this model can give the brokerage business to create a private label brand.
What is White Label Forex and What are Its Distinguishing Features?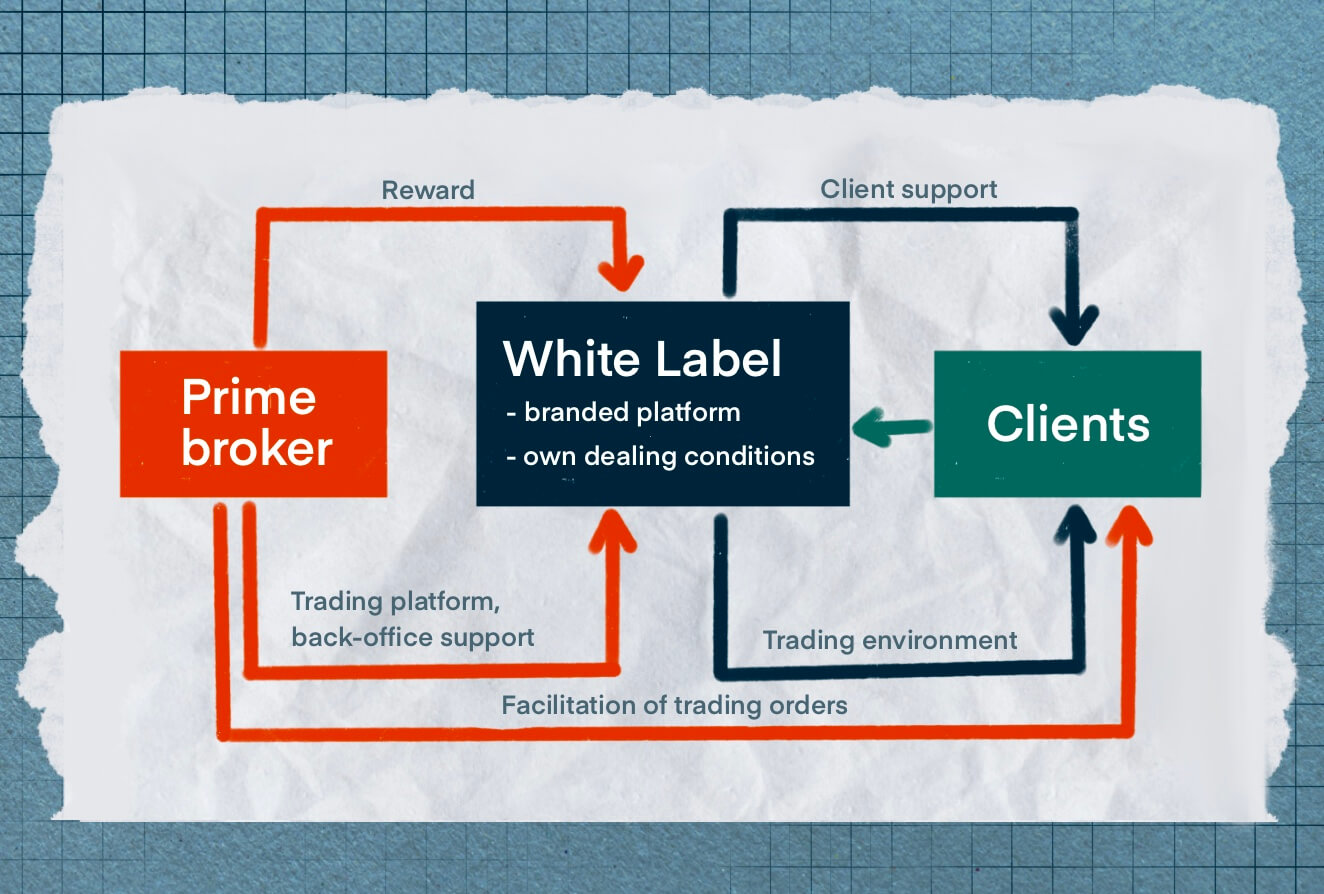 The Forex White Label program is a software package that forms the basis for interaction between two companies: the first is a provider of WL solutions (in the Forex market such a company offers tech solutions to brokerages, exchanges and others who deliver services to traders and investors); the second company is a user of these solutions, which integrates them into its infrastructure and makes payments on time in the prescribed amount in accordance with the price list of the provider company. As a result of this, the company gets full access to the trading platform and other important services that ensure the trading process runs smoothly. This ultimately allows this company to launch its own Forex brokerage firm.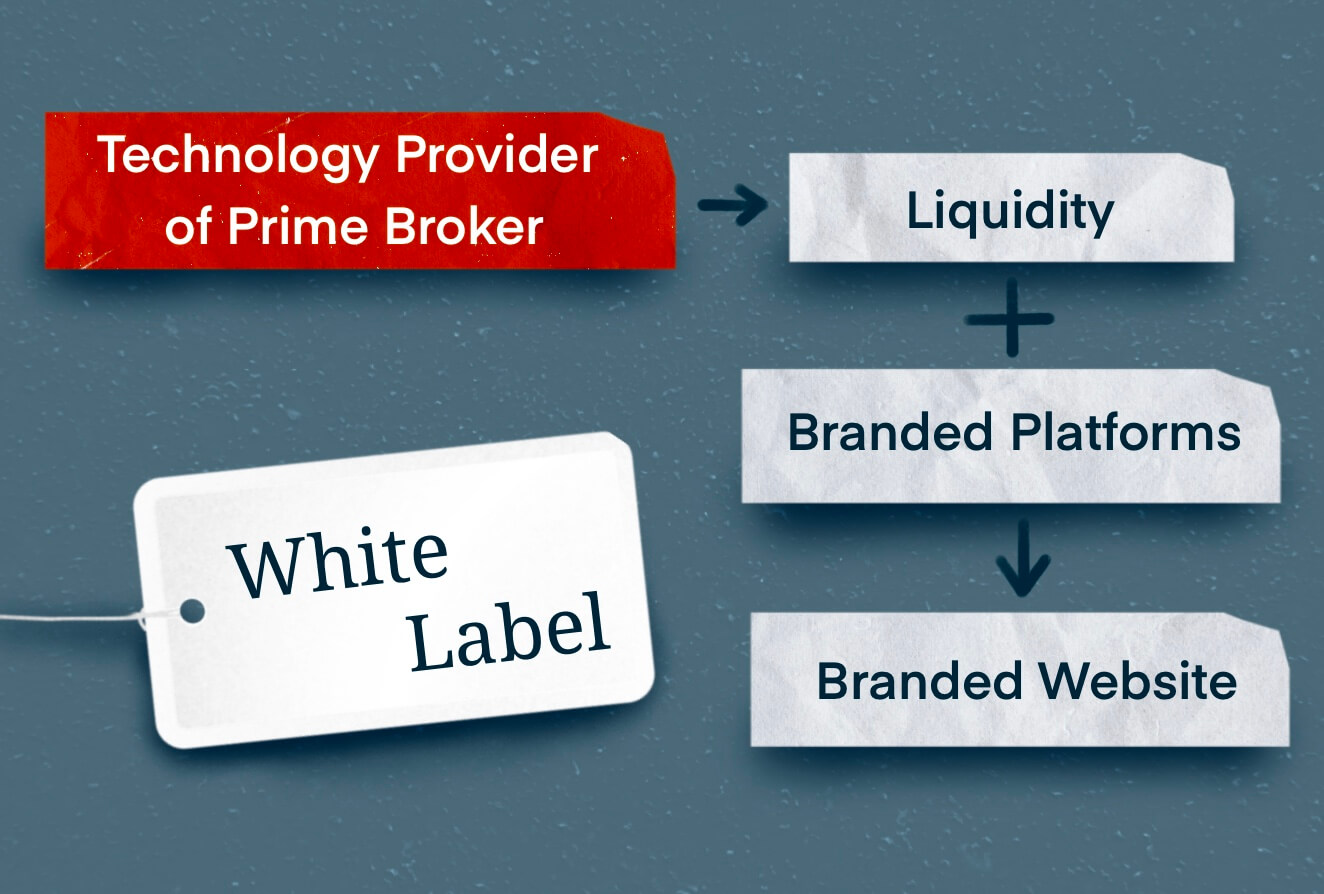 As mentioned above, many brokerage companies do not have their technical equipment at the start for various reasons. For some of them, the lack of experience and knowledge in the field makes it hard to open a Forex trading firm. Others do not have enough money and also cannot afford to launch a brokerage company. Anyway, such solutions are aimed at simplifying a company's launching process into the market using the technological base in the form of a WL solution from another company, but with its own logo, trademark, and brand identity. Such a solution helps to launch a White Label broker in the short term without spending time and money on the creation and development of your own product.

Speaking of the White Label business model, it is impossible not to mention several other options that are also available for use when it comes to creating a White Label company. Among them are the Grey Label model and the Introducing brokerage (IB).
In comparison to a White Label, a Grey Label is a more economical option. A solution like this is better suited to startups who may not want to invest a considerable amount of money at this point in time. As part of this arrangement, you obtain the Grey Label license from a White Label broker, which has a separate brand identity from the technology provider (White Label provider).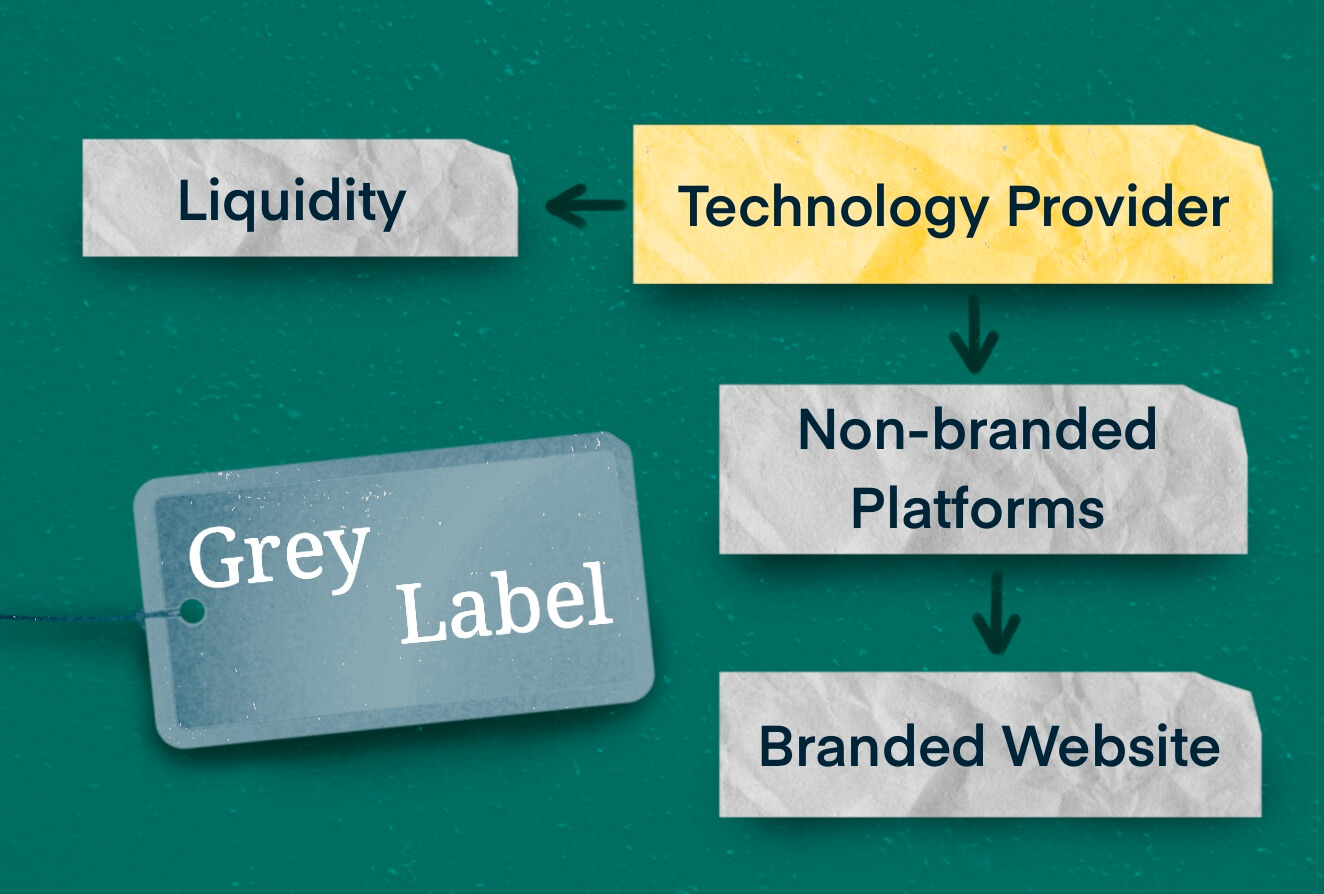 Introducing Brokers (IB) are companies or individuals that form partnerships with primary brokers to solicit clients on their behalf. Introducing Brokers (IB) introduce traders to primary brokers, and the primary broker pays the introducing broker either in the form of a flat fee per client or a spread share for the duration of the trading relationship with the primary broker. This is a commission-based relationship.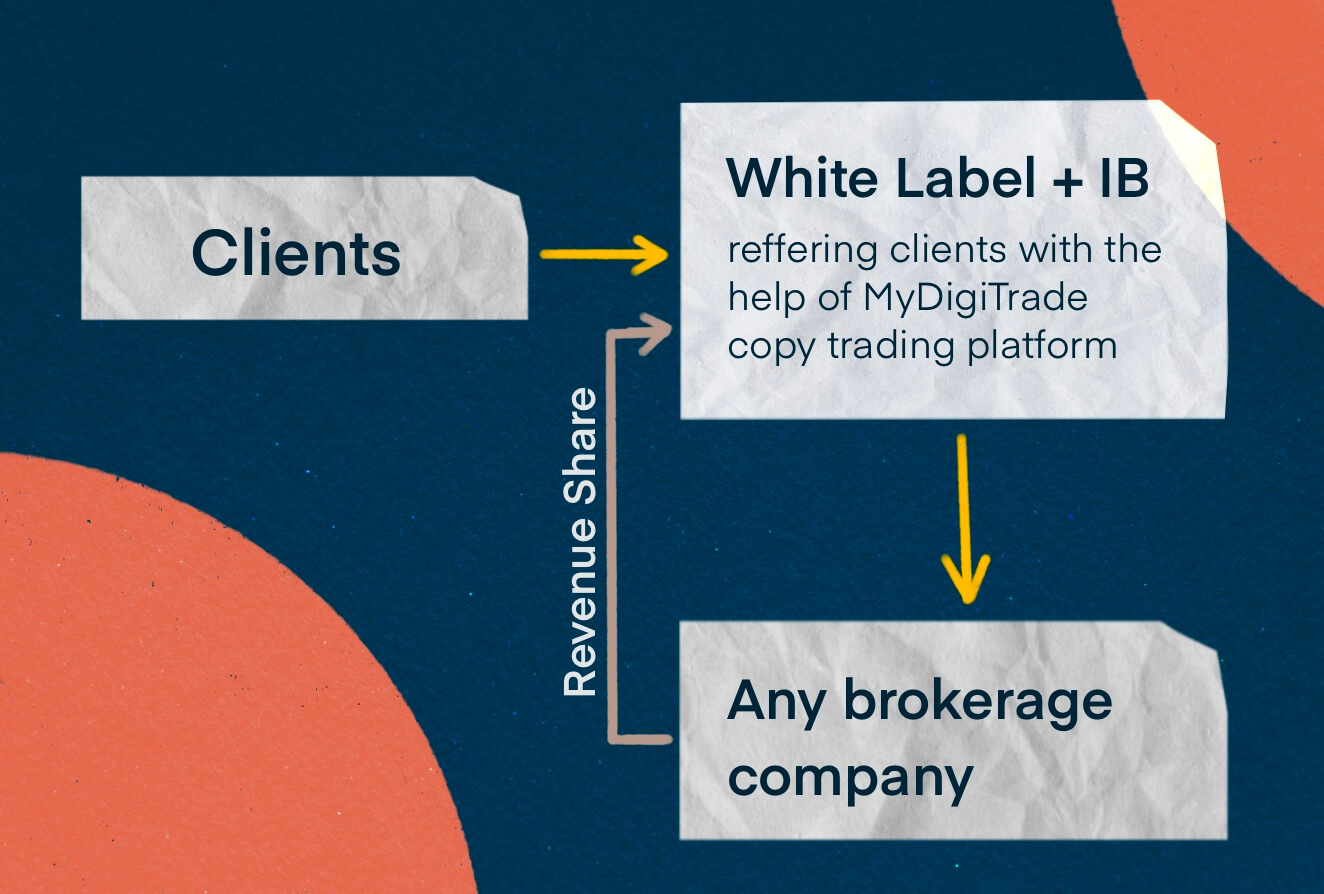 Advantages of White Label Solution in the Forex Business
White Label products give incredible freedom to brokerage companies wishing to develop their business in the Forex environment. Regardless of the provider, all WL solutions have a number of outstanding strengths that make them so popular. Let's take a look at the main ones.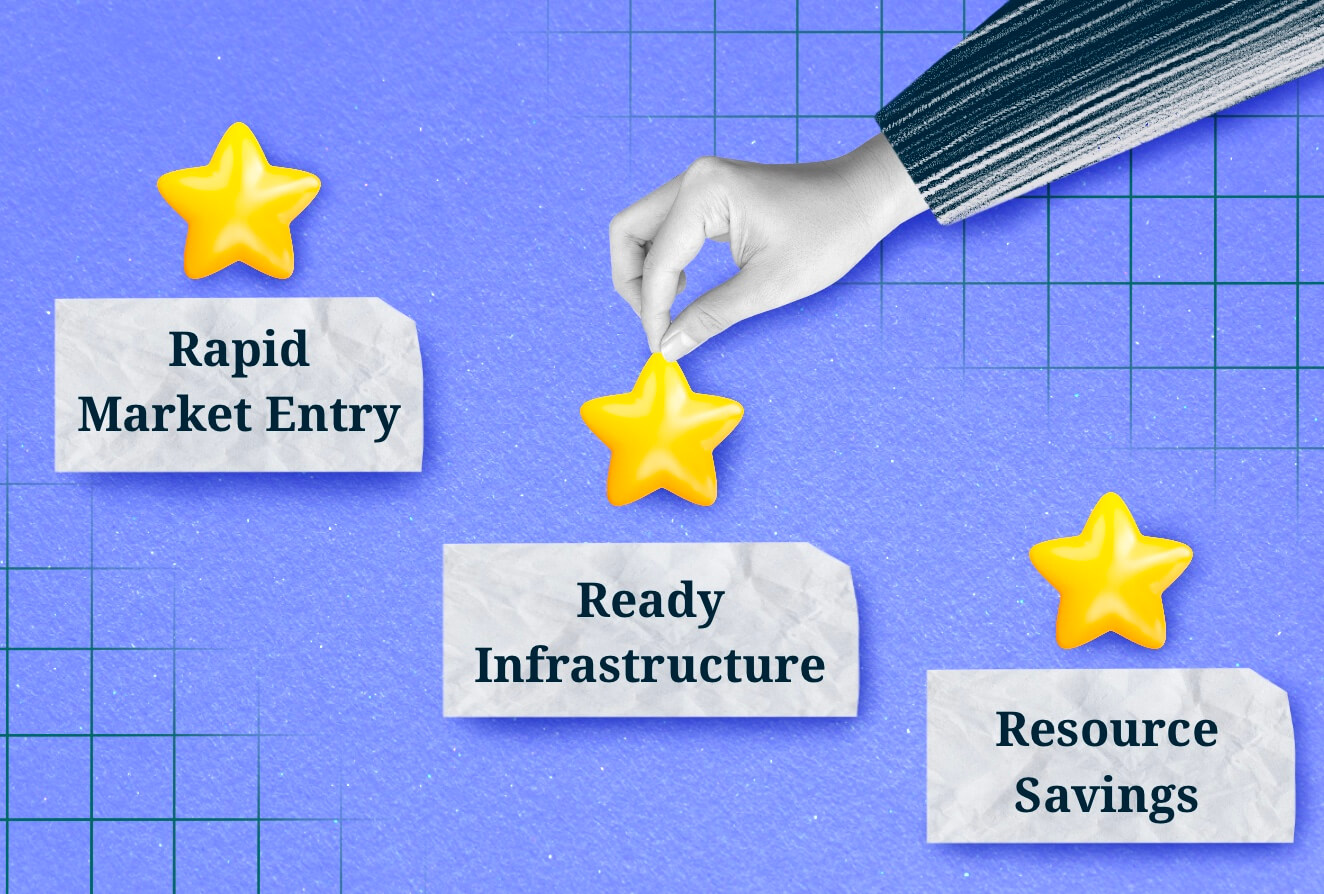 1. Rapid Market Entry

In most cases, in order to enter the market and start providing their services, companies need more than one month of painstaking work to create an image, develop a customer base and launch an advertising campaign to attract investors. This process is inevitable on the way to building a successful company with a global reputation. Using a WL solution, a Forex broker accelerates this process manifold and has the ability to quickly establish itself on the market and become a reliable provider of high-quality Forex trading services.

2. Ready Infrastructure

It takes a lot of time, money, and effort to build your own brokerage from the ground up, and you'll need to invest a lot of resources in order to establish all of its essential components. Only a few of the initial tasks to be completed include setting up an exchange infrastructure, integrating electronic payment services, launching a matching engine for matching orders, and creating a trading terminal. With the White Label concept, you may use a brokerage exchange infrastructure that is already in place, saving a lot of time, money, and effort.

3. Resource Savings

In the case of a limited budget or time constraints, it is certainly not an easy task to start from scratch. Developing a product from the ground up will require a dedicated IT team with years of experience, financial resources, and plenty of time. There is nothing more challenging than attempting to do a project that falls outside your area of expertise, because it means you will need to invest a great deal of money in training, research, and development. As part of the process of finishing the product, you will also have to test it and fix any bugs that may arise. As a result, it is easier and more profitable to take a ready-made or White Label solution and focus on promoting it so that you can achieve a better return on investment.
What Characteristics Should a White Label Forex Solution Have?
The specifics of White Label Forex solutions involve providing a new brokerage company with full access to all the necessary capabilities to allow the end-user to trade their preferred instruments in a comfortable and convenient manner. Below are a number of key features that a good WL Forex solution should have.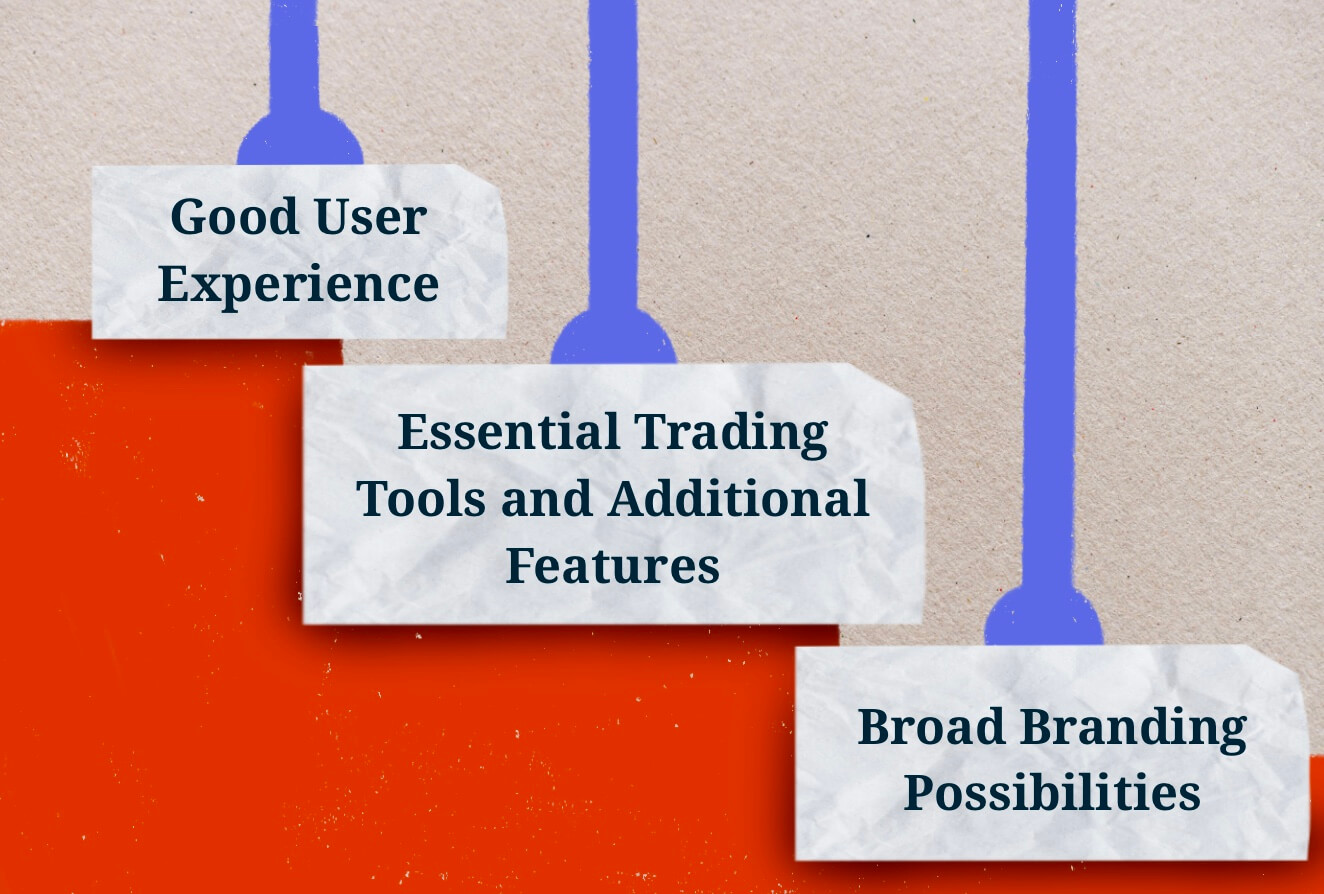 The main indicator that clearly reflects the success of the company is the degree of customer satisfaction with its products and services. The quality of the user experience depends directly on a number of factors that influence the interaction between the user and the software or application. Speaking of WL Forex solutions, it is worth mentioning that the usability of the trading platform and its components directly affects the degree of interest of users in continuing to trade with a particular Forex broker.
Essential Trading Tools and Additional Features
Each WL Forex solution must offer a variety of trading tools for comfortable and fast charting, viewing transaction history, receiving reports on the state of liquidity on the exchange, as well as customizing different settings not only for the platform itself, but also for the trader's room to get the best trading experience. Also, many WL Forex solutions offer the ability to connect third-party analytical services in order to provide additional trading information.
Broad Branding Possibilities
Having the option of designing your own brand with the help of the technical component of another company is the basis of the White Label concept, and therefore any WL solution should provide access to flexible settings for creating and editing a brand, taking into account the individual needs of the customer's company. The elements of creating a brand include the name of the company, the original logo of the company, design elements, the corporate identity of the company, such as fonts in the text, its color palette, slogan, etc.
Conclusion
For many years now, the Forex industry has been showing incredible growth rates due to its profitability, resulting in more and more brokerage companies interested in taking their place in this niche and offering their clients an exceptional trading experience. White Label solutions are designed to provide a new level of interaction between brokerage companies and their users, offering all the advantages of other providers' trading systems under their brand, which ultimately helps them get on their feet and pave the way for success in the Forex industry.