Apple Store Unions Could Jeopardize its 'Caring' Reputation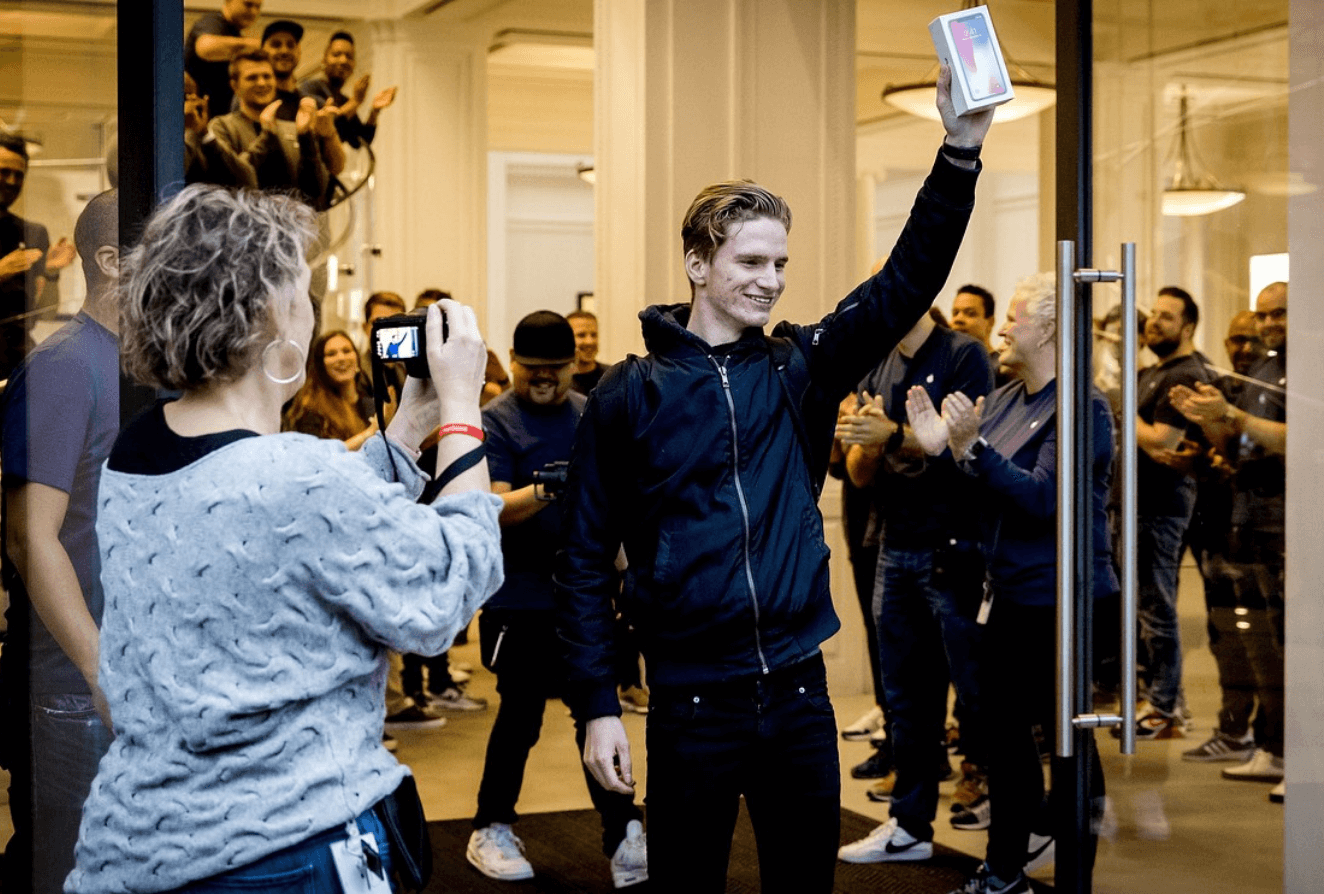 Apple (AAPL) is being accused of seeking to impede unionization attempts of its employees at its retail locations, which may jeopardize the company's carefully cultivated public image.

According to The Washington Post, at least two Apple Store employees have filed paperwork with the National Labor Relations Board seeking recognition. However, Apple is apparently pushing back, with managers attempting to portray the unionization movement as a long-term negative for staff.

However, the decision might backfire on Apple, eroding the company's reputation as a people-focused computer behemoth over the years. This picture contributes to the company's popularity among its billions of consumers.

"One of the concerns about a union-busting attempt, which appears to have already begun, is if it would harm Apple's reputation," says associate professor Rebecca Kolins Givan of Rutgers University's School of Management and Labor Relations. "Apple makes a lot of noise about caring about people, about their employees, and about issues like racial justice, and if they engage in union-busting, their brand may suffer."

Apple is hardly the only company experiencing fresh labor unionization attempts. Employees at a variety of organizations, from Starbucks (SBUX) and Amazon (AMZN) to Nestle (NSRGY) and Alphabet (GOOG, GOOGL), are attempting to organize in response to the pervasive labor shortage in the United States.

Apple's success may also provide its employees greater leverage to bargain for higher wages. The company has a market value of $2.7 trillion. Additionally, Apple continues to establish new quarterly revenue records. For example, in Q1, the corporation generated $71.6 billion in revenue from the iPhone alone.

Apple shop employees, for their part, seek higher compensation as inflation erodes their purchasing power. According to Glassdoor, they earn between $18 and $21 per hour. This contrasts with CEO Tim Cook, who will earn $99 million in 2021 based on the company's success.

[Apple Store employees] see how much executives and other business employees get, and they work really hard," Givan explained. "Because retail positions are public-facing, they have posed a greater danger throughout the pandemic. They are unable to work remotely. And it's unsurprising that these workers desire to band together and have better conditions."
Increasing initiatives in Big Tech
Employee organization is a relatively recent concept in the technology business. Just last year, the Alphabet Workers Union organized a contingent of more than 200 employees at Google company Alphabet. This number has now increased to more than 800.

Meanwhile, workers at a few Amazon facilities are attempting to organize but have encountered challenges, including criticism from Amazon. After failing to secure sufficient votes in their first poll, the employees are organizing a second ballot with the results announced in March.

Apple's union movement may be more akin to a current campaign by Starbucks employees. Employees at the retail behemoth have formed or are attempting to organize at up to 60 stores in an effort to achieve higher compensation.

"It shares certain characteristics with Starbucks in that the firm seeks to promote itself as a highly progressive, dynamic, and socially responsible organization," noted Paul Clark, a labor and employment relations professor at Penn State University's School of Labor and Employment Relations. "I believe that people are taking notice of what is happening and recognizing that things might be better and that now is the moment for us to act." According to The Post, Apple has already begun to stymie unionization efforts by employing tried-and-true union-busting techniques such as management informing employees that unionization would rob them of certain perks and potentially compel the corporation to decrease salaries.

However, such a reaction may backfire on Apple, encouraging staff to join unions instead.

"I'm constantly shocked when businesses or organizations that you'd think...wouldn't take the stance that establishing a union in their workplaces is the end of the world, take the attitude that they have to leap in and stop this before it gets out of hand. Before Armageddon," Clark stated. "And employers, for the most part, do not appear to learn."

This strategy, he added, has undoubtedly resulted in an increase in Starbucks employees seeking union representation and may encourage Apple staff to do the same.

Apple currently provides perks such as health and dental insurance, as well as higher earnings than the average merchant. However, according to William B. Gould of Stanford Law School, unionizing would enable employees to codify such advantages.

"The advantages of union membership are that they are not contingent on the employer's goodwill," stated Gould, who directed the National Labor Relations Board from 1994 to 1998. "They have a voice in how their wages and working conditions are determined. They have the capacity to protect themselves from the employer's arbitrary treatment, notably unilateral choices about dismissals, reorganization of work, and the like."

This may merely be the beginning of a time of ongoing unionization attempts on the part of Apple and other tech titans, as more young people begin to demand better wages and working conditions.

"They're beginning to see that under our system, the way to do it is via organization," Clark explained. "And they've demonstrated that they can do so against a colossal corporation. As a result, I'm cautiously hopeful."