B2Broker to Add cTrader to Its Set of White Label Platform Offerings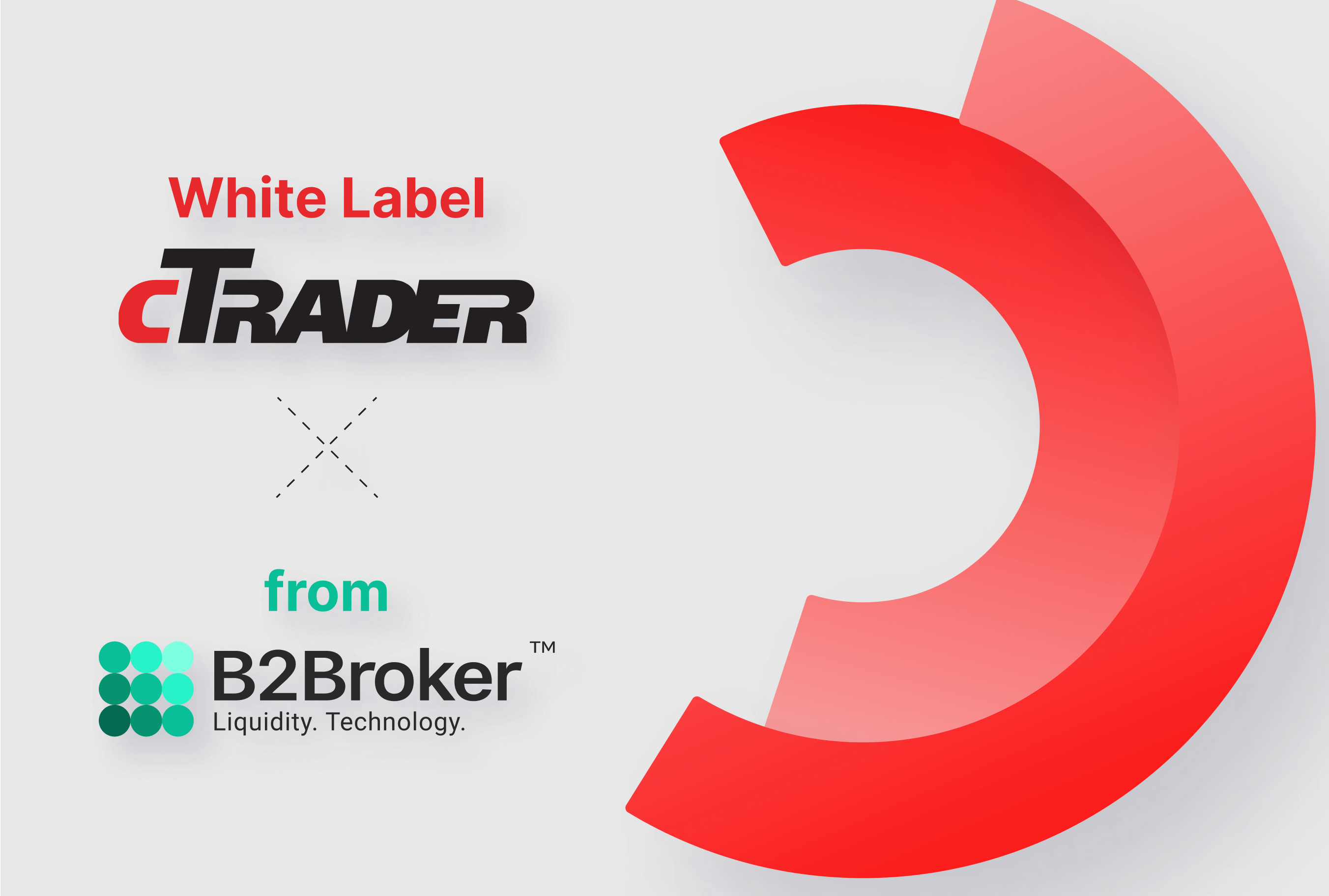 B2Broker has announced the release of White Label cTrader, a full-featured brokerage infrastructure used by institutional businesses and retail brokers worldwide. This new offering will allow brokerages to get up and running quickly and easily, providing their clients with access to cTrader's powerful trading tools. With White Label cTrader, brokerages can focus on their core business while relying on B2Broker's expertise in providing a complete brokerage solution.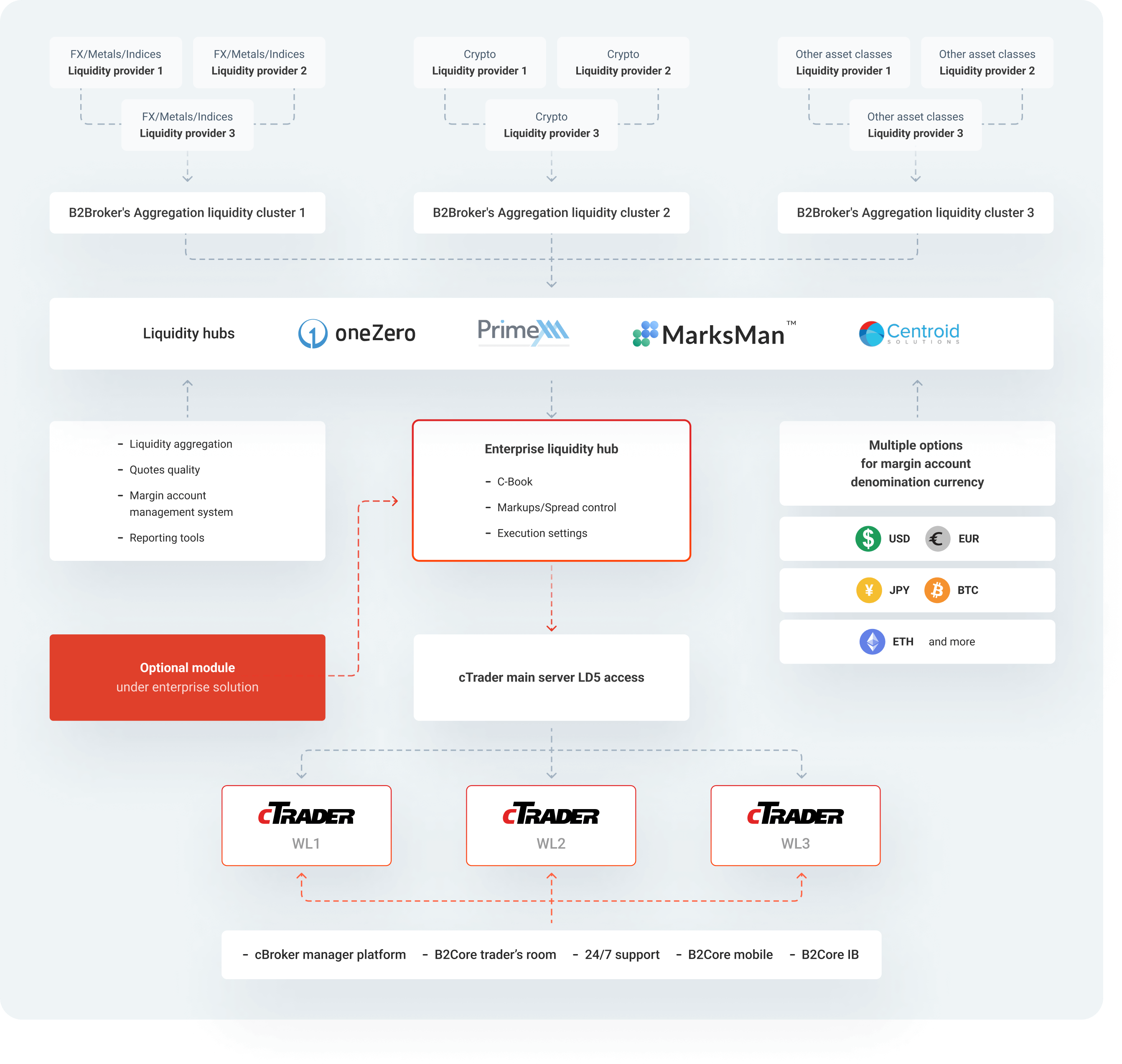 "With White Label cTrader, brokers can provide their traders with a professional and reliable trading experience. cTrader is a well-known platform with a proven track record, and our White Label solution makes it easy for brokers to get up and running. We're seeing growing demand for cTrader among crypto brokers, and we're confident it will be a successful addition to any broker's product lineup. Since it's no longer efficient for trading companies to have just one trading platform these days, we decided to offer White Label cTrader as a new major and reliable choice," B2Broker CEO Arthur Azizov.
White Label cTrader Advantages
The White Label cTrader solution offers brokers a fully branded and customized platform. A platform can be tailored to reflect the image and needs of the company, as well as the requirements of the traders. White Label cTrader offers accounts setup, training, and technical support as part of a comprehensive package of services.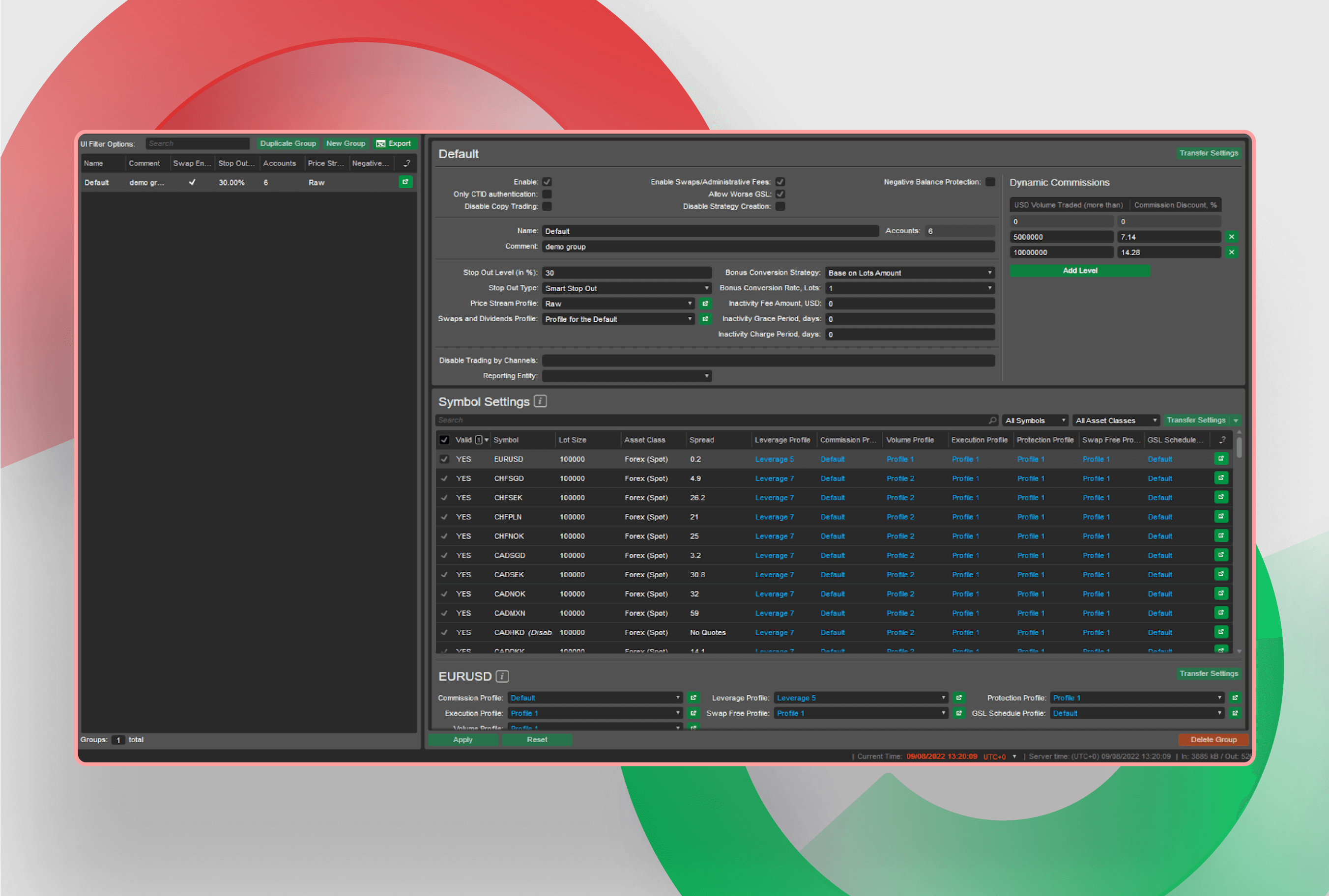 With White Label cTrader, brokers can take advantage of cTrader's open API to build their own custom trading platform on top of cTrader. This solution also provides brokers with a wide range of features and tools that they can use to further customize their platform. These include a customizable user interface, advanced charting capabilities, and various order types and execution options.
In addition, White Label cTrader offers a wide range of benefits that make it ideal for any Forex, crypto, or multi-asset brokerage business. The account management tools allow brokers to easily create, modify and remove accounts, set margin levels and alerts, and monitor positions, trades, and balances. With advanced features, such as tier margins, margin alerts, and a hybrid order execution system, you can maintain a high level of risk control. And all of these are 100% tested to ensure your brokerage is ready to go!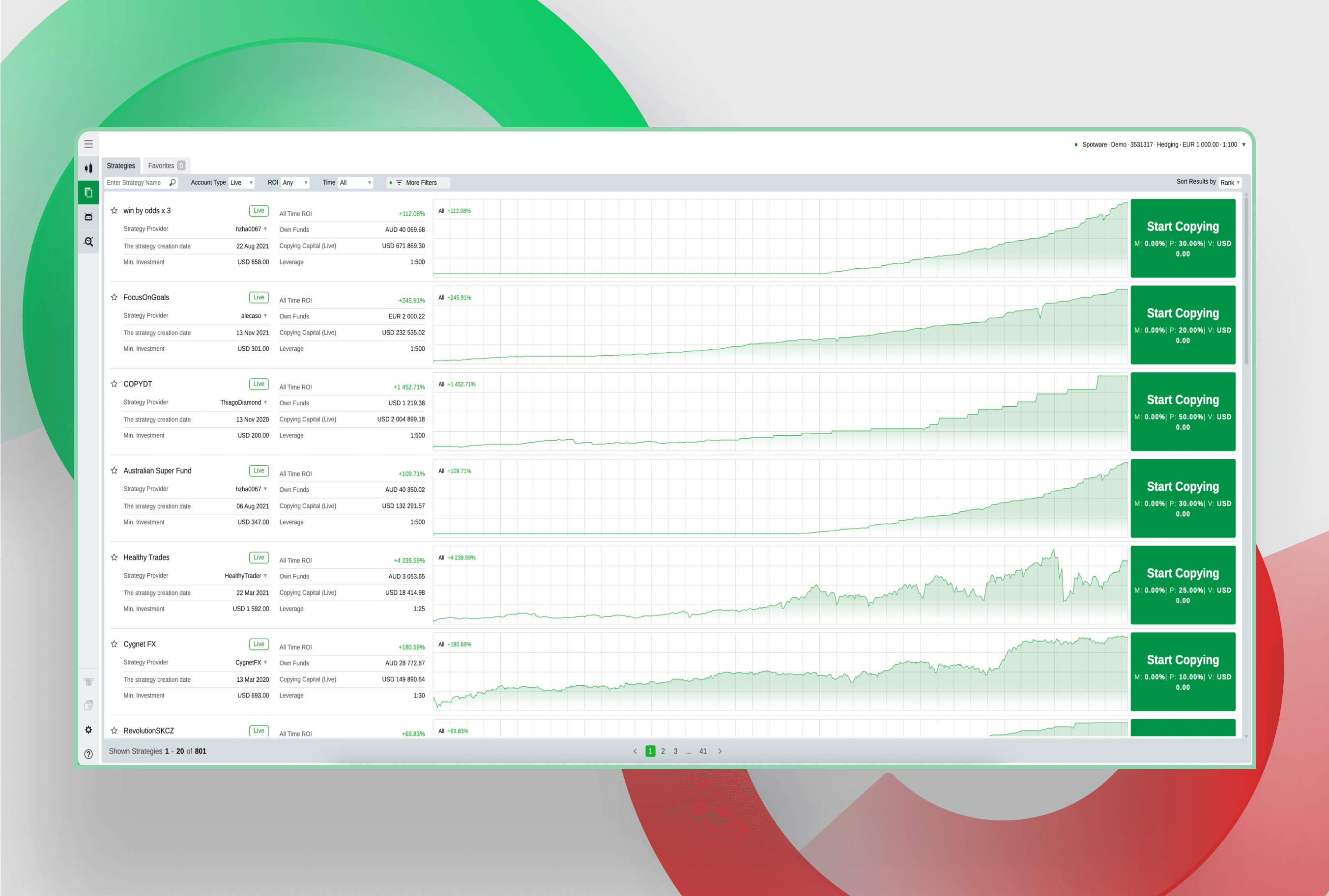 Among other features of White Label cTrader are cTrader Copy, a flexible investment platform that allows copy trading strategies; a comprehensive assessment of market depth with three distinct views — Standard depth, Price depth, and VWAP depth; hedging and netting account types for different strategies; automated trading bots, and custom indicators builder with backtesting capabilities and many more. Not to mention that platforms built on cTrader's API can provide users with more than 1000 trading instruments, including Forex, metals, commodities, indices, cryptocurrencies, equities, and ETFs. With the White Label cTrader solution, brokers can get started with a minimum investment and offer their clients an unparalleled trading experience.
About cTrader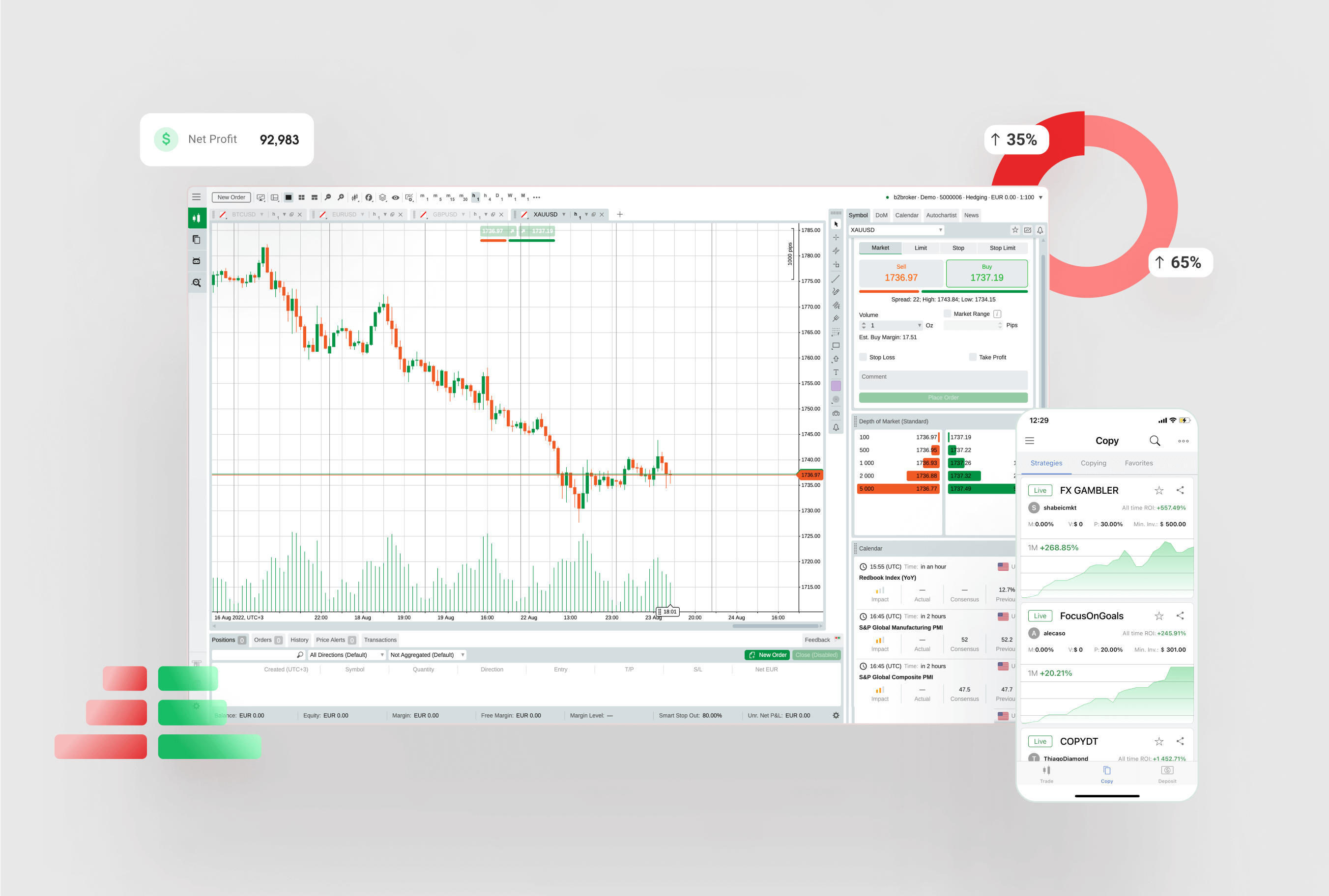 cTrader is an excellent platform for users who want a powerful and flexible platform with STP access to the Forex market. With full environment integration and proxy servers available globally, your clients can trade with confidence, knowing that your platform is dependable and responsive. Features such as unrivaled order execution speed and advanced charting made cTrader a top choice for experienced traders worldwide.
The ability of a trading platform to provide a seamless user experience is highly sought-after. This is where cTrader shines, as it offers a sleek and modern UI that is easy to navigate. In addition, the platform comes with extended trading flow management solutions that allow traders to take full control over their trades.
Conclusion
Thank you for choosing B2Broker as your technology partner. Our team is excited to offer this cutting-edge solution since we know it will be a valuable addition to your trading arsenal. White Label cTrader lets you focus on what you do best while our team handles the rest. Whether you are a startup or an established business, White Label cTrader can help you reach new heights. If you are interested in learning more about our White Label cTrader solution, please do not hesitate to contact us. We would be happy to answer any questions or provide additional information!