Bitcoin, Ether, and Other Cryptos Claw Back Losses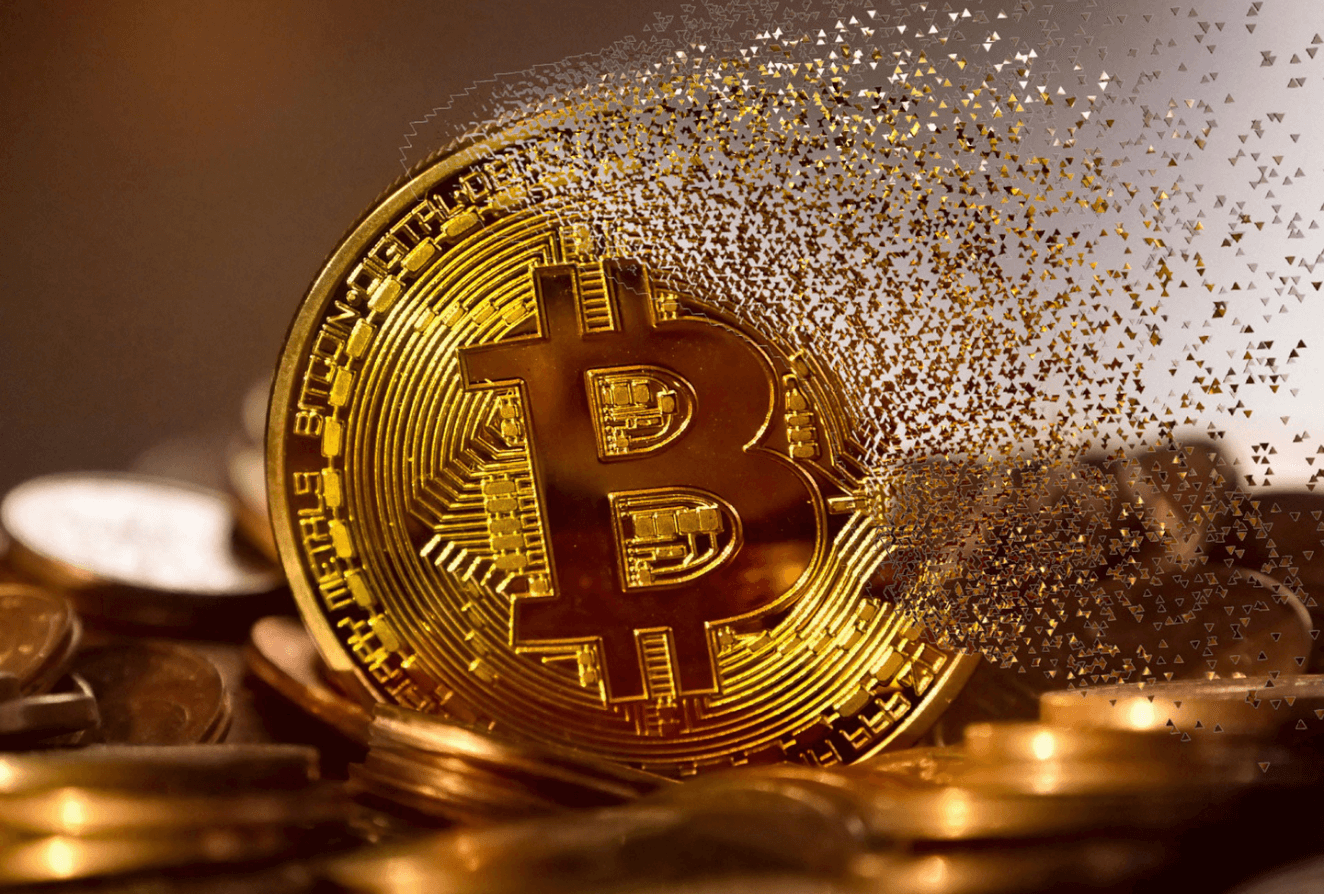 Bitcoin, Ether, and other cryptocurrencies remained battered Tuesday but were fighting their way back from Monday's ferocious selloff lows.

Bitcoin, the world's most valuable digital asset, went up 8.3 percent in the previous 24 hours to $36,398, according to CoinDesk statistics. It had traded at $33,000 in the midst of Monday's dumping - it had previously been over $42,000 the previous week.

Bitcoin and Ether remain significantly below their early November all-time highs of $68,990 and $4,865, respectively.

Ether was also more expensive, up 8% in the previous 24 hours to $2,423. The Ethereum blockchain network's native token bottomed out at $2,150 on Monday but reached a high of $3,250 last Friday.

Smaller cryptos or "altcoins" such as Ripple, Cardano, and Solana followed a similar pattern in terms of price action—they were mainly off Monday's lows but stayed solidly down throughout the last week. Dogecoin and Shiba Inu, two widely popular "meme" tokens, mimicked these changes.

At the end of last week, the digital market came under severe pressure as Russia's central bank recommended a ban on cryptocurrency mining and trading, both of which are popular in the nation.

However, the greater issue for cryptos is that they have been demonstrated to be fundamentally associated with other risk-sensitive assets, such as high-growth technology stocks. Bitcoin and its counterparts should, in principle, trade independently of traditional financial markets. However, as with recent equity market activity, the threat of higher interest rates and reduced liquidity as a result of central bank policies has shaken the plans.
Defeated
Cryptocurrencies of all sizes remain down, but have emerged from their trenches since Monday. Recently, digital assets have fallen in lockstep with equities.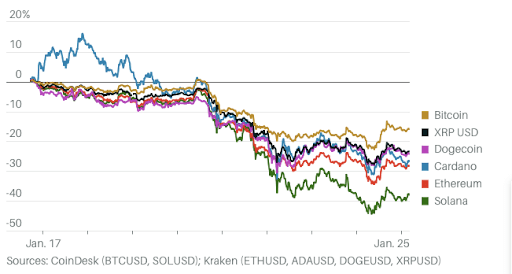 The S&P 500 has lost almost 8% this year, while the technology-heavy Nasdaq Composite has declined 12.5 percent since the start of 2022.

Tuesday was expected to be volatile. Wall Street's so-called "fear gauge"—the CBOE Volatility index, or the VIX—was trading at 33, down from a high of 36 during Monday's wild stock market ride. The Vix began the year at a level below 17 and has remained there till the end of 2020.

"Bitcoin believers are attempting to maintain their position," Edward Moya, an analyst at broker Oanda, said late Monday in a note. "This is a critical time for Bitcoin, and if Wall Street panic sells again, the $30,000 level may prove unsupportive," he warned. "A period of quiet should ensue while financial markets await the Fed's decision, but given January's volatility, this may not be the case."

The Federal Reserve's monetary policy committee's next meeting concludes Wednesday with a statement from Fed Chairman Jerome Powell. Investors will closely monitor central bank comments about the predicted tightening of monetary policy in the next year as the central bank tackles excessive inflation.