Bitcoin Falls. Cryptos Pressured As Stablecoin Terra's Meltdown Intensifies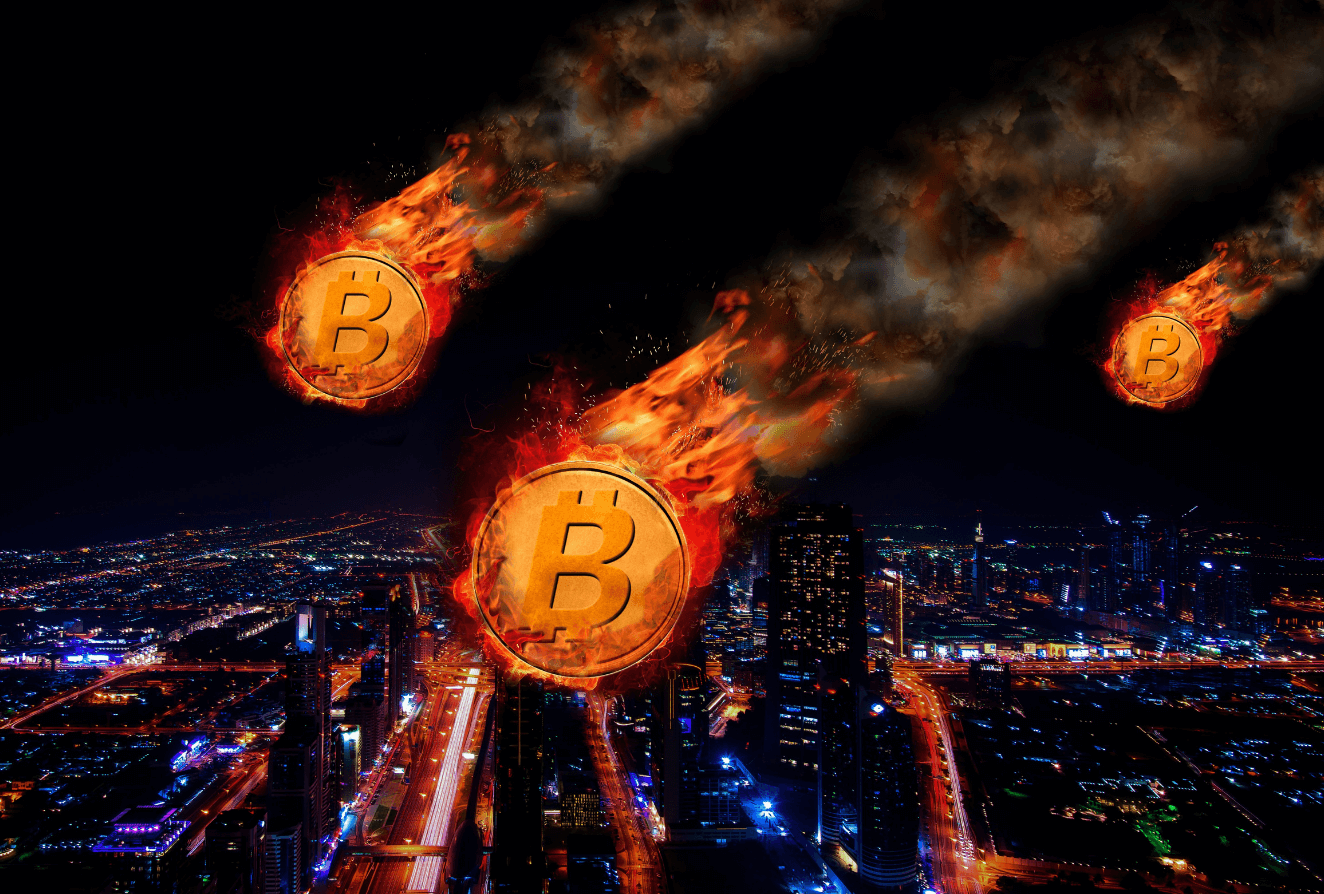 Bitcoin and other digital assets remained under pressure Wednesday as investors were worried about the collapse of the stablecoin TerraUSD, designed to be pegged to the US dollar.

Bitcoin has declined 2% in the last 24 hours to slightly around $31,000, after falling below $29,800 in the Tuesday session before rising. Bitcoin began a downward trend last Thursday, falling from $40,000 to $36,000. By Monday, it had reached new annual lows.

"Bitcoin's drop below $30,000 did not stay long, but the world's largest cryptocurrency is still in jeopardy," noted Edward Moya, an analyst at broker Oanda. "Too much institutional money will be on a tight leash with their Bitcoin transactions, and they will almost certainly not allow a slide below $30,000."

Other cryptos were also declining. Ether, the second-largest digital asset, fell 1% to around $2,350. The Ethereum blockchain network's underlying token is at its lowest level since July 2021, falling as low as $2,230 in late-day trade on Tuesday.

Smaller cryptos, or "altcoins," were even deeper into the red. Solana dropped 8%, while Cardano lost 6%. "Memecoins," so-called because they were originally meant as online jokes rather than serious blockchain projects, have also stagnated, with Dogecoin down 8% and Shiba Inu down 9%.

"Bitcoin will encounter short-term resistance near $32,500, followed by $35,000," Moya predicted. "On the downside, Bitcoin will attempt to maintain the $30,000 level, with $28,500 offering significant support."

There was a lot of attention paid to stablecoins, a type of cryptocurrency meant to maintain its peg to another asset, often the US dollar or another currency. The role of stablecoins in the cryptocurrency ecosystem is integral to ensuring stability within a volatile environment.

However, TerraUSD, which was once one of the top ten crypto assets, lost its peg to the dollar by a few cents on Saturday, and the situation has since worsened substantially due to severe selling pressure. Coin prices dropped as low as 24 cents on Wednesday.

Terra is a type of algorithmic stablecoin. Terra relies on financial engineering to maintain its peg while other stable tokens, such as USD Coin and Tether, rely on assets.

TerraUSD's weakness below the value of a dollar provides arbitrage opportunities for traders. By "burning" TerraUSD for Luna, they can profit from the token's drop in value when the price plummets below the dollar, or vice versa when the value of the TerraUSD rises.

Nevertheless, as millions of dollars of Terra were thrown away on Saturday, all of that collapsed. In the past 24 hours, Luna's price has fallen 84% to $5 after closing above $80 last week.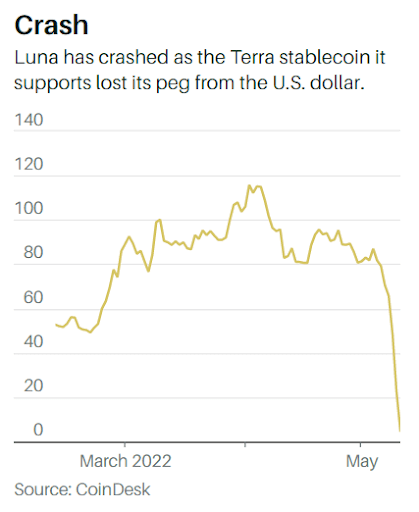 So far, none of the rescue measures, even mobilizing tens of thousands of Bitcoin worth billions of dollars to try to restore the peg and inject liquidity, has been successful. As a result, it is causing havoc on the cryptocurrency sector as a whole, including Bitcoin and Ether, which have been sold off because of Terra's chaos.

CEO of crypto derivatives company FRNT Financial Stephane Ouellette pointed out in a letter that the continued problems surrounding TerraUSD has created considerable fear within the industry.

According to Ouellette, Ethereum and Bitcoin are performing in line with previous drops. "Nevertheless, it is doubtful whether the currencies will hold their current levels in light of TerraUSD's emerging crisis, which lacks a clear resolution."