Bitcoin and Other Cryptos Rebound as Investors Return to Risk Assets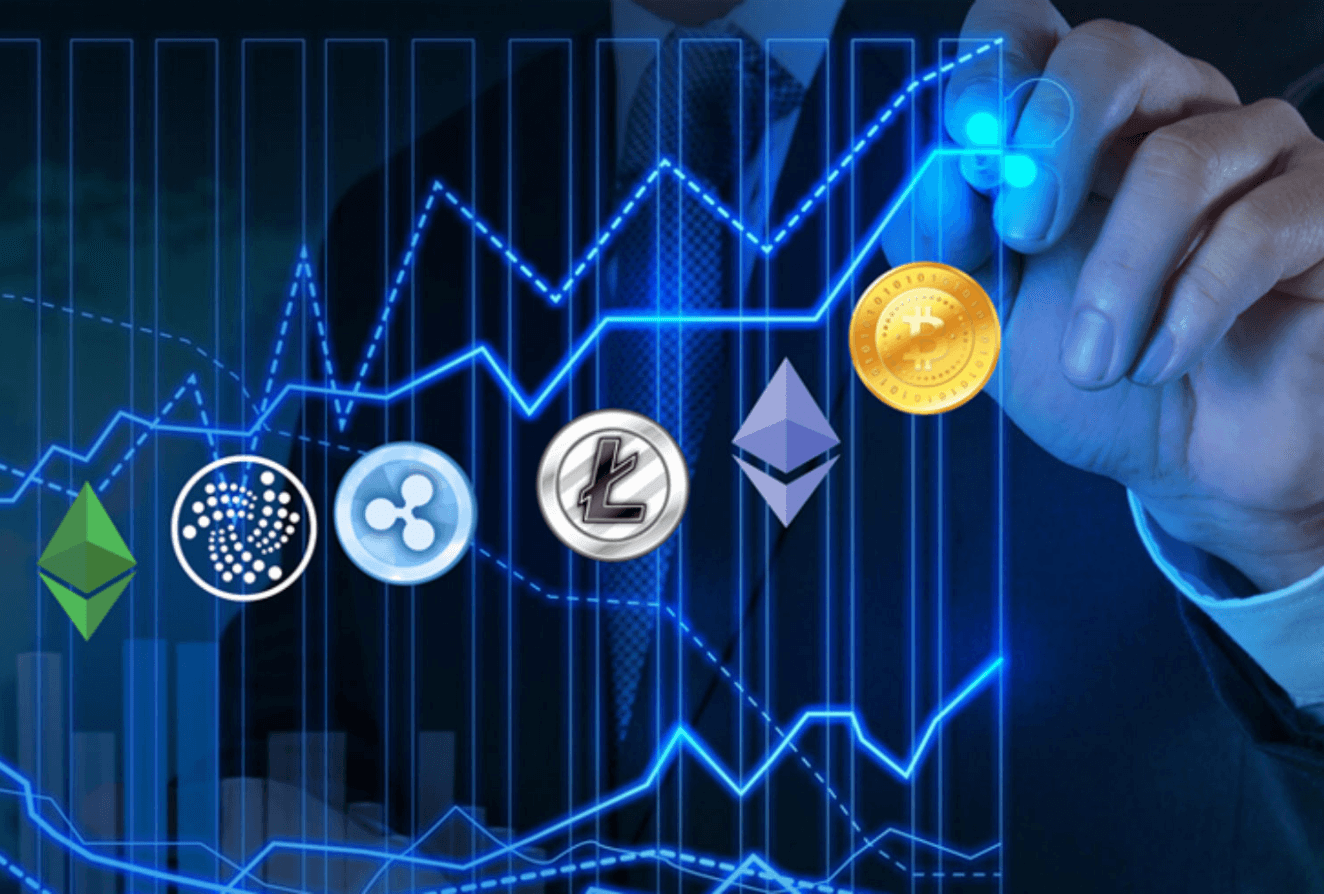 Bitcoin and other cryptocurrencies soared Friday, reversing a steep decline on Thursday amid market hysteria about Russia's invasion of Ukraine.

Bitcoin, the most popular cryptocurrency, went up 10% in the last 24 hours to around $38,500, according to CoinDesk statistics. It traded at $45,000 for the majority of the week but fell below $40,000 on Friday as geopolitical anxieties intensified.

Ether, the smaller rival, was also exuberant, rising 11% to nearly $2,600. The Ethereum blockchain network's native token bottomed out at roughly $2,350 on Thursday, continuing its decline from over $3,000 at the end of last week.

Bitcoin and Ether remain significantly below their early November all-time highs of $68,990 and $4,865, respectively.

Smaller cryptos, or "altcoins," such as Solana, Cardano, and Litecoin, all rose more than 10% after plunging into the red on Thursday.

The rally in digital assets comes on the heels of a strong rally in US stocks late Thursday that carried over into Asian and European trade on Friday. Global stock markets fell in the aftermath of Russia's invasion of Ukraine, which saw cities throughout the Eastern European country targeted, including the capital, Kyiv.
Recover
Bitcoin and other prominent cryptocurrencies suffered significant losses Thursday but started to recover since Friday.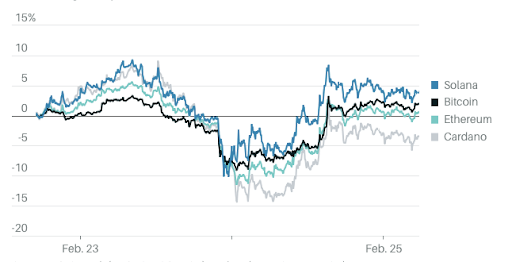 However, US investors appeared to buy the drop since it appeared as though Russia's sanctions would have little effect on the broader macroeconomic picture. The rise was led by technology equities, which, like cryptos, are extremely sensitive to market mood. The Nasdaq composite index closed Thursday 3.3 percent higher after beginning almost as much in the red and plunging into the bear market territory.

Notably, Russian oil has not been sanctioned; doing so would risk exacerbating already-high oil prices and might result in an additional jump in inflation, pressing central banks such as the Federal Reserve to hike interest rates more forcefully. Tightening monetary policy has been a significant headwind for equities and cryptocurrencies thus far in 2022, so any indication that the Fed will remain aggressive can be interpreted positively.

Bitcoin and its counterparts should, in principle, trade independently of traditional financial markets. As with stocks, however, the likelihood of increasing interest rates as a result of central bank policy and a general "risk-off" atmosphere in recent months, exacerbated by the Ukraine crisis, has thrown the market off balance.

"Bitcoin is acting as the ultimate risky asset," according to Edward Moya, an analyst at broker Oanda. "If Bitcoin can maintain its $30,000 level in the short term, it indicates that investors remain optimistic about the economic outlook and that risky assets should stabilize once the impact of the Russian/Ukrainian conflict is better understood."