China New Bank Loans Hit Record $3.13 Trillion In 2021, Despite Drop in Dec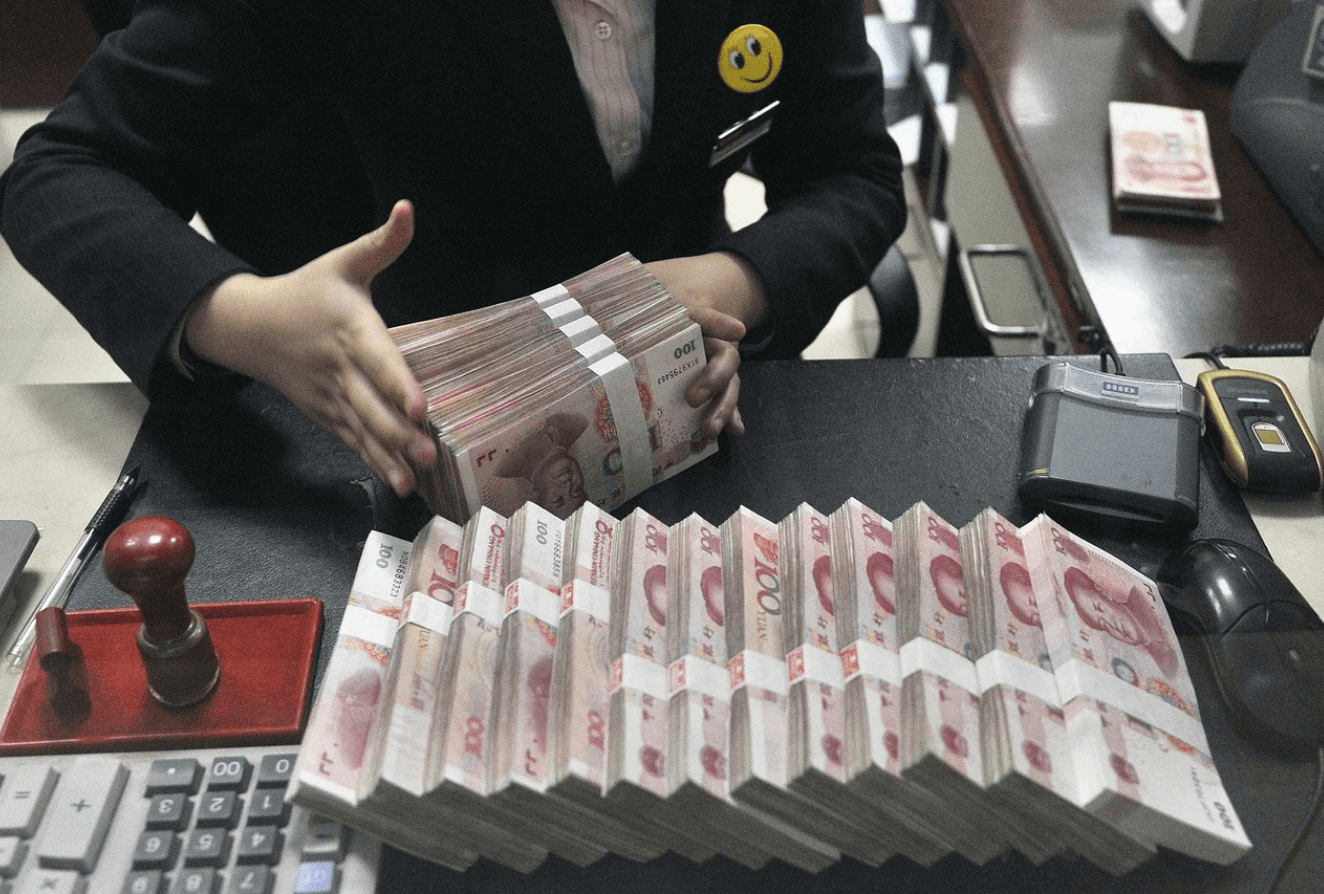 New bank lending in China dipped more than predicted in December, but lending for the full year of 2021 hit a record as the central bank quietly ramps up policy assistance to cushion the weakening economy.

According to figures released Wednesday by the People's Bank of China (PBOC), Chinese banks extended 1.13 trillion yuan ($177.56 billion) in new yuan loans in December, down from 1.27 trillion yuan in November and falling short of analysts' predictions.

According to Reuters surveyed analysts, fresh yuan loans were expected to decline to 1.25 trillion yuan in December. Additionally, the figure was lower than the 1.27 trillion yuan recorded a year earlier.

However, fresh bank lending reached a record 19.95 trillion yuan for the year, up 1.6 percent from 19.63 trillion yuan in 2020 – the previous peak – and comparable to more than the United Kingdom's gross domestic product.

"December loan numbers were somewhat worse than predicted, but funding for the actual economy has been rising," said Merchants Securities analyst Luo Yunfeng.

China's economy started well in 2021 as activity recovered from a pandemic-induced drop the previous year but has slowed in recent months owing to a housing market decline, industrial pollution controls, and tight COVID-19 regulations that have harmed consumer confidence and spending.

Efforts by policymakers to rein down debt concerns have also had an effect on local government expenditure.
ADDITIONAL SUPPORT MEASURES ARE VISIBLE
To buttress slowing development, the central bank decreased banks' reserve requirement ratio (RRR) on Dec. 15, the second such drop in 2021, releasing 1.2 trillion yuan in long-term liquidity to spur economic activity.

Additionally, the central bank reduced rates on its lending facility by 25 basis points (bps) to aid the rural economy and small businesses.

The majority of analysts anticipate more RRR reductions this year, with some also penciling in small policy rate reductions if activity continues to decline. However, more significant rate cuts are unlikely, particularly as the US Federal Reserve appears poised to begin hiking interest rates shortly, which might result in capital outflows from developing markets.

Nonetheless, the property downturn is projected to persist until the first part of this year, with the recent local outbreak of the highly infectious Omicron strain offering a new threat.

In 2022, China will maintain a proactive fiscal policy and a careful monetary policy. It will maintain a decent level of economic activity in 2022, according to Politburo, the country's top decision-making body.

"While debt to GDP was substantially cut by 10% points in 2021, with growth decelerating to levels outside policymakers' comfort zone, authorities have obviously shifted to an outright easing posture," Morgan Stanley analysts said earlier this week in a report.

Other China analysts said that recent statistics indicated that the weakening credit cycle might be changing course.

The broad M2 money supply increased 9.0% from the previous year. Central bank data showed a nine-month high and above the 8.7% forecast in a Reuters poll. M2 increased by 8.5 percent year over year in November.

Outstanding yuan loans increased 11.6 percent from a year before in December, the weakest rate of growth since May 2002, down from 11.7 percent in November. Analysts had anticipated an 11.7 percent increase.

However, growth in outstanding total social financing (TSF), a broad indicator of the economy's credit and liquidity, accelerated to 10.3 percent in December from the previous year and from 10.1 percent in November.

TSF refers to off-balance sheet financing methods that operate outside of the typical bank lending system, such as initial public offerings, trust company loans, and bond sales.

"Broad credit expansion resumed in December, aided by increased policy support. We believe lending will continue to improve in the coming months, though officials will likely avoid a sharp increase ", according to a note from Capital Economics.

"Credit growth is likely to continue to accelerate in the coming months, owing to increased efforts to drive down borrowing costs and increase lending. Nonetheless, regulators appear eager to strike a compromise between their desire to mitigate the economic slowdown and their concerns about rising debt levels."

TSF decreased to 2.37 trillion yuan in December from 2.61 trillion yuan in November. Analysts polled by Reuters had expected 2.45 trillion yuan.