We Have The Main Victim of The FTX Scandal. It is Solana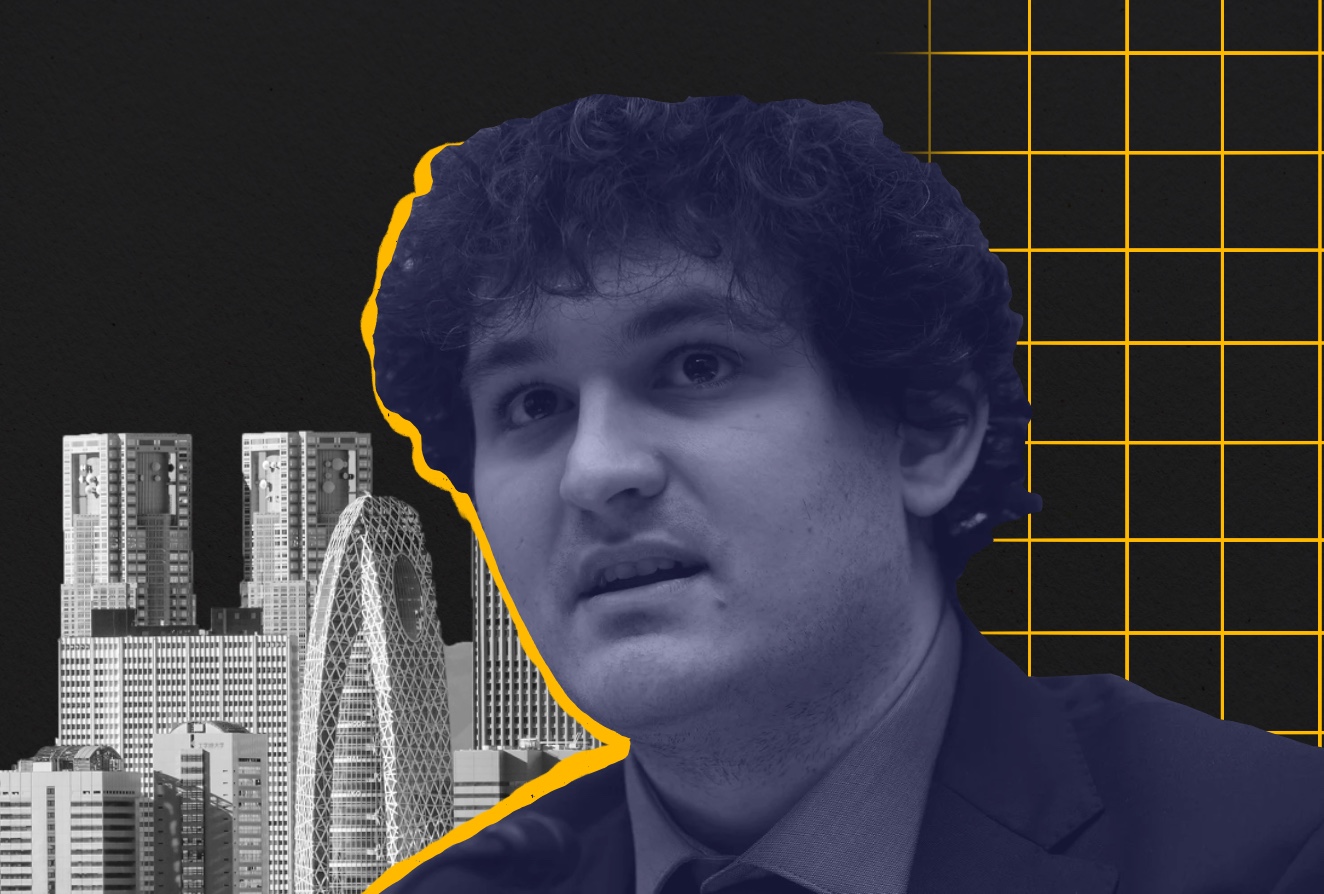 Solana, once believed to be one of the most promising cryptocurrencies, is now on the verge of crashing.

According to CoinGecko, the cryptocurrency has lost 61.6% of its value in the previous seven days. Solana prices have now fallen 95% from their all-time peak on November 6, 2021. Solana is presently selling for about $14.12, down from $259.96 in November 2021

You will ask, why did it happen? The answer is that Solana's collapse is the result of the November 8 fall of cryptocurrency exchange FTX, which filed for Chapter 11 bankruptcy three days later owing to a financial constraint.

As a result, the price of SOL has fallen by 51.5% since November 8, resulting in a $5.5 billion loss in market value.

The FTX scandal and Solana's setback have had an impact on the whole cryptocurrency market, which has dropped 17.6%, or $188.4 billion, since November 7.

The most popular cryptocurrency, Bitcoin, has dropped 22.4% in one week. Ether, market capitalization's second most valuable cryptocurrency, has dropped 24.4% in the last seven days.
Why Solana?
But why did Solana become the main victim in this drama? It is because Solana is a token issued by the Solana blockchain that allows the development of decentralized financial or DeFi projects offering financial services such as loans, mortgages, financial products, etc.

Solana's coins are linked to an on-chain crypto exchange called Project Serum, founded by FTX founder Sam Bankman-Fried, who resigned on November 11 when his empire went bankrupt. To be simple, Serum is a liquidity center.

Serum is one of the infrastructure's foundations since it is the protocol and ecosystem that enables Solana DeFi's fast speed and low transaction cost. It provides an on-chain central limit order book and matching engine, allowing institutional and individual investors to share liquidity and use strong trading features.

The ultimate goal of Serum used to be to "promote the mainstream global adoption of DeFi," as stated on its website, and "reaching 1 billion users and $10 trillion in on-chain value."

However, now that FTX has been ruined, everything associated with the exchange and its creator has become doubtful. The news that hundreds of millions of dollars in cryptocurrency withdrawals were done illegally on FTX following its bankruptcy filing cast Serum and Solana into shame just by association with Sam himself. Investors right now are questioning if the situation will harm the Serum itself.

Ryne Miller, the general counsel of FTX US, the company's American affiliate, announced the information about this situation on Twitter: "Investigating unusual wallet transactions associated with the aggregation of FTX holdings across exchanges - unclear claims since other moves are not clear. More information will be shared as soon as it becomes available."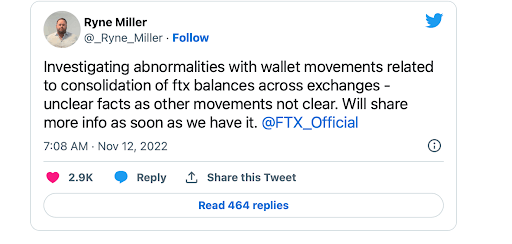 He also stated that the corporation was doing all possible to secure the remaining assets and reduce the harm.

"Among other things, we are in the process of removing trading and withdrawal capabilities and transferring as many digital assets as can be recognized to a new cold wallet custodian. As has been announced.

Unauthorized access to some assets has been publicly documented, and we are trying to secure our clients as much as possible."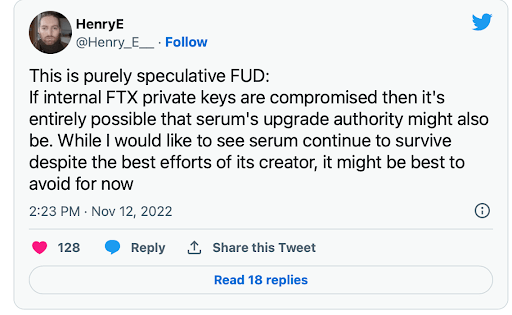 As we can understand, according to social media buzz, developers are now attempting to produce a version of Serum that is independent of FTX and Bankman-Fried.