Dogecoin's Price Doubles Thanks To Musk's Twitter Deal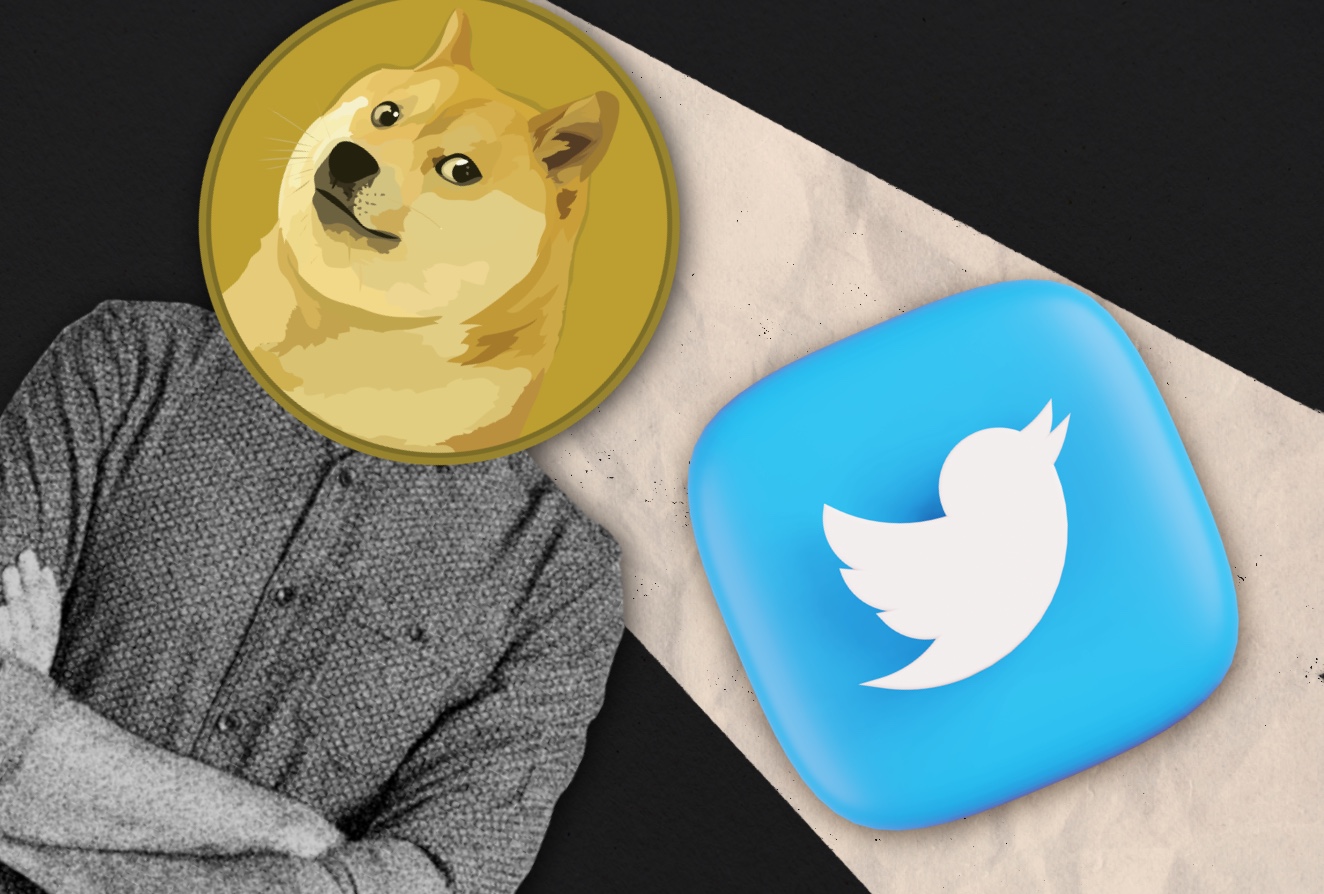 In the wake of Musk's $44 billion deal, Dogecoin's valuation has more than doubled. The coin was trading for about $0.07 on October 27 when Tesla's CEO tweeted "the bird is freed," announcing ownership of the social media platform. In five days, the coin's price had reached $0.16.

This might not seem like much, but it boosted the market cap of Dogecoin to $21 billion, as CoinGecko, a data platform that tracks cryptocurrency markets, shows.

Quite an impressive result for a currency meant to be a "joke" to satirize the crypto market's wild speculative nature and themed after the Shiba Inu Internet meme.

"The trade of Dogecoin around Elon tweets has become a profitable form of speculation," noted Matthew Dibb, COO of Stack Funds, a crypto investment firm based in Singapore.

Undoubtedly, Musk has been a major contributor to Dogecoin's popularity ever since the coin was launched by two software engineers in 2013. During 2021, the coin's price surged about 4,000% as a result of Musk's tweets where he expressed support for the currency, describing it as a "people's crypto."

Observers of the crypto market claim the recent increase in price was driven by rumors Musk would include Dogecoin in the platform's payment system after acquiring Twitter.

"People speculate Twitter will act as a testing ground for Doge implementation and experimentation for a variety of uses," Dibb said.
Dogecoin And Shib
After losing some of its gains, Dogecoin is currently trading at $0.12, ranking eighth in terms of market capitalization among all cryptocurrencies, valuing about $16 billion, as CoinGecko data shows.

A peak of $0.63 was reached by meme coin in May last year; however, macroeconomic uncertainty and lack of investor interest have since slashed its price, just like those of Bitcoin and Ethereum. Despite the most recent rally, the Doge is still down 57% in year-to-date value.

Nevertheless, the news website Coindesk reported that the Doge's doubled price had made it the highest-performing crypto in the latest CoinDesk Index of 150 digital assets.

Up to the end of October, Dogecoin accounted for 1% of the overall $1 trillion cryptocurrency market capitalization, a small percentage of Bitcoin's 39%, according to CoinMarketCap's data. At the moment, it's at 1.58%.

Other dog-themed coins have followed Doge's lead, most notably Shiba Inu, which shares the same Japanese canine breed motif as Doge and is created to work on the Ethereum network. Shib, priced at $0.00001, spiked by a third following Musk's Twitter acquisition.

In contrast to Bitcoin, Shib and Doge supply amounts are unlimited, so the prices of these currencies are unlikely to rise simply through investment speculation.
Will Musk Have The Final Say?
The rumors that Musk plans to integrate Dogecoin as a platform payment method grew out of Musk's tweet last week featuring a Shiba Inu wearing a T-shirt with the Twitter logo.

However, early gains were halted because investors were uncertain about how serious he was about Dogecoin.

On a talk show in May of 2021, Elon Musk, the richest man in the world, called Dogecoin a "hustle," which caused the price of the token to plummet.

After that, in January of this year, Tesla began accepting the meme coin as a form of payment for merchandise, such as the "Giga Texas" belt buckles and mini models of electric vehicles.

Musk's new perfume, "Burnt Hair," is also available in Dogecoins.