Dogecoin Surges as Crypto Market Remains on Edge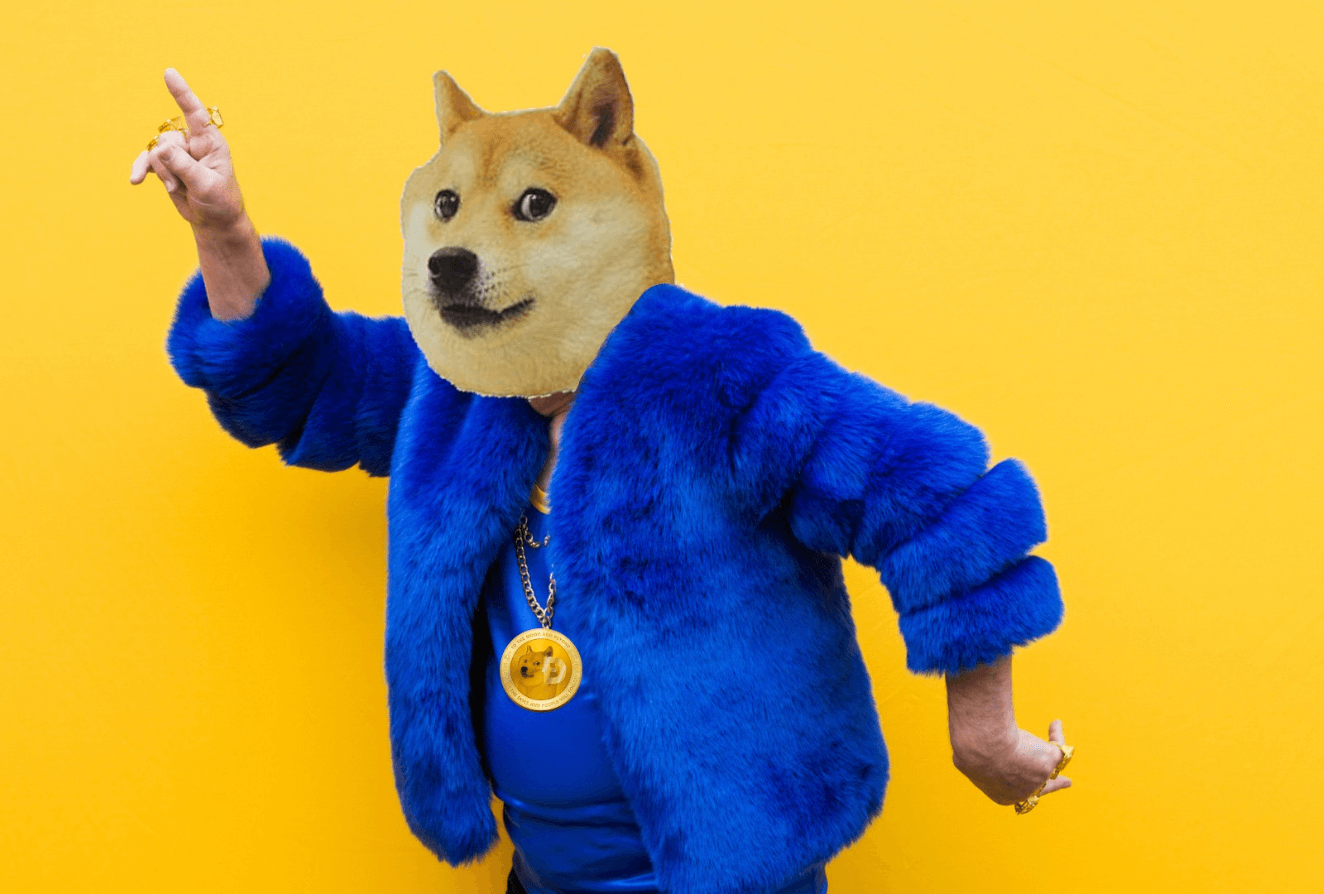 Dogecoin's rise on Tuesday survived a further market dip in the run-up to a major Federal Reserve meeting and increasing regulatory concerns.

On Tuesday morning, Tesla CEO Elon Musk expressed support for Doge, tweeting, "Tesla will make certain things purchasable with Doge and see how it works." Musk tweeted at 5:34 a.m. Eastern time, prompting a near-instant spike in the "meme" token, which was up 20% to $0.1913 in an afternoon activity.

Meanwhile, most significant cryptocurrencies continued to decline, with Bitcoin down 1.5 percent to $46,800 and Ether down 1.5 percent to $3,770.

The market is nervous ahead of Wednesday's conclusion of a crucial Federal Reserve meeting. The Fed is expected to reduce its Treasuries and mortgage-backed securities purchases by $30 billion in December, more than doubling the $15 billion reductions in November. This issue would rapidly deplete market liquidity, possibly halting asset purchases as early as March 2022. Following that, the Fed is expected to begin raising rates in June 2022, followed by three further increases the following year.

Investors will closely monitor the Federal Reserve's tone to determine whether it signals a steady tightening of monetary policy. Concerns about the Fed adopting a more hawkish tone or policy fueled inflationary pressures. As a result of the fears, Stocks are being sold off on Tuesday, putting pressure on other risk assets such as cryptocurrencies.

Naturally, as the Fed tightens its grip, there will be less virtual money available to invest in fictitious assets — assuming that most cryptos have no intrinsic value and are mainly used for speculation.

Meanwhile, in Washington, the Senate Banking Committee held a hearing on stablecoins. Stablecoins are digital assets with a fixed dollar value backed 1 to 1 by cash or other liquid assets.

Democrats and Republicans conducted political interrogations of industry backers and investor advocates, with both parties looking to be miles apart on a regulatory compromise.

The committee's chairman, Sherrod Brown (D., Ohio), reiterated the Democratic position that stablecoins pose "systemic risks to our economy."Arguing that cryptos have resulted in "wild financial speculation" and those coin issuers are not transparent or decentralized, equating them to unregulated banks.

"It certainly appears to be a possible asset bubble," Brown said, drawing parallels between the emergence of cryptos and the 1929 stock market disaster and the buildup of subprime mortgages and derivatives that rocked global markets in 2008.

Stablecoins serve as a bridge between the actual economy and the "fantasy" business, he continued, underlining the Biden administration's support for more robust regulation.

Sen. Elizabeth Warren (D., Mass.) slammed the industry as well. The coins "are sustaining one of the shadiest areas of the cryptocurrency industry, the sector in which customers are least protected from being defrauded," she added, referring to decentralized finance, or DeFi, networks. Regulators must "take a serious look" at mitigating these dangers before it is too late, she warned.

Republicans said that stablecoins might cut transaction costs, promote financial inclusion, and increase the usage of "programmable money," which could be used for automated transactions and micropayments that are not possible with traditional currency.

"In light of the potential for misuse of these new capabilities, any regulation should be carefully focused and aimed to do no damage," Sen. Pat Toomey (R., Pa.) stated in a statement.

Everyone agreed that regulation is necessary, even if consensus remained hard. Toomey, for example, argued against the White House's recent suggestion that all coin issuers register as banks or insured depository organizations, claiming that doing so would "stifle innovation."

More rational, he stated, would be a transparent asset and redemption policies, required audits, and improved financial monitoring standards.

The partisan divide is not confined to Capitol Hill. Hester Peirce and Elad Roisman, the two Republican Securities and Exchange Commission commissioners, slammed SEC Chairman Gary Gensler's regulatory approach. They stated that his program "includes no mention of any regulation of digital assets," implying that the market should anticipate more questions than answers on whether cryptos qualify as securities under existing law or not.

"Such silence emboldens fraudsters and impedes law-abiding participants," Peirce and Roisman wrote.

However, Gensler has repeatedly emphasized that specific cryptos qualify as securities under current law. Additionally, the SEC has regulated the industry via enforcement actions.

The sole point of agreement is that crypto requires new rules. However, the debate about what they should be is far from resolved, leaving the market subject to tweets and political polarization that shows no signs of abating.