Ethereum Mining Is Going Away, and Miners Are Not Happy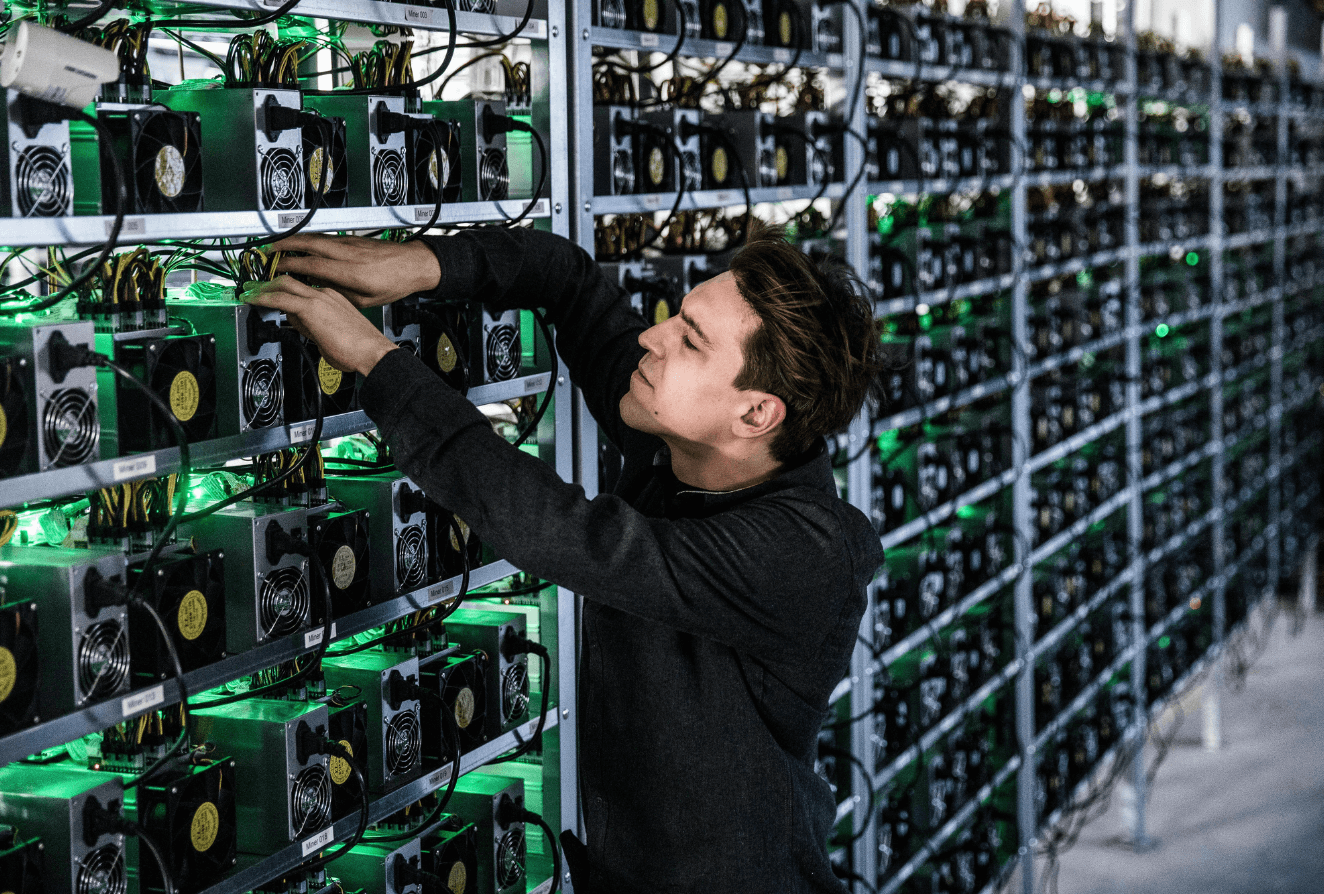 The Ethereum mining community is a diverse group of individuals who share a common interest in earning cryptocurrency. From Ukraine to Argentina, miners are using their computing power to collect ETH and purchase necessary items or to increase their monthly income. In Canada, one student has even used his earnings to buy a BMW motorcycle and a modified 2006 Dodge Charger SRT — and pay for gas regularly.

The recent crypto market crash has been tough on those whose financial well-being is linked to digital currencies. As of June 15, Ether prices have fallen by around 70% since the start of the year. This is made worse by the so-called "Merge," which is set to end Ethereum mining and cut off income for up to 1 million people. "This will be an extremely heavy situation, and it is almost like losing a good source of income completely," says the Ukrainian translator, who requested anonymity for fear of being robbed.

Cryptocurrency networks such as Bitcoin and Ethereum record transactions using proof-of-work, which entails so-called miners using their computers to solve math problems to add blocks of transactions to a public ledger. In exchange for their efforts, miners receive payments in crypto. Bitcoin mining has become increasingly industrialized in recent years, with many miners moving to dedicated data centers in order to take advantage of the economies of scale. This has largely eliminated the opportunity for regular people to participate in mining, as the specialized equipment required is simply too expensive. Ethereum mining, on the other hand, still relies on the use of graphics cards found inside gaming PCs. This means that many regular people can still participate in Ethereum mining, as the necessary equipment is much more affordable.

In recent years, cryptocurrencies have come under fire for their environmental impact. Proof-of-work, which requires computers to work hard in order to mine new coins, uses a lot of energy, and as more and more people start using cryptocurrency, the environmental impact will only increase. Ethereum is looking to change this. Since the very start, developers have been working on a new model called proof-of-stake, which would be much more environmentally friendly. Under this system, users would stake a certain amount of Ether (the currency of Ethereum) in order to earn rewards for validating transactions. If proof-of-stake is adopted by Ethereum, it could drastically reduce the power consumption of the network by up to 99%. However, this would also mean that miners would no longer be needed, which could have a negative impact on those who have invested significant amounts of money into mining operations. According to Bitpro Consulting, Ethereum miners have spent approximately $15 billion on graphics processing units (GPUs). This does not even take into account other necessary costs such as wiring and transformers.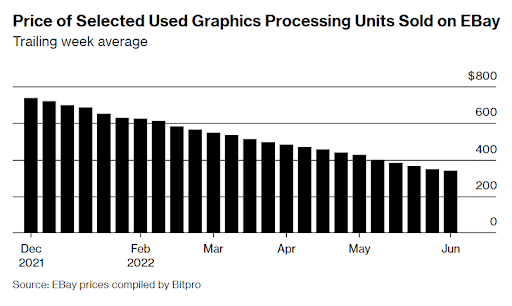 The long-awaited Ethereum Merge is now expected to take place in August, though an exact date has not yet been announced. The Merge has been repeatedly delayed, and many miners are hoping for another postponement. However, others involved with Ethereum see the Merge as inevitable at this point. "The odds of it not happening this year are very low," from 1% to 10%," notes Tim Beiko, a computer scientist who coordinates Ethereum developers. "I do not want someone to buy a mining GPU today, only to find out the Merge will happen this summer, making it virtually useless," he adds.

Despite the current slump in crypto prices, miners are still expanding their operations. This is due to the fact that GPUs have dropped by more than half in price since the beginning of the year, making them much more affordable for miners. As Etherscan reports, Ethereum's hash rate — an indication of how much computing power supports the network — has almost doubled over the past year. The truth is that mining Ethereum still provides better profits than supporting any other major cryptocurrency like Bitcoin. According to Slava Karpenko, CTO at 2Miners, an organization that aids smaller miners pool their resources to support Ethereum, "people are trying to get as much as they can before the deadline." Since November, the group's active users have increased by 70%, to about 120,000.

Mining for cryptocurrency has become more challenging in recent months as the value of Ether has dropped. Mike Lam, a 38-year-old engineer from Ontario who has been mining for a year, has only managed to earn around $5,000 in crypto on the initial $30,000 hardware investment. Additionally, he spends about $650 on electricity each month. Aaron Petzold, 24, a recent college graduate who is mining Ethereum at his parents' house in Wisconsin, is similarly affected and estimates that it will be four months before he breaks even on his investment of more than $28,000. "Almost no one knows what will happen going forward," says Petzold. "I think a lot of people are delusional." Despite the challenges, Petzold remains hopeful and plans to continue mining until the end.

Although the mining process will be ending, miners will still have their powerful machines, which can be used for other purposes. Many miners are planning to use their gear to mine other coins or to find alternative uses for it. The Merge may allow Petzold to use his rigs for rendering, an aspect of digital video production that requires significant computing resources. "The cards can be used for other reasons as well: for a render farm and for various machine-learning tasks," he says. "But all of these won't make as much money as mining does."

Flexpool, a Canadian mining pool, plans on adding new coins to its pool for members to mine. As outlined by an executive who only wanted to be identified as Chris, the company would use its developers on other crypto projects as well. "It is similar to a typewriter company," he says. "There are no more people buying typewriters, so your capital must be diverted into other businesses."

Other miners, such as 35-year-old Ivan Zhang and 36-year-old Karol Przybytkowski, plan to sell their graphics cards and host other miners' gear at their facilities, making a profit by charging a fee for this service. However, with many Ethereum miners expected to sell off their rigs after the Merge, GPU prices are expected to drop even more. Bitpro, a mining company, has stated that it will cease buying new graphics cards in the near future. According to Mark D'Aria, Bitpro's CEO, "no matter how much we spend now, it will be less after the event happens. All we can do is sit and watch as it unfolds, then pick up the pieces afterward."

Miners are always looking for ways to improve their bottom line, and many have found that moving to mine alternative coins that require GPUs, such as Ethereum Classic or Ravencoin, can be quite profitable. However, as more miners flock to these coins, the difficulty level increases, and profit margins start to shrink. Despite this, many miners remain optimistic about the future of cryptocurrency mining and believe that their operations will be the ones that survive in the long run. Mikel-Angelo Chalfoun, a 30-year-old crypto miner, has 76 graphics cards housed in a warehouse in Dubai. He pays $9,000 a year for the space and power to keep his operation going. Chalfoun says that he'll be able to outcompete other miners who have higher costs. "I am good. I will never lose money mining crypto, regardless of how cheap it may become or how harsh the crypto winter may be," he says.

Other miners feel betrayed by the upcoming changes to the mining algorithm. According to Lam, a Canadian engineer who runs 50 graphics cards in his house, the network depended heavily on miners up until the Merge. "They need us now, but in the end, they will get rid of us."