Here's Our List of the best stocks with big Dividends.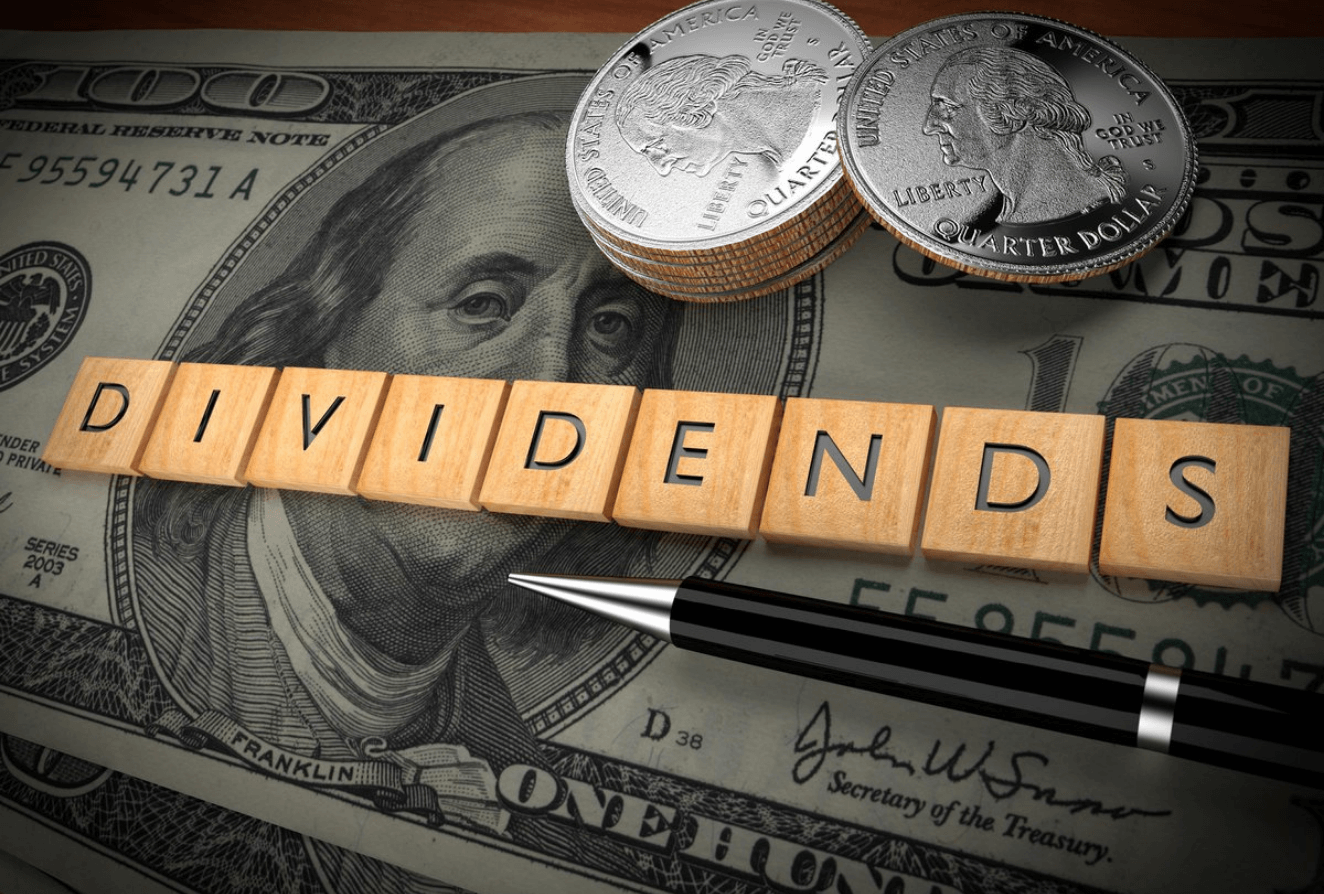 Investors have several concerns, including the development of the Omicron Covid variant, inflation, and the Federal Reserve's anticipated interest rate hike. However, the stock's bright spot is unlikely to change: The forecast for dividends in the United States in 2022 continues to improve.

Scott Chronert, Citi's US equities strategist, anticipates that S&P 500 businesses will boost their dividend payments next year by 10% to 15% beyond this year's expected figure of $500 billion.

"Generally, earnings lead dividends by almost three quarters," Chronert tells Barron's. "The fundamental idea is that this year's earnings success translates into a subsequent acceleration in dividend growth activity the following year."

This track would restore the S&P 500's dividend growth range to levels seen after the financial crisis more than a decade ago, says Chronert, who anticipates the S&P 500 to post moderate gains next year. As a result, "the market's dividend-growth component may become more meaningful," he argues.

His predicted price for the S&P 500 in 2022 is 4,900, approximately 5% above the present levels. That would make choosing the correct dividend companies even more critical in light of the S&P 500's 20%+ gains thus far this year.

A good starting point is the S&P 500 Dividend Aristocrats index. For at least 25 consecutive years, all 65 of its members have paid a greater dividend.

As of Dec. 8, the index had returned 22.2 percent, underperforming the S&P's roughly 27 percent return — a result, in part, of the Aristocrats' less growth-oriented nature, compared to more sought segments of the market, such as technology.

Exxon Mobil (XOM), Chevron (CVX), People's United Financial (PBCT), Federal Realty Investment (FRT), and Essex Property Trust are all top-performing Aristocrats with appealing dividends (ESS).

Dividend rates above the market average—about 1.3 percent for the S&P 500—can give much-needed support to investors as bond yields stay low. And even if those yields rise as the Federal Reserve begins to reduce its purchases of Treasuries and mortgage-backed securities and eventually raises short-term rates, firms benefit from the ability to increase dividends faster than inflation. By contrast, many bond coupons are fixed.

People's United Financial is expected to be bought by M&T Bank (MTB), a Buffalo-based regional bank, in a deal valued at around $7.6 billion. If the transaction is completed, People's United will be delisted from the Aristocrats after it becomes a subsidiary of M&T Bank.
Total Returners
These five stocks, all of which are members of the S&P 500 Dividend Aristocrat Index, offer attractive yields in addition to good results.

Although M&T is not an Aristocrat, the stock yields 3.2 percent and has increased its dividend in recent years, beginning in 2017. When the pandemic struck in 2020, it retained its quarterly dividend at $1.10 per share. In November, the company's board of directors declared a quarterly dividend of $1.20 per share, an increase of 9%.

These are not, by any means, pure dividend plays. According to FactSet, Exxon Mobil has returned over 60% in 2021, including dividends—though the stock has fallen nearly 2% in the last month. In October, the firm said that it would boost its quarterly dividend for the first time since April 2019. The energy behemoth ultimately increased its quarterly dividend by a penny to 88 cents per share. This ensured Exxon Mobil's continued inclusion in the Aristocrats index.

There had been fears earlier in the epidemic that the corporation might have to decrease its dividend. However, increased crude oil prices have aided.

Chevron's stock was also under pressure early in the outbreak. However, there was never as much discussion about the corporation being forced to cut its dividend.

This year, the stock has recovered almost 47%. In April, the firm issued a quarterly dividend of $1.34 per share, a roughly 4% increase over the previous quarter's payout of $1.29.

This year, two real estate investment trusts—Federal Realty Investment Trust and Essex Property Trust—have also delivered solid returns while maintaining appealing yields.

Federal Realty Investment Trust, which recently yielded 3.3 percent, is a real estate investment trust that specializes in high-quality retail and mixed-use buildings. In August, the firm stated that it would increase its quarterly dividend to $1.07 per share from $1.06.

Essex Property Trust's shares recently yielded 2.4 percent. In February, the business increased its quarterly dividend to $2.09 per share, up from a little less than $2.08.

The hazards to bullish projections for S&P 500 dividend increases in the double digits next year include economic uncertainty and competition for corporate cash. Companies can use their cash for various purposes, including share repurchases, debt repayment, acquisitions, and capital preservation.

By remaining invested in top-performing Aristocrats, long-term investors can benefit from any of these enticing options.