How to Invest in Companies Targeting the Water Crisis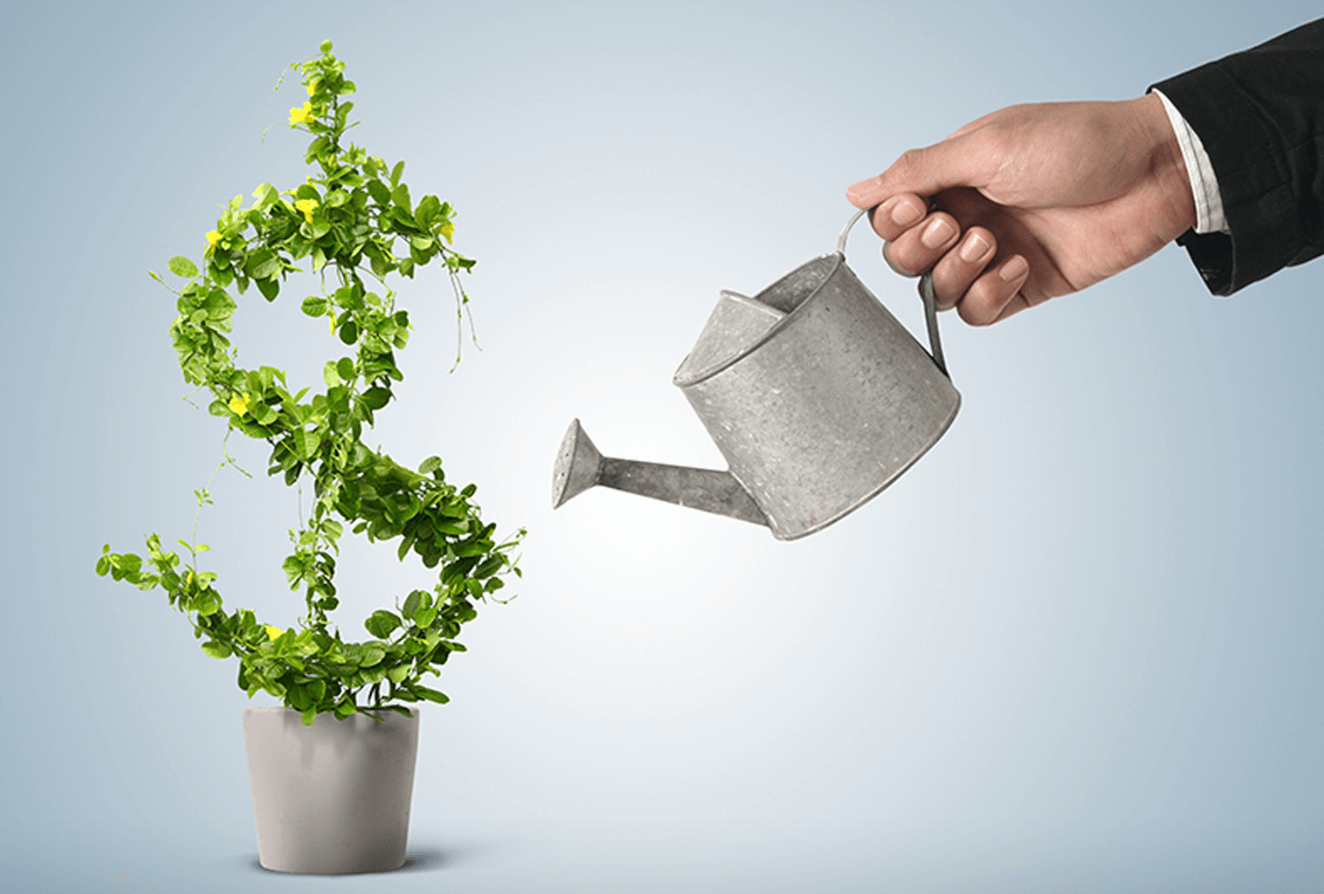 In industries such as food production, mining, textile, and semiconductor manufacturing, water represents an important resource as well as a huge risk to investors. Nevertheless, it can be an appealing investment option.

"Lack of clean water will define the 21st century in much the same way fossil fuels did for the 20th century," explains Matthew Diserio, president of Water Asset Management, which oversees public and private equity funds. "The oil and gas industry provided many investment opportunities back then."

One of the reasons water is so valuable is that it is unique. "When water is needed, there is no substitute for it," Diserio asserts.

There is also a scarcity of freshwater on Earth: Only 3% of it is fresh, according to the US Bureau of Reclamation. However, approximately 2.5% of the Earth's water is locked up in polar ice caps, glaciers, atmospheric gasses, and soil and is either highly polluted or is located too deep below the surface of the Earth to be extracted economically. As a result, less than 0.5% of the world's water is available as freshwater.

The severe drought that has affected many places has become a major concern. Due to the exponential growth of demand for water in the Western US, water scarcity is ravaging the region. Researchers say that the region is experiencing its worst drought in more than 1,200 years. California recently instituted new, stringent water restrictions in response to the current "megadrought."

The poor condition of the world's water infrastructure is another problem. For example, a recent report by the American Society of Civil Engineers grades America's water infrastructure as C-.

"The underground pipes that supply the country's drinking water extend 2.2 million miles, providing safe, reliable water to millions," this report says. "Unfortunately, the system is old and underfunded."

There are several options for investors interested in the water crisis, from obtaining water-focused thematic exchange-traded funds and mutual funds that invest in a variety of water firms to selecting individual stocks.

RBC Wealth Management financial advisor Patti Baum reported that many clients interested in environmental, social, and governance investing have inquired about investing in water. "Putting money into a portfolio of companies that address water shortage in different ways would be the least risky method," she notes. It may be a good idea to invest in ETFs and mutual funds specializing in water infrastructure companies, technologies, and water innovators — companies that deal with threats to clean water supplies. "Investing in those types of portfolios can reduce your risk," Baum says.

CFRA reports that there are six US ETFs with water-related themes. Invesco Water Resources ETF is the biggest of these. It monitors the Nasdaq OMX US Water Index and invests in a variety of water-related companies. American Water Works, a utility company, is its top holding, with an 8.4% stake, followed by Roper Technologies, which makes smart water meters for utilities, at 8.2%, and Xylem, a water technology company, at 8.1%.

A combination of rising interest rates and supply-chain issues has impacted some water providers negatively. This has resulted in a 19.3% loss for The Invesco fund, worse than the S&P 500's 13.3% decline. This may be a chance for investors who intend to hold for a long time. On the mutual fund side of the business, Calvert Research and Management, a leader in responsible investing, offers investors the Calvert Global Water Fund, which tracks the Calvert Global Water Research Index.

Cavert's portfolio manager, Jade Huang, explains that the fund is focused on four main areas: infrastructure, technology, utilities, and solution providers. The company's holdings include Lindsay Corp., a manufacturer of irrigation systems, Badger Meter, a technology company, and American Water Works, a water utility business.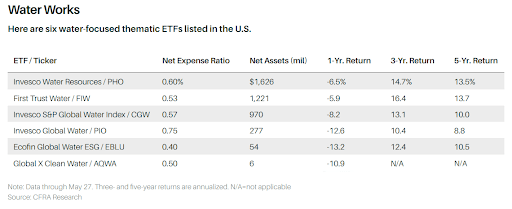 The company looks for leaders and innovators when considering solution providers, Huang says. The leaders category includes companies that "have a big water footprint, but are doing extraordinary work in reusing water or enhancing their water-efficiency techniques." Among them is Taiwan Semiconductor Manufacturing, a semiconductor producer. On the innovator side, Huang cites Lixil, which developed the Green Toilet System, an environmentally friendly and waterless sanitation system.

An alternative option is to invest in a separately managed account, such as the Schafer Cullen Water Asset Management Impact strategy. Investors gain direct access to companies working to alleviate the water scarcity issue by expanding supply, improving water quality, or repurposing water. Financial advisors offer these strategies via platforms such as Fidelity, Schwab, and Envestnet.

Select Energy Services, a provider of water sourcing, handling, and treatment for oil and gas producers; Lindsay Corp.; and Great Lakes Dredge & Dock, the largest dredging firm in the US, are among the individual companies of which Diserio sees upside potential.