Insider News: Apple Working To Bring More Financial Services In-House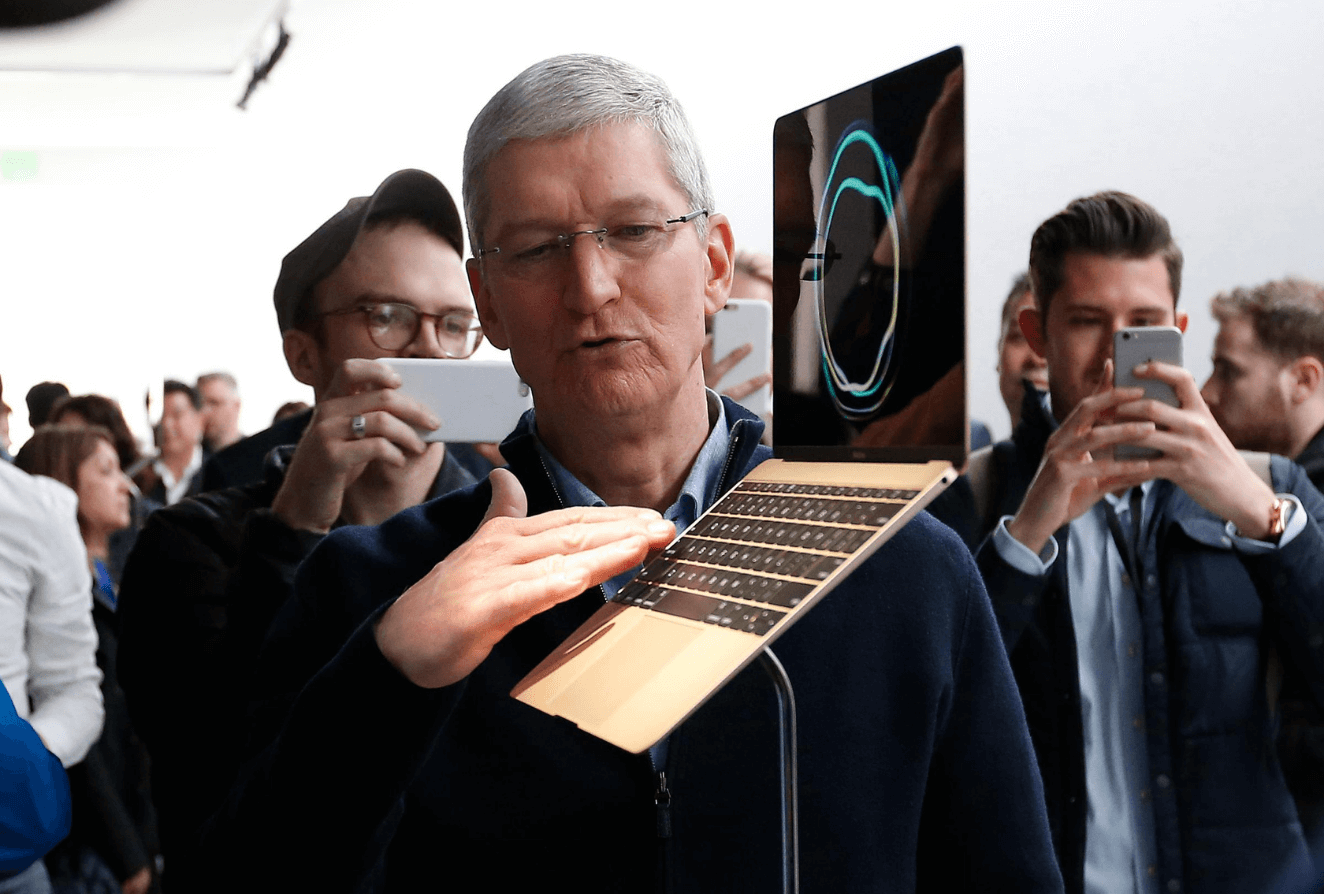 According to sources familiar with the topic, Apple Inc. is creating its own payment processing technology and infrastructure for future financial products as part of an ambitious plan to gradually minimize its dependence on external partners.

A multi-year plan would centralize a wide variety of financial features, according to the sources, who requested anonymity because the plans are not public. This comprises payment processing, credit risk assessment, fraud analysis, and extra customer support responsibilities such as dispute resolution.

The endeavor is centered on future goods, not on Apple's present service offerings. Nonetheless, the announcement sent shares of CoreCard Corp. and Green Dot Corp. – two current Apple partners – down more than 10% on Wednesday. Another significant partner, Goldman Sachs Group Inc., fell as much as 1.2 percent.

The move would cement Apple's position as a financial services powerhouse, adding to an already robust arsenal that includes an Apple-branded credit card, peer-to-peer payments, the Wallet app, and a way for retailers to take credit cards through an iPhone. According to Bloomberg, Apple is also developing its subscription service for hardware and a "buy now, pay later" function for Apple Pay transactions.

According to the sources, a portion of the project has been called "Breakout" internally, emphasizing the concept of breaking away from the current financial system. Apple's Cupertino, a California-based spokesman, refused to comment on the plans.

Apple Card is presently powered by CoreCard, which manages the process of transmitting transaction data to a bank for authorization. Goldman Sachs is also responsible for other components of the credit card, including lending, certain customer support chores, and credit checks, as well as the management of transaction and payment history — what is referred to as a ledger. These partners are expected to continue cooperating on current offerings.

Apple shares immediately increased in response to the news but then fell back to a loss of approximately 0.4 percent as of 2:25 p.m. in New York. Before Wednesday, the stock had risen for 11 consecutive days, the longest streak since 2003. Meanwhile, Affirm Holdings Inc. plunged as much as 4.5 percent before reversing part of the losses. That corporation provides a "buy now, pay later" option.

Apple's initiative is the company's most ambitious venture into the world of finance yet, and it may not be an easy project. Other digital businesses, like Facebook's parent company Meta Platforms Inc. and Alphabet Inc.'s Google, have undertaken grandiose financial ventures only to have them scaled down. This includes Meta's creation of its own digital currency and Google's bank account idea.

However, Apple has a leg up because of its payment service. Apple Pay was launched in 2014 and has grown to be a significant portion of the company's services sector, which currently produces almost $70 billion annually. Jennifer Bailey, a seasoned Apple executive who formerly handled the company's online shop, leads the group.

Financial services contribute to customers being hooked to their iPhones and create money via interest and transaction fees. That is why the corporation wants more control over the process, which would enable it to roll out new alternatives more rapidly and perhaps generate additional income.

Additionally, it may aid Apple in expanding future services to other regions. While Apple Pay is accessible in more than 70 countries, peer-to-peer payments, the Apple Card, and the Apple Cash Card remain exclusive to the United States. Apple's growth is constrained by the fact that partners such as CoreCard and Green Dot are mostly focused on the United States.

Last week, Apple purchased Credit Kudos Ltd., a UK-based firm that makes loan decisions using bank data. The corporation is expected to use such technology to assist in developing its own infrastructure.

Apple is building its own processing system as part of the program, intending to replace CoreCard. Additionally, it is developing tools for calculating interest, rewarding customers, approving transactions, contacting and reporting data to credit bureaus, accepting or rejecting applications based on its own risk assessments, establishing and increasing credit limits, and managing transaction histories.

The new system's initial offering is likely to be the upcoming "buy now, pay later" service. Internally named "Apple Pay Later," this feature will be divided into two sections: "Apple Pay in 4" for short-term, four-installment payment plans without interest, and "Apple Pay Monthly Installments" for long-term, interest-bearing payment plans.

Apple is considering implementing the four-installment strategy using in-house technologies. Apple will continue collaborating with Goldman Sachs on the longer-term payment plan, having a greater maximum loan amount. Additionally, the business is contemplating other partners in addition to Goldman Sachs, which would enable it to offer competitive programs with varying interest rates and payback dates.

Apple's move to an in-house payment processor would be a big project, and although development has progressed, the corporation has encountered some roadblocks and may eventually postpone its plans or, in a very improbable situation, choose to continue working with partners.

Apple has also considered being the lender for both the more basic "buy now, pay later" services and its future hardware subscription service. Few firms have the financial resources that Apple has. It possessed more than $200 billion in cash and marketable securities at the close of the most recent quarter and profited by about $95 billion in the previous fiscal year.

If Apple becomes the lender, it would likely concentrate on small transaction values — in the low hundreds of dollars — and consumers with good credit ratings. Additionally, the corporation may require the usage of debit cards, which are considered less unsafe by "buy now, pay later" lenders than credit cards.

The company's in-house risk assessment engine would analyze users' previous interactions with Apple, such as whether they frequently paid off purchases or had their credit card associated with iTunes or the App Store denied.

However, even if future products do not depend on Goldman Sachs, CoreCard, or Green Dot, the business has no immediate plans to discontinue existing offers. These include the Apple Card and Apple Cash Card.

Though the tech giant intends to conduct credit checks directly for Apple Pay Later, it will continue to generate scores via current credit agencies. The corporation already outsources such activities to organizations like Equifax Inc. or TransUnion.