Insider News: Samsung in Talks to Hike Chipmaking Prices by Up to 20%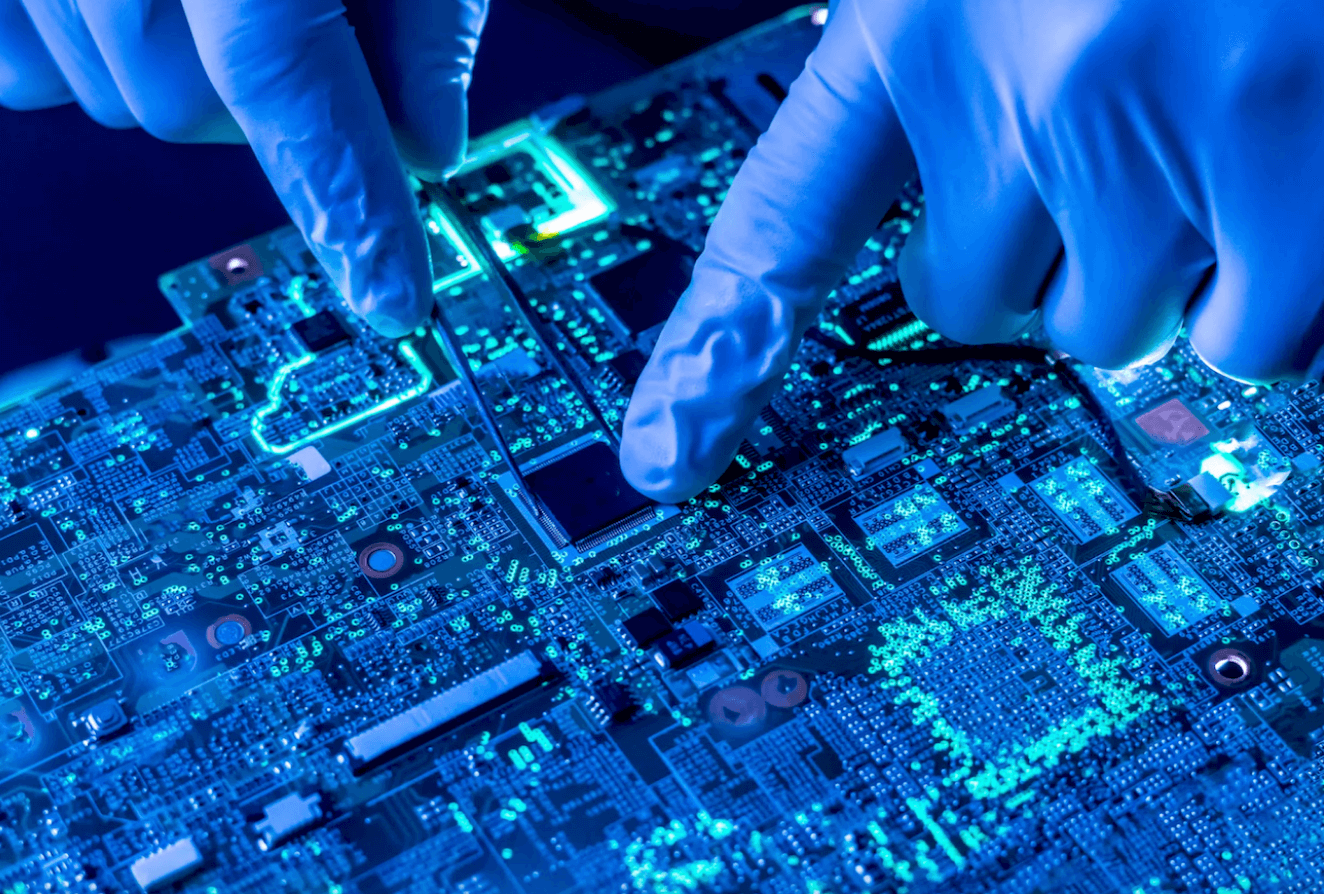 Samsung is considering charging foundry clients up to 20% more for fabricating semiconductors this year as part of a bigger industry-wide drive to raise pricing to compensate for rising materials and logistical expenses.

According to a source familiar with the topic, who requested not to be identified because the matter is sensitive, contract-based chip costs might jump by 15% to 20%, depending on the level of sophistication. Chips made on older nodes, according to the sources, would suffer higher price rises. According to insiders, Samsung has finalized discussions with certain clients and is currently in talks with others. The revised price will go into effect in the second part of this year.

With this move, Samsung departed from its relatively consistent pricing policy of last year, when the industry was hurrying to boost prices in response to a global chip scarcity. Multiple macro-risks confront company management, including rising interest rates and inflation, the Ukrainian conflict, and Chinese lockdown measures. These events put company plans, which are typically prepared many years in advance, in jeopardy.

No comment was offered by a Samsung spokesperson.

This decision puts smartphone, vehicle, and video game manufacturers under even more pressure to boost prices. Samsung and TSMC offer more than two-thirds of outsourced chip capacity.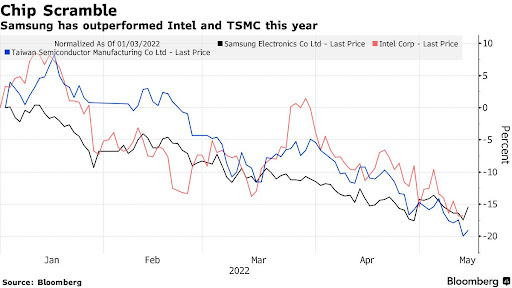 Chipmakers are witnessing a 20% to 30% rise in manufacturing expenses as a result of growing costs across the board, including chemicals, gas, wafers, equipment, and construction materials.

TSMC and United Microelectronics Corp., two of the largest contract chip producers, have warned customers that they will raise costs by a single-digit percentage again. This follows a price increase a few months ago. Following a 20% price increase last year, sector leader TSMC has informed clients to expect another 5% to 8% pricing increase starting in 2023. Furthermore, UMC intends to boost prices by another 4% in the second quarter. ASML Holding NV, a key supplier to Samsung and TSMC, warned last month of rising labor expenses, as well as higher material and shipping costs.

Due to shortages, clients are obliged to prioritize getting and securing the chips they require over prices. According to Bloomberg Intelligence analyst Masahiro Wakasugi, the semiconductor industry has been moving its attention to high-end chips in order to boost profitability.

"Because of the escalating expenses of everything from electricity and equipment to materials and freight, Samsung had no choice but to make this shift," Wakasugi explained. "The reality is that some customers would tolerate higher pricing if they can get the chips before others," he continued.

Despite having the largest memory chipmaker segment, Samsung is catching up to TSMC's order-based chip manufacturing. Consumer demand for PCs and smartphones is decreasing, but tech firms claimed on earnings calls that 5G-related corporate demand for new servers with bigger capacity and more chips will stay robust. Analysts predict that the total demand for foundries will outstrip supply during the next five years.

At a recent earnings conference, Kang Moon-soo, vice president of Samsung's foundry division, stated that the company had already received orders for the next five years totaling eight times the previous year's sales. "We expect our order book to expand much further."

In 2021, South Korea's largest corporation committed more than $36 billion to build its semiconductor sector, outperforming competitors by acquiring cutting-edge equipment such as ultraviolet lithography machines. The company recently revealed its intention to overtake TSMC in the $400 billion foundry market, which manufactures semiconductors for businesses such as Qualcomm Inc. and Nvidia Corp. The business already dethroned Intel Corp. as the world's top chipmaker in terms of revenue.

Shares of Korea's largest technology business recently dropped amid a larger tech sell-off and investor fears that foundry yields are not increasing as swiftly as predicted. In response, the Korean firm called the market's fears "excessive" and stated that it is on pace to reach greater yields on 4-nanometer nodes. According to the manufacturer, mass production of a new chip with a 3-nm will begin this quarter.