Young, Crypto-Savvy Voters May Hold Key to South Korea's Next Election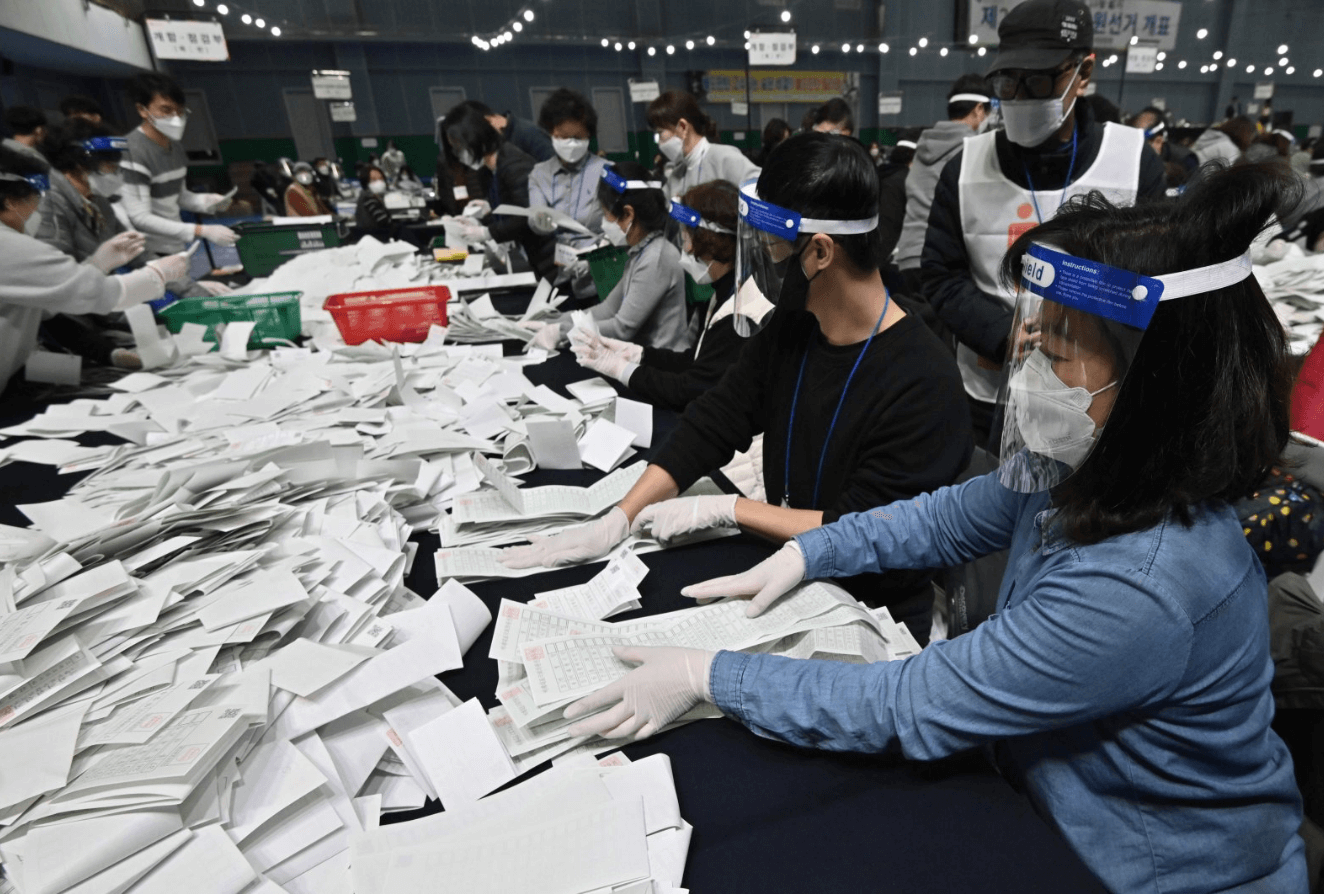 All of South Korea's presidential contenders have taken pro-crypto positions in an effort to win over young voters ahead of next month's election.

Real estate is the most pressing problem on voters' minds in South Korea right now, since young people under the age of 24 earn roughly KRW 2.6 million (US$2,176) per month, pay exorbitant Seoul rent, and have little possibility of purchasing an apartment. Many of them have shifted their focus to equities and cryptocurrency.

According to Edward Hong, director of platform at crypto venture capital firm Hashed, the country's top three crypto exchanges collectively have more than 5 million individual crypto accounts. According to Hong, around 10% of this year's voters are cryptocurrency owners. South Koreans own a smartphone at a rate of about 91 percent. 96.5 percent of people have access to the internet. Gaming is widespread, and the ordinary individual has some experience with trade. When all of this comes together, it creates a populace that is extremely responsive to crypto assets, and a segment of Gen Z voters has emerged as a significant electoral force in the nation.
Calculations in politics
Candidates have presented little precise ideas on cryptocurrency regulation thus far, in contrast to their extensive commitments on resolving housing concerns. They have made remarks, though, expressing their support for the sector.

"They are compelled to make more crypto-friendly claims or refrain from saying anything unfavorable in order to avoid alienating the younger generation," explained Steve Lee, an investor at BlockTower Capital, a hedge fund focusing on crypto assets and blockchain technology.

In September, the current administration proposed a 20% tax on crypto earnings exceeding KRW 2.5 million (US$2,122) in a one-year period, but had to backtrack following outrage from crypto investors.

While there have been proposals of laws requiring investor protection and transparency regulations for blockchain technology, no law has been approved, and the lack of clarity is discouraging potential institutional investors.

"While progress was made in 2021, regulatory advice on cryptocurrency investing remains unclear," Lee stated.

According to Jin Kang, head of legal at Hashed, the absence of regulation is a "calculated risk" to ensure that the ruling party's regulatory framework plan can attract voters.

At the time, 14 legislation relating to cryptocurrency are floating. "Something must occur following the presidential election," Harold Kim, the former director of the Korea Blockchain Association, stated.
Restoring businesses
Candidates have committed to reintroduce cryptocurrency businesses to South Korea. Initial coin offerings (ICOs) are now de facto prohibited as a result of a notice issued on the Financial Services Commission's website in 2017, albeit the notification was never incorporated into legislation or regulation.

Following the warning, cryptocurrency-related businesses relocated to Singapore or other countries to conduct business without regulatory ambiguity.

Kang stated that simply rescinding the notice will not be sufficient to get businesses to relocate. He stated that only a "more comprehensive package" can entice individuals to relocate their crypto firms to South Korea. This package might include tax advantages in addition to educational or job-related incentives and bonuses for hiring locals.

Until now, more extensive policy packages have been published exclusively by municipal governments. For example, the city of Busan has been classified as a regulatory-free blockchain special zone, allowing projects to test new technologies and services.
Protection of the consumer
Recent South Korean headlines have emphasized the problem of insufficient safety for cryptocurrency investors.

WeMade's stock price jumped on the announcement that it will introduce play-to-earn games.

"This demonstrates not just the degree of enthusiasm around non-fungible tokens (NFTs) among retail investors, but also how publicly traded firms or brand names fuel hype," Lee explained.

Last month, as word leaked that WeMade was selling its WEMIX tokens in tranches, the business's token price plummeted as the company faced claims of enriching itself at the expense of regular investors.

WeMade said in its white paper that 74% of its tokens will be utilized to promote the ecosystem's growth. It was said that the token will serve as an in-game money for at least 100 games.

At the moment, there is no clear criterion for disclosure or for the degree to which a firm should be transparent about its ownership. WeMade's CEO, Chang Hyun-guk, has committed to increase transaction transparency and repay compensation to investors.

Numerous South Korea's top entertainment and gaming organizations have expressed interest in the crypto industry, indicating that they may pursue NFTs or play-to-earn games during annual and shareholder meetings.

Meanwhile, other industry analysts have cautioned against blaming WeMade, citing the regulatory vacuum.
Exchanges
Due to the consolidation of exchanges as a result of new restrictions, users in South Korea can only utilize a government-issued currency at four exchanges. Upbit, in collaboration with app-based lender K bank, is the largest cryptocurrency exchange in South Korea, accounting for over 80% of the market.

There are still some doubts about the listing criterion.

"I believe there are few tokens that match stock market norms," Kim stated. "We'd like to see some standards."

Certain new legislation mandates token issuers to communicate with exchanges. For instance, an exchange that wants to trade ether must obtain authorisation from Ethereum co-founder Vitalik Buterin and his colleagues. Certain conditions, similar to those for stocks, also necessitate the provision of a financial history for tokens.

Additionally, there is confusion around the travel regulation and the manner in which pricing will be registered, information validated, and infrastructure established.

Additionally, several exchanges are struggling as a result of difficulty in transferring cash internationally, leaving them with a presence exclusively in South Korea.
Candidates and their respective positions
Yoon Seok-youl, a People Power Party candidate, spoke at the 2022 Virtual Assets Conference last month, emphasizing the importance of overhauling excessive regulations. Yoon has predicted a paradigm change in which the virtual asset market will be regulated by negative regulation.

Yoon says that infrastructure should be in place prior to the announcement of a crypto tax. He committed last month to raise the tax-free threshold for cryptocurrency earnings to the same level as for equities (KRW 50,000 million, or US$42,450). He stated that he will permit initial exchange offerings and intends to establish a promotion agency for the digital business. He stated that the government will be able to seize earnings acquired through market manipulation.
Jae-myung Lee
Lee Jae-myung, a Democratic Party candidate, has advocated for the revival of initial coin offerings. He paid a visit to Upbit's offices earlier this month. Lee has produced NFTs and stated that he will take crypto contributions for his campaign.

He has established a task team for gaming and the metaverse and has spoken of establishing the country as a crypto hub, promising to build a national crypto asset and distribute it to the people. He is requesting that suitable protocols be implemented prior to the government enacting a crypto tax.
Ahn Cheol-soo
People Power Party candidate Ahn Cheol-soo has garnered support in the aftermath of the top two candidates' controversies. He has vowed to transform South Korea into a "science and technology" nation and stated that he intends to govern his party on blockchain technology.

He has stated that listing rules for tokens should be more transparent and that investors should have access to information and research about the products they are purchasing.