January Inflation Could Go Up or Down Equally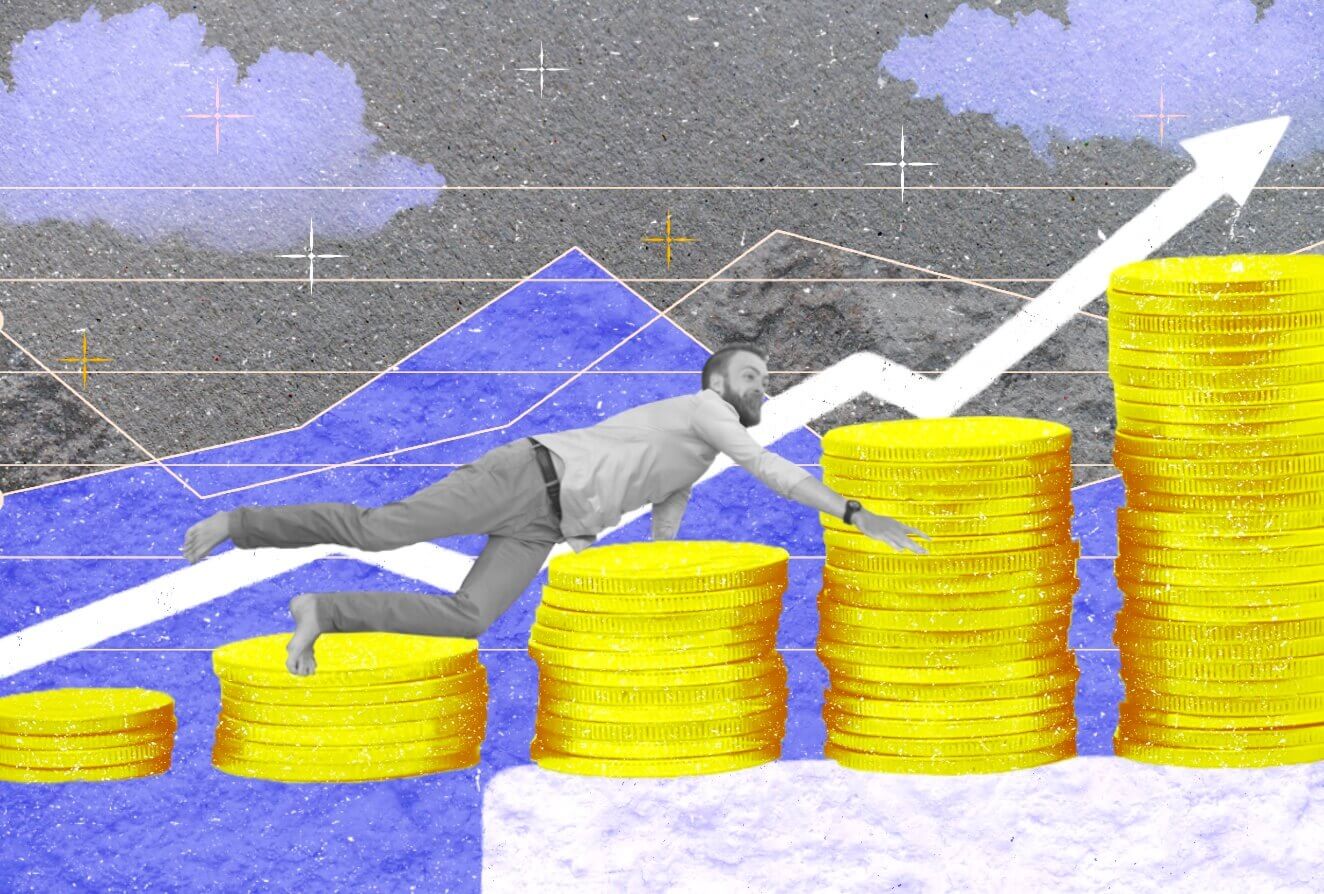 According to economists, consumer price growth slowed to its weakest annual rate in more than a year in January, despite recent increases in fuel and grocery costs, which could mean that the monthly inflation rate is rising again.

Economists forecast that consumer price growth will fall to an annualized 6.2 percent in January, down from 6.5 percent in December, marking the sixth consecutive month of lower annual inflation. The closely watched consumer price index has been falling slowly since June when annual price growth peaked at more than 9 percent, and if the data remains flat, it will reach its lowest level since October 2021.

However, the month-to-month changes have been more variable, and prices rose between December and January, as expected. FactSet polled economists estimate the CPI to rise 0.5% last month, up from 0.1% the previous month.

With the volatile food and energy sectors excluded, the so-called core CPI is estimated to have risen 0.4% in January. That would match December's rate and raise the annual rate of core CPI increase to 5.7%, up from 5.5% the previous month.

The Federal Reserve will be primarily concerned with the specific categories in which inflation remains high. In recent months, the central bank has concentrated mostly on what some economists refer to as supercore services, or service sectors excluding energy and rent.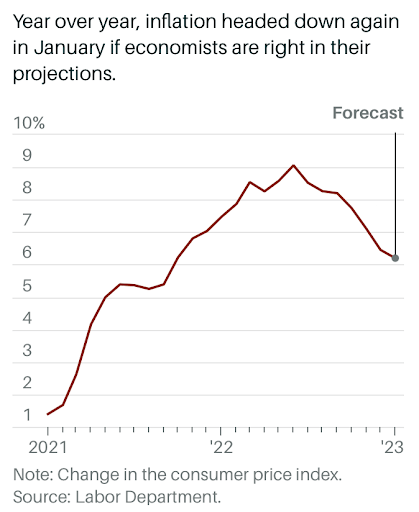 In this regard, the January report may be mixed. Analysts at Bank of America expect health services to decline, mainly at the expense of health insurance. However, they estimate that transportation services will rise from a 0.2% monthly gain in December to 0.7% in January.

Meanwhile, the housing category has the potential to rise further in January due to increased rental spending. According to economists, rental costs will potentially decline in the coming months as private sector data that tracks the category in real time has already shown falling prices for new leases. However, economists say this is not reflected in last month's statistics.

According to Fed officials, core goods prices have been declining in recent months, which has contributed to driving down the core rate of inflation overall.

However, other experts believe that used automobile prices would rise in January, limiting the degree of deflation witnessed in core goods overall.

One issue for the future is whether core goods prices will begin to rise before housing prices decrease.

This might imply that the headline rate of inflation begins to climb again, reversing the current trend.

"We suspect inflation could turn out to be a bumpier ride over the coming months if the disinflation taking place in the goods components is easing before the expected disinflationary impulse from the shelter and core services components starts to take effect," says Richard de Chazal, a macroeconomics analyst with William Blair equity research. The Labor Department will release the CPI data at 8:30 a.m.